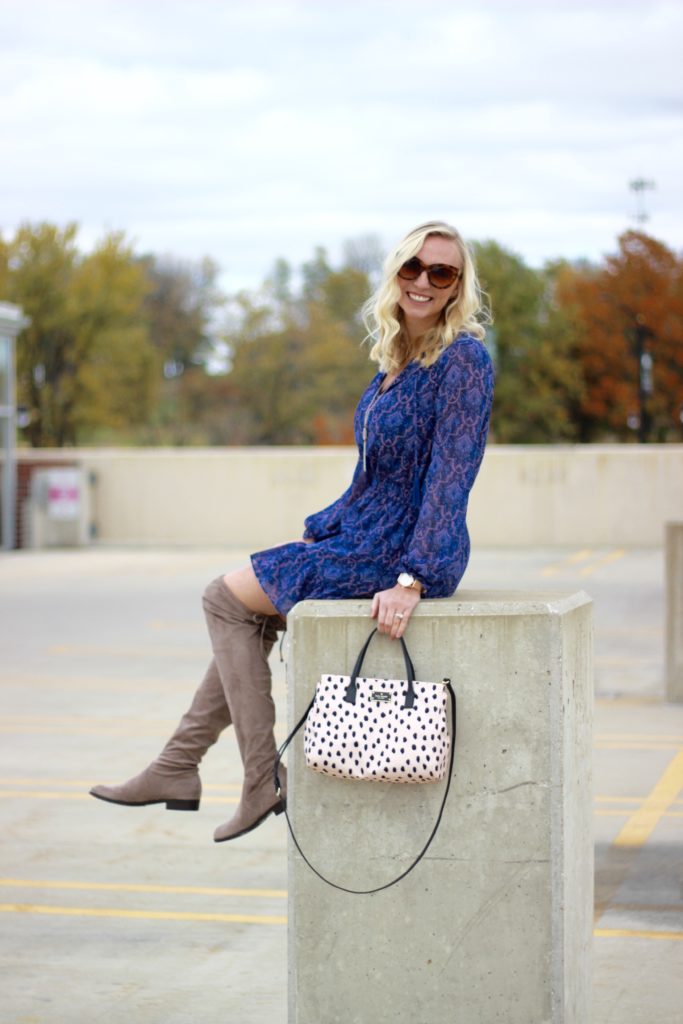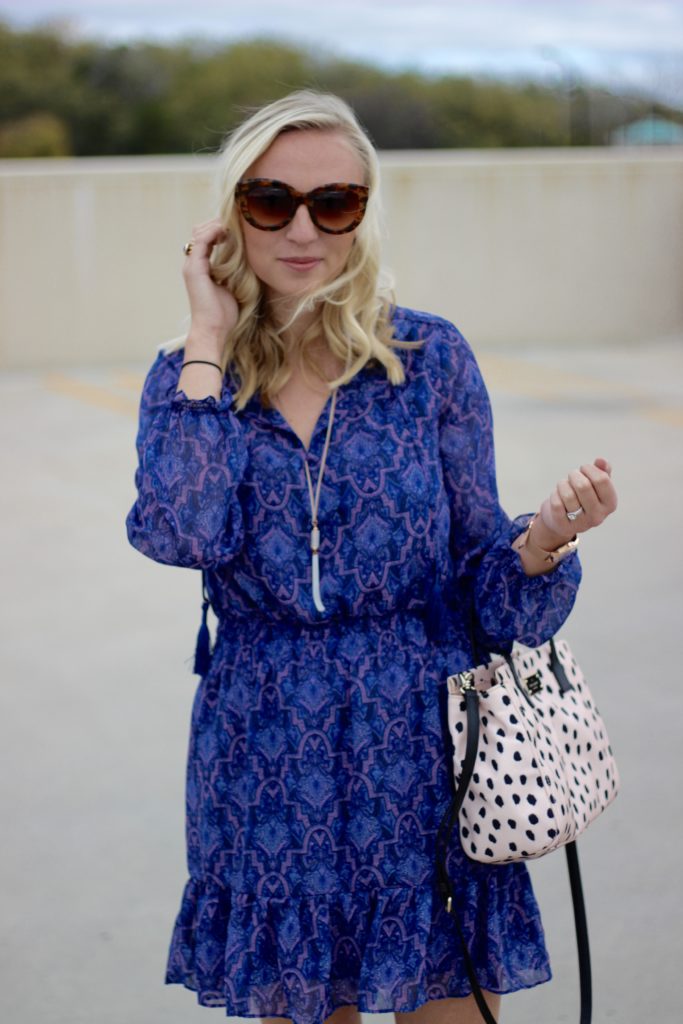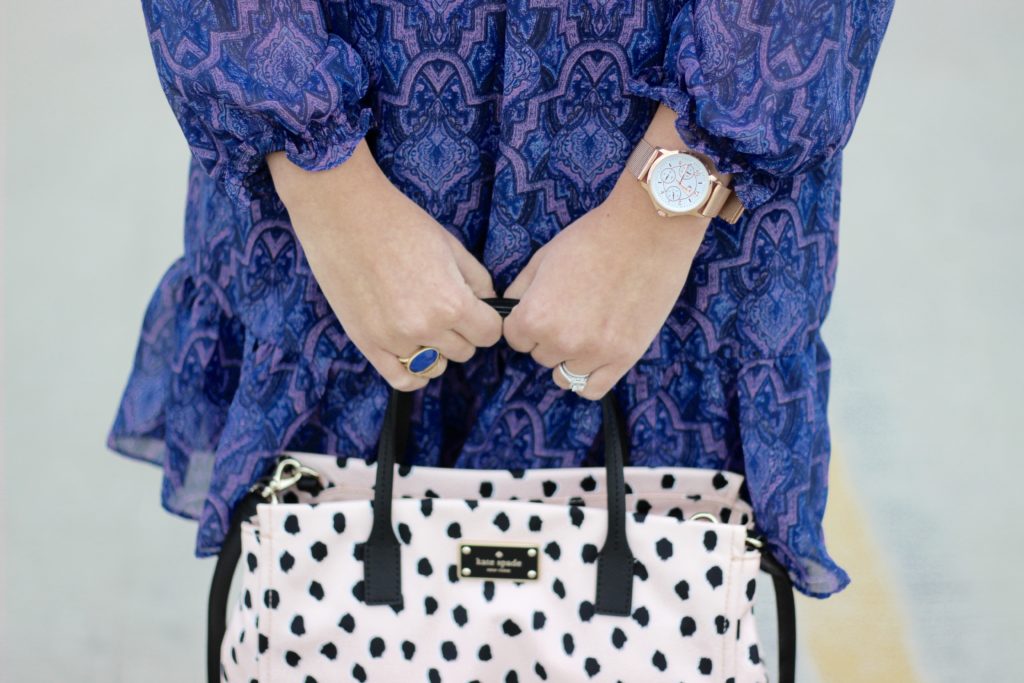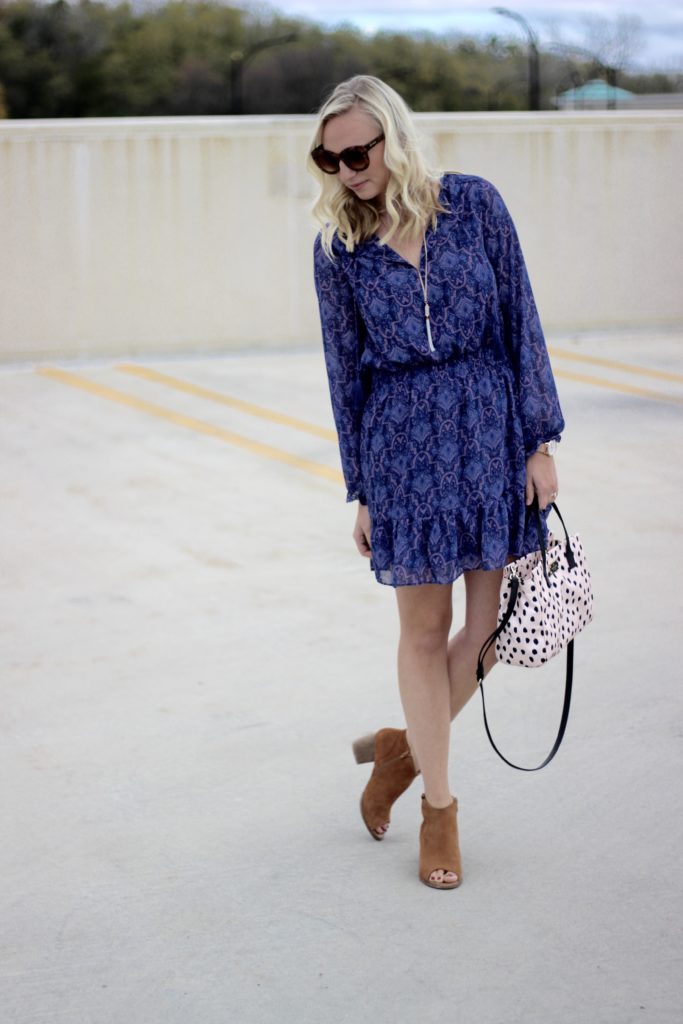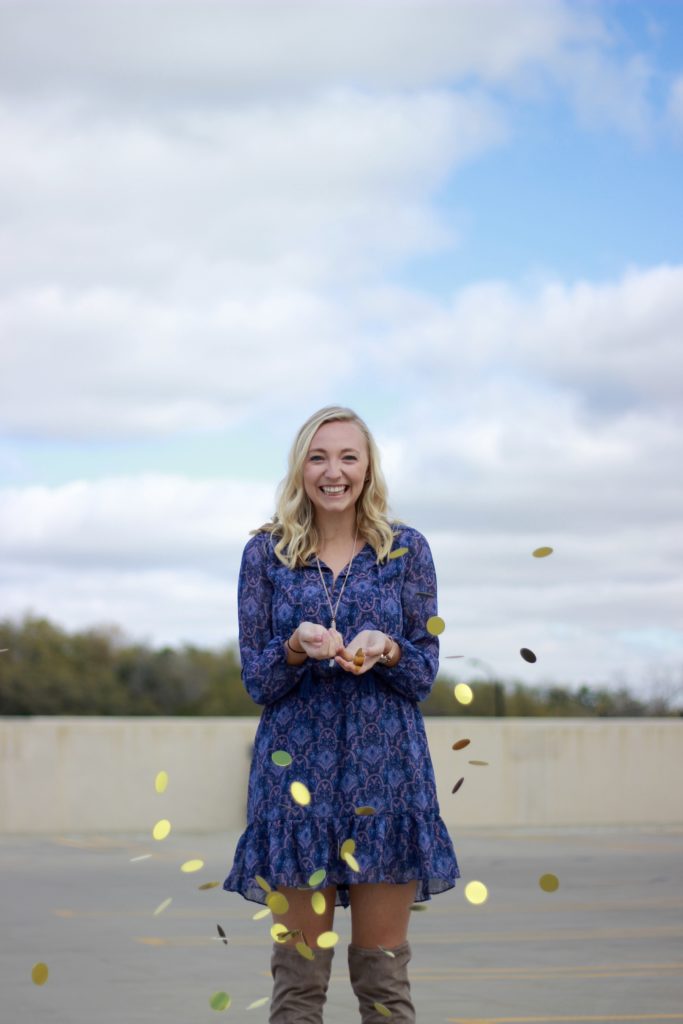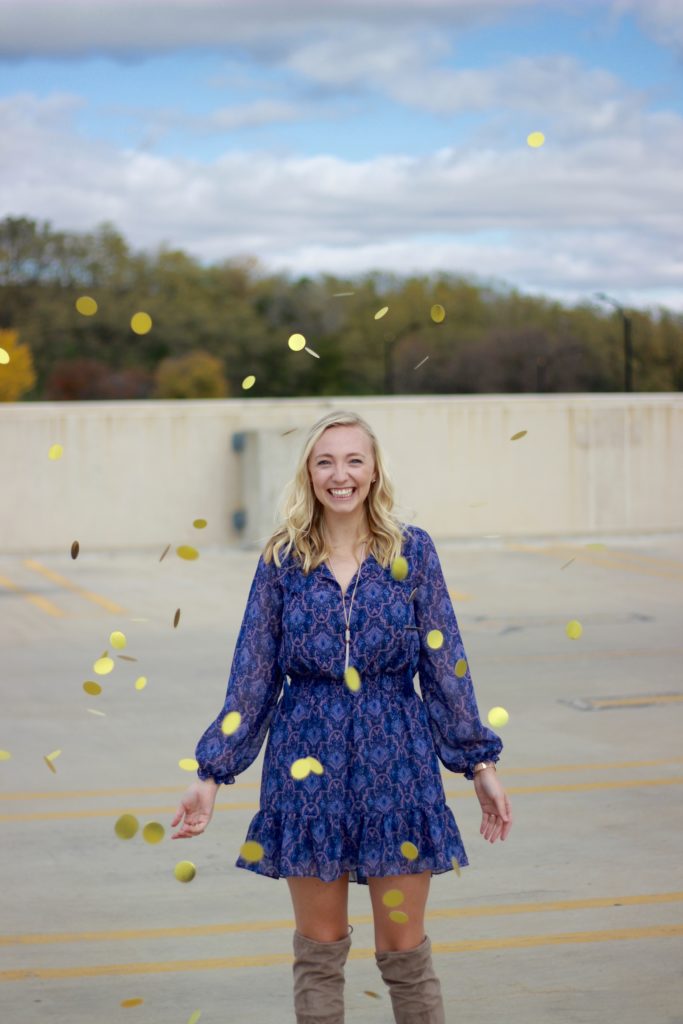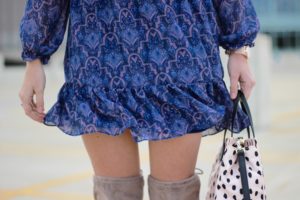 SHOP THIS LOOK
Ruffle Dress // Watch: similar; similar  // OTK Boots // Suede Booties // Purse: Similar
If you couldn't already tell, this week has been pretty exciting for me. The launch of A DASH OF BRUCK has been just truly amazing and I can't wait to see what this little (right now!) fashion blog has in store for me. There is something SUPER exciting in the works that I can't wait to share with you — just wait!
To be completely honest, my husband has been amazing. He's such a trooper and takes the majority of my photos. We were talking about ways to celebrate the launch of DASH and thought of confetti. We were excited, ran to the store, and got ready to shoot! We got a lot of great pictures and laughed a few times watching ourselves pick up confetti off the ground many times.
I love this look for SO many reasons. I'm not sure what it is about this dress but I'm totally in love. The ruffle at the bottom is so cute and its super flattering. OH and maybe cause it was only $35?! I wanted to show two different ways to style the look and therefore included an over-the-knee boot look & a short peep-toe bootie look. Either way, you can rock this dress. It'll look great all year round & I'm so glad its in my closet!
I'm glad you stopped by again! Stay a while and of course, it's so good to see you.