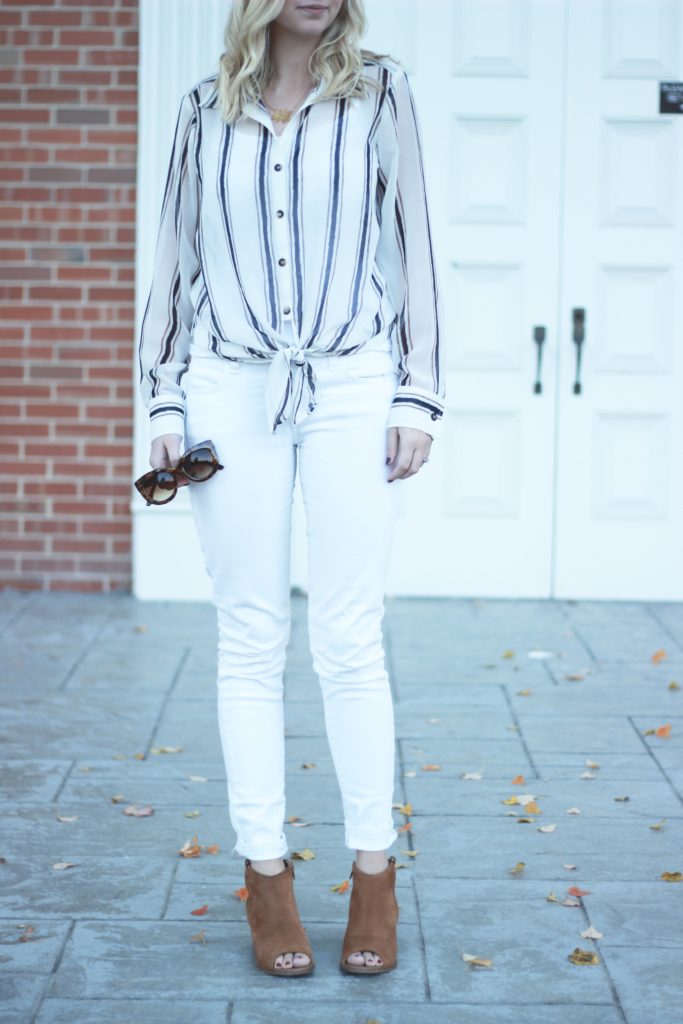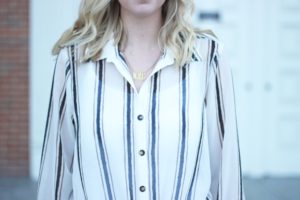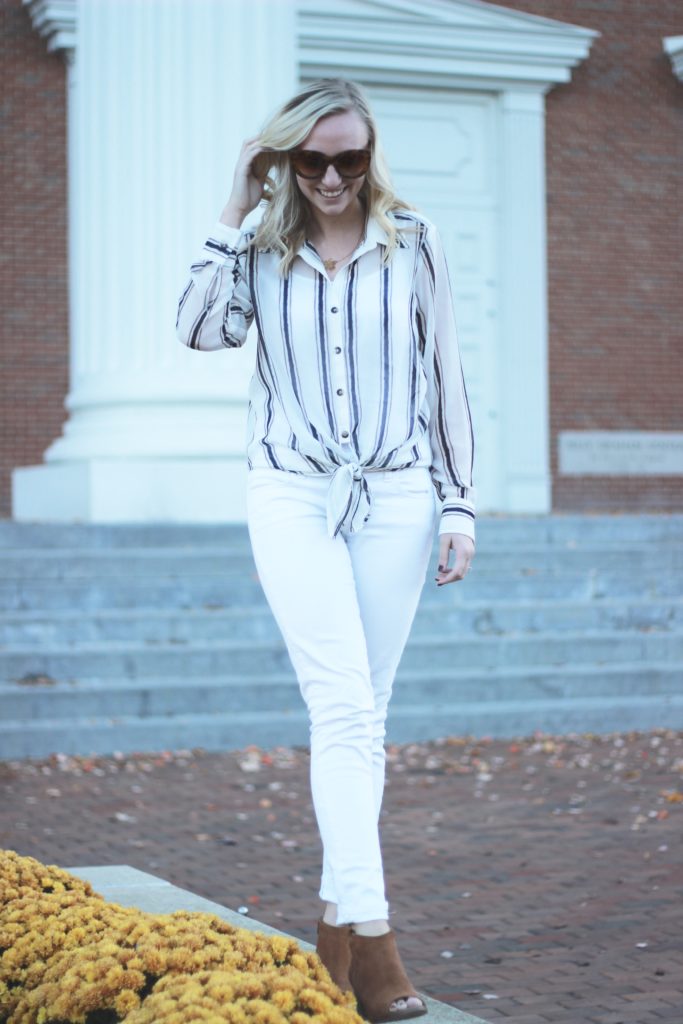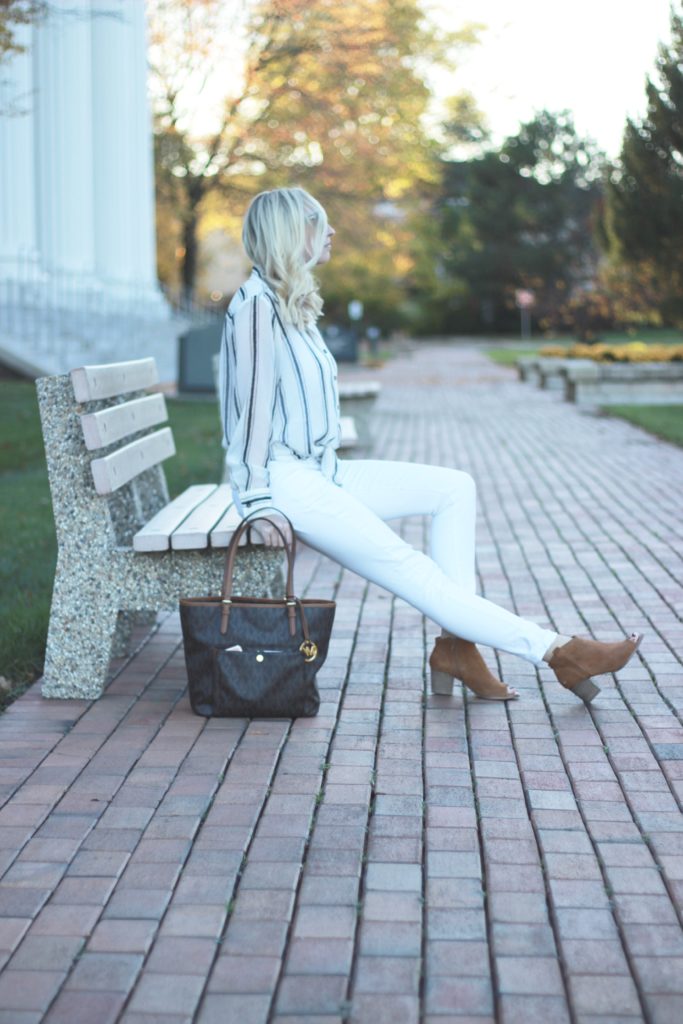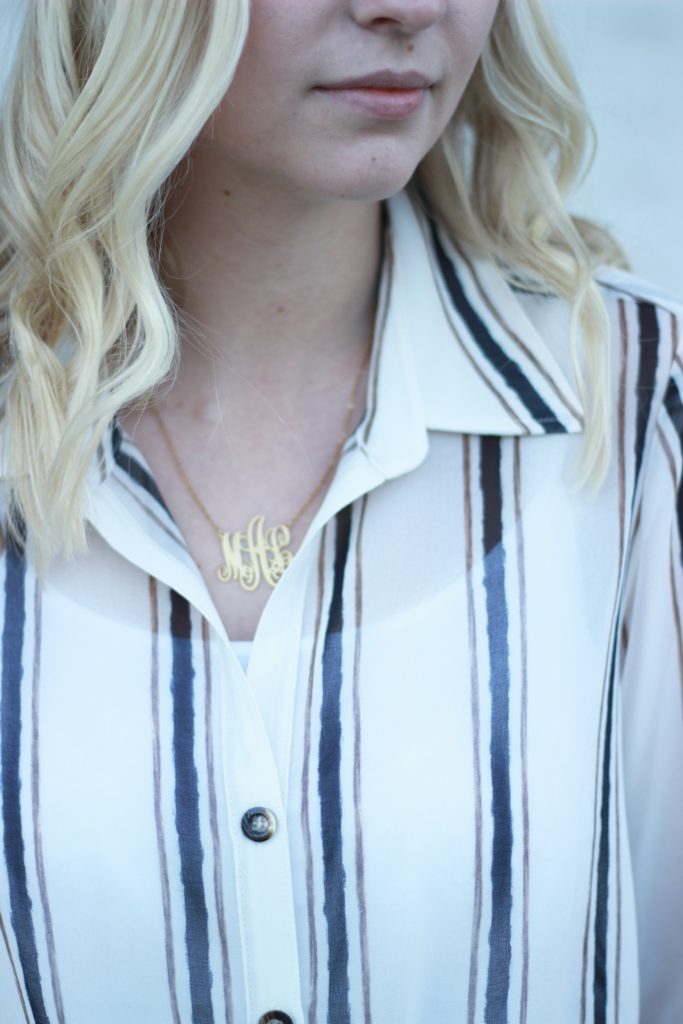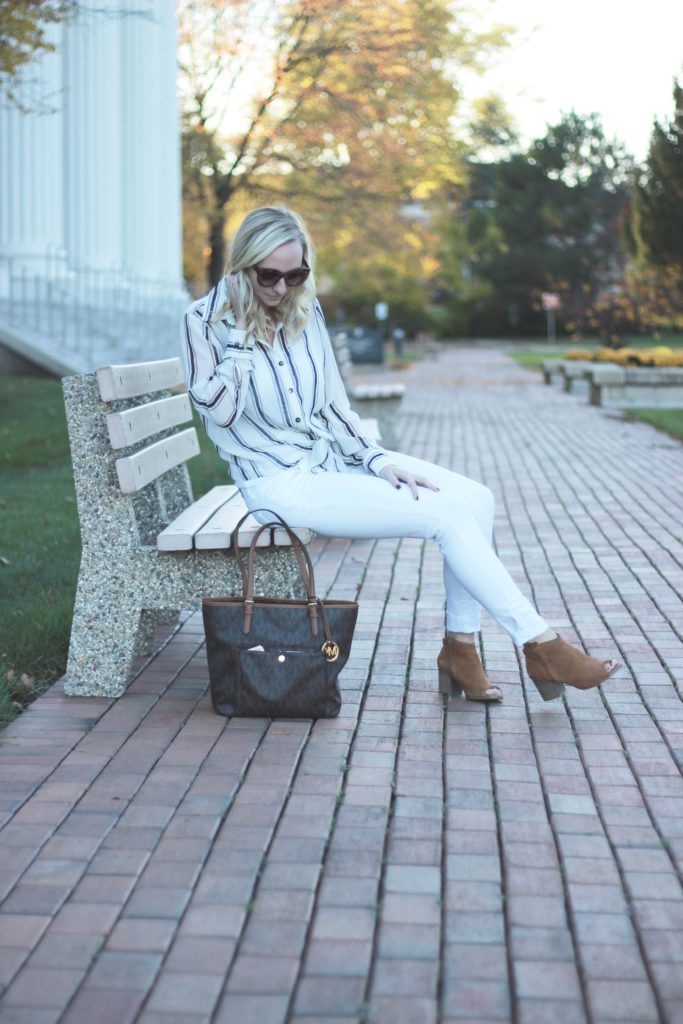 Blouse // White Jeans // Booties // Purse // Necklace
Happy Sunday Ya'll!
Living in Iowa (okay the whole entire midwest…) we never know what the weather will be like in late fall. Thankfully, we have been blessed with some beautiful warm weather. There is nothing like crisp fall that makes me fall back in love with my white jeans. They are so incredibly clean lined and pair so well with EVERYTHING.
Right now I am obsessed with this striped blouse. It is made to be tied at the bottom – which how cool is that? I love this piece because I'll be able to transition it throughout all the seasons super easily. I am SO happy to have found this amazing place in both Iowa City/Coralville and Des Moines Iowa! If you are in the area, you must check it out. I am very excited to share with you that they are offering 20% off for my readers! Visit their facebook page, call the store, or head in and make sure to tell them about your discount code DASH20.
Tony & I took these pictures at the Wheaton College campus back home where I'm from. I can't get over how beautiful the campus is. It brings me back to the days of college & walking around enjoying the beautiful fall trees of Augustana. This time of year is so special to me because its when Tony & I met just five years ago. It's amazing how much has changed since then! Crisp fall days makes me thankful for my friends & family!
Thanks so much for stopping by & I'll see you next time!
20% Code: DASH20 (Call, go online, or use in store)
Get $10 off using code SHOEVEMBER @ DSW.com