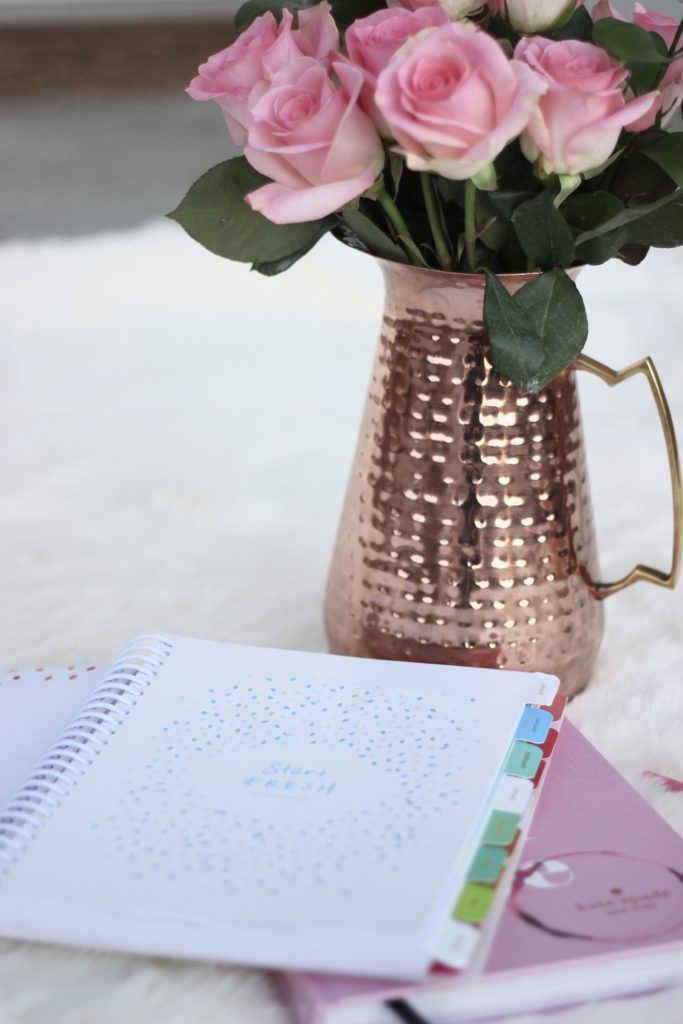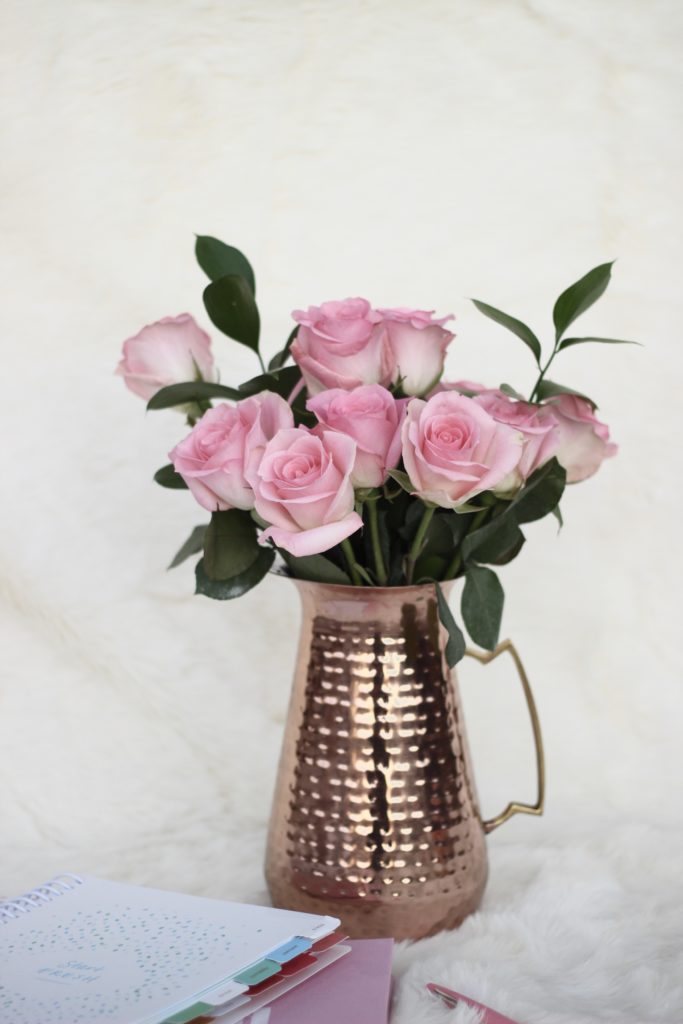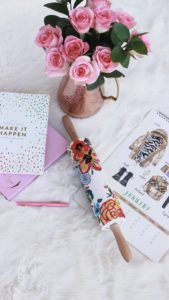 H E L L O 2017! I have never felt as motivated and refreshed during a new year than I have this year. This past year has been crazy with a ton of ups and downs (read about my 2016 reflection here) but now its time to look forward and make 2017 a great one. Normally I don't really spend a ton of time creating resolutions but THIS year is different. I am using my 2017 Powersheets planner to help create clear steps to achieve my goals. I'll be writing more about this product soon! Till then, you can find the 2017 Powersheets here.
Today I took the time to type up my resolutions and here they are!
Health and happiness. This may sound super cliche but this is one of my goals! I really made 2016 a year to focus on my health and I stuck to it! I met fitness goals, stuck to them, and created healthier meals for my husband and I. I even got him to start liking spinach & brussels! This year in addition to nutrition (WHICH IS SO IMPORTANT) I am adding the fitness aspect. My co-worker and I are scheduling time in after school everyday to take classes. I can't wait to see what my body can do!
Spend less & save more. If you know me in person, I'm always planning and looking towards the next thing. Tony and I (my wonderful husband) have been chatting a lot about the thing we want to achieve together as a couple and that being very conscious about the way we save and how much we put away will help us achieve those goals. Thankfully through our wedding and holiday season we've had opportunities to put money we got away into savings but we're really working on budgeting closely on a daily  so we can take those next BIG steps we'd like to take. Woohoo to adulthood 🙂
Travel. Tony and I are so very fortunate that we have been able to travel in our lives. We both had opportunities in college to travel within Europe and since that, it has sparked a flame! After we got married in July, we spent a week in Aruba and oh my goodness it was the most relaxing vaca I've ever had. It was so nice to spend that much time together just the two of us! We've both chatted about our desire to go back to Europe … but together this time! I know this will probably not be in 2017 as we already have two vacations planned for the summer but its never too early to start prepping and saving!
Learn & read. This year I got the best Christmas gifts. I got tons of gift cards for date nights for my husband and I and books! My mom and husband got me some really great books. As a teacher, I know how important reading is and I want to create more time for reading ( I mostly only read books on vacation while on the beach :)) If you want to know what I'm reading, follow along on instagram and keep an eye open for a blog post!
Grow & flourish. This is where you come in! I have a whole other list of personal goals for my blog. I want to find more ways to reach my readers and see what you're interested in reading/seeing! One of my big goals is to meet with some fellow bloggers that I've met along this journey. I've made great friends and I'd love to meet them in person. Last but not least, my goal for summer 2017 is to attend a blogging conference to better educate myself on the blogging world. Its a huge passion of mine and I want to learn as much about it as I can.
I'd LOVE if you subscribed to my newsletter by typing in your email address for alerts on my blog posts! Its right on the right hand side of the home page!
What are your 2017 goals and plans? I'd love to hear what you're working towards this year. What are some things you'd like to see on the blog this year? Let me know in the comments below!