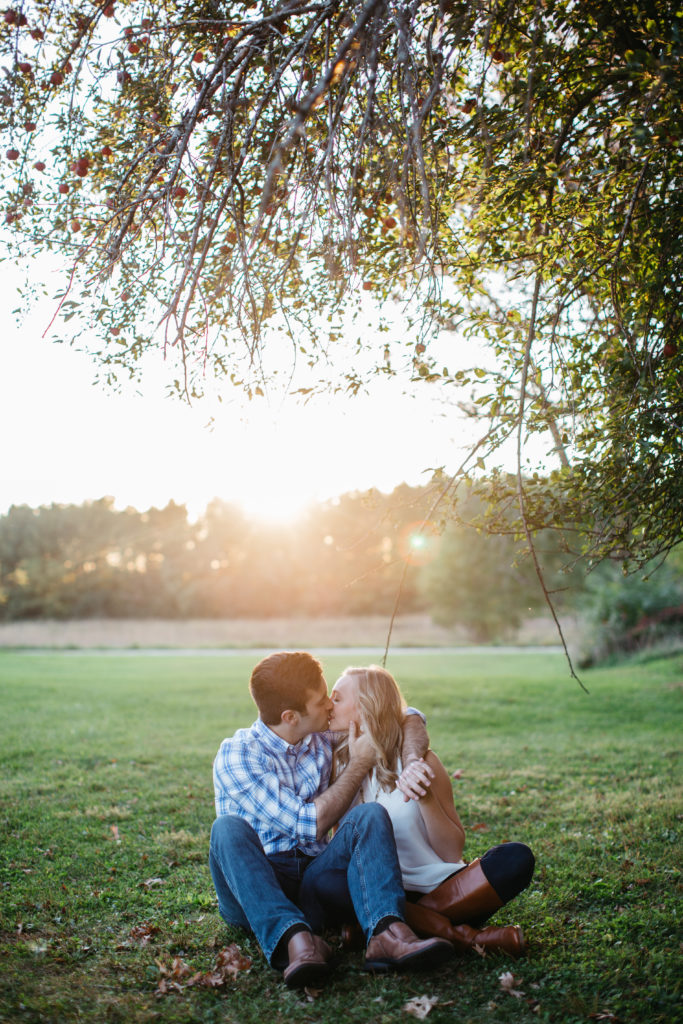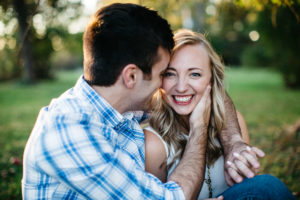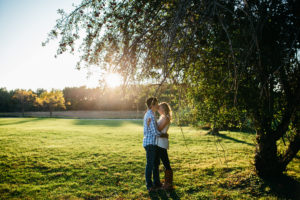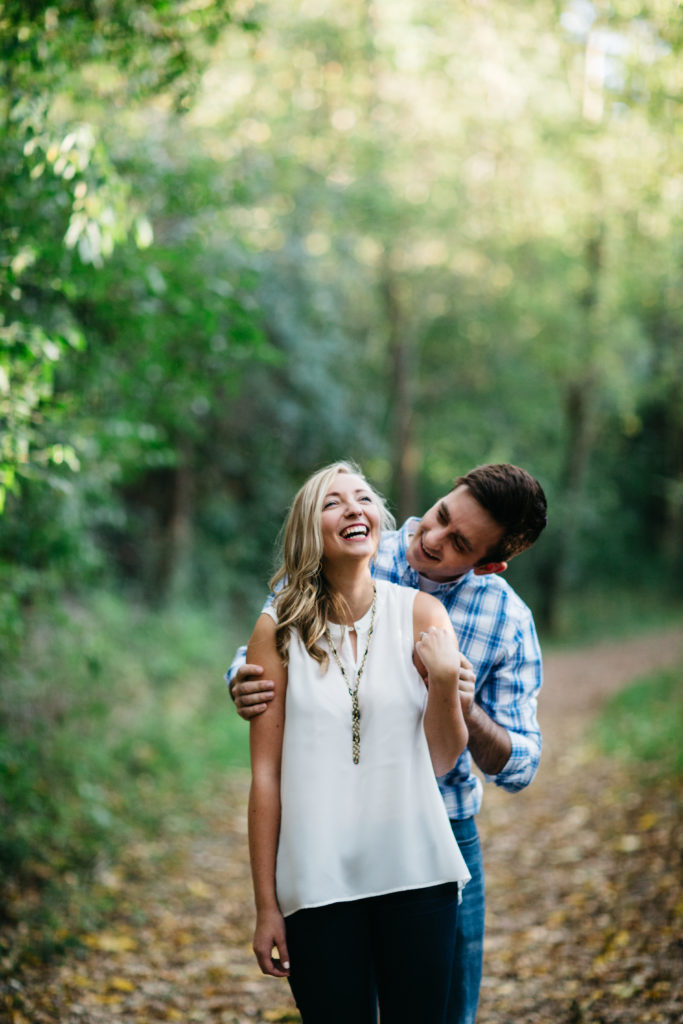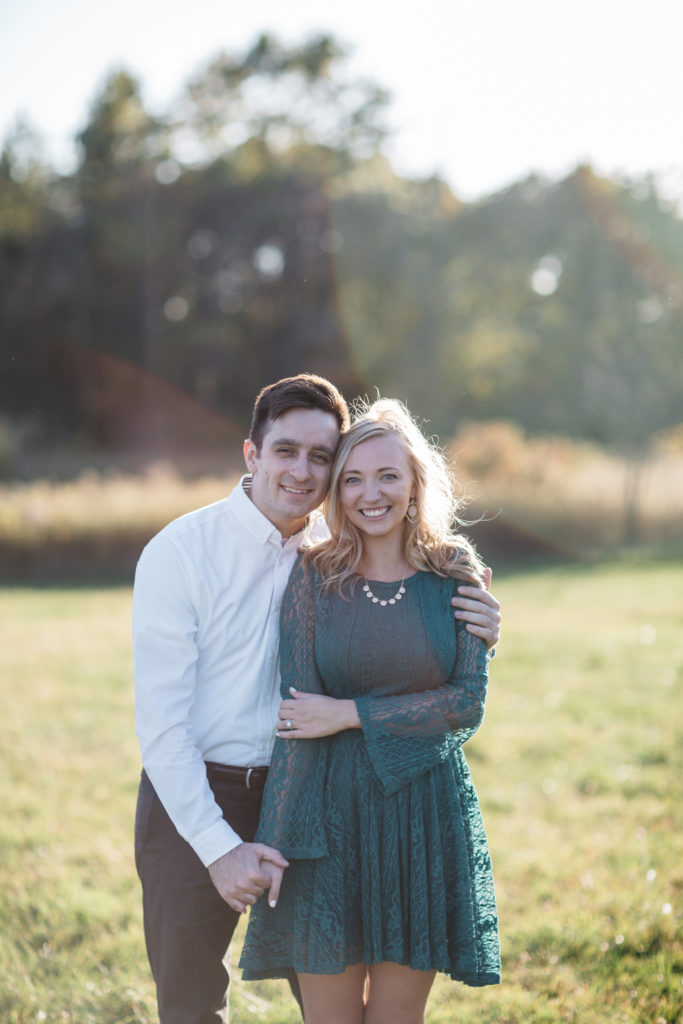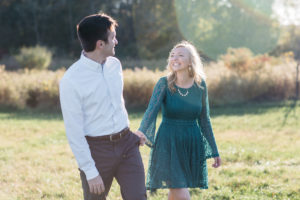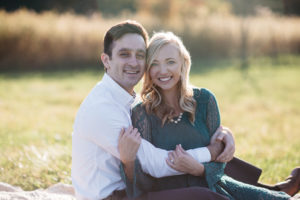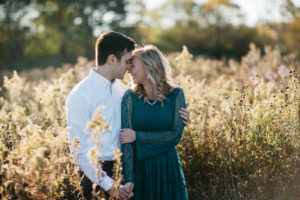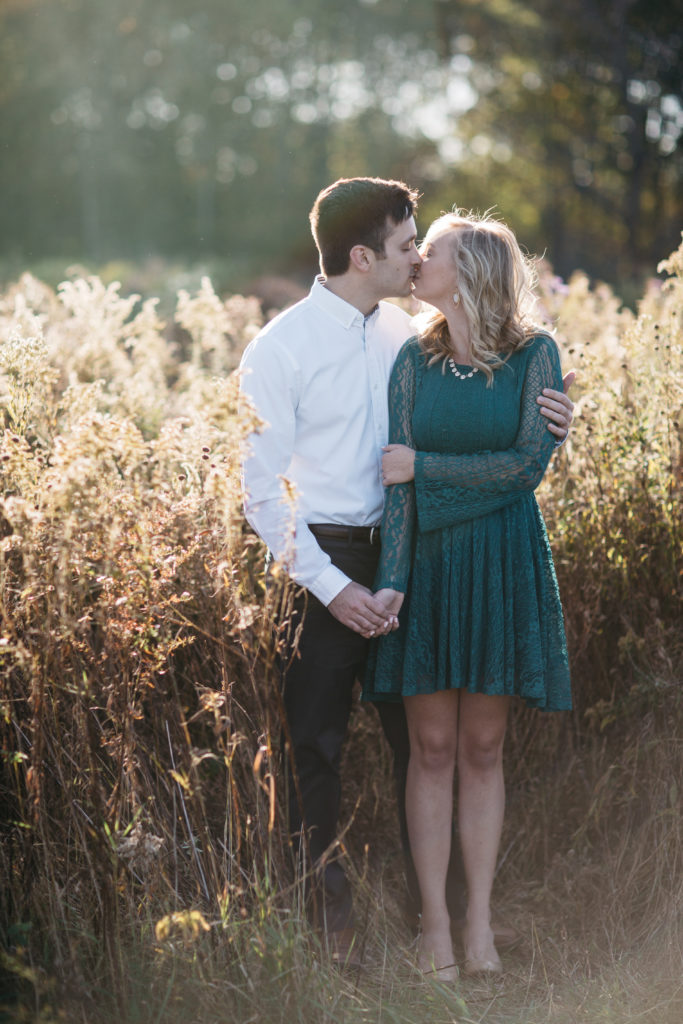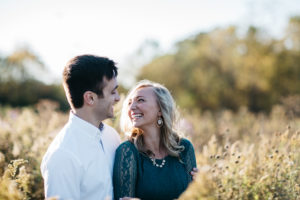 Photos by Chrystl Roberge Photography
Looking back at our engagement photo session (which was over a year ago… that is crazy!) I remember having SO much fun. Tony and I took engagement photos about 8 months after we got engaged since we had a longer engagement (about 20 months) since we were just starting our careers and were focusing on that more and wanted to enjoy the process. Anyways, I remember leaving that day and falling in love with Tony all over again. We had such a fun time just cuddling, kissing, and laughing for two hours straight. Even though Tony was a little nervous about taking photos than I was, he ended up having a lot of fun and enjoyed the process.
I'd like to start out by saying that this entire process would not have been the experience it was without our AMAZING photographer Chrystl Roberge. She met with us ahead of time and made us feel so comfortable. I love when a photographer has that perfect amount of chatting (enough to give you direction when you're nervous but not enough that you feel like she's creeping in our your romantic moment) and Chrystl sure had that down. She made us feel so comfortable and got us to break out of our shells a bit  bunch! If you are in the Chicago area (and even if you're not — guys she travels!!) and are looking for a photographer, I HIGHLY recommend her. She is so professional, offers multiple packages/prices, and is the sweetest person you'll meet.
OKAY I'm done and here is the good nitty gritty! I have written up a few ideas, thoughts, and tips for your engagement photoshoot. I know you've probably already read the things like " be yourself" and "wear something you're comfortable in" but these are the things that I wish I would have know or was glad I did that no one mentioned to me! Just trying to help a sister out! 🙂
Pick out your outfits (matching) ahead of time As you can imagine, I spent SO much time on this. Probably way too much time. Honestly, girls, unless you NEVER wear dresses, wear a dress. It looks so nice in photos and I think photos with a dressed up look catch your eye more. Now if you're a couple that loves to hang out and is more casual, then do that! Either way, think about it ahead of time, search on pinterest, and figure out how to coordinate what you're wearing without being too matchy matchy. I'd pick out an outfit you LOVE and if you'd like to have another one just in case, bring it along but do keep in mind your space and where you'll have to change. YES I had to get dressed in a parking lot inside Tony's truck and it wasn't too fun. Just keep that in mind 🙂
Pick out poses before hand This is something I didn't do that I wish I had. Although I take photos of myself often now, I didn't back when we had our photoshoot. I wasn't that aware of posing, what I liked about myself posing wise, and wasn't super creative when it came to posing in front of the camera. Now, Chrystl was super helpful when it came to posing in different ways and making small adjustments so we didn't look awkward. However, sometimes I see other photos and think… " I wish I would have thought of that! That's adorable!" but I guess thats what anniversary photos are for right?! Sorry Tony 🙂
You'll be staring at each other… a lot. Just so you know. You'll be looking into each others eyes for a while and holding a kiss for a while too. Have fun with it. Like I said… enjoy this time with your fiance. Its so much fun & an excuse to kiss for hours! (Just a tip– Chrystl said to always pull back just a bit… like the moment before you kiss. It looks best on camera and is so much more natural!)
Meet with your photographer ahead of time Duh. I'm not sure if this is even something people don't do — maybe it is and I was just majorly spoiled but I think its obvious why its so important. See above paragraph about how amazing Chrystl was!
Think about your wedding theme and colors! If you plan on using these photos for your save the date, this is the first thing your guests will be seeing regarding your wedding. Give them a taste of what they can expect by using some of your wedding colors or themes in your photos. You don't need to go overboard by any means but a hint of the colors may be fun!
Accessorize Don't forget the accessories! Its something that brings a look to the next level. Go ahead and splurge and get yourself a new little thing for the photos whether that be for your outfit or the jewelry. I love wearing that green dress because it always reminds me of that special day we got to spend together taking photos!
Is there something you've experienced that you found to be really helpful during engagement photos? Any other questions about them? Let me know in the comments below! Feel free to subscribe to my newsletter (right hand side) for email alerts of when I publish a new post. Have a great #weddingwednesday and I'll see you on Thursday!
XO