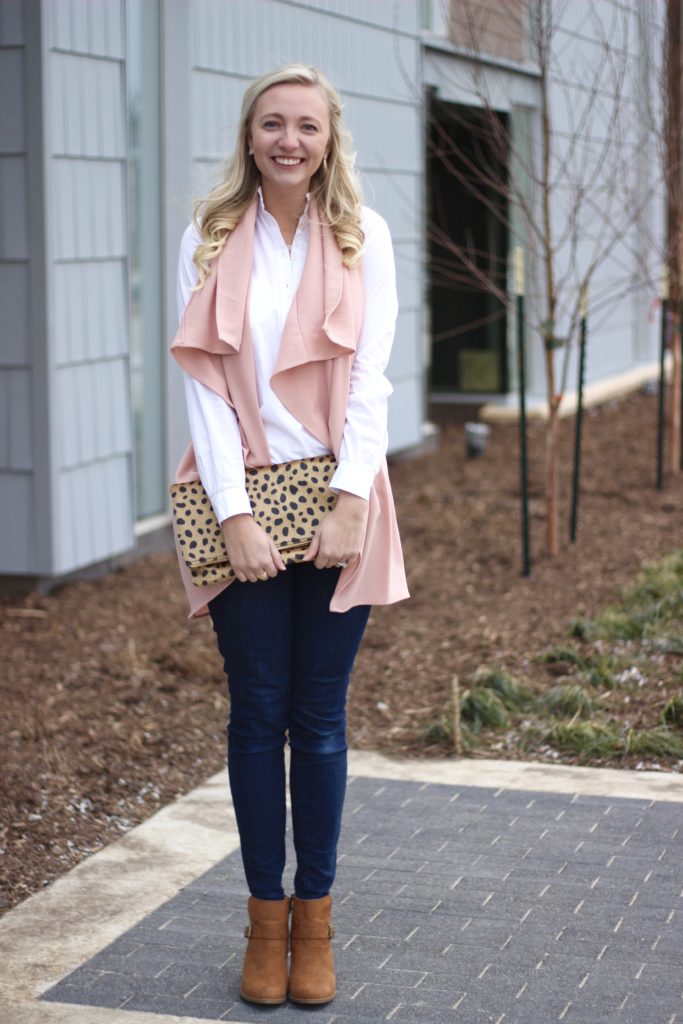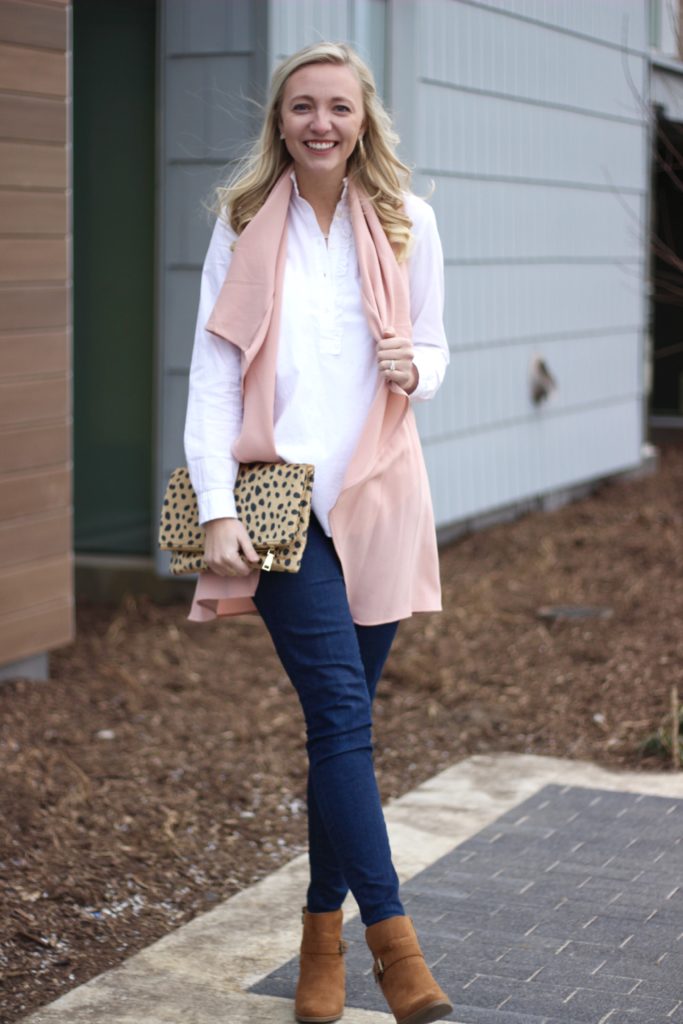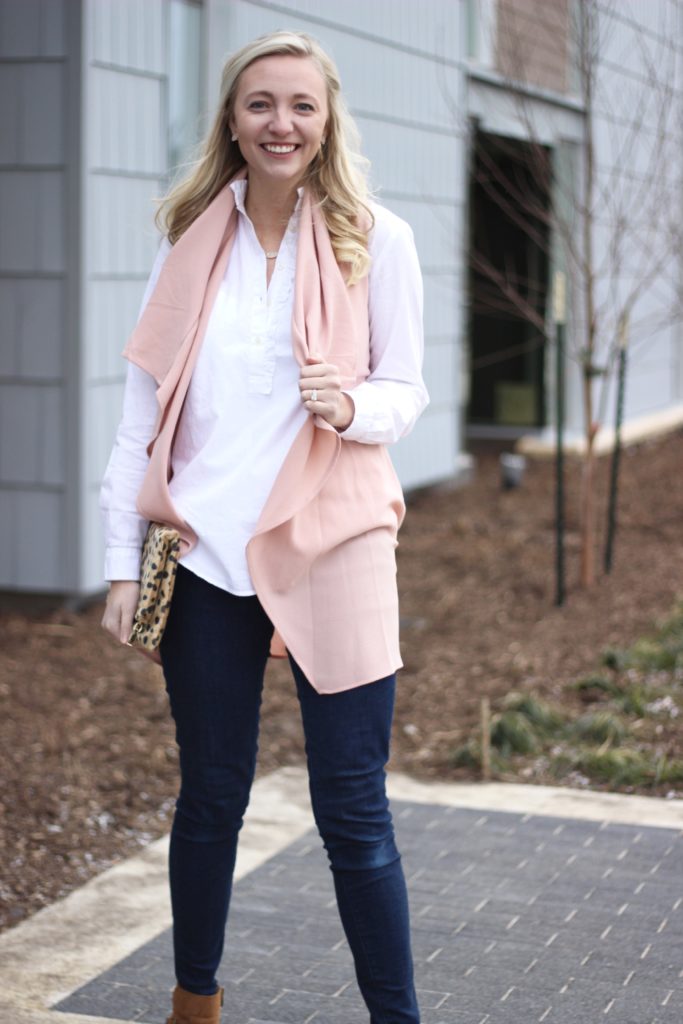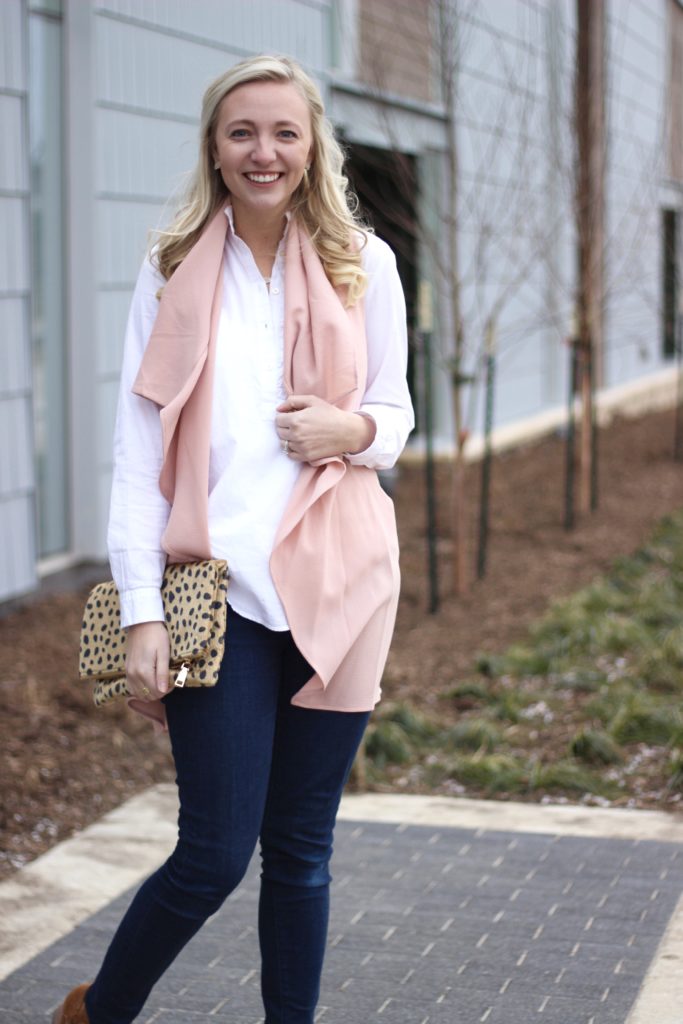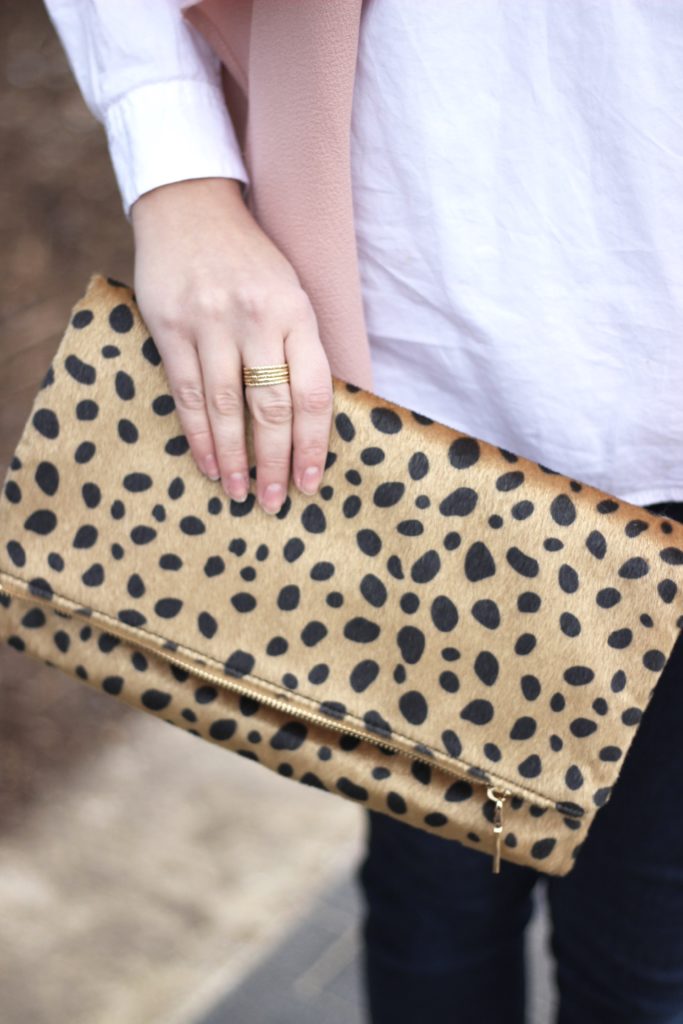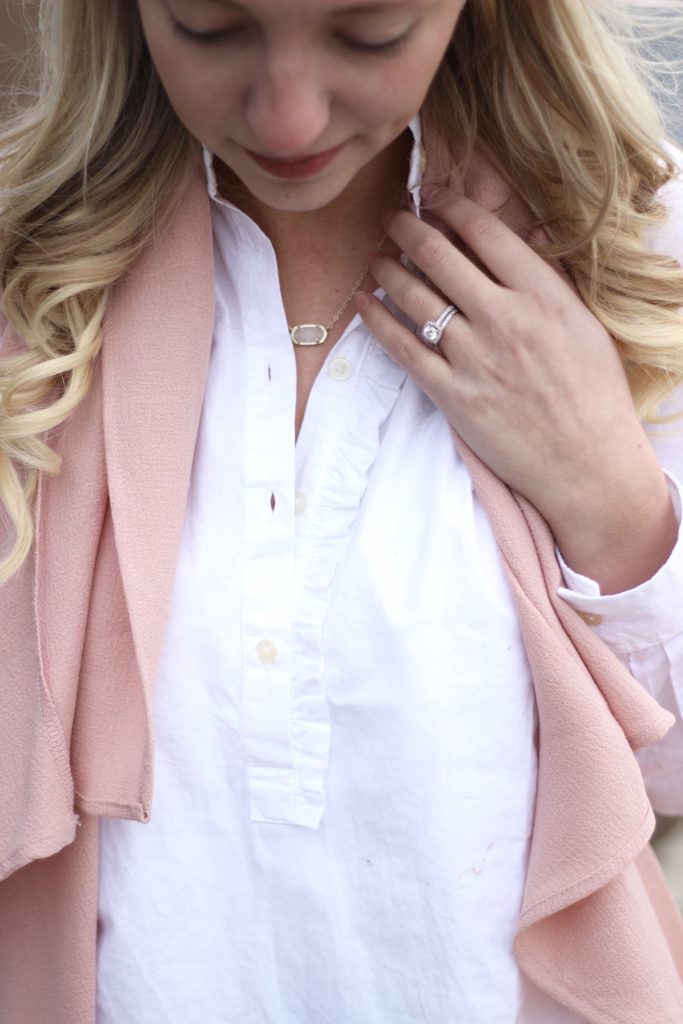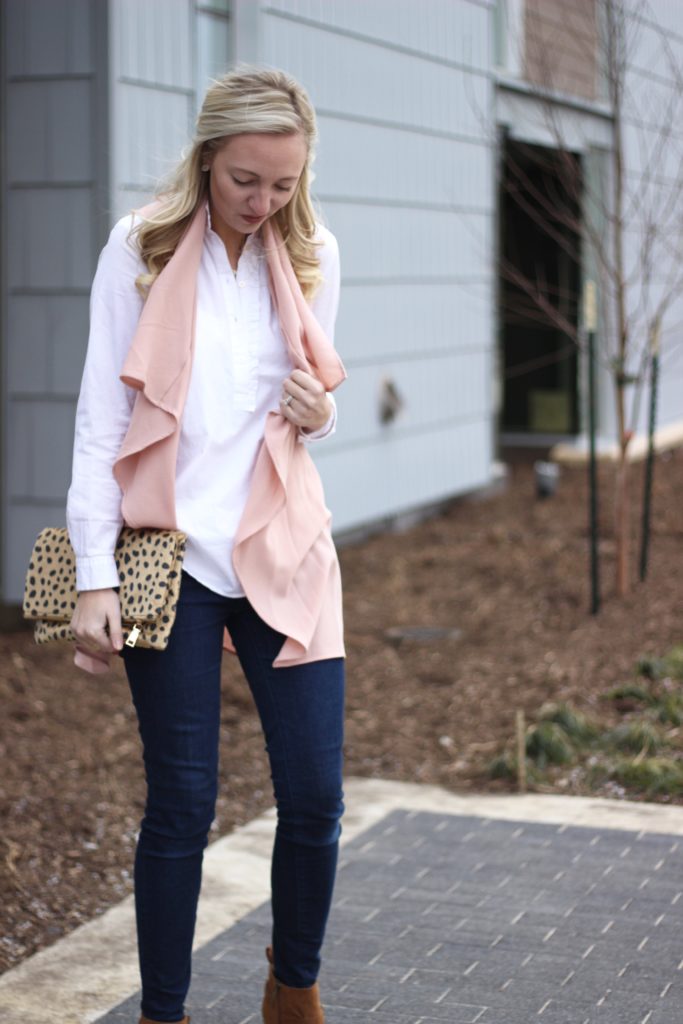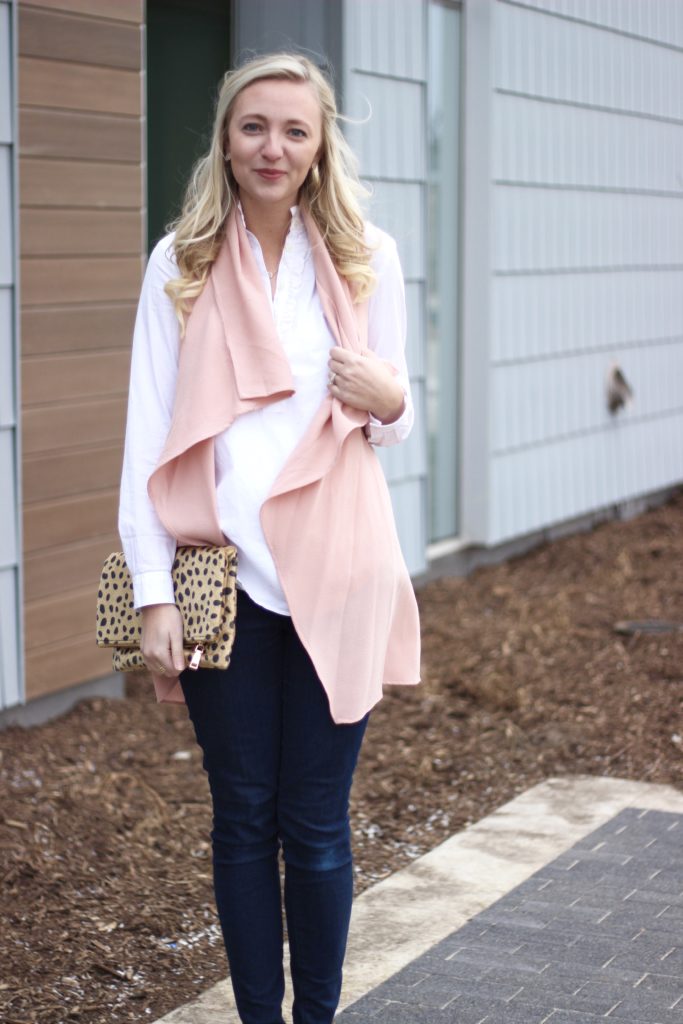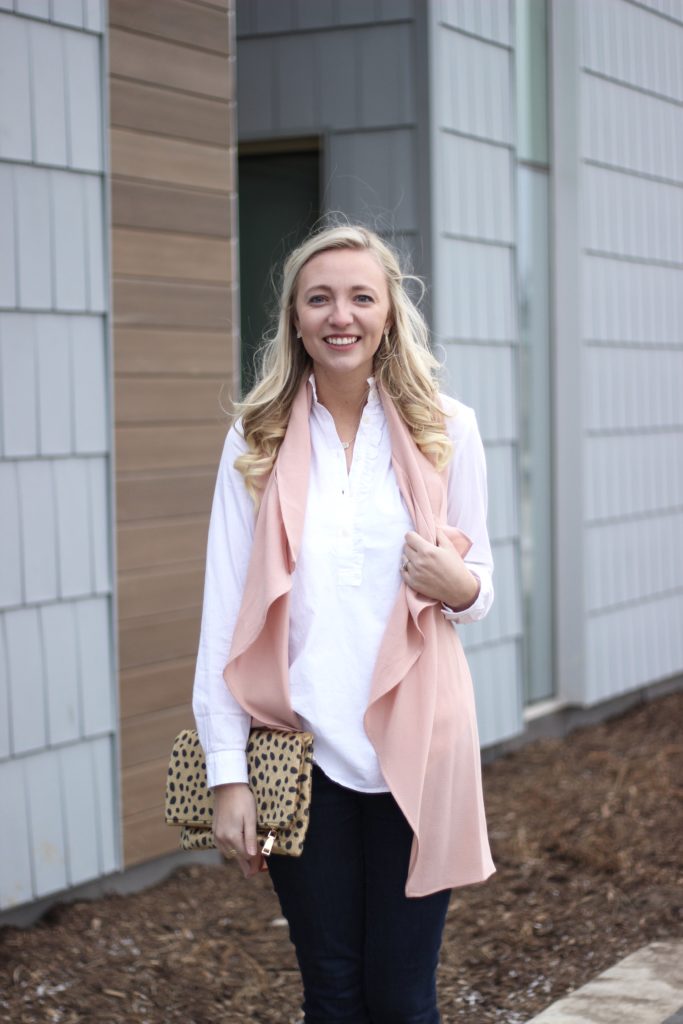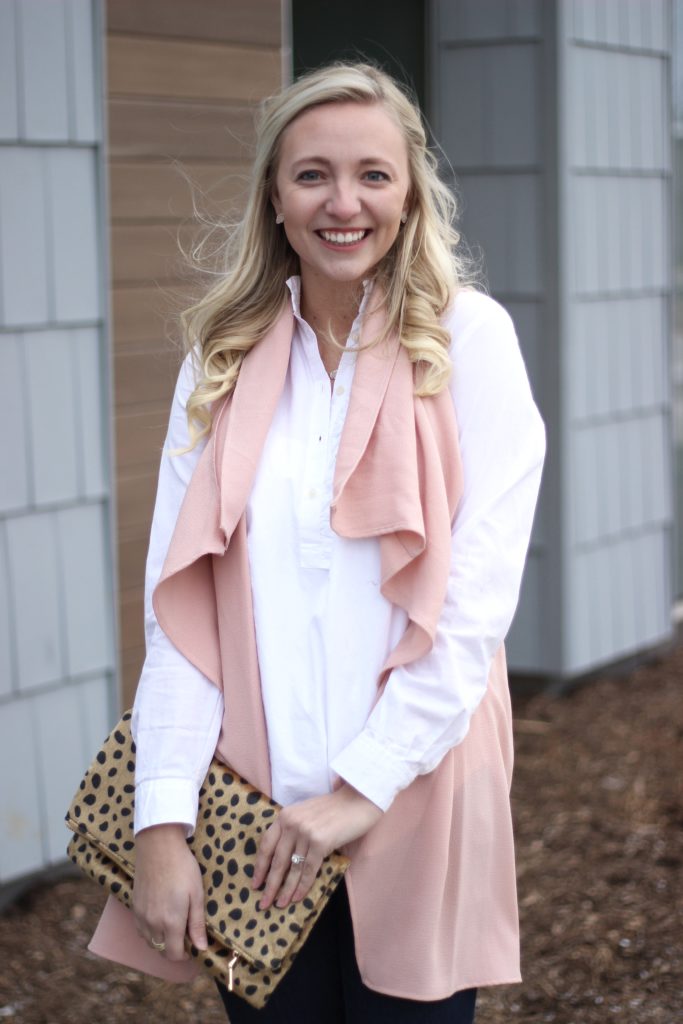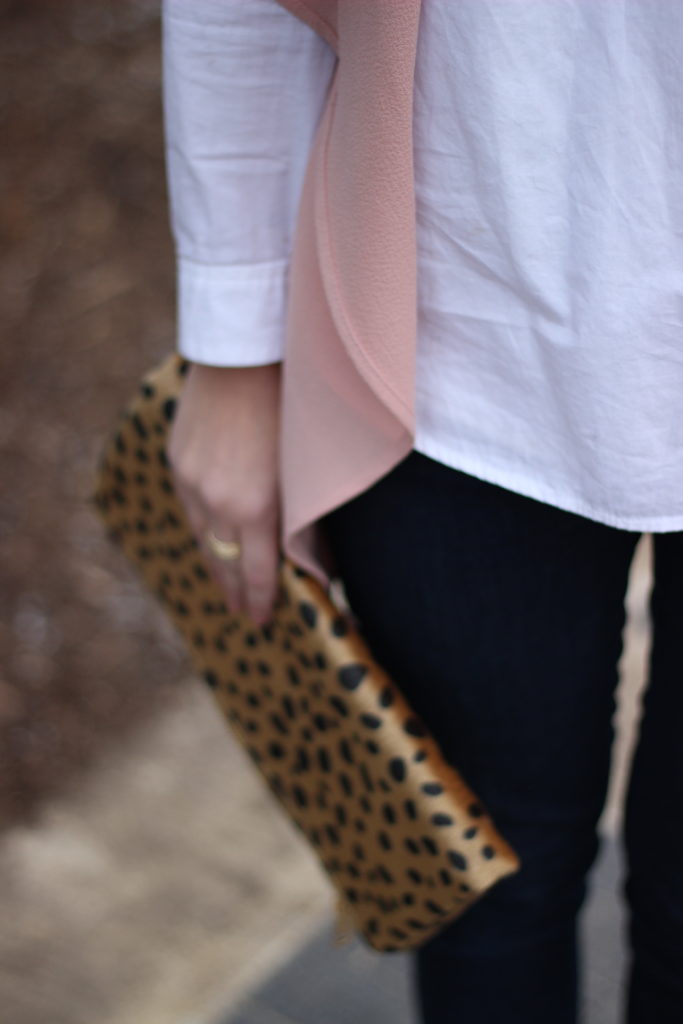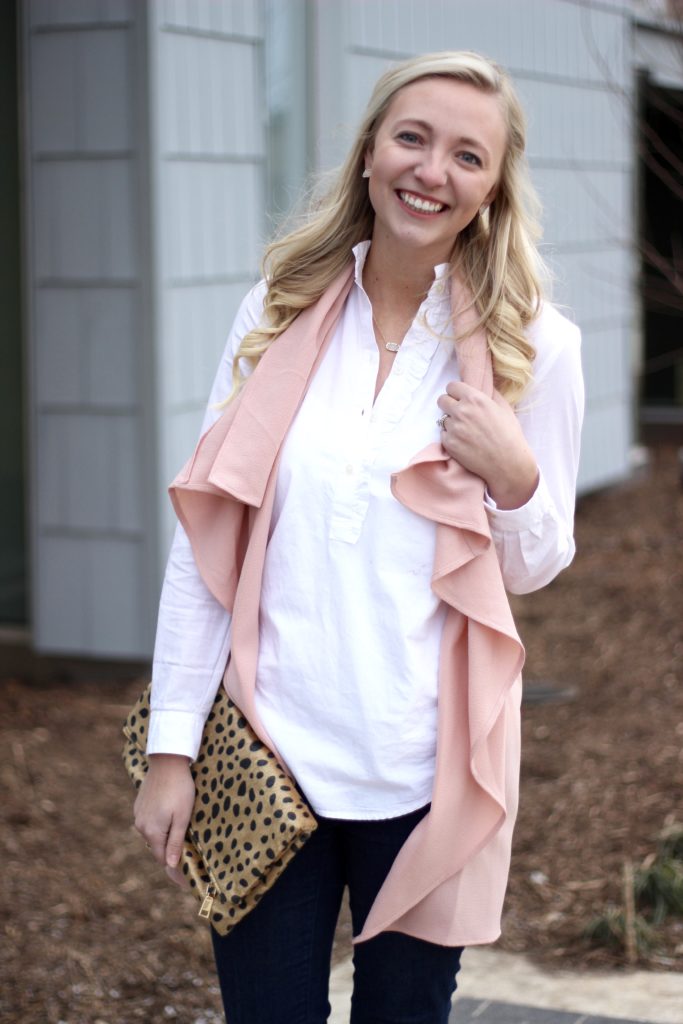 White Ruffle Blouse // Pink Vest // Jeans // Clutch // Necklace
If you can't tell by my entire blog estethic, Instagram theme, and wedding, I LOVE blush pink. It always makes me a little sad in the winter when I feel like I can't wear it because either look too pale (midwest blogger problems) or I don't know how to mix it with my other winter colors. When thinking of Valentines Day outfits, I got SO excited when I remembered about my favorite pink vest from the store Dress Up. When I was in Atlanta this past summer for my cousin's wedding, I finally had a chance to go into one of their stores that I had stalked online for forever. It has become one of my favorite pieces in my closet and I'm excited to reuse it for this casual Valentine's Day look.
I've got to say right about now I getting very jealous. In the blogging community, there a ton of bloggers who live in the South or on the West Coast. Its so hard to see some of them wearing little dresses and skirts on their sunny 60-75 degree days when I'm over here freezing in 8 degree Iowa weather. I thought I would create a look for us midwestern ladies who need a couple extra layers on this time of year! Although we're not even close to warmer weather, wearing brighter colors makes me feel like spring is around the corner… even if we've got many more months of cold. So don't be afraid to wear that blush pink or red & use Valentines Day as an excuse!
I've linked up all parts of this outfit below. If you are reading the blog regularly, I ask that you please subscribe to email newsletters to let you know when I come out with a new post! I also always post on instagram and my blog's facebook page. Thank you for all the love and for reading! Stay tuned for a new wedding Wednesday blog post up this week!
If you missed my last #weddingwednesday posts, you can find them here: Home > I Do Series