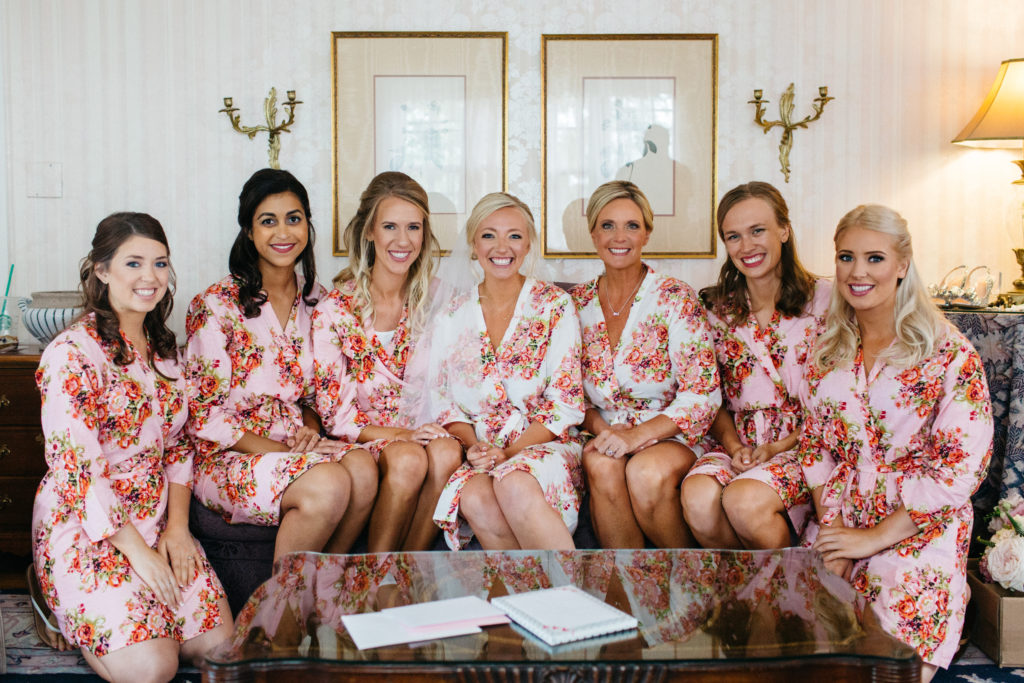 Welcome back! I'm so glad you're joining me for another post in the Wedding Wednesday series here on the blog. I know that after we did the beginning steps of wedding planning, one of the things Tony and I spoke the most about was bridesmaids and groomsmen! Your friends and family are so important and they truly do make the day run smoothly! When it comes to asking your girlfriends to stand by you for the big day, you want to let them know how much they mean to you and why you need them. Here is what I did to ask my lovely bridesmaids to stand by my side on the big day (keep in mind I wasn't doing my blog at this time so please pardon the iphone pictures!)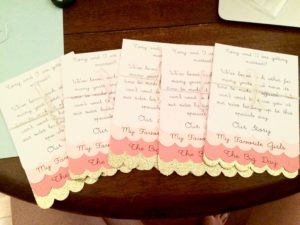 The first step was creating these layered cards that would tell the girls all the general information about the wedding like the date, our colors, the venue, and estimated time. I saw this idea on pinterest somewhere back when but I can't find it again.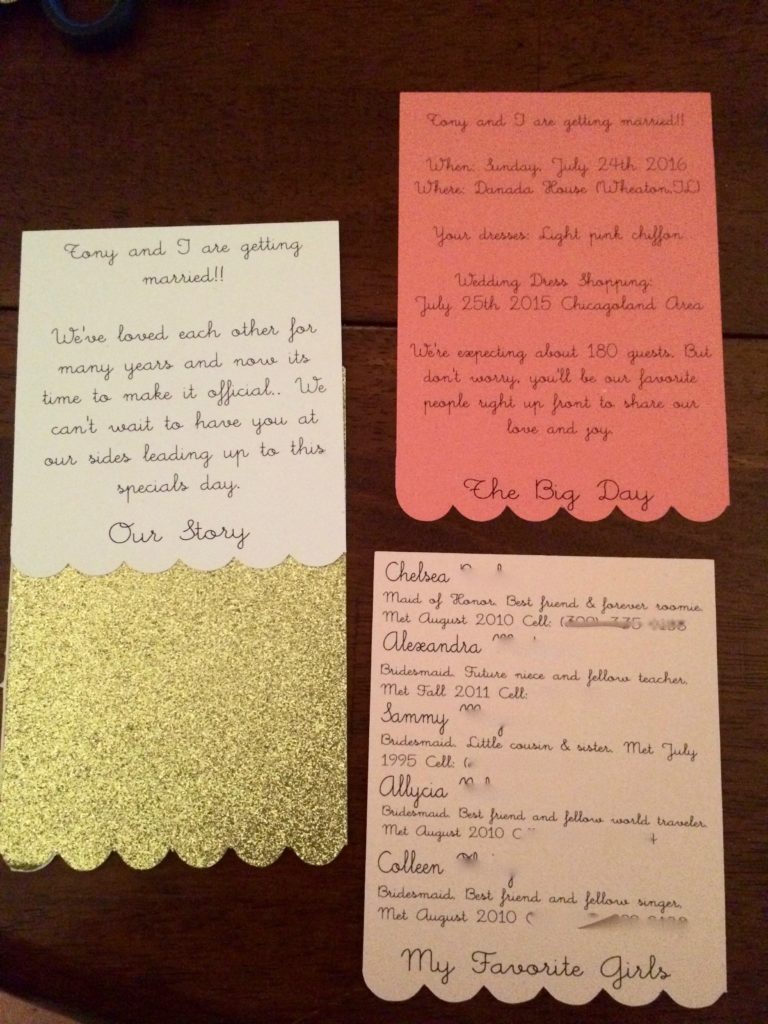 After taking hours (yes I really do mean hours) to write the text and print them, I then sent them through my Silhouette machine which is amazing and cuts paper. I would not have hand cut all those scallops or I would have died. If you don't have one of those fancy shmancy machines, I know Hobby Lobby and Michaels both have pre-cut cardstock you can buy in so many colors! I wanted to include information on each girl, when I met them, how I know them, and their cell phone numbers so we could all reach another (numbers have been blurred for privacy reasons).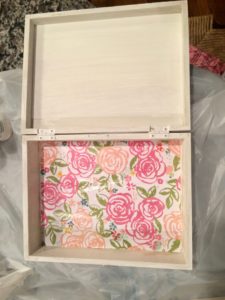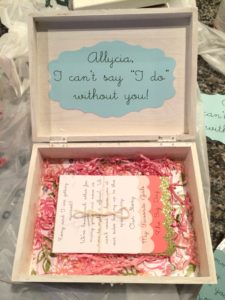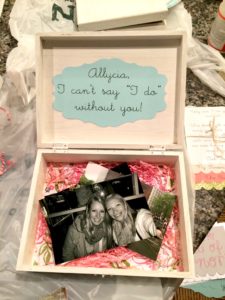 After painting this wooden box from Michaels, I then glued colorful scrapbooking paper to the bottom and the added crinkle paper inside. I added the information cards and put 3-5 photos of me with that girl that were my favorites from throughout the years.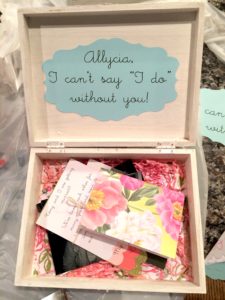 After adding the paper on the top lid, I added a personalized note on top of the photos. I wanted to write a letter to each girl telling them why they are so important to me and to make sure they knew how much I cared for them.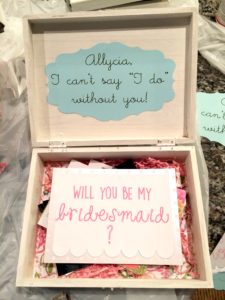 Last but not least, I added the colorful (and scalloped!) card stock on top that asked the BIG question! Once I created all the boxes, I found a special time to meet with each bridesmaid individually since we all lived far apart and gave them their box. I'll never forget each experience and how excited they were to be part of the wedding. Those ladies were so helpful and are a huge part of my life and my marriage now. More about them later 🙂
Thanks so much for reading this #weddingwednesday and I'll see you next week!
Group photo by Chrystl Roberge Photography
Shop our robes here: