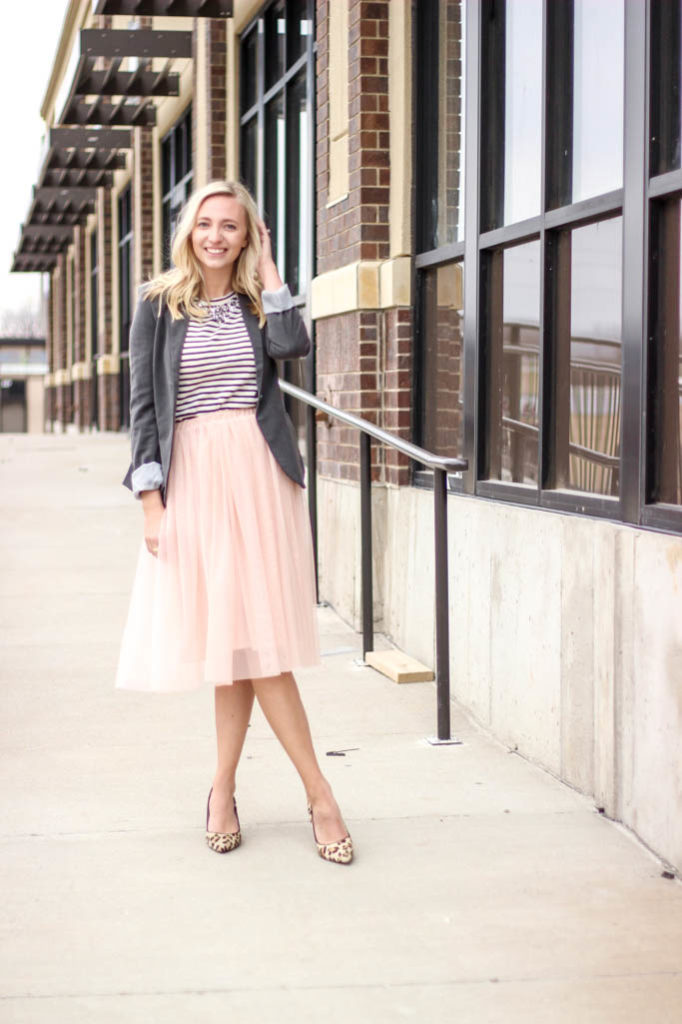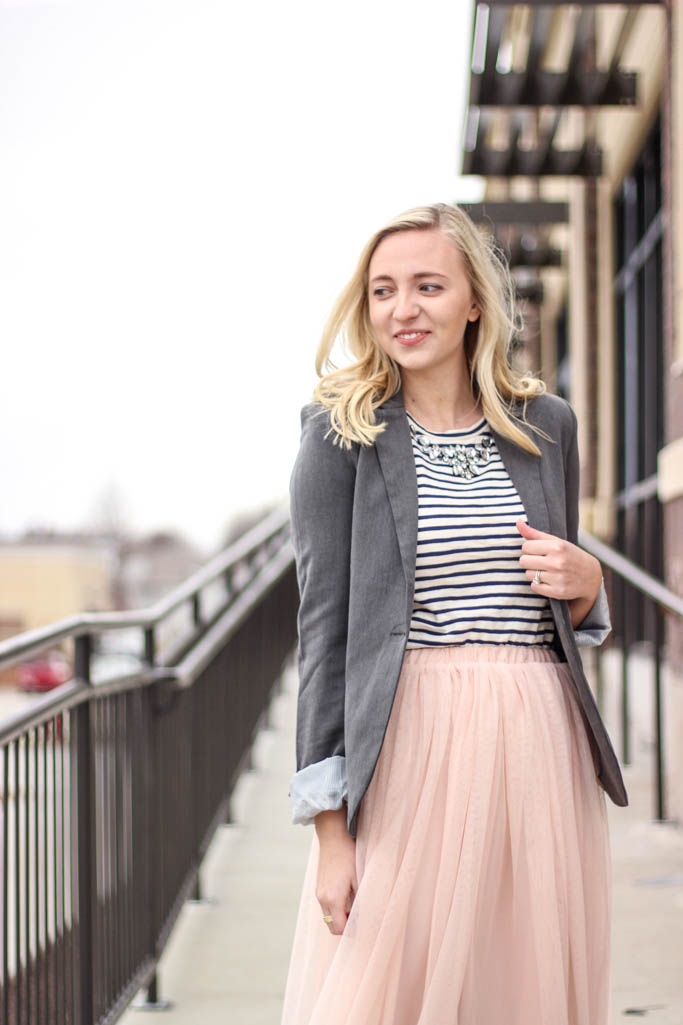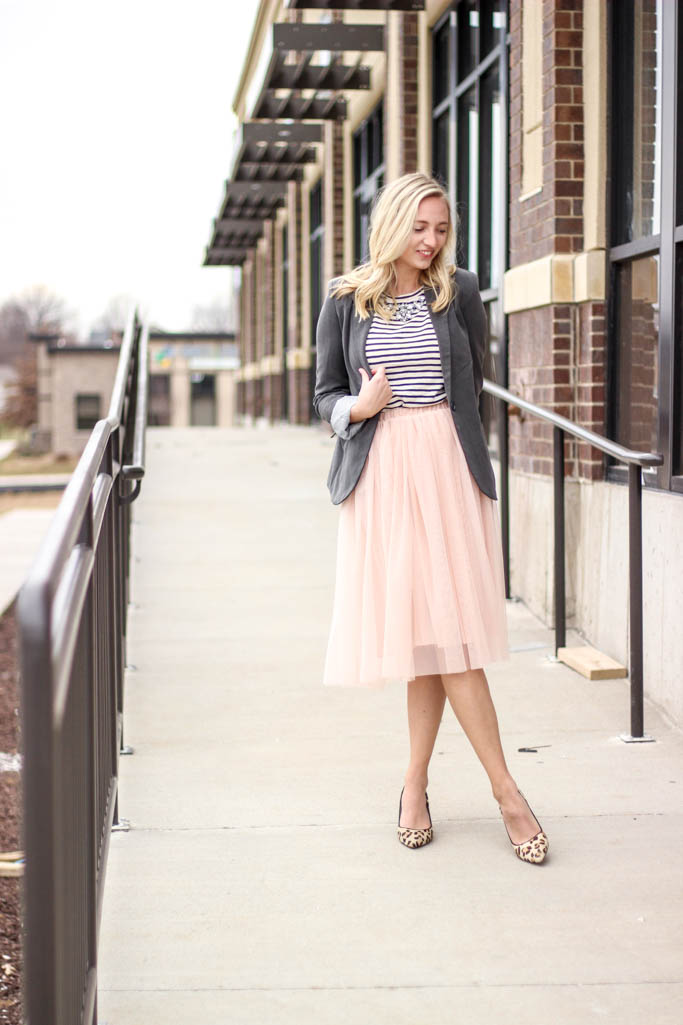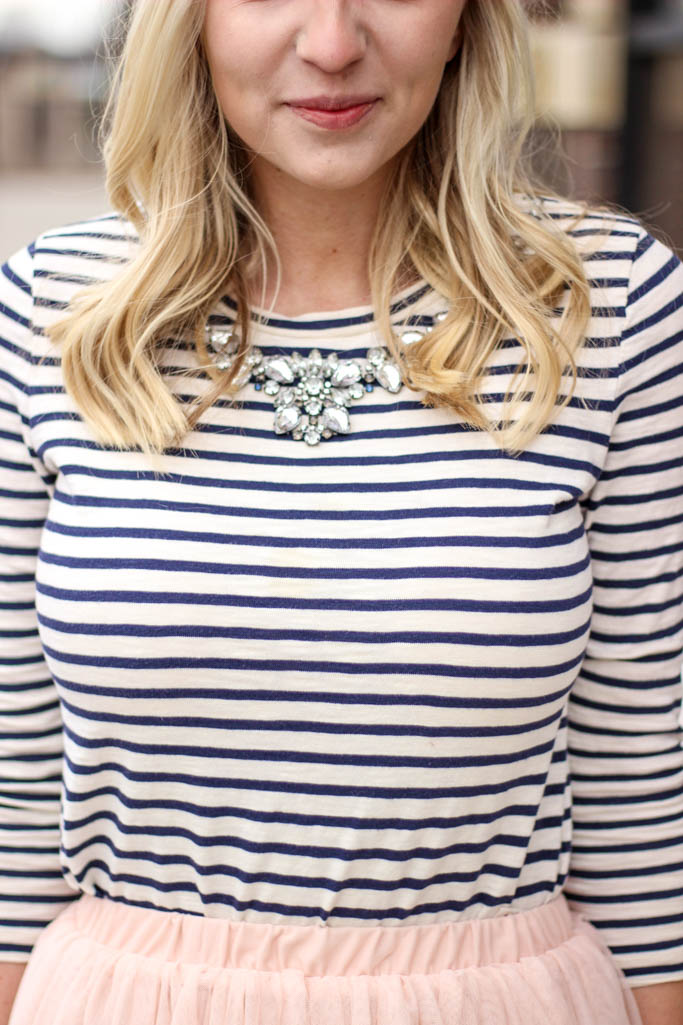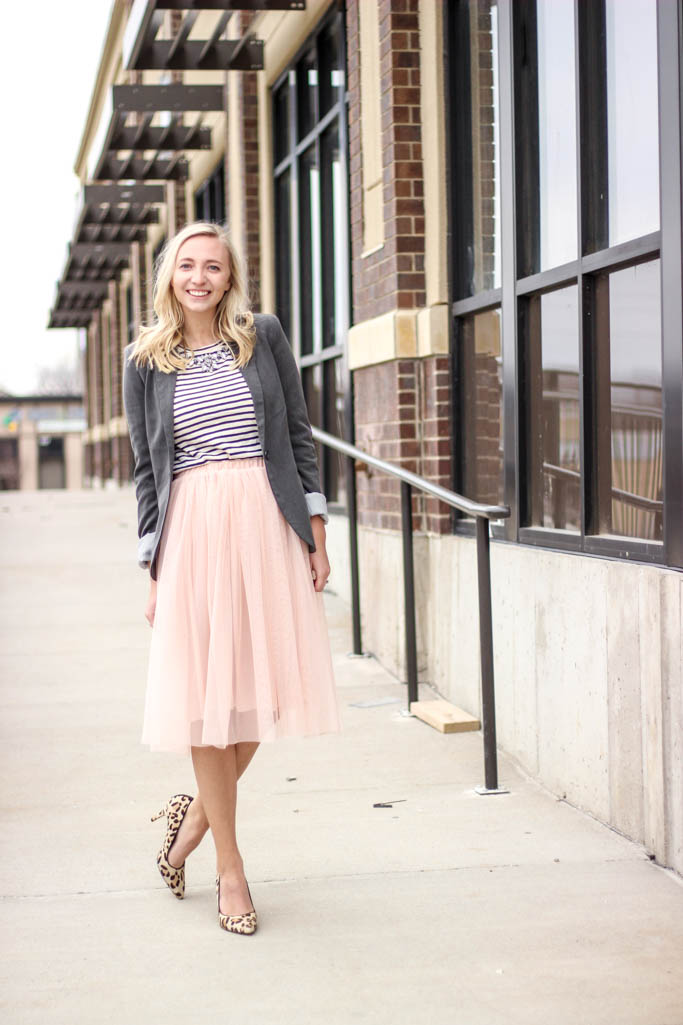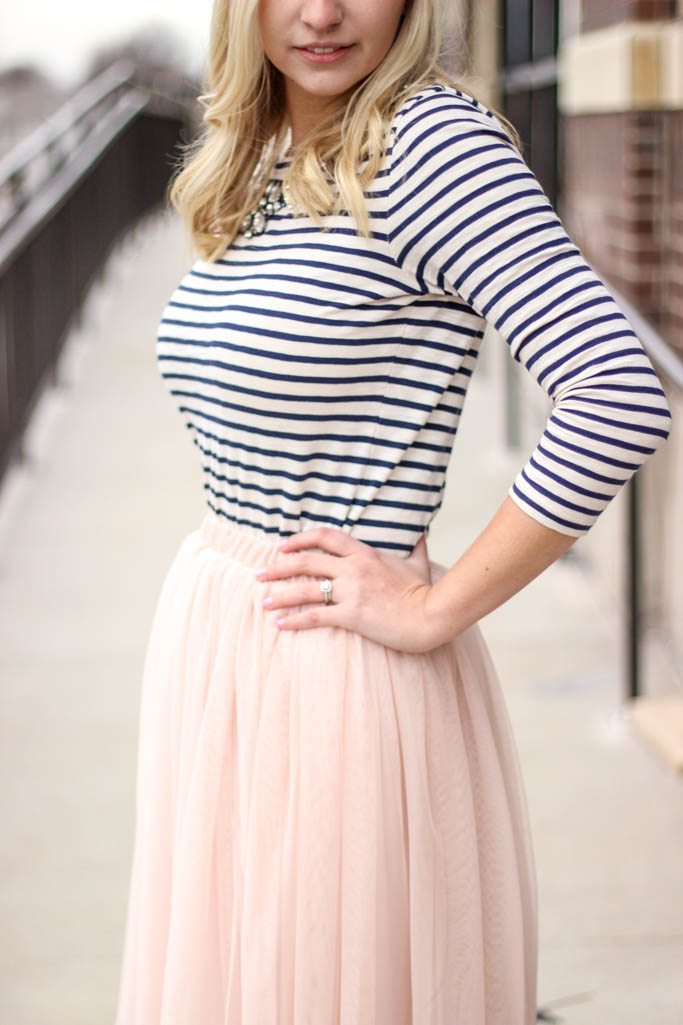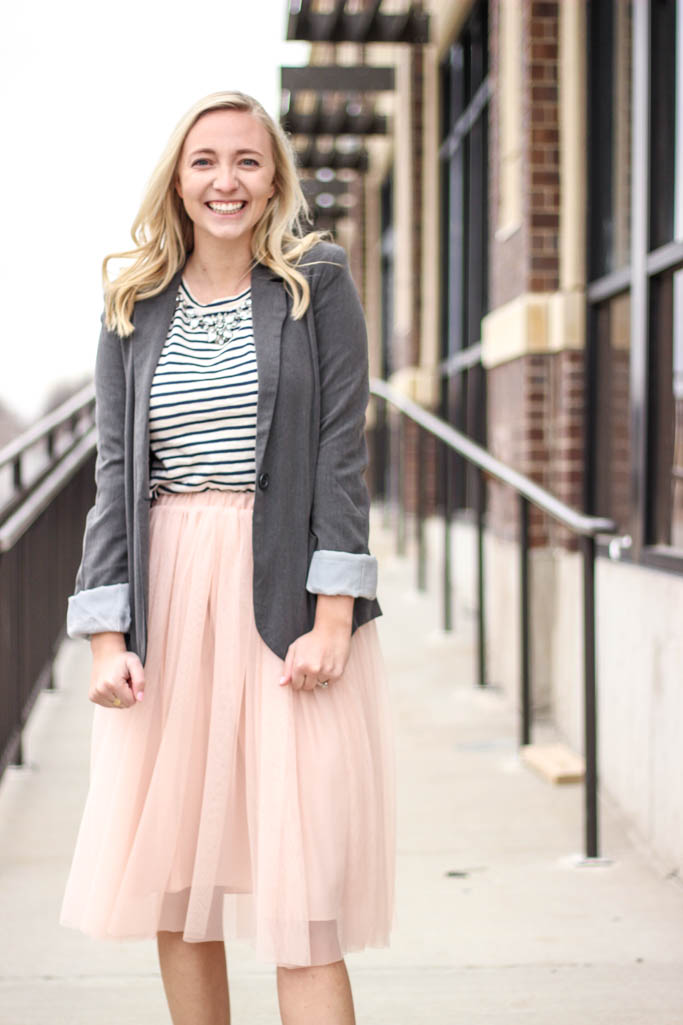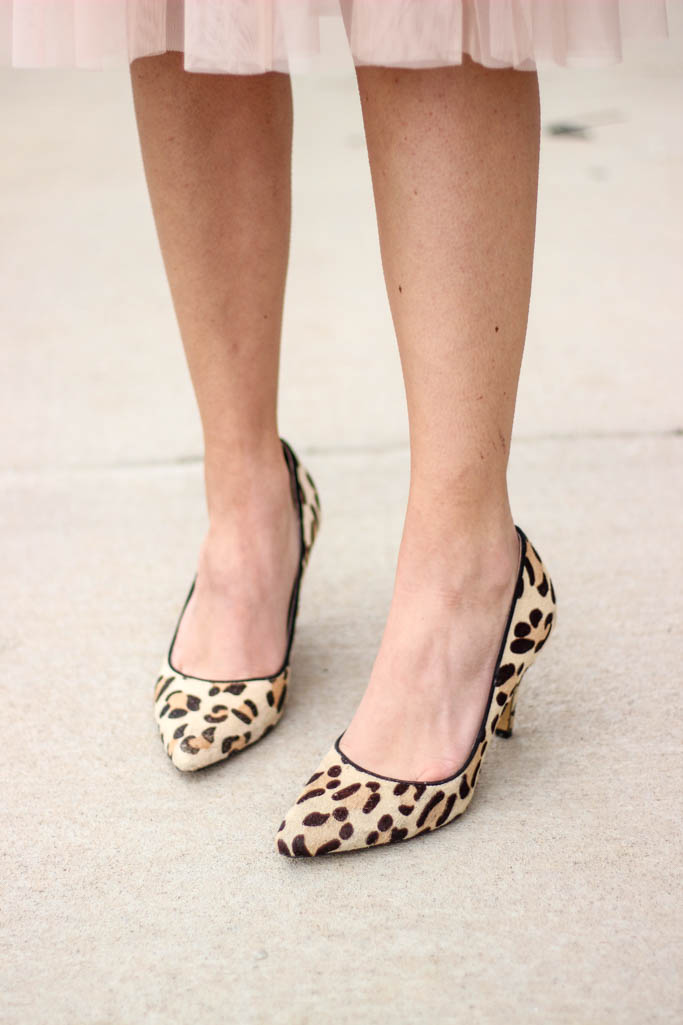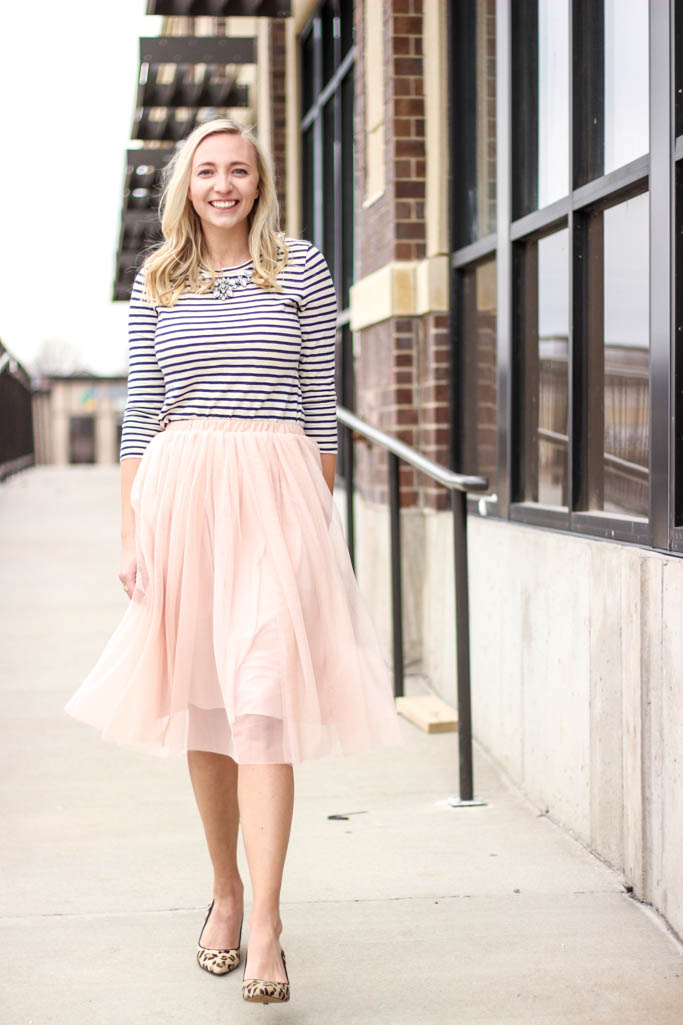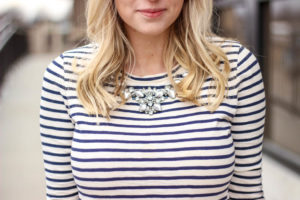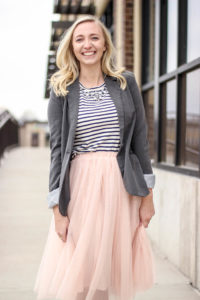 This post just makes me wiggle and scream inside! There is nothing more beautiful than a pink tulle skirt and I loving this one from target! Can you believe it is less than $20?! This may be my favorite blog post yet!
When I found this skirt, I knew I had to have it! Tony just laughed when I picked it up but I knew I would be able to style it in a way that would be cute for lunch with the girls or to work (I know my students would be all about this skirt – boys and girls! :)). I tried to make the rest of the outfit look as classic as possible to tone down the tulle skirt. I added my favorite striped tee which is old from J.Crew (I've linked similar ones below) and a grey blazer. When choosing between leopard and nude heels,  I knew I had to go with the leopard ones (I'm kind of obsessed with patterns lately can you tell?!) Leopard and stripes are my favorite patterns to match & they seriously make any outfit look so chic.
To be honest, yesterday was a very stressful day at work amongst several other things. It was a day I needed to just reset, organize, focus, and re-evaluate my goals. When I took the time to write things out, take a breather, eat a healthy snack, and write in my planner, I felt so much better and am ready for the rest of the week. I know a good outfit sure can change my entire mood too. This tulle skirt would do just the trick! What ways do you refocus after a stressful day?
I wanted to say thank YOU so much for continuing to support my wedding series on the blog. It is being received well and I'm so thankful for conversations that are beginning to form as a result of it. Thanks so much and till next time! XO
PS I just created an official blog Pinterest and I'd love it if you followed along! You can find the link to the profile here.