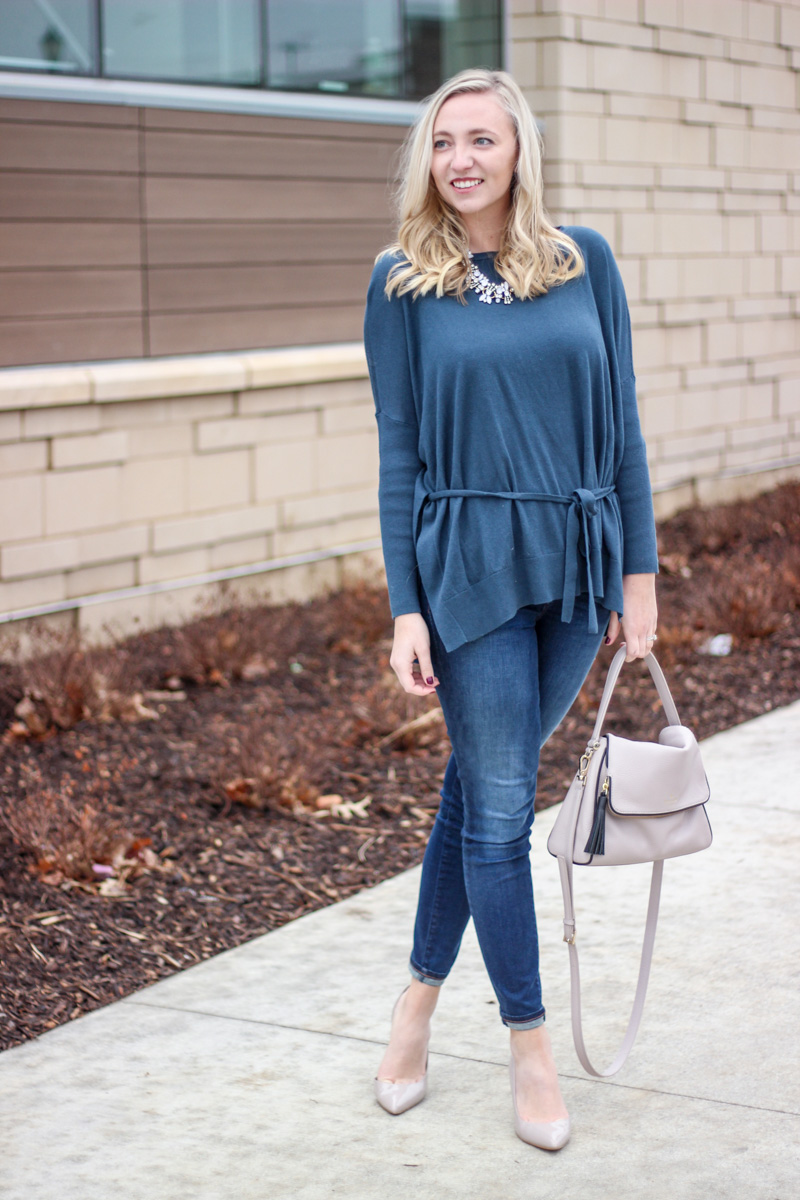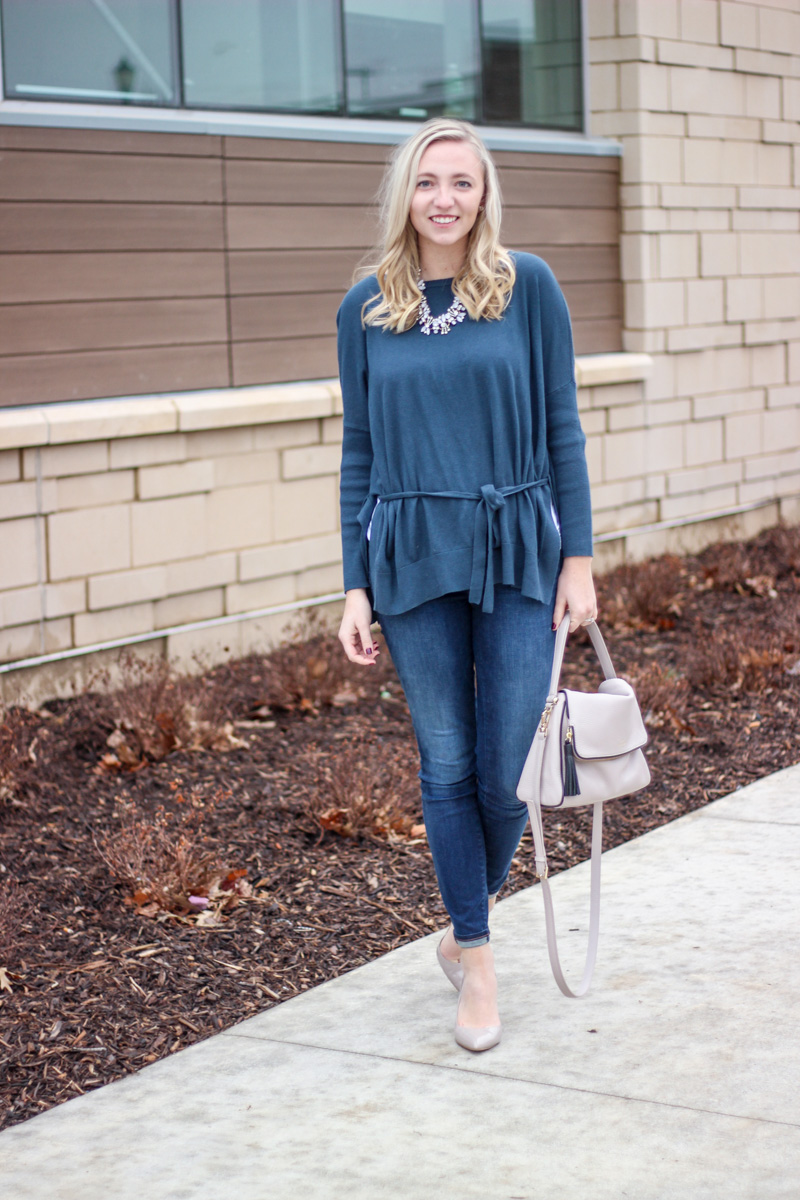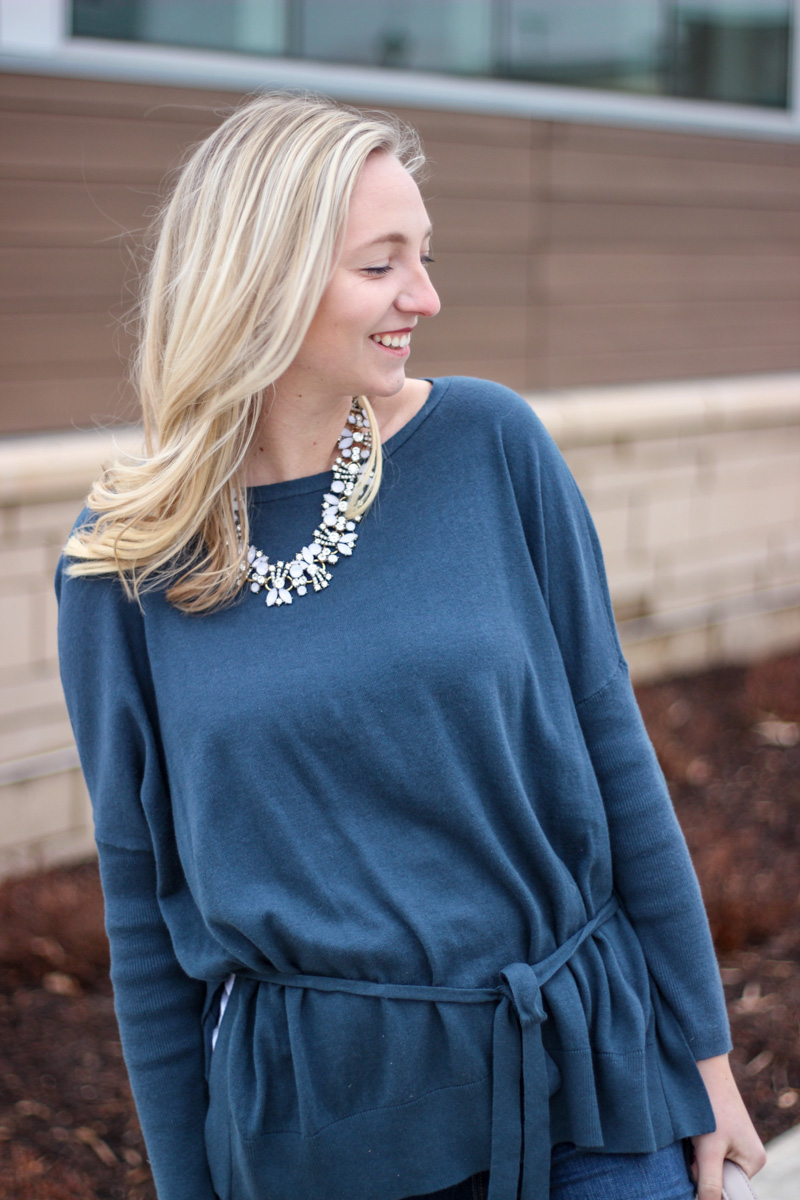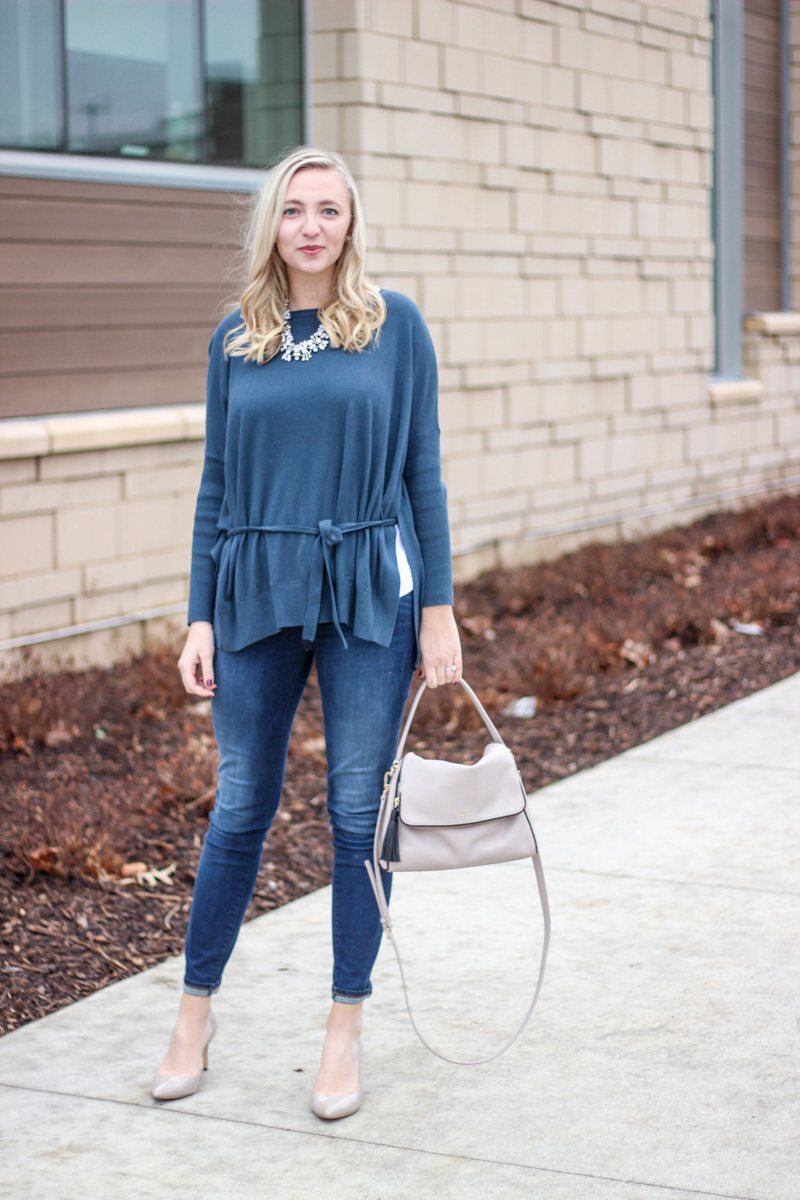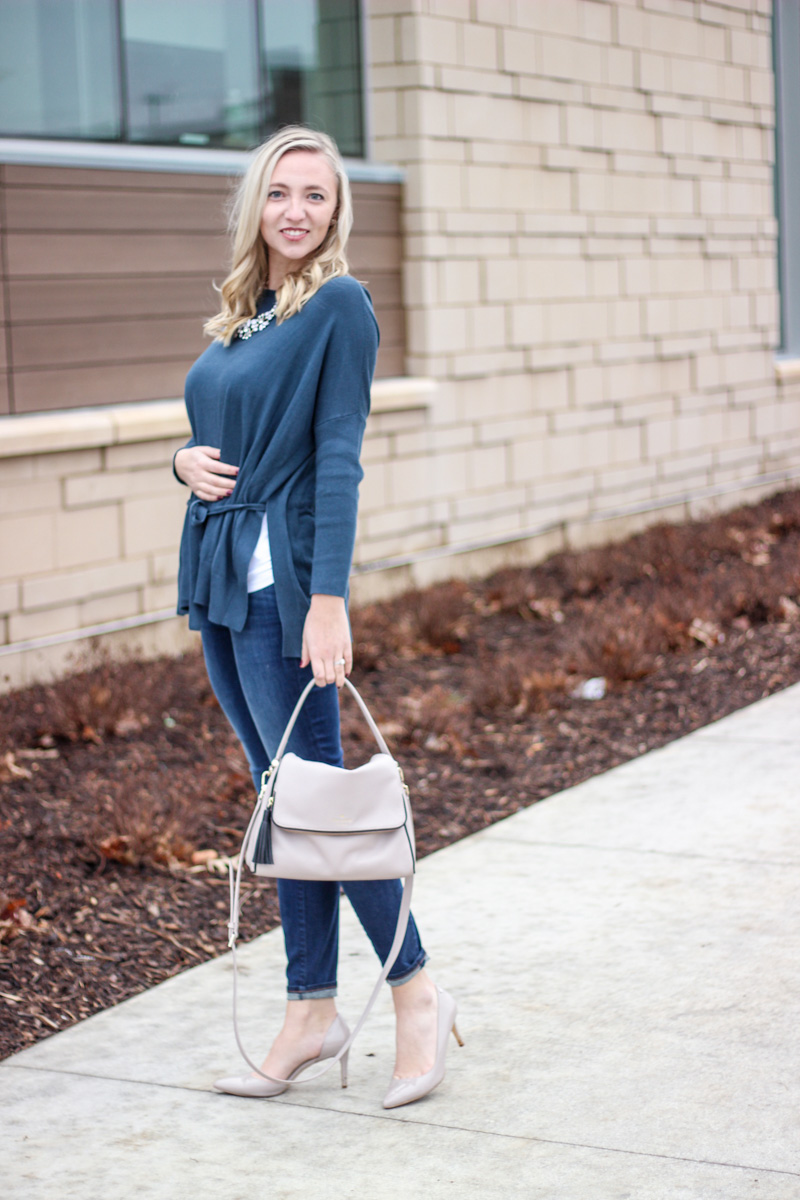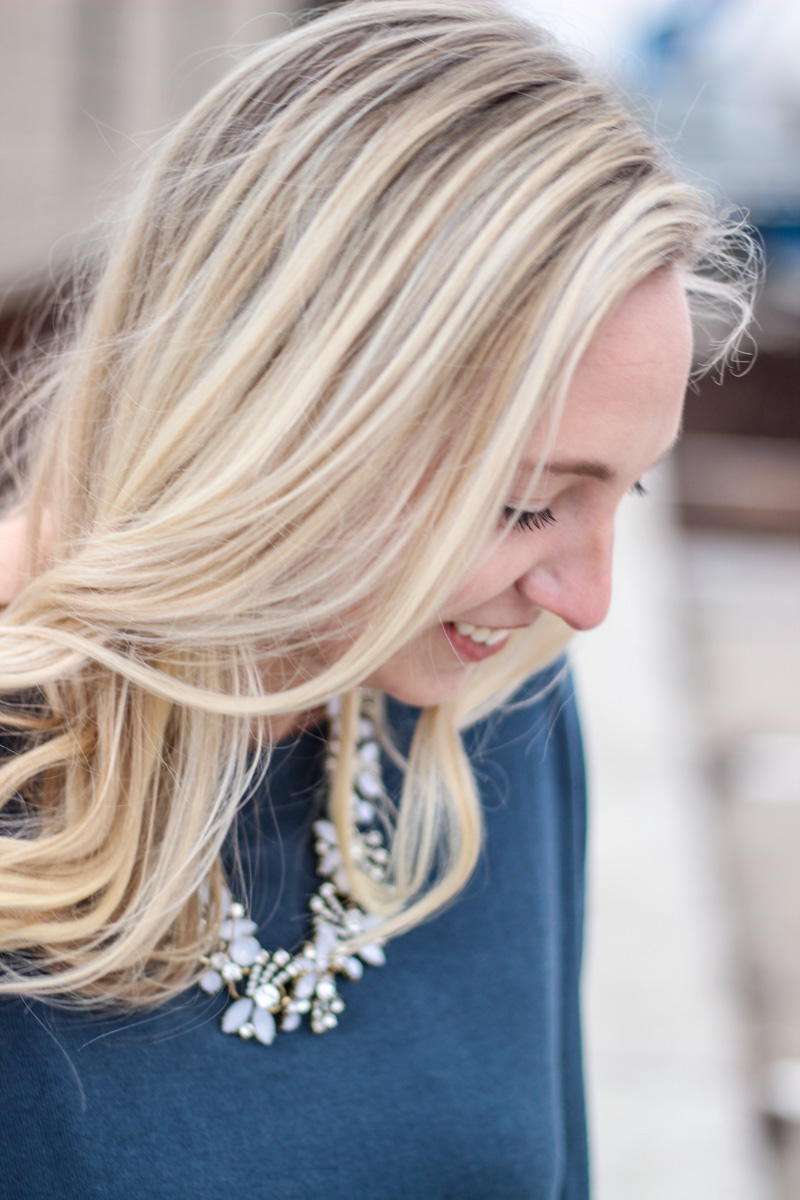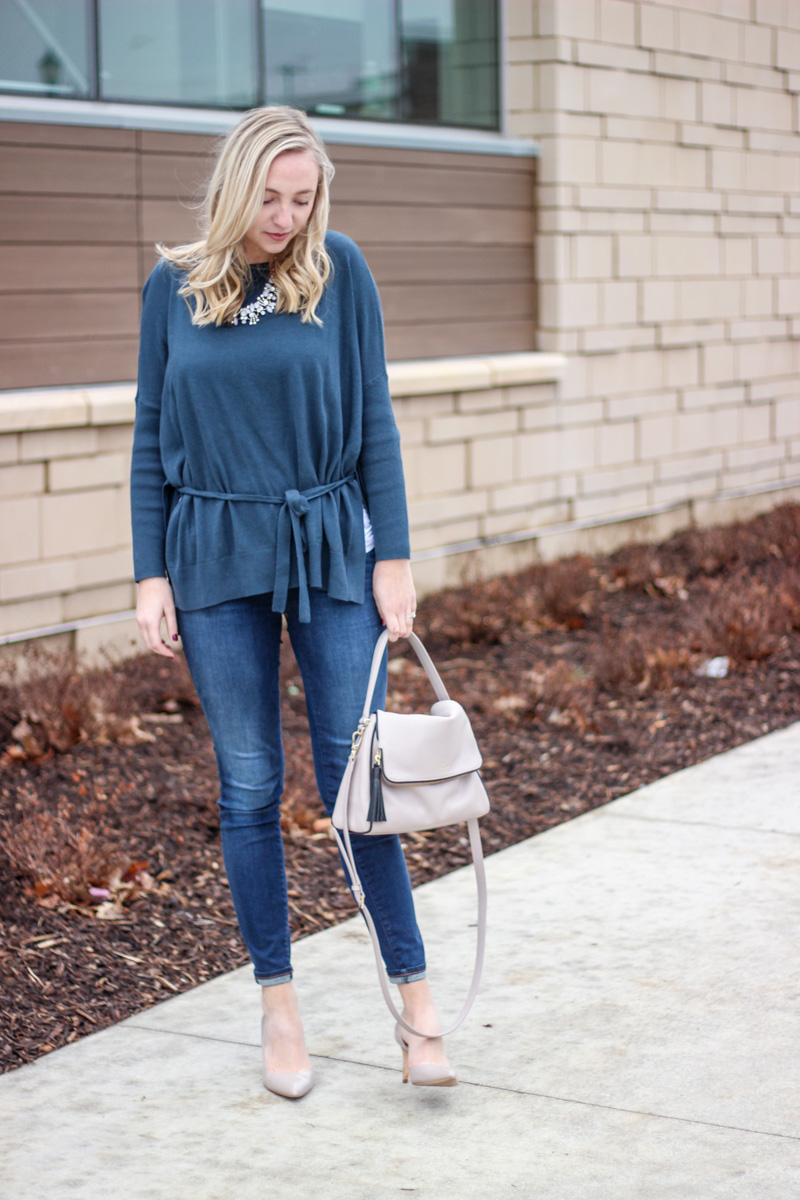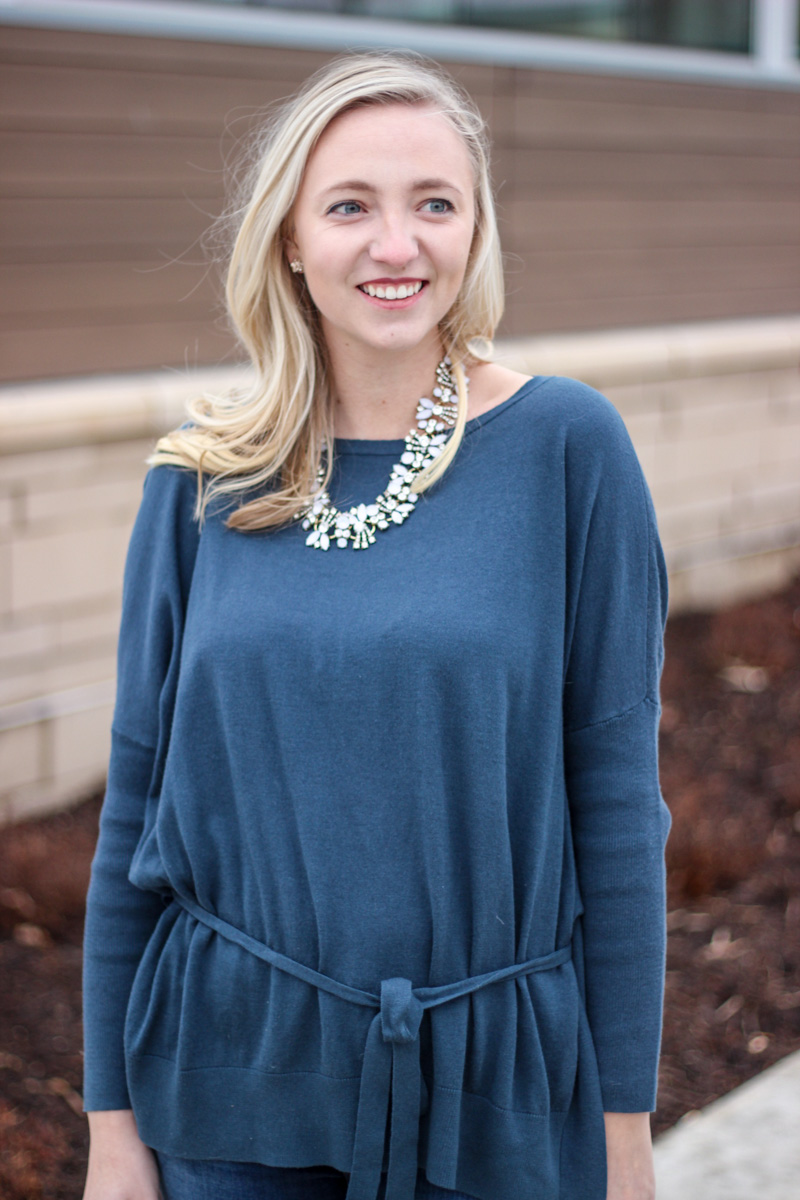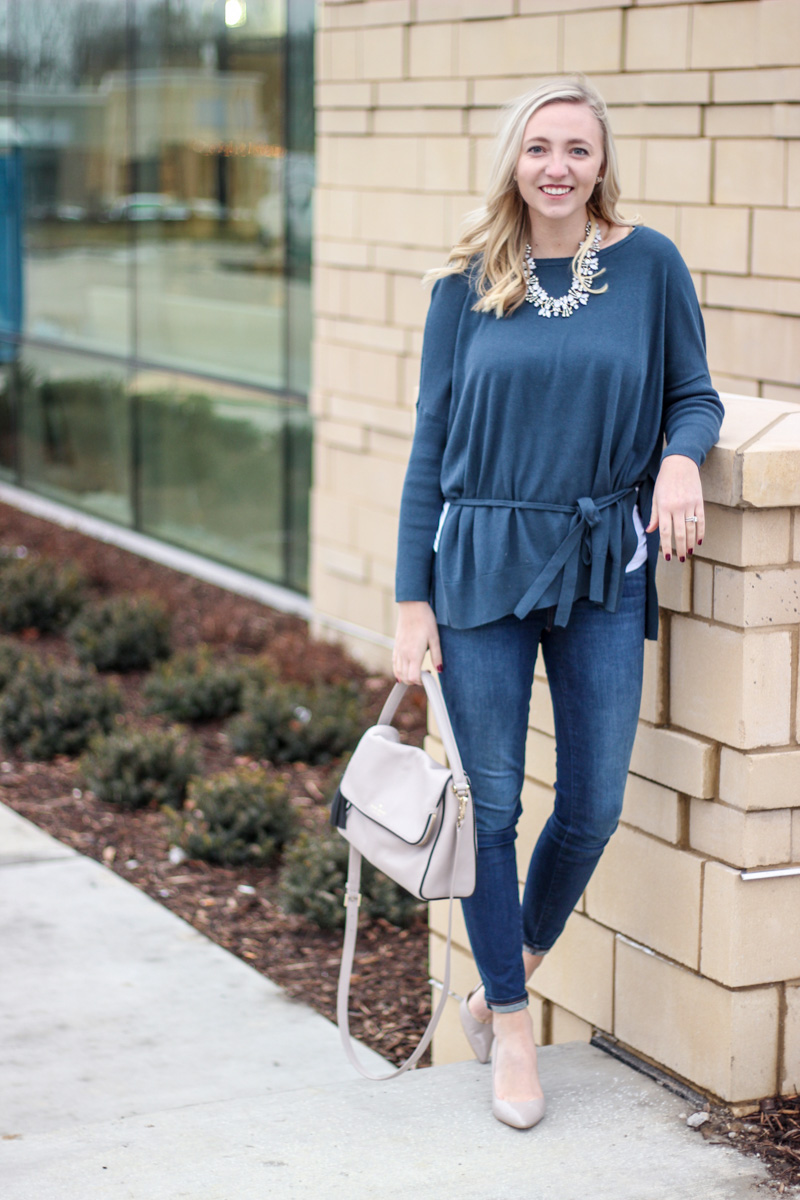 In the beginning of the New Year, Tony and I sat down and came up with plans to how we would specifically save money for some exciting goals we have in the future (you can read more about that here). With that, I have decided to cut down on how much money I spend on clothes waiting for ones I love and are a great deal! When I came across this sweater at Loft, I knew I couldn't pass it up! On the major sale that it was, it was only $14 in stores!
For this look, I paired this sweater with my FAVORITE jeans (they are so flattering) and some basic nude heels. My heels are old from TJMaxx but I have linked similar ones here & here. To top it all off, I added this necklace which added just enough sparkle!
Right now I am struggling through the midwestern long winter slump and am trying to find fun ideas of things to do in the winter over here! I'm hoping to come up with a list of things to do in the next few weeks! If you have any ideas, feel free to shoot them my way! Till then, have a great week & you can shop my look down below!