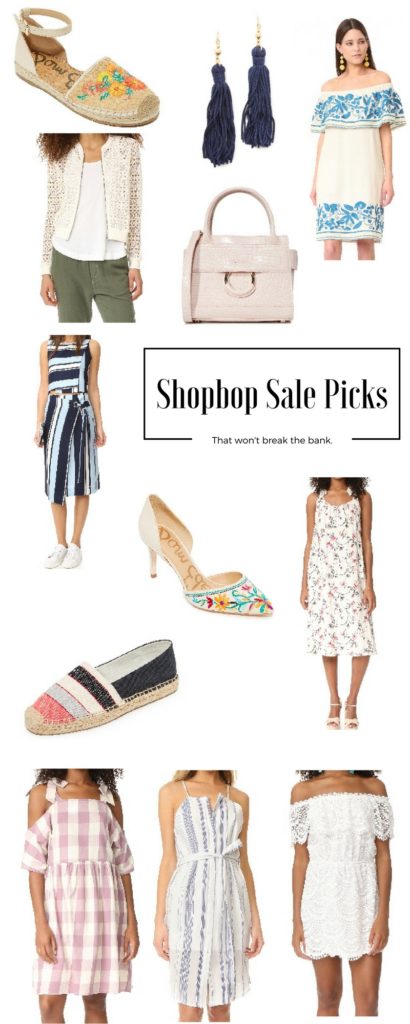 I'm going to share with you a little peak inside my brain about the recent Shopbop Sale.
… "Oh yay Shopbop is having a sale! 20% off for orders under $500 and 25% off for orders over $500 which is an amazing deal! Unfortunately, I'm trying to save money and can't buy half of the things I want to!" NO I won't spend $400 on a dress that not for a special occasion at this point in my life. I thought about it a bit and when I was searching for some fab finds for a reasonable price, I realized you may want to know about them too!
Since you're reading this, you may be a similar person to me and want ALL the details on great looks for less. I have done the work and have linked a few of my favorite things. Maybe I'll treat myself to one or two of them 😉 Feel free to shop around and don't forget the code to get 20-25% off! There are so many great finds and this is a great time to shop since this is their biggest sale of the season! Have fun ladies!
Dresses to die for…
Other fabulous finds…
In my dream closet…
[Are you signed up for my email newsletter? I will update you with great upcoming sales & looks that I love. Don't worry, you won't be bombarded with emails. Nobody got time for that. Check the right side bar to enter your email.]