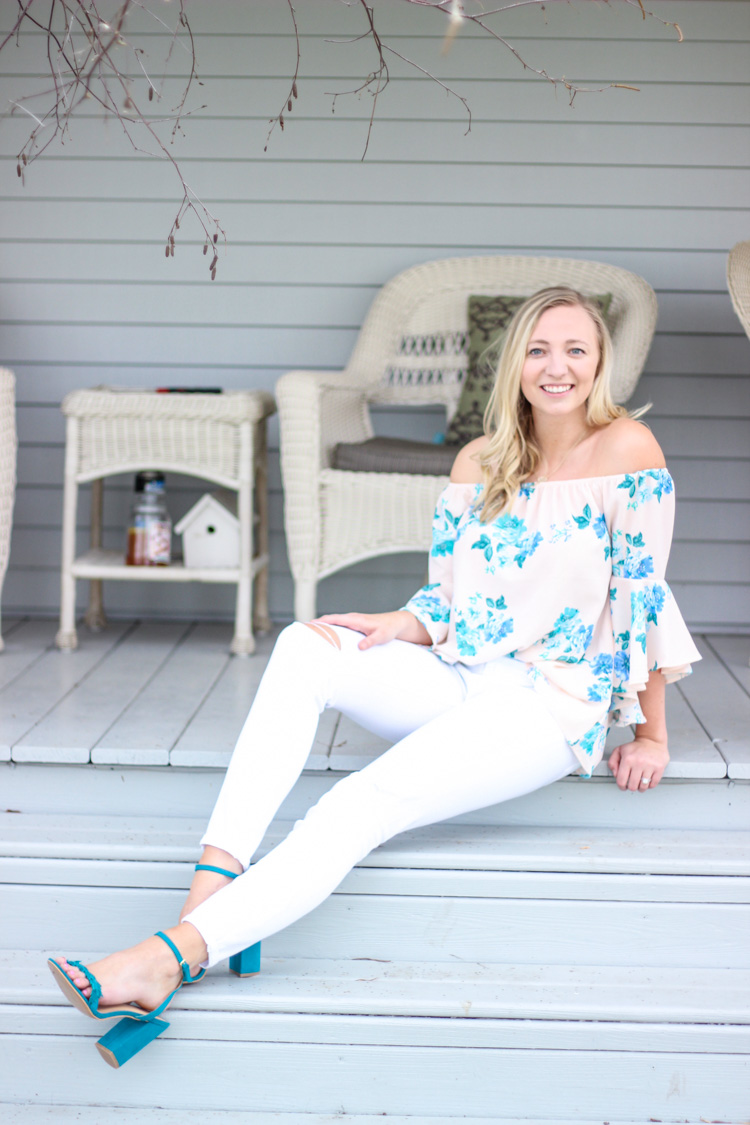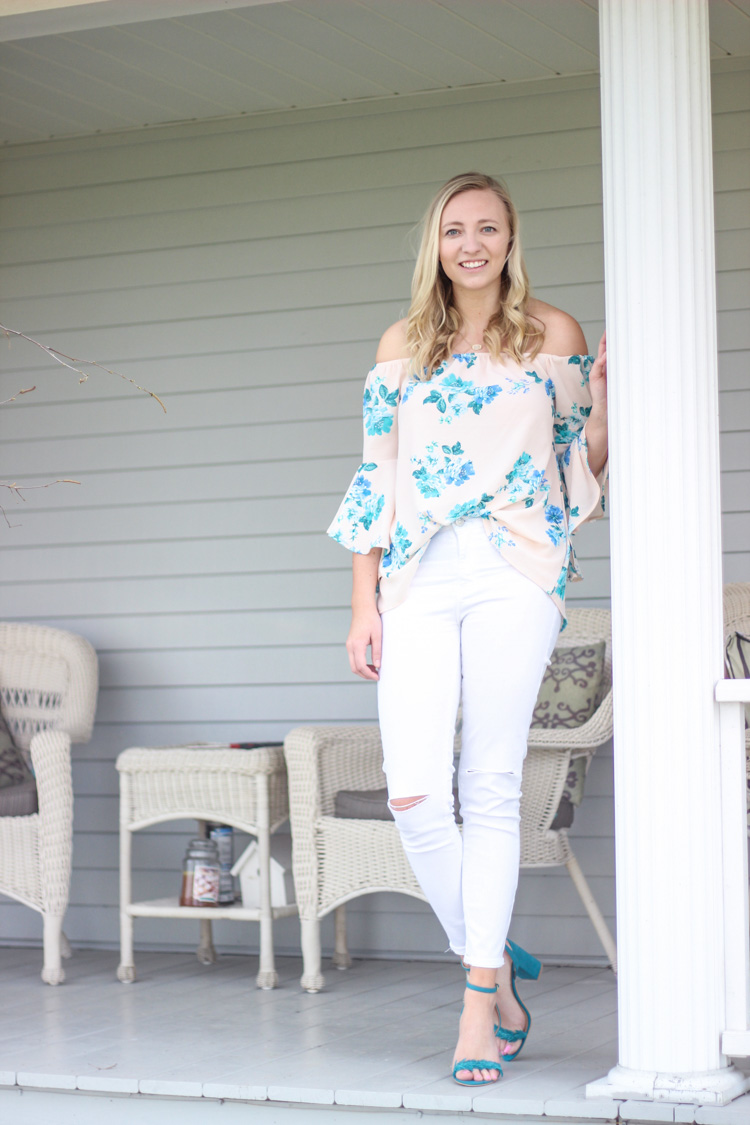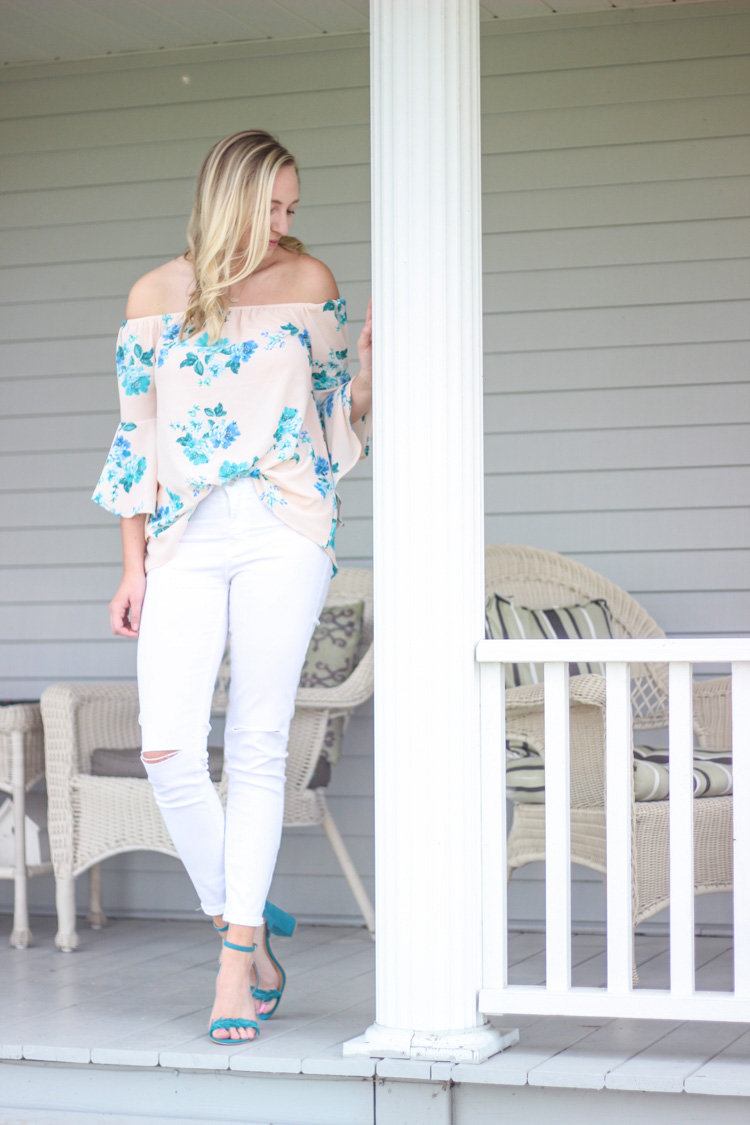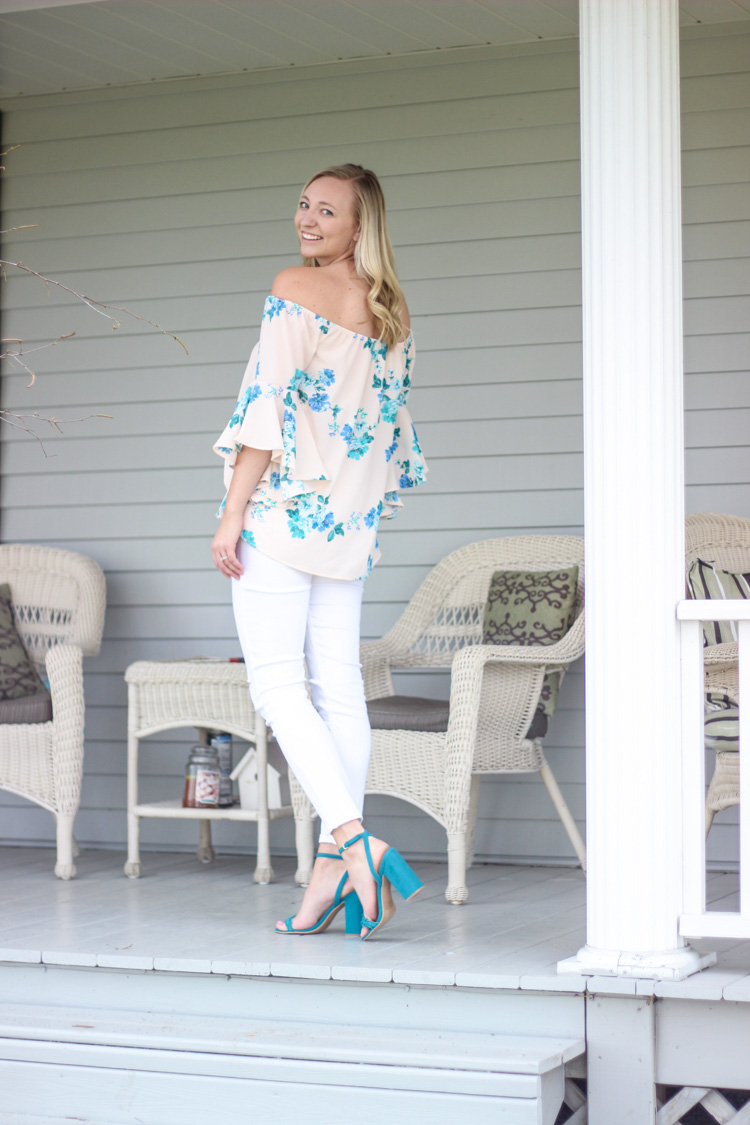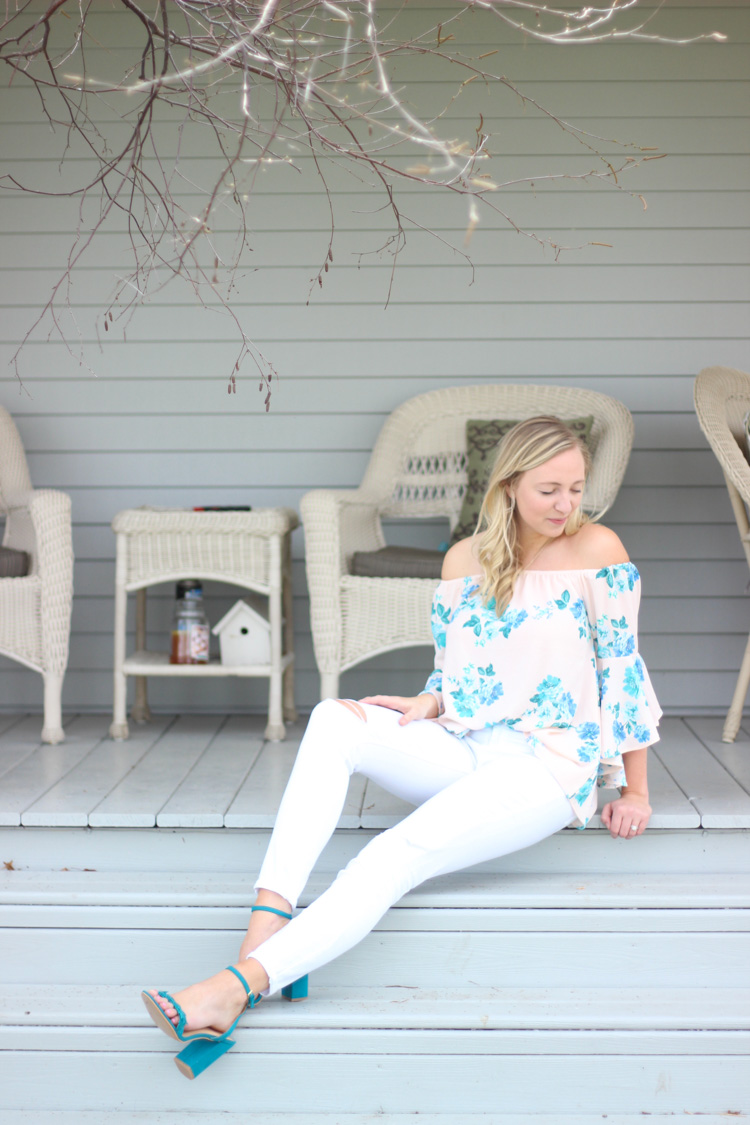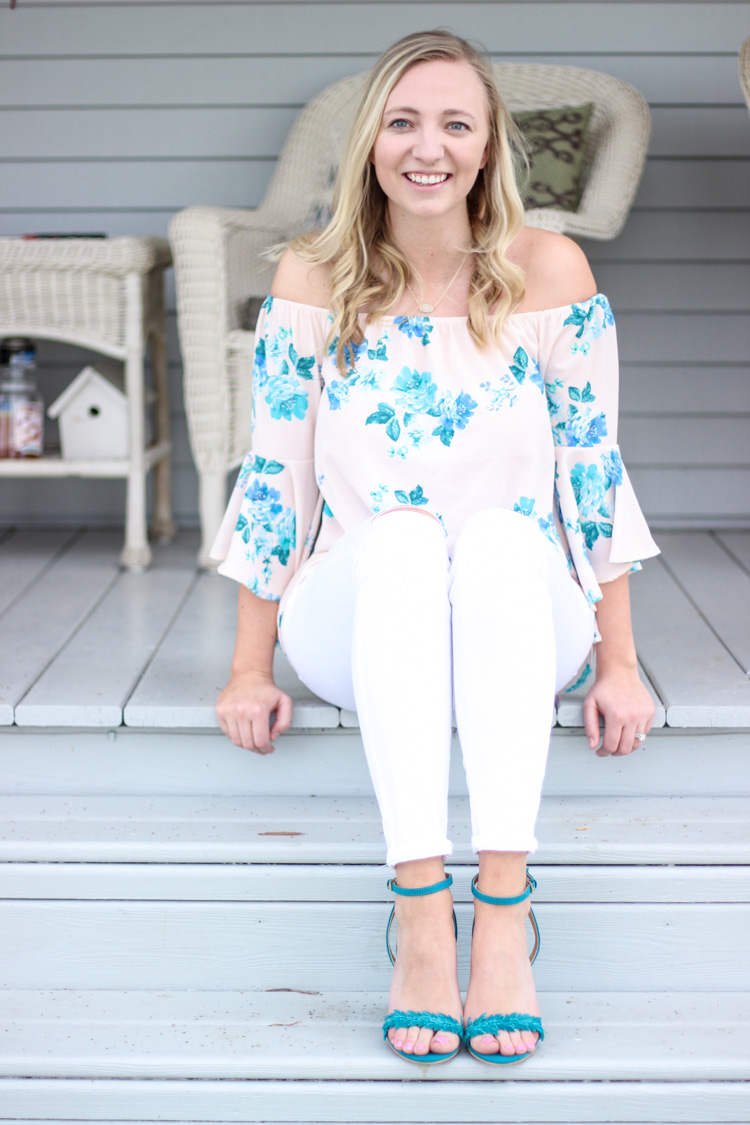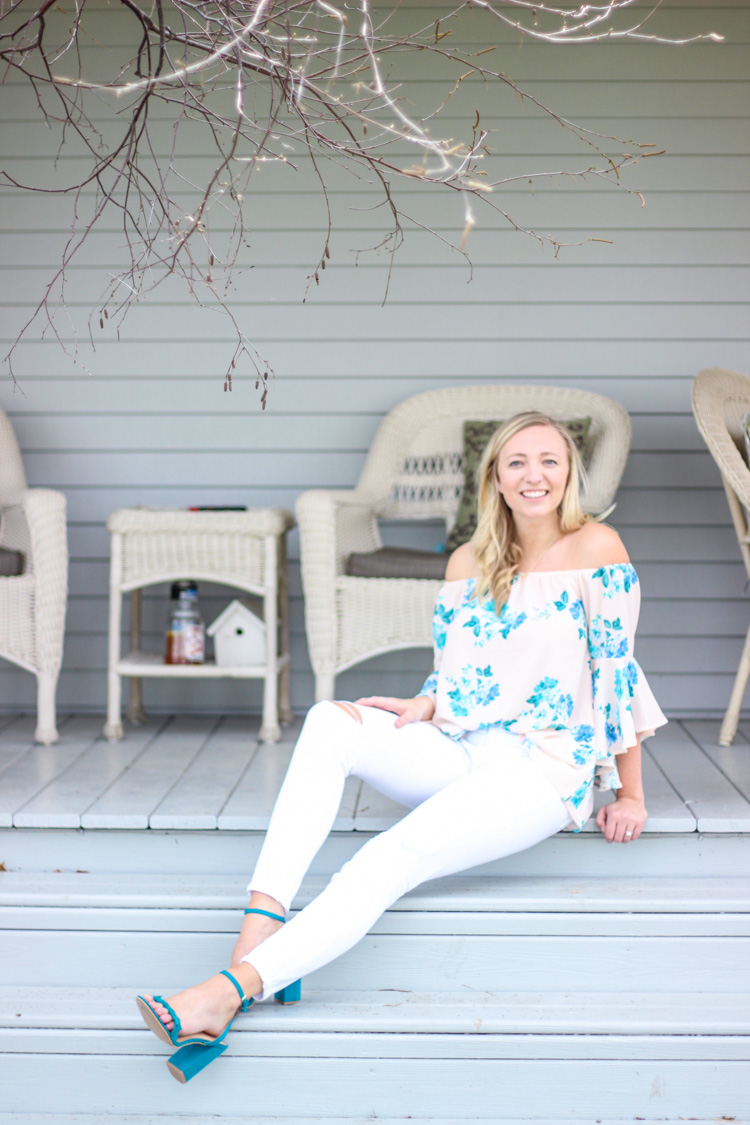 Tony and I went on a long walk yesterday (one of my favorite things to do) and I couldn't shut up about how beautiful it was outside. Tony always says that we need to live in a place with all seasons so that we appreciate the warmth but I've gotta say if I lived in Cali on the beach, I would still appreciate EVERY single day. There is nothing that gets me out of my winter slump like a little bit of sunshine, the appearance the flowers, and the ability to be outside. I thrive off of sunshine & it can seriously make me feel like a different person.
Along with warmer weather comes the ability to wear beautiful patterns, bright colors, and show a little skin! When I saw this top (no longer available) from Vici Collection, I knew I had to have it. I thought it was WAY too gorgeous to pass up. I knew exactly what shoe I would pair with it too! In the fall I purchased these heels from an awesome Banana Republic sale. The shade of blue perfectly matches the top and has a fun texture near the toes. To keep the look crisp, I paired white jeans with that had a little bit of distressing to make it a casual look.
I love spring because it provides an opportunity to hit the "refresh" button in life and to reset things. In the last few years, I have been thrown into adulthood through many difficult trials my various family members and friends have gone through. You may even be one of them (cough cough fam). Although life may test your strength, patience, and will, there are a million opportunities a day to reset and keep chugging along. So that's the main message behind todays blog post. Know that there is always someone who cares, that you can get through anything, and that you have the strength to keep chugging along.
XO Meag