You know how important first impressions are right? Well why don't we think about our front porch in the same way? At our old apartment, I loved having the opportunity to dress up the front our home but didn't have a lot of room to do so. In our new house, I knew I'd have to go shopping for some fall decor that I was excited about.
If you read my Fall Tablescape blog post, then you know that I (like my house) went for a neutral fall look using mostly white, cream, tan, and various shades of green. It worked well with our existing decor and it just beautifully presented itself in the Homegoods by our house.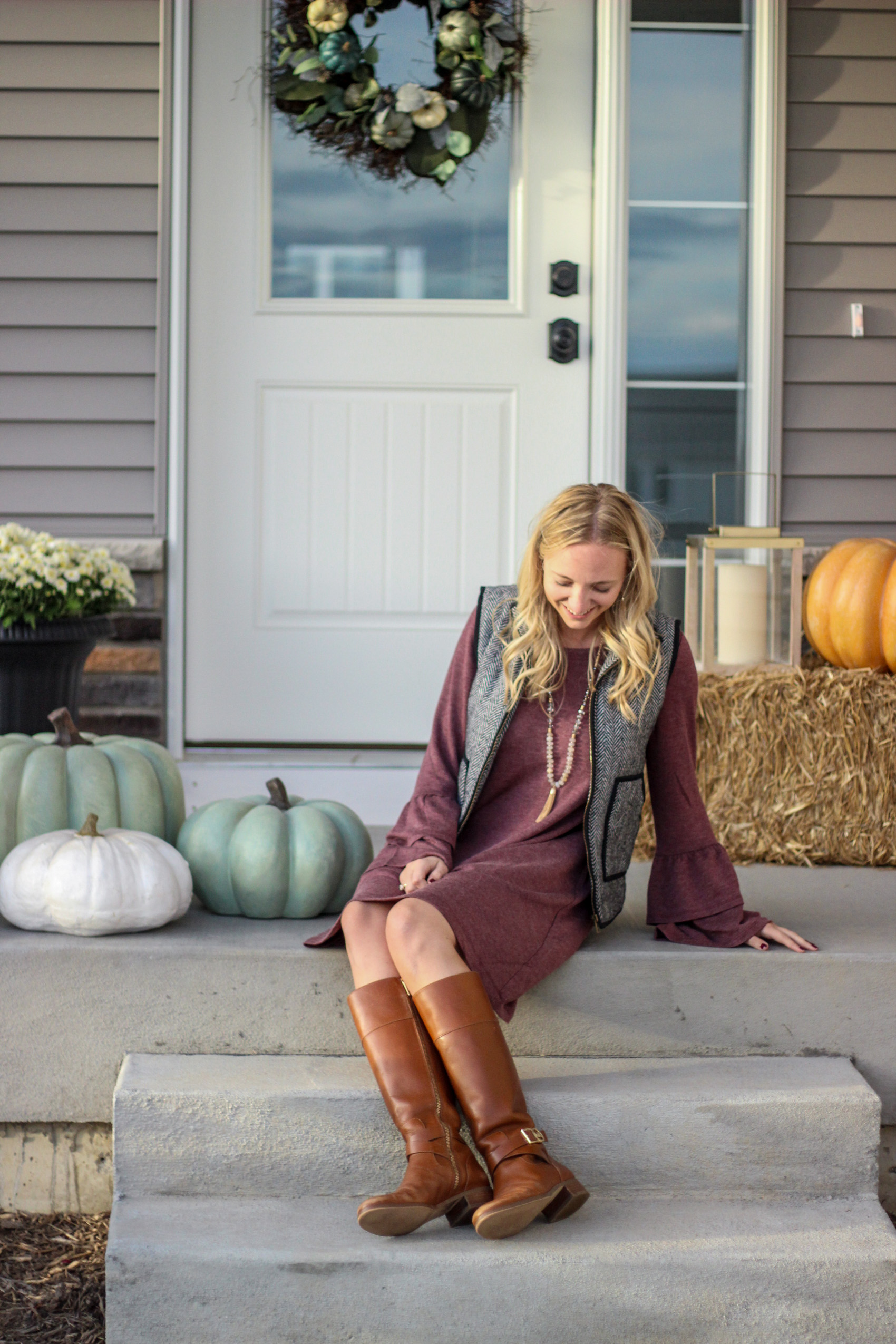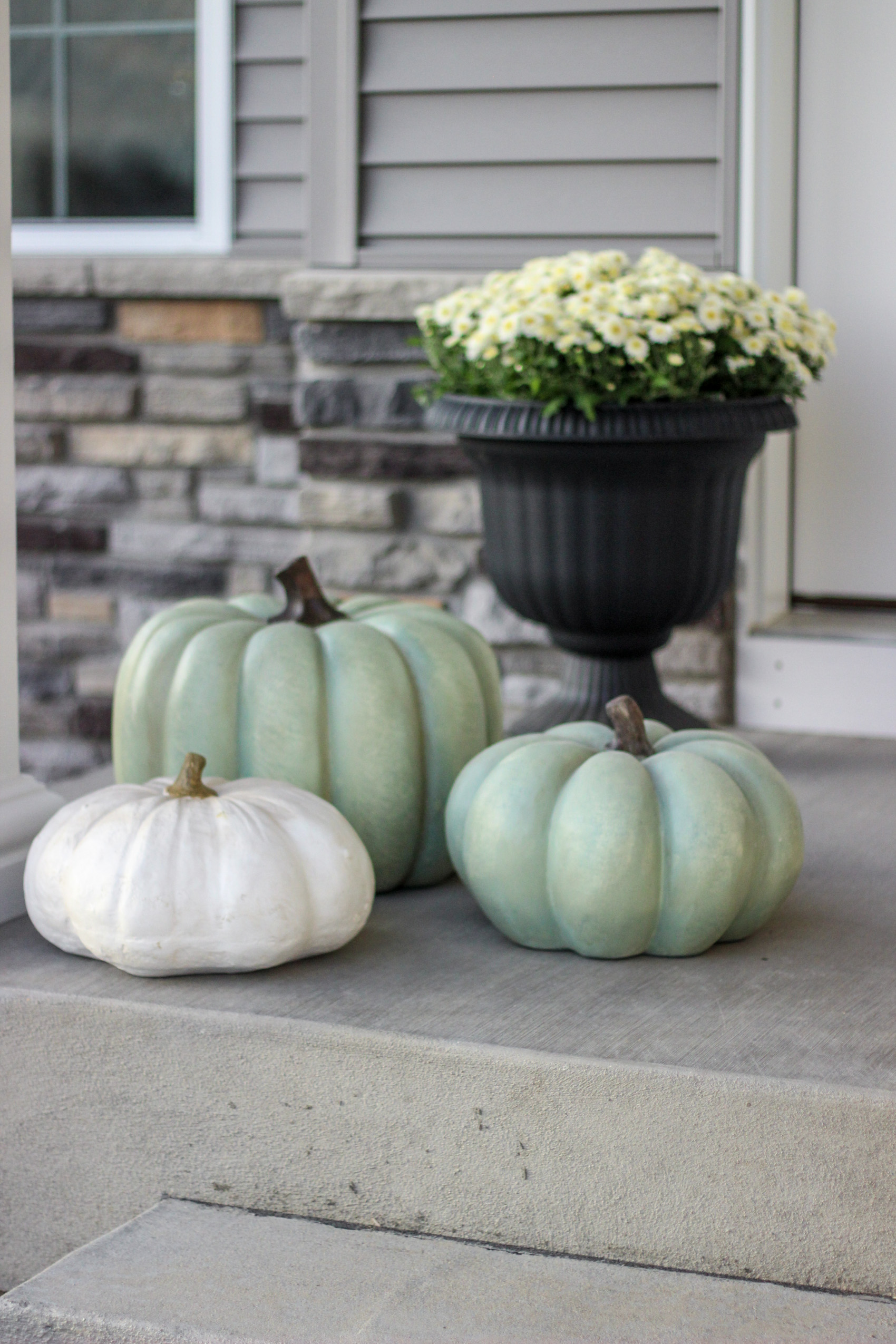 The first place to start should be the wreath. It sets the tone with colors and textures. I loved this one (similar) because I was able to find a matching garland that fit perfectly on my mantel. In my opinion, go big (or even medium) or go home. There is nothing more horrible than a small wreath. The oversized look is in so go for it!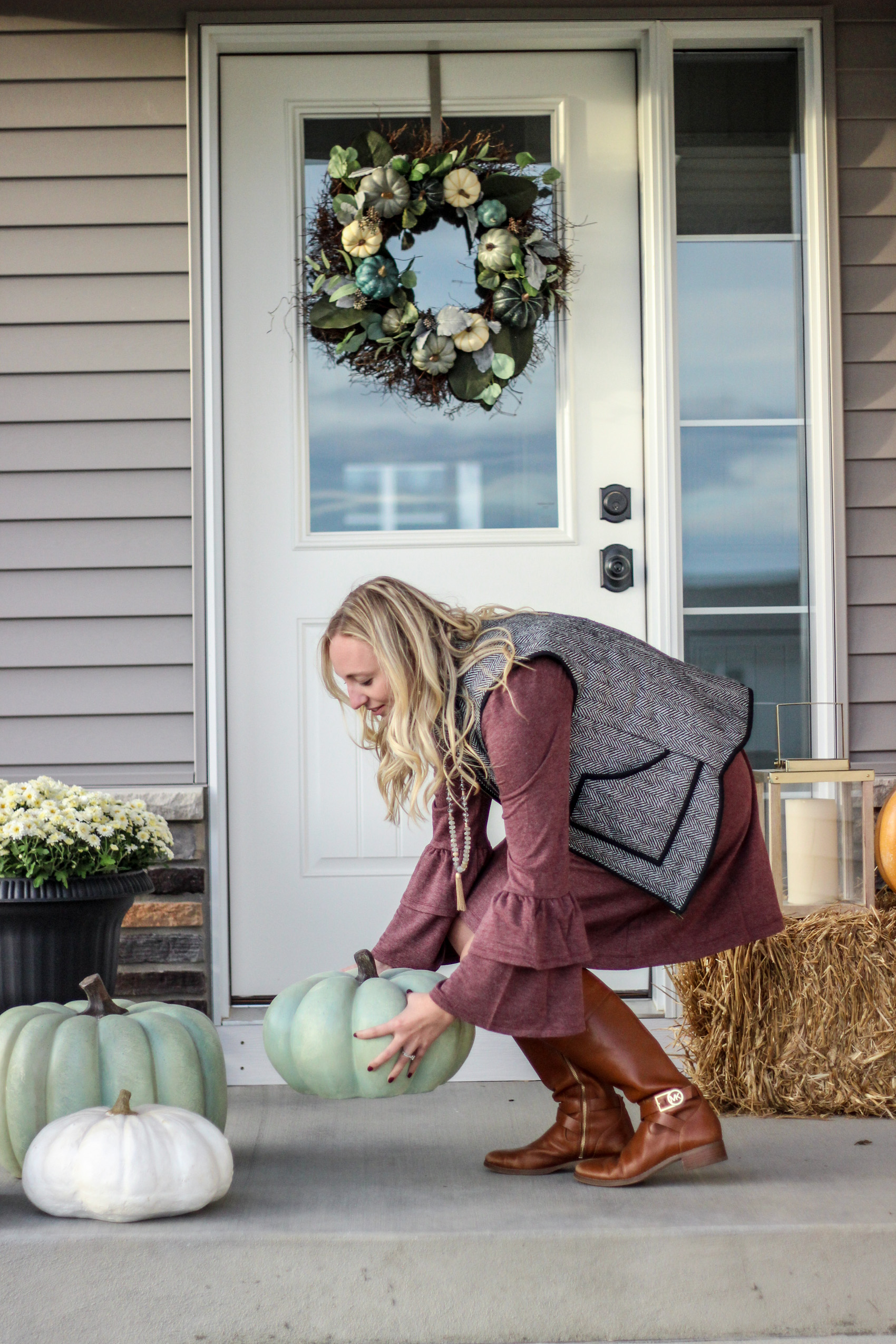 I wanted to create some height for my other pumpkins and lantern, so Tony and I headed to Lowe's to get a hay bail for about $5! It created a natural fall look while creating different levels on our porch. You can find the lantern here but the orange pumpkin is from Michaels. All the pumpkins are fake because I want to use them for many years to come!
One of the best things about decorating for a holiday or new season is that it can become a family event. I love going into town to find new goodies & setting everything up with Tony & our little kitty!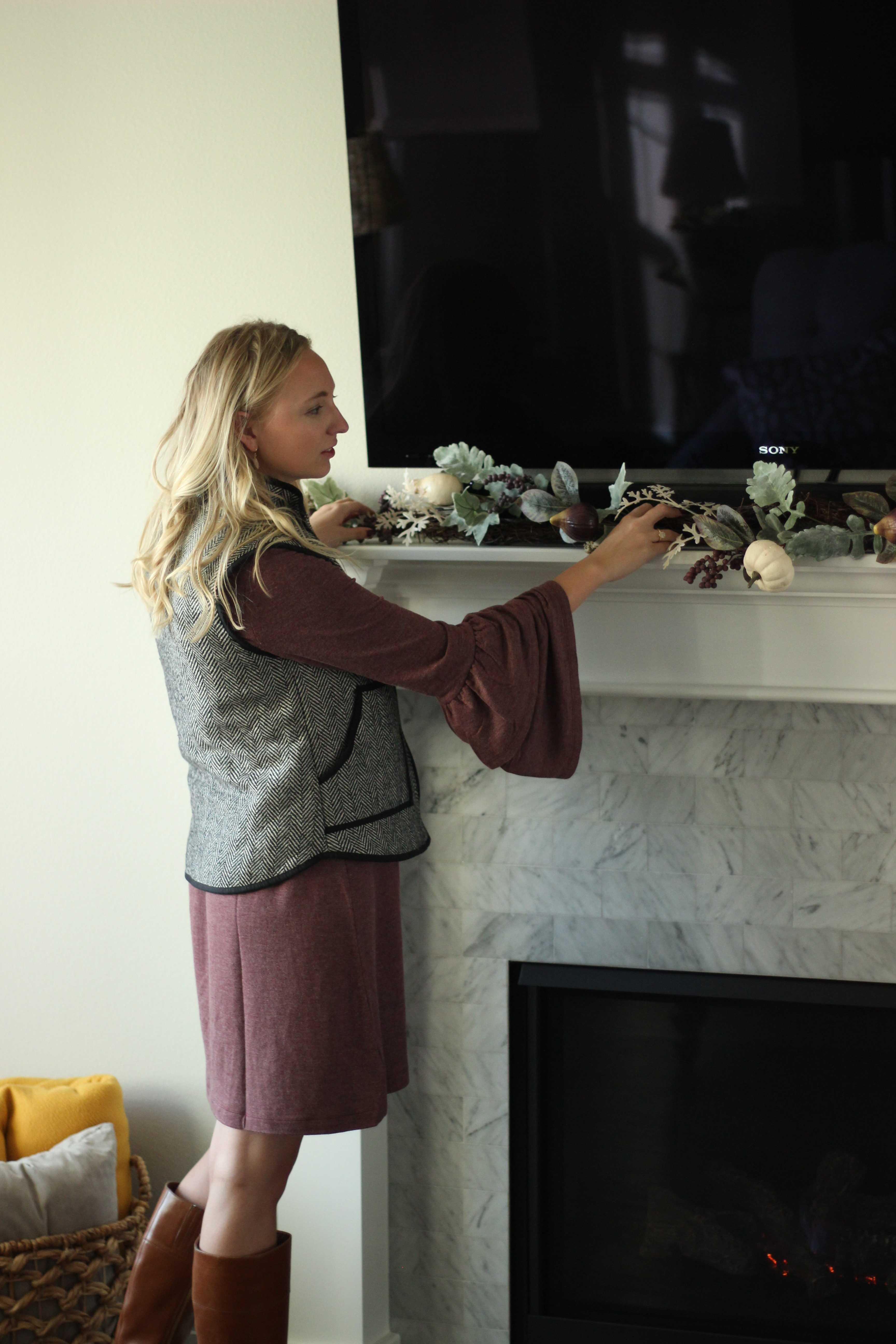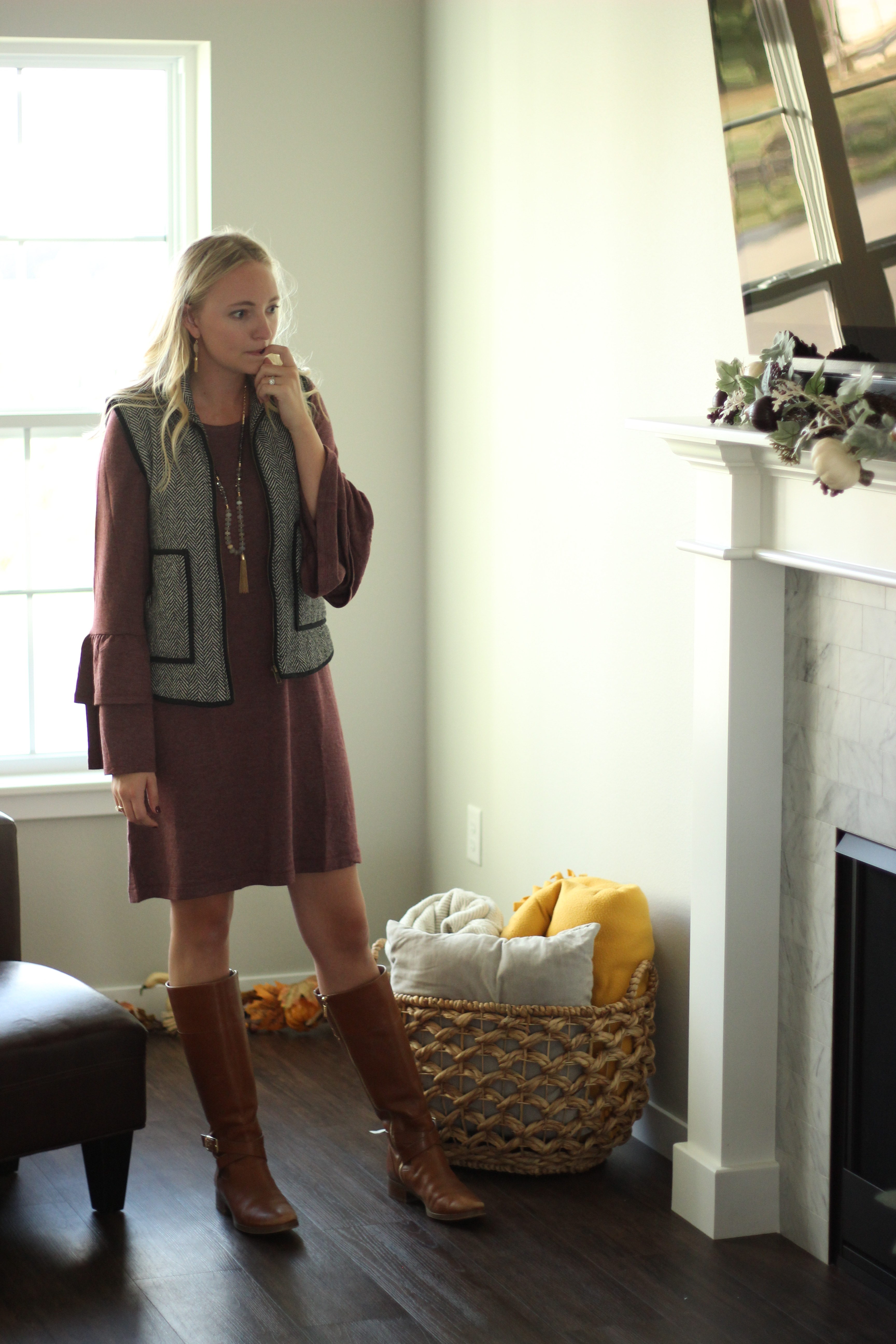 My best design tip? Try try try. I probably move things 5-10 times and take photos or step back so I can see what it looks like. Mix things up by doing the opposite of even and matchy! Stick with pairs of odd numbers (my momma taught me that) and add levels to create height for visual interest. You can do it — have fun with it!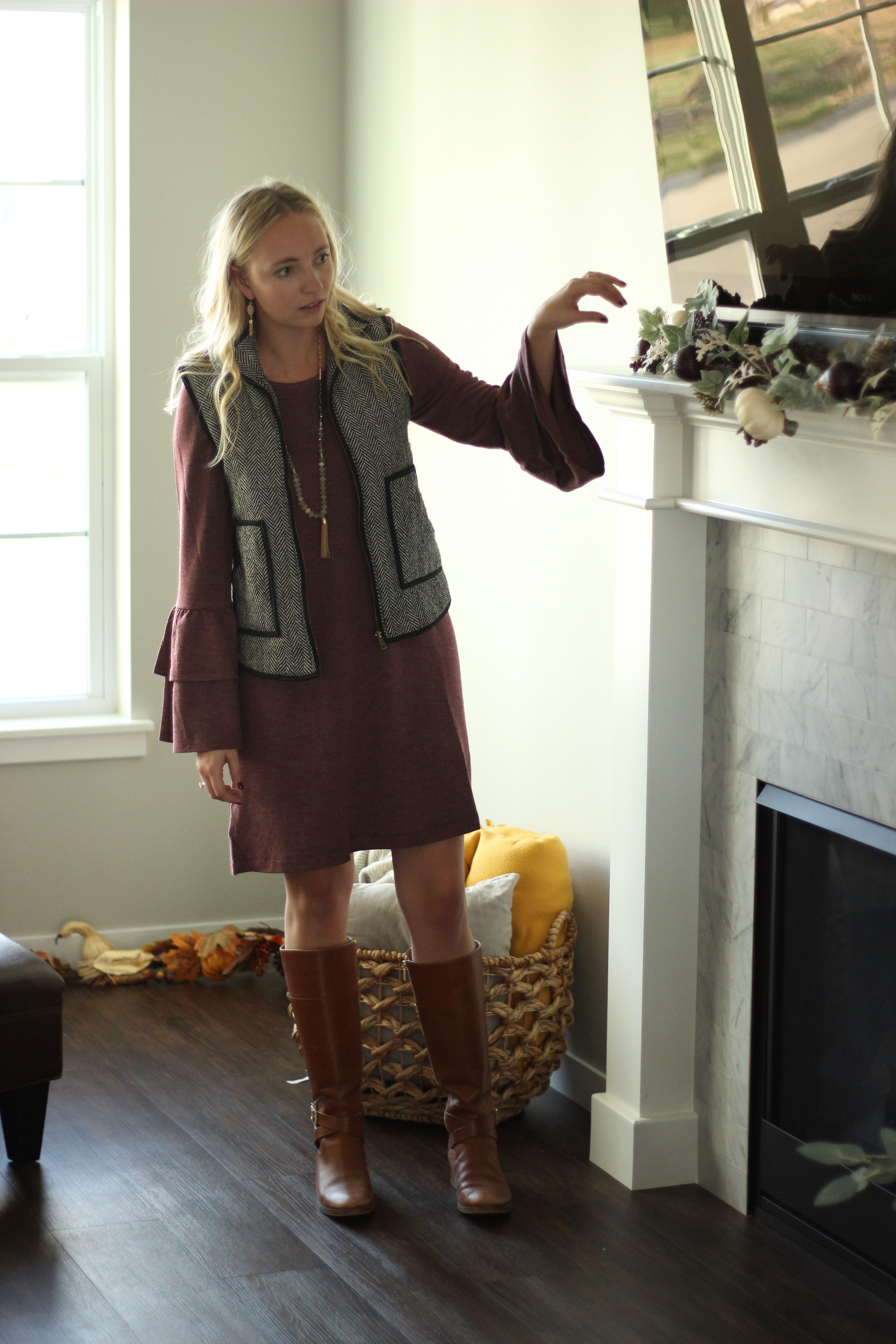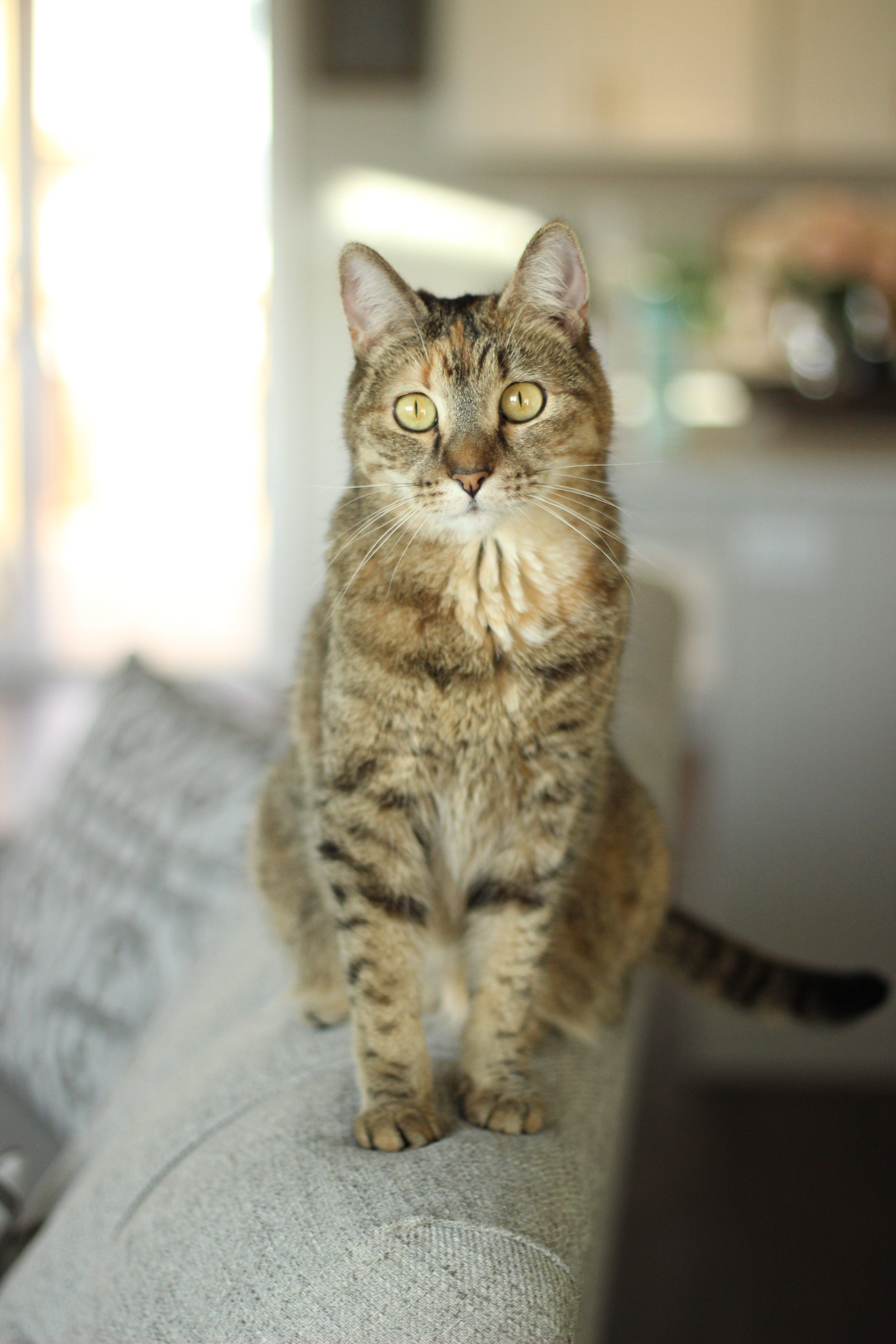 Have fun decorating!