Years ago, when Tony and I had our first kitchen together, I would bake all the time. Its honestly one of my goals to get back into baking. I loved making fun cupcakes and pies for co-workers and it was a stress reliever for me. Life gets busy (and I really don't need extra sweets around the house) but sometimes sweet treats are just the message you're trying to send. I made these a few Thanksgivings ago and they were a hit. They are a perfectly portioned & are super cute. Run to your local store & grab the few ingredients needed for this recipe!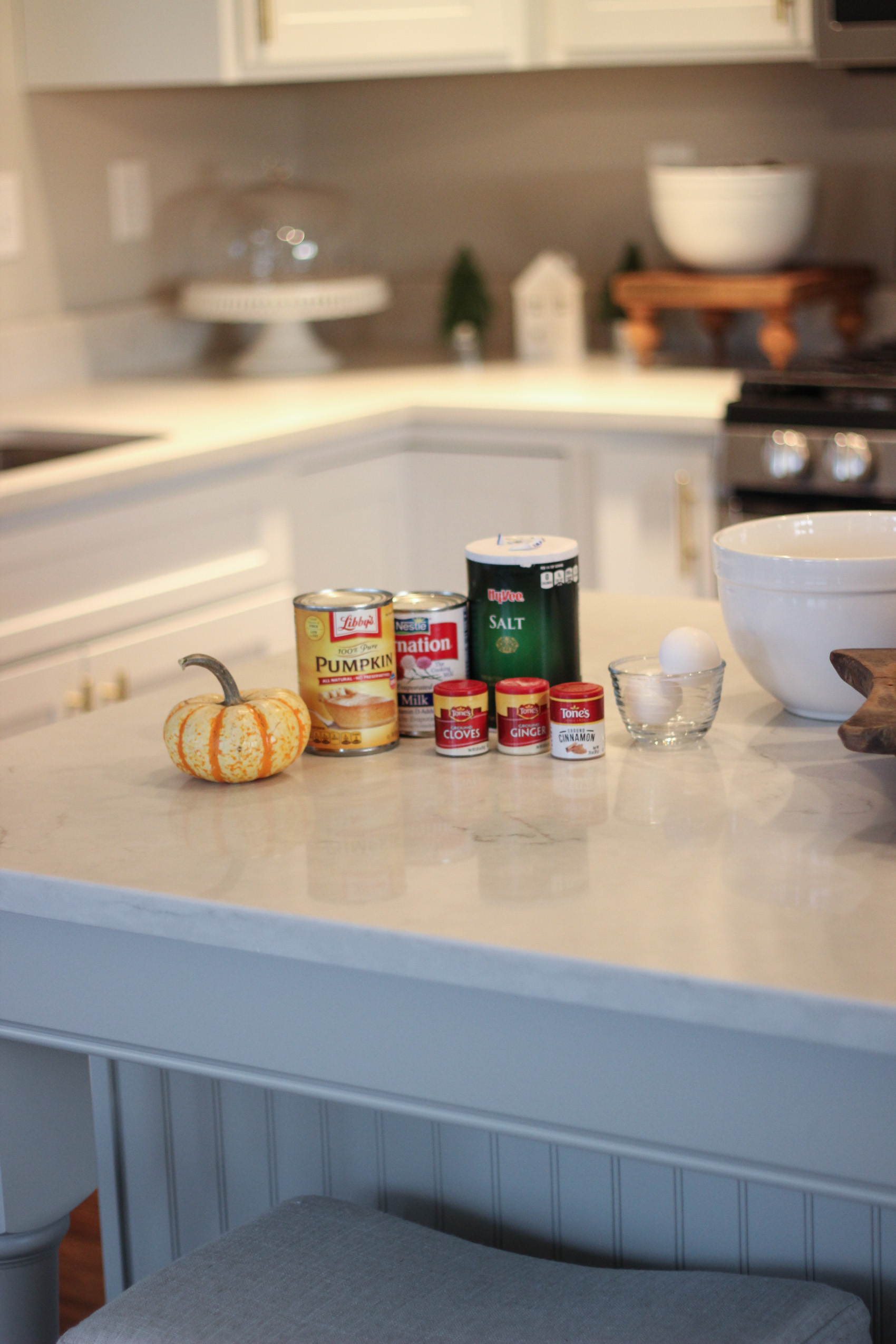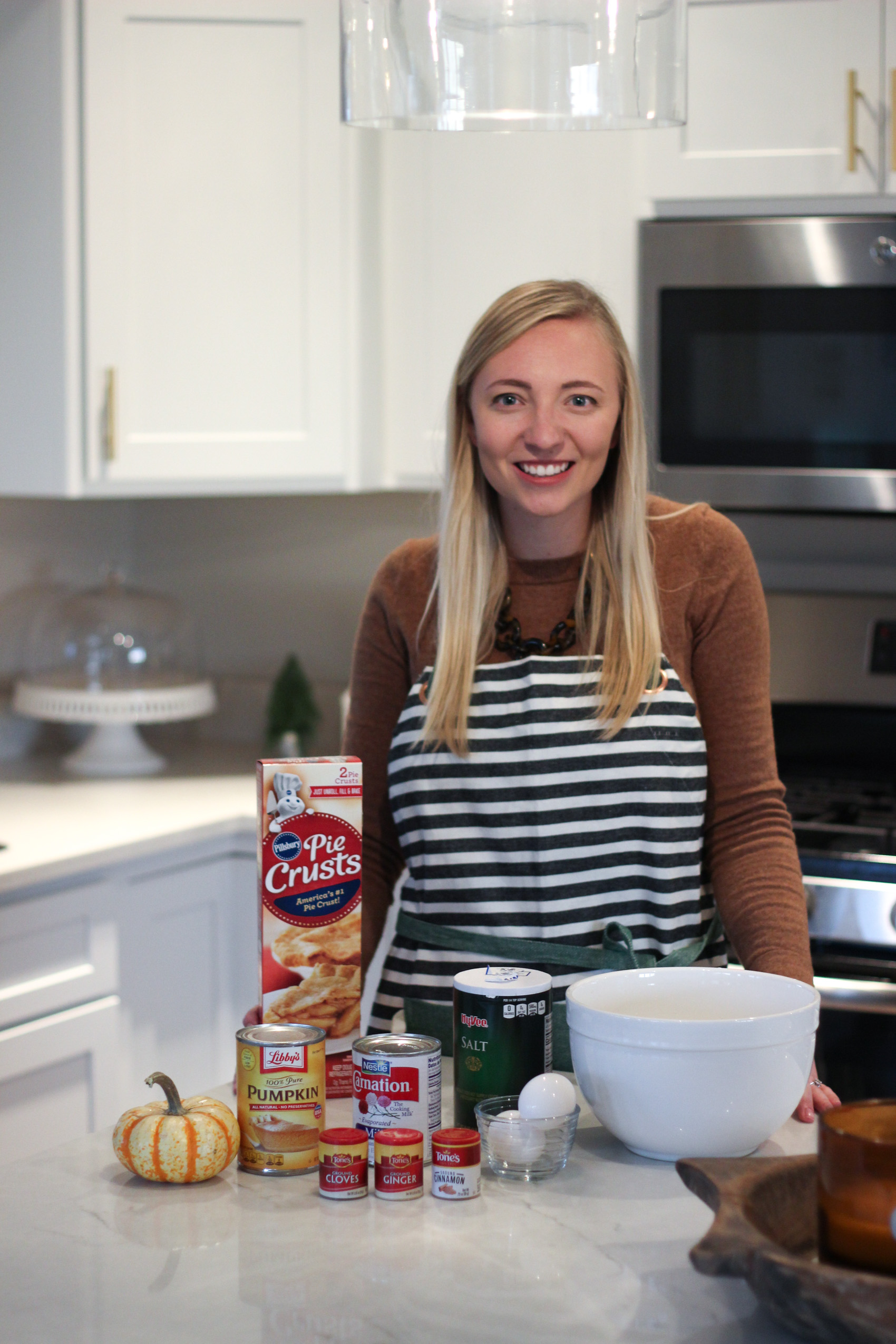 Ingredients:
3/4 c. granulated sugar
1/2 tsp. salt
1 tsp. ground cinnamon
1/2 tsp. ground ginger
1/2 tsp. ground cloves
2 large eggs
1 15 oz. can of Pumpkin
1 12oz. can of Evaporated milk
2 packages of Pillsbury Pie Crusts
Supplies: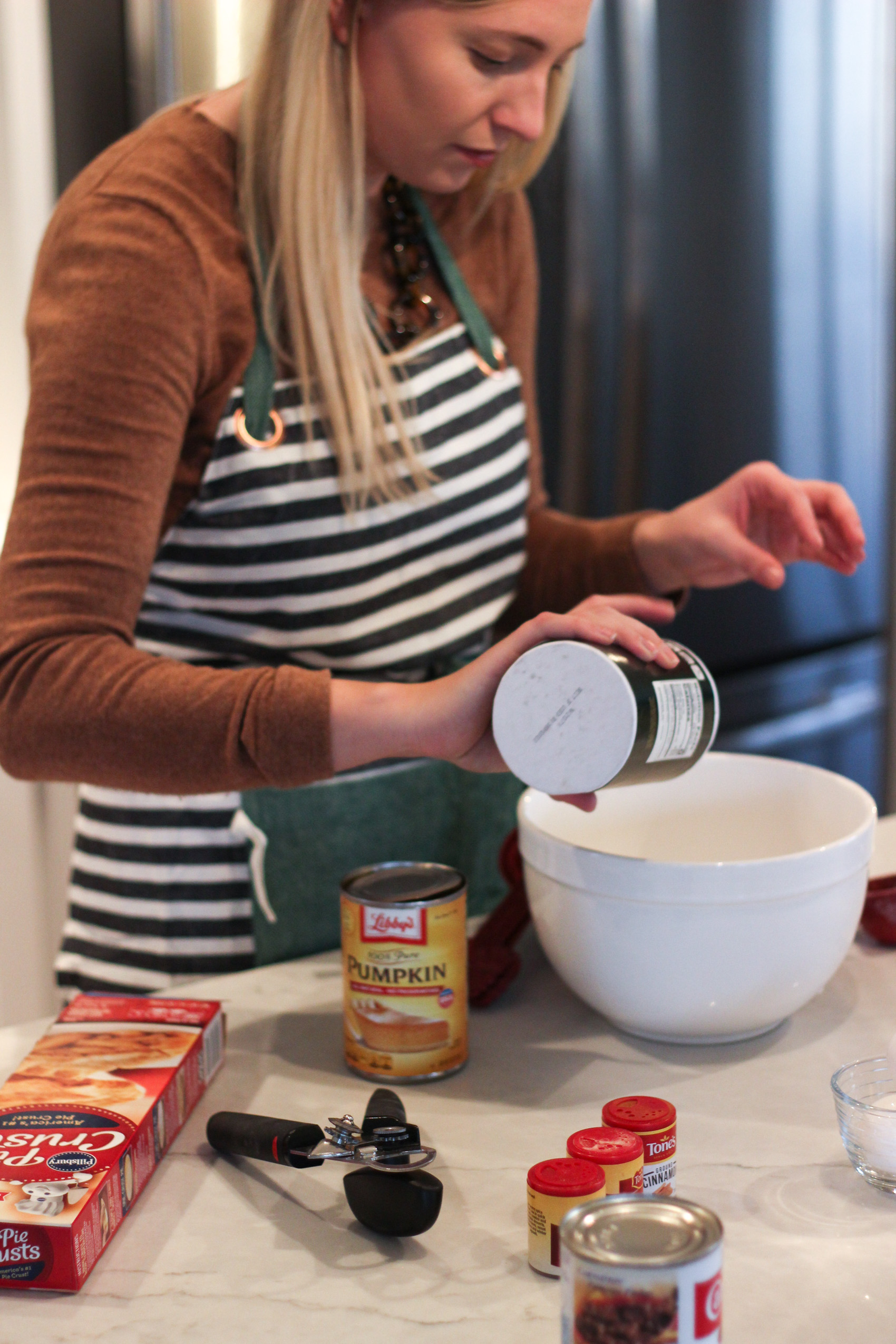 Let's get down to it:
Pre-heat your oven to 425 degrees.
Mix sugar, salt, cinnamon, ginger, and cloves in a small bowl. Beat eggs in a large bowl. Stir in pumpkin and sugar-spice mixture. Gradually stir in evaporated milk. Set in fridge.
Next, you'll take your pie crust and lay it flat. Use the small 3 in bowl to trace circles and make mini crusts. Before you set them in the cupcake tins, coat with baking non-stick spray. Finish cutting al the mini crusts and with the extra, handcarve (or use cookie cutters) to create little fall leaves – have fun with it! Fill each tin with a crust & pumpkin pie filling.
Add the leaf on top and pop them in the oven for 15 minutes. After 15, turn the oven to 350 and keep them in for another 10-20 minutes depending on your oven. Keep an eye on them!
Once they're done (stick them with a knife – it should come out clean) put them on a cooling rack to set. You can keep them in the fridge till you need to serve them.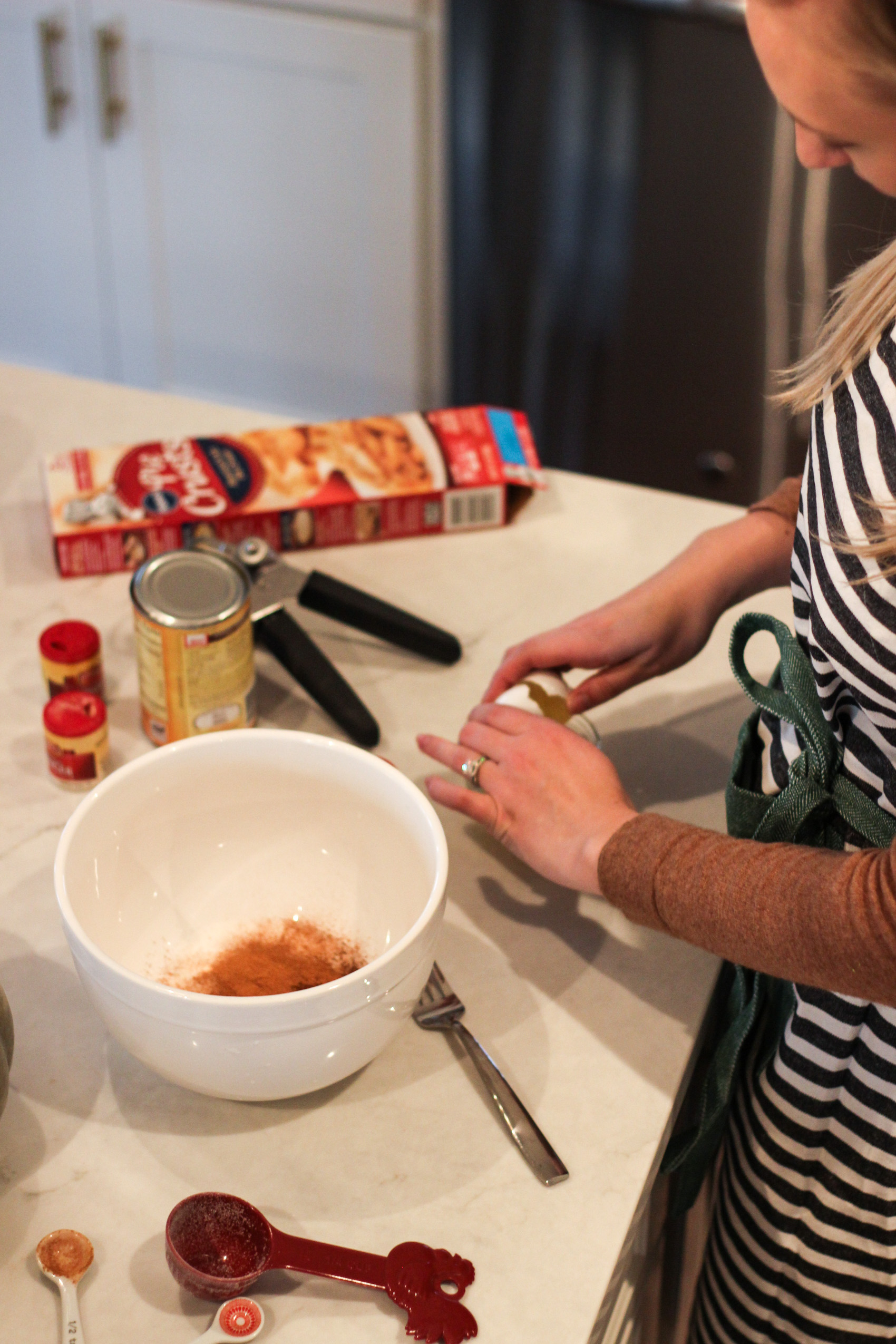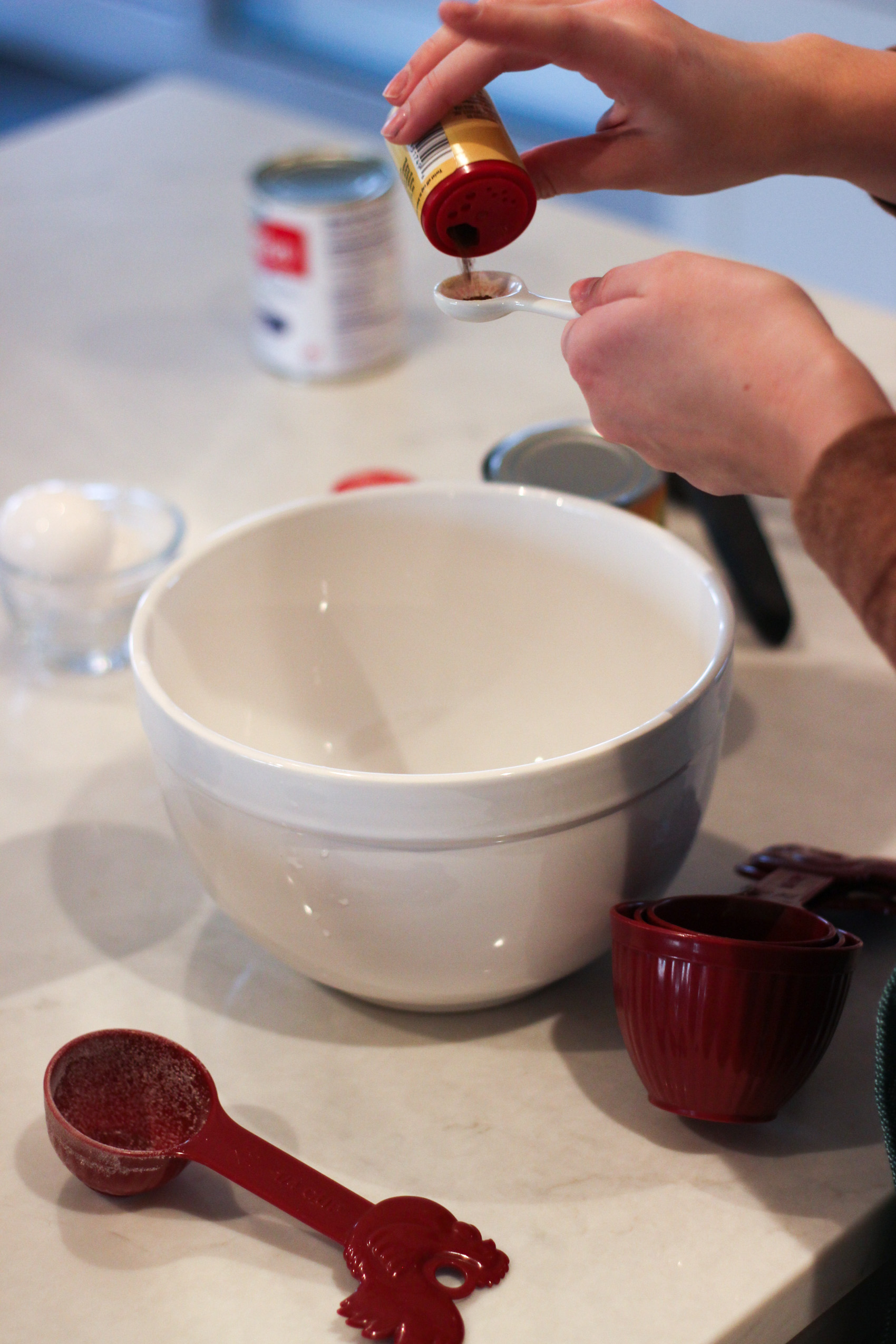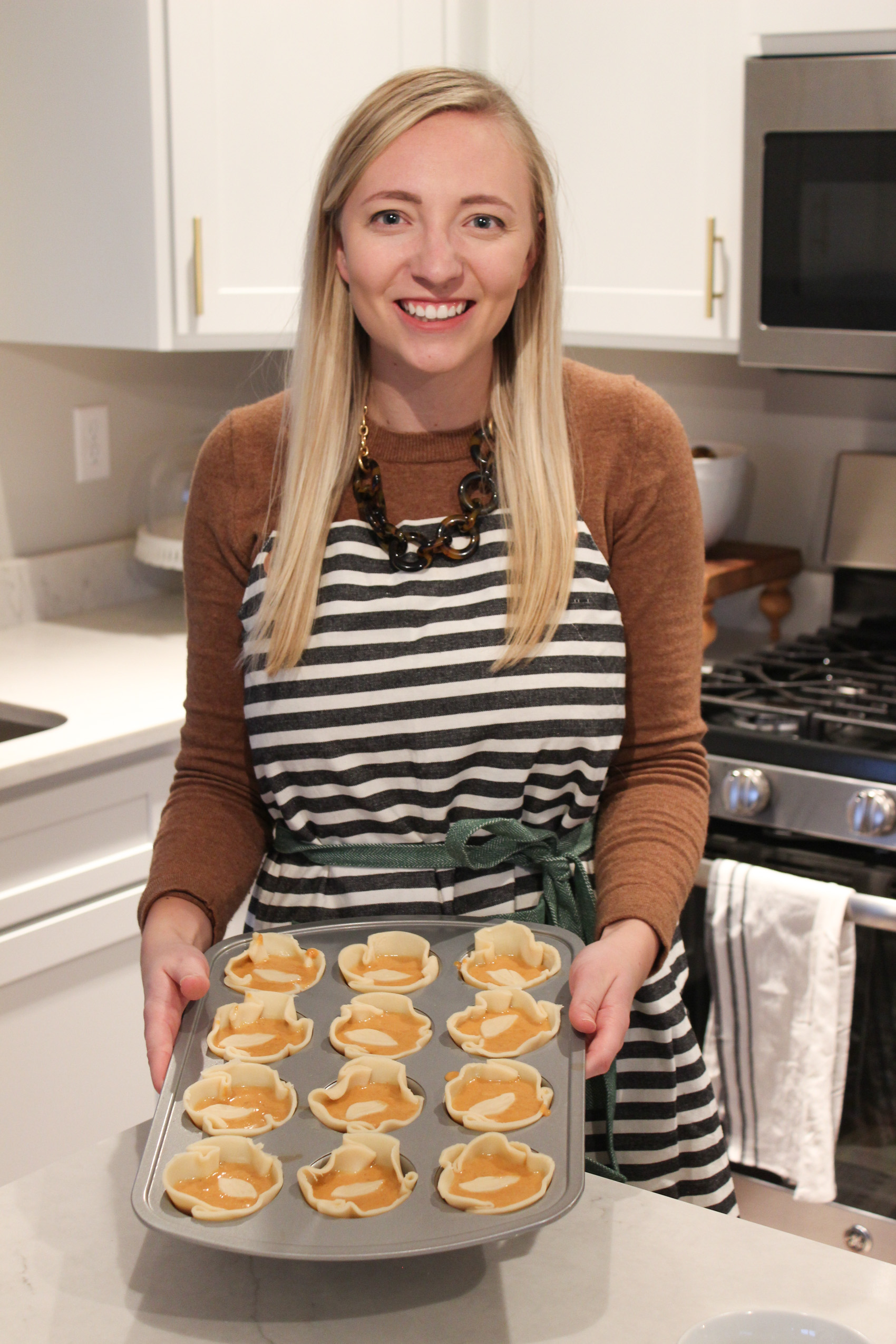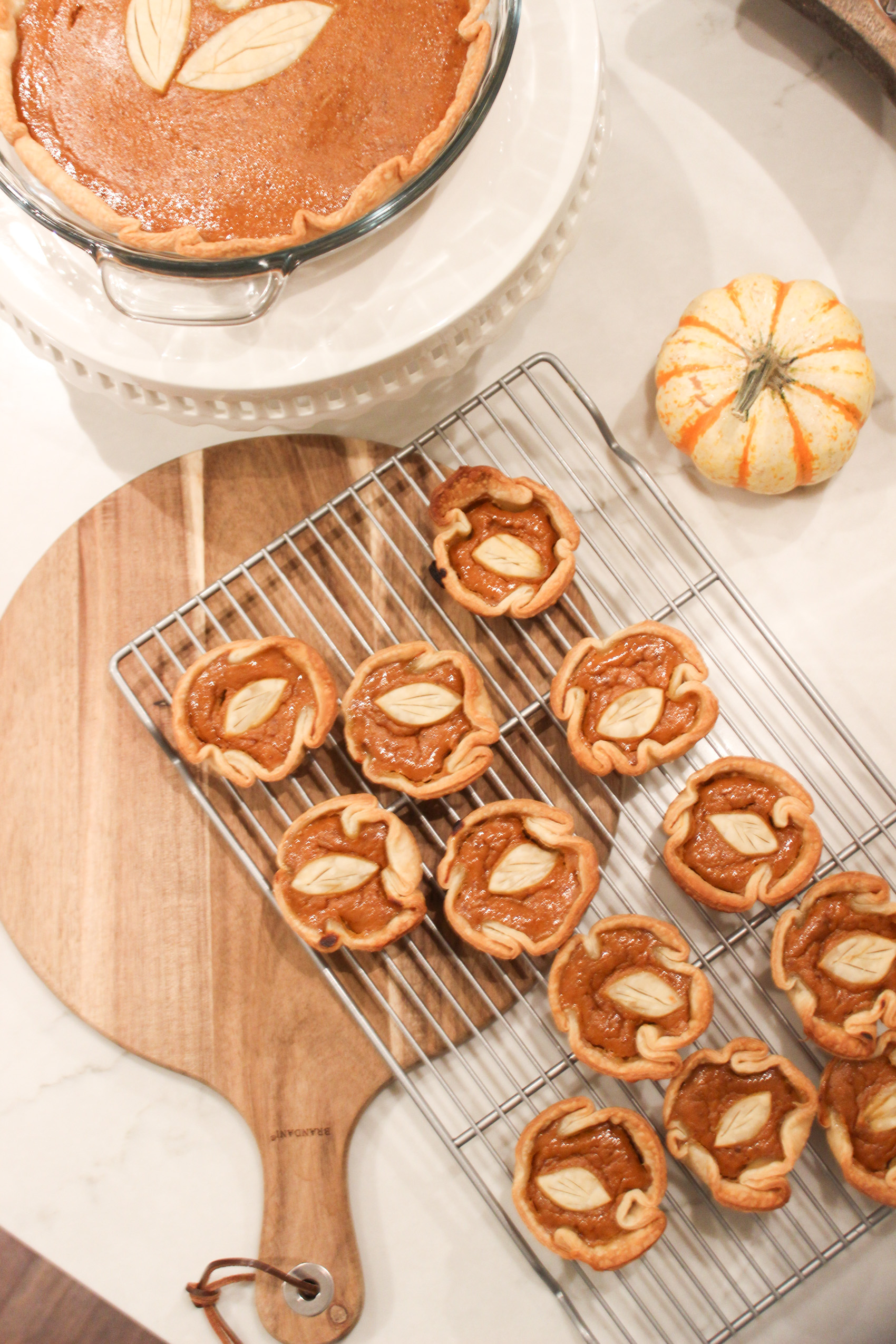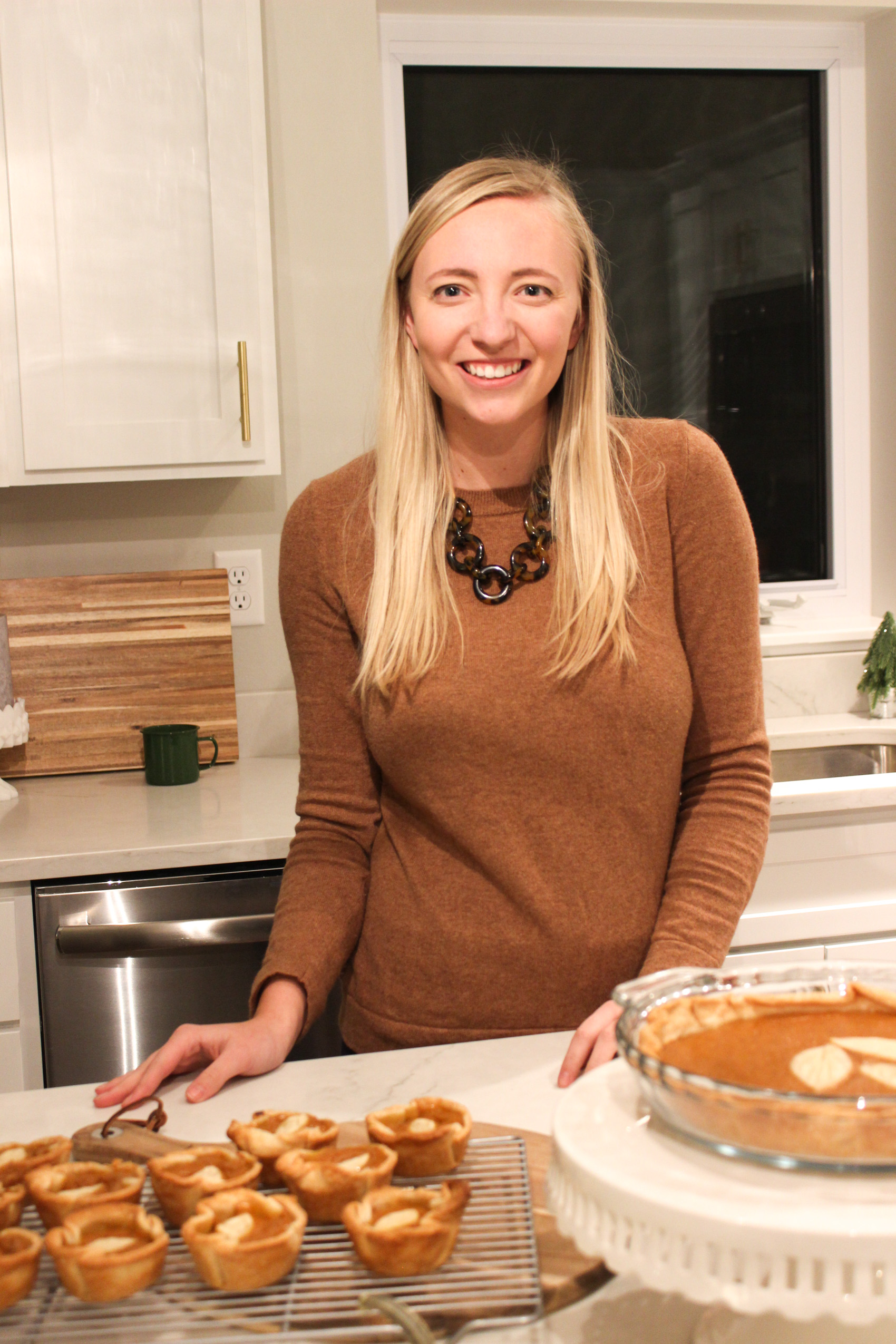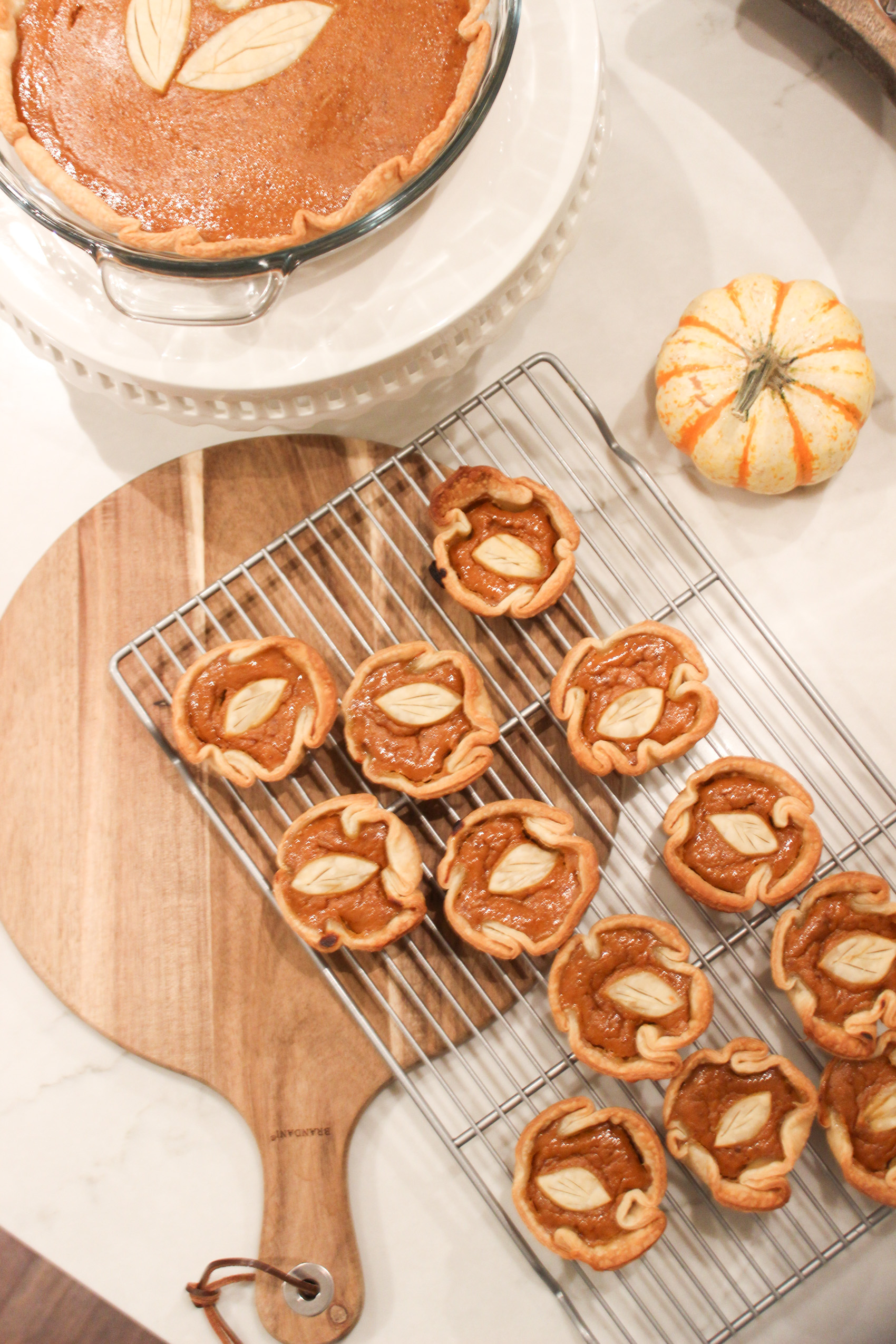 This year, Tony and I are headed to Tony's parent's house for Thanksgiving Day (and watching the Macy's Day Parade at home before of course!) and then are headed to Chicago on Friday to celebrate my mom's 50th birthday! We can't wait to shower her with love. Stay tuned on my instastories to get a sneak peek of what we're doing!
I hope you have just as much fun as I did making these sweet babies. I hope you all have a wonderful Thanksgiving and really tell the people you love that you appreciate them. Life is too short & we always need to speak the sweet things on our mind. I hope you know how much you mean to me — I love hearing your feedback whether it's on Instagram, Facebook, on my blog, or in real life. You make me smile & make me love this passion of mine even more. Happy Thanksgiving Friends! Hug your family!
Shop my apron & outfit here: