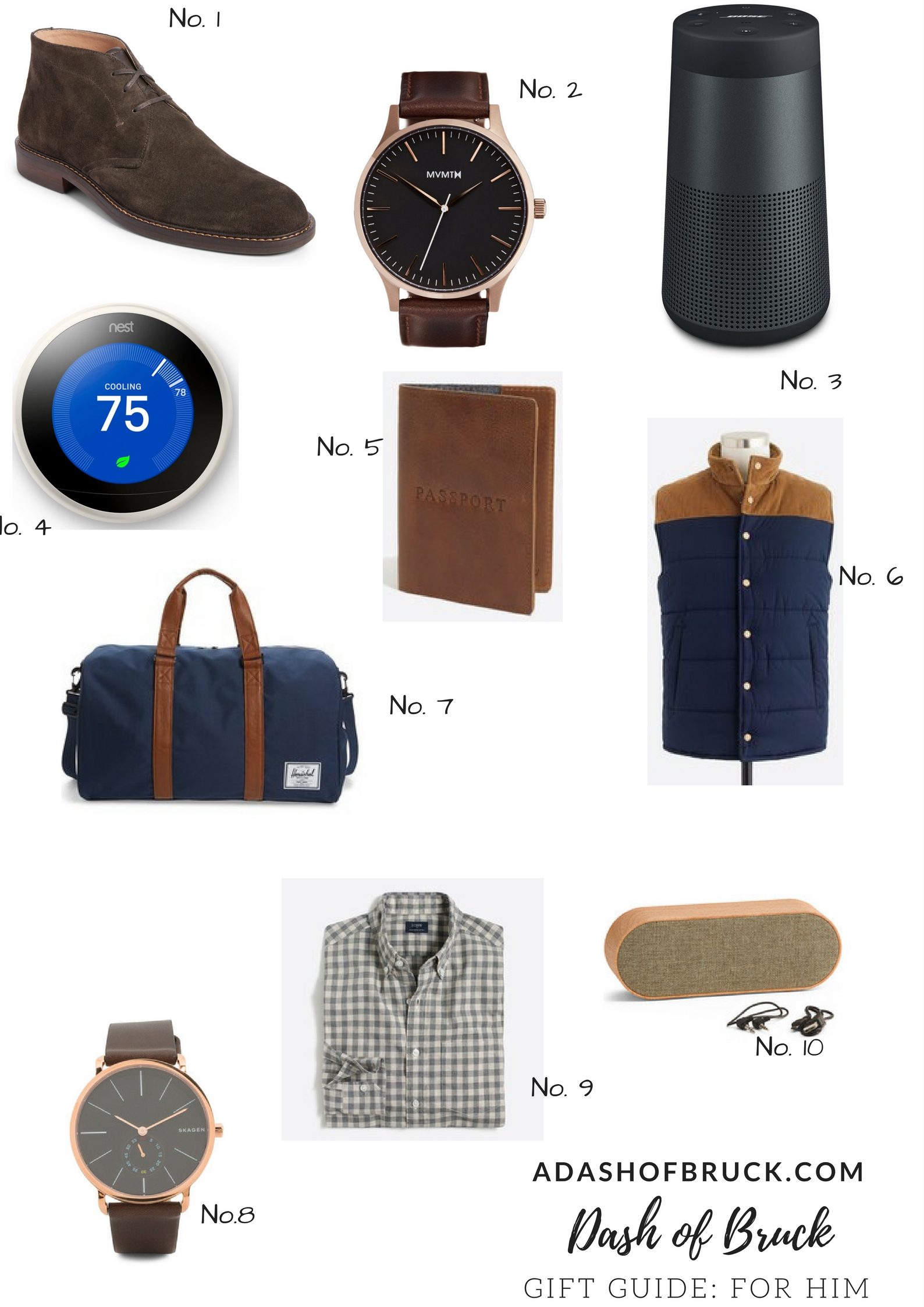 Sometimes shopping for men can be really hard! I've got a lot of practice over the years with my husband, Dad, and brother and I'm here to share some items with you that I think you'll like. These gift ideas range in price, are mostly all on sale, and are great quality items that the men in your life will appreciate and love. I know my husband uses his favorite gifts for years and years so if I'm going to buy him something, I want it to be great quality that will last.
I've created a few of my favorites like this shirt, this super stylish speaker at a great price, and these amazing suede shoes. I know Tony has been obsessed with our new Nest & with the sales, now is the time to get one.
1 / 2 / 3 / 4 / 5 / 6 / 7 / 8 / 9 / 10
Shop my top picks or shop the many other great options below. I'll keep adding to it so keep checking back!