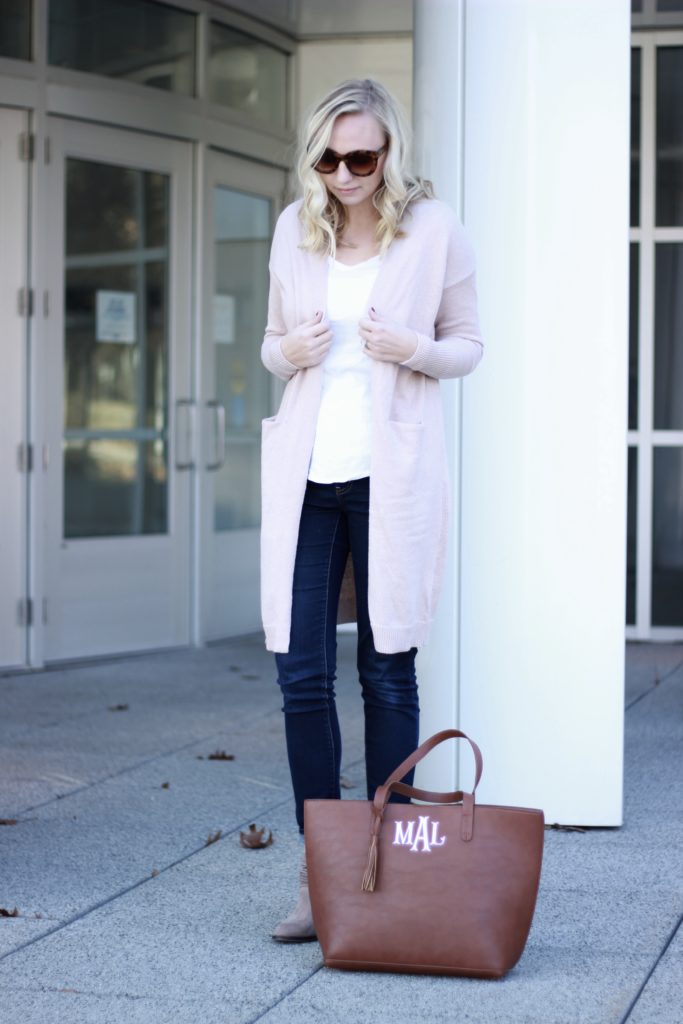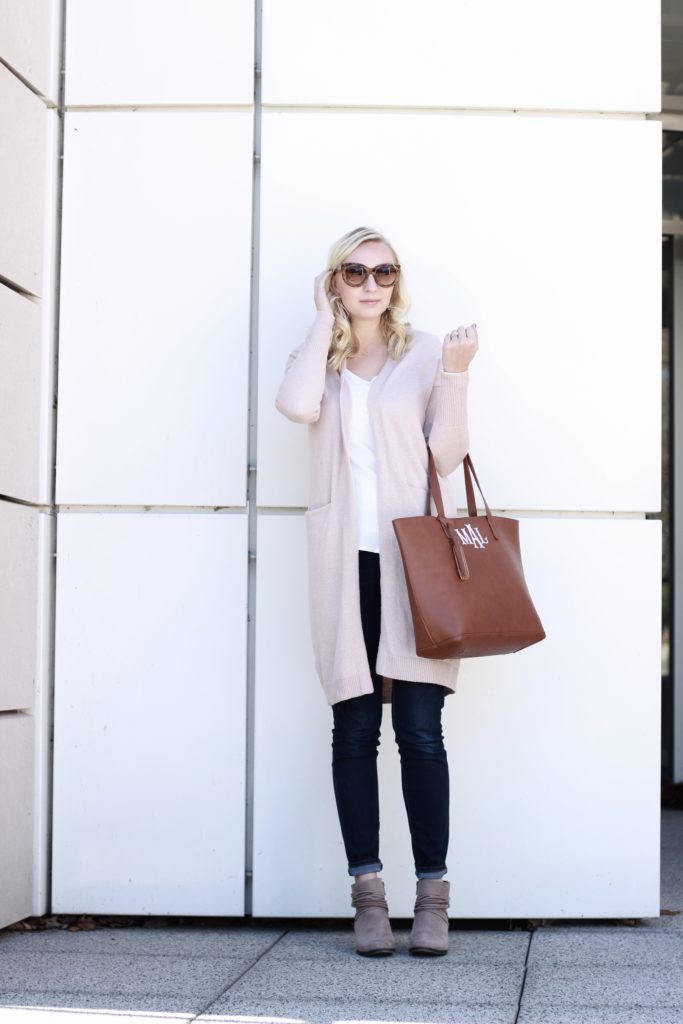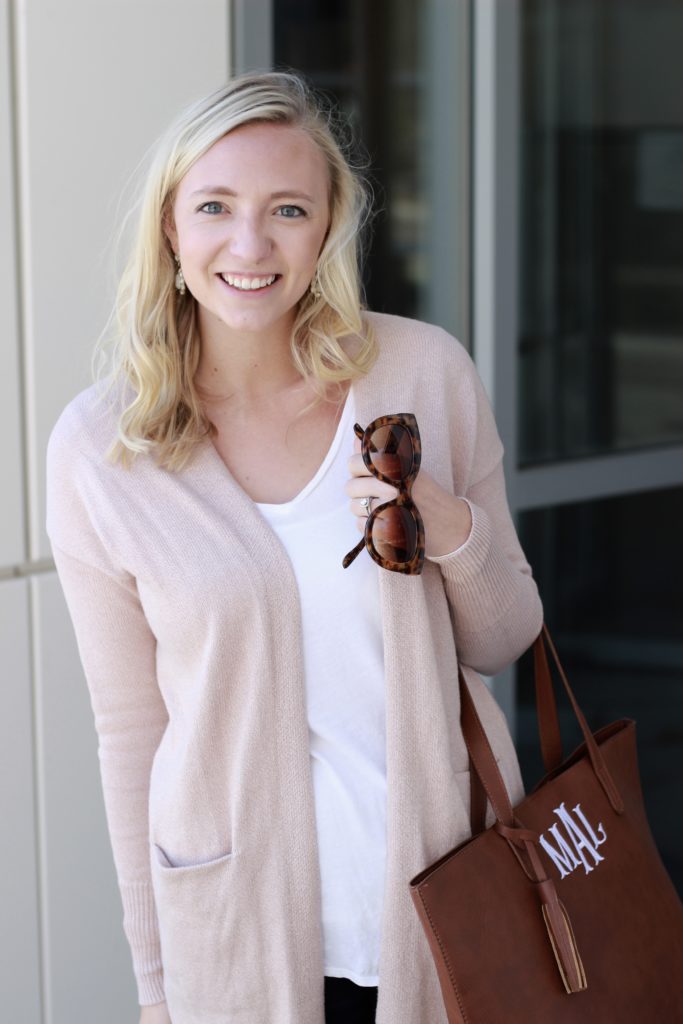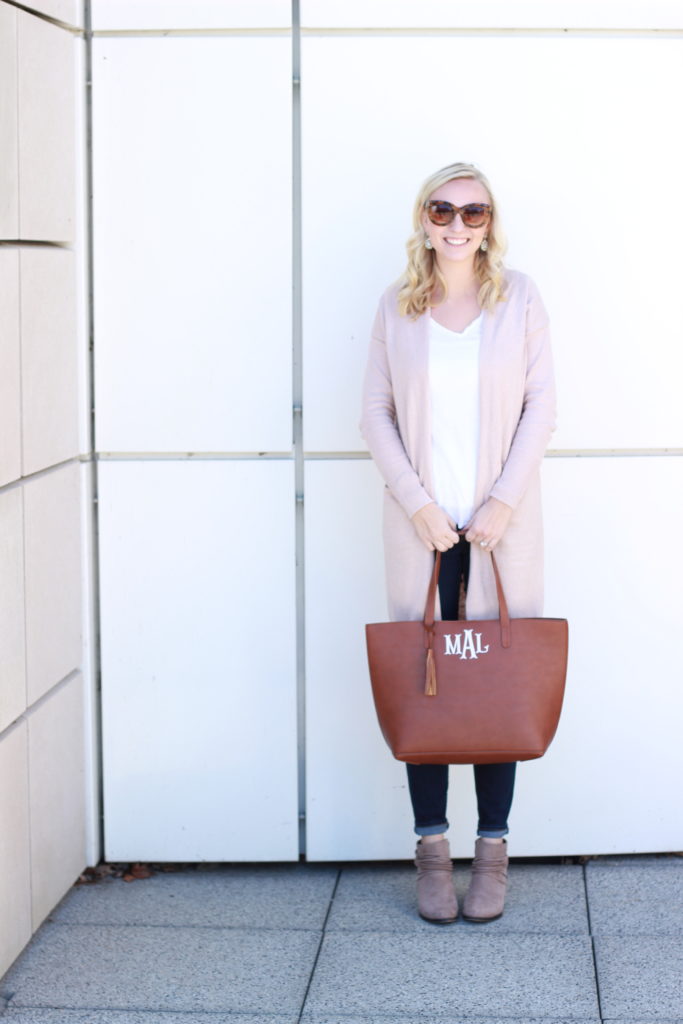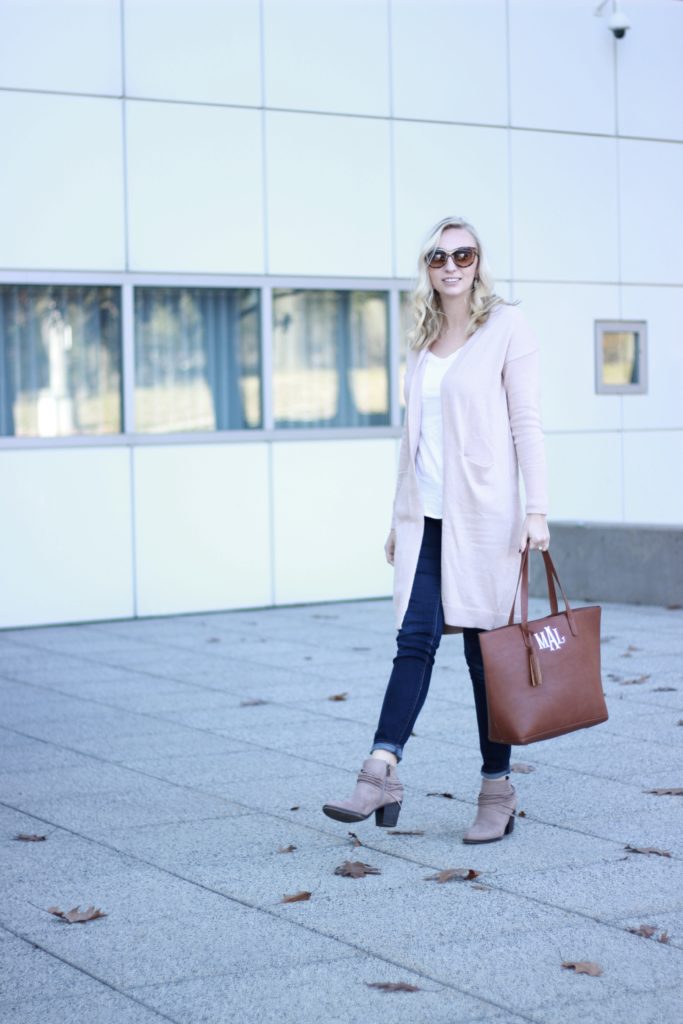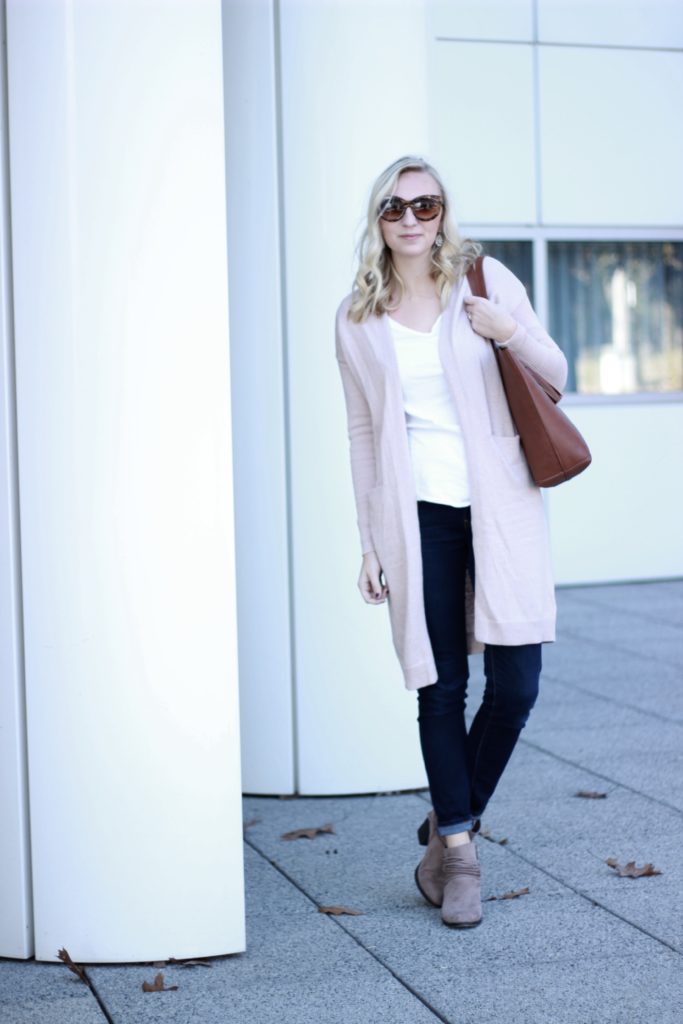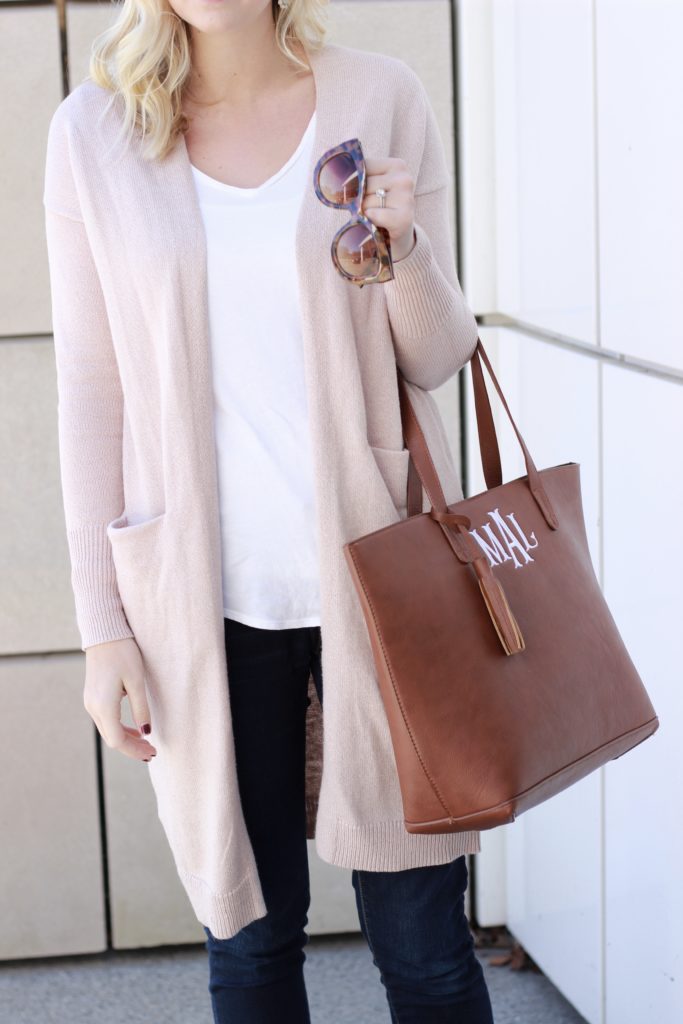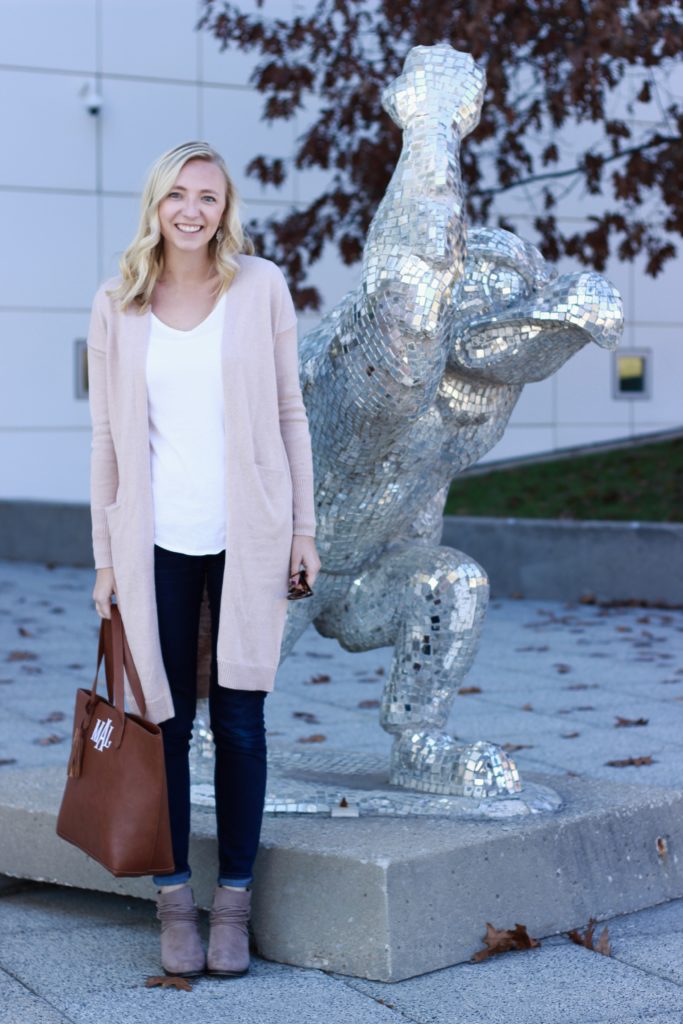 Hi friends!!
First off, GO HAWKEYES! Did anyone else see the game this last weekend against Michigan? That was amazing.
Eleven months ago, Tony, my loving and wonderful husband, moved to Iowa City because I had just received a new teaching position in Iowa City. We are not huge sports fans but its been so much fun getting tailgating this fall for a couple of games. Now just to GO to a game! 😉
I love love love a good dress. I always say that dresses are almost easier but this may one of my favorite looks. Blush pink is really my color. Can you tell by title? Or the fact that my whole wedding was blush pink?
This look is great too because it is so very inexpensive. For goodness sakes my booties were only $20! Check out the links below to see where everything is from! Another thing I love in this outfit is this bag!! I have ALWAYS loved monograms. I mean my bridesmaids got me a monogramed necklace for my shower gift! Its so fun that my new monogram spells "MAL" which has nothing to do with my name but I still think is funny. You can check out a ton of monogrammed stuff here at United Monograms!
-SHOP MY LOOK-