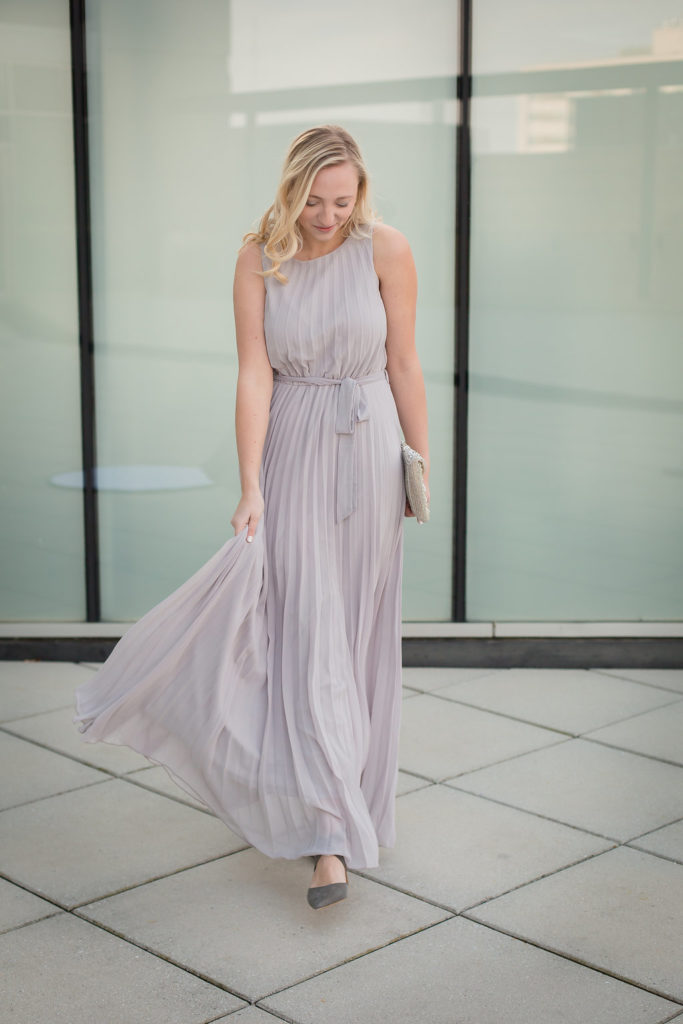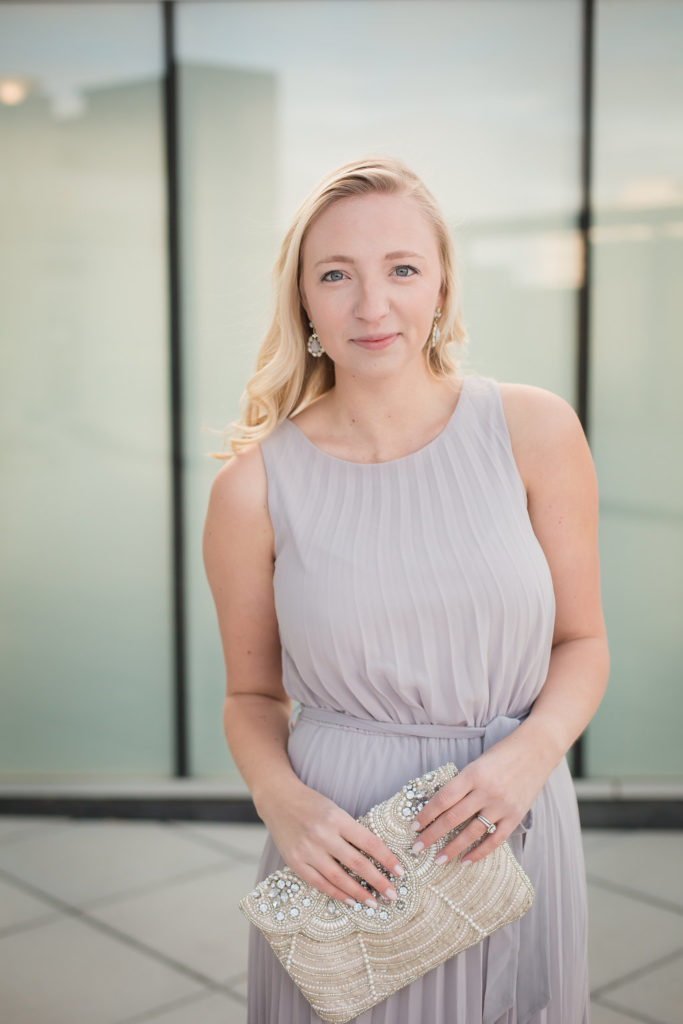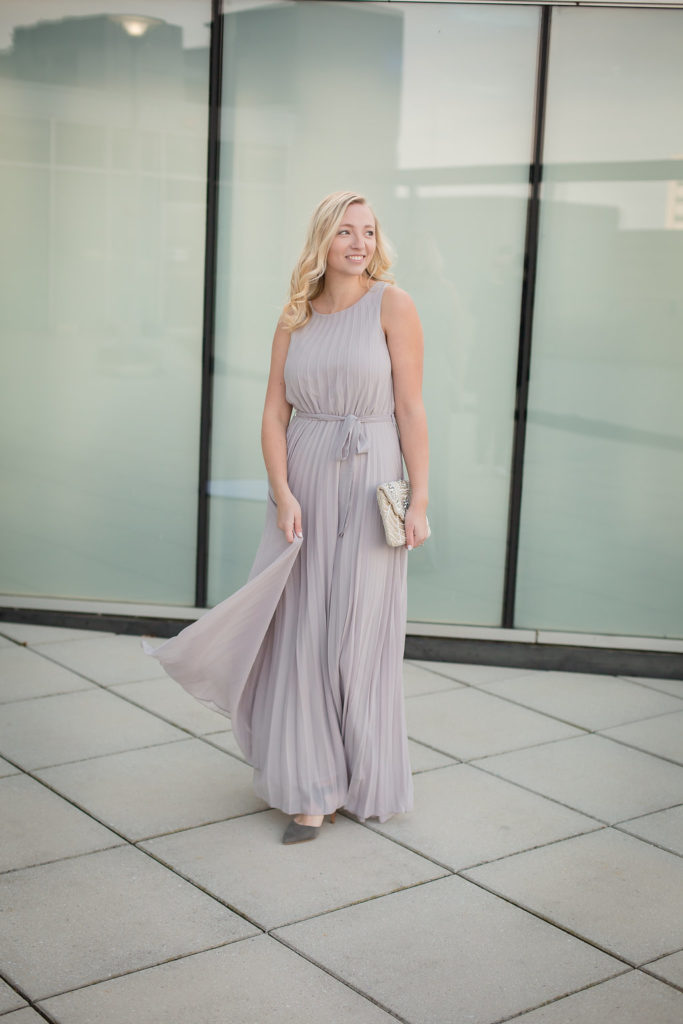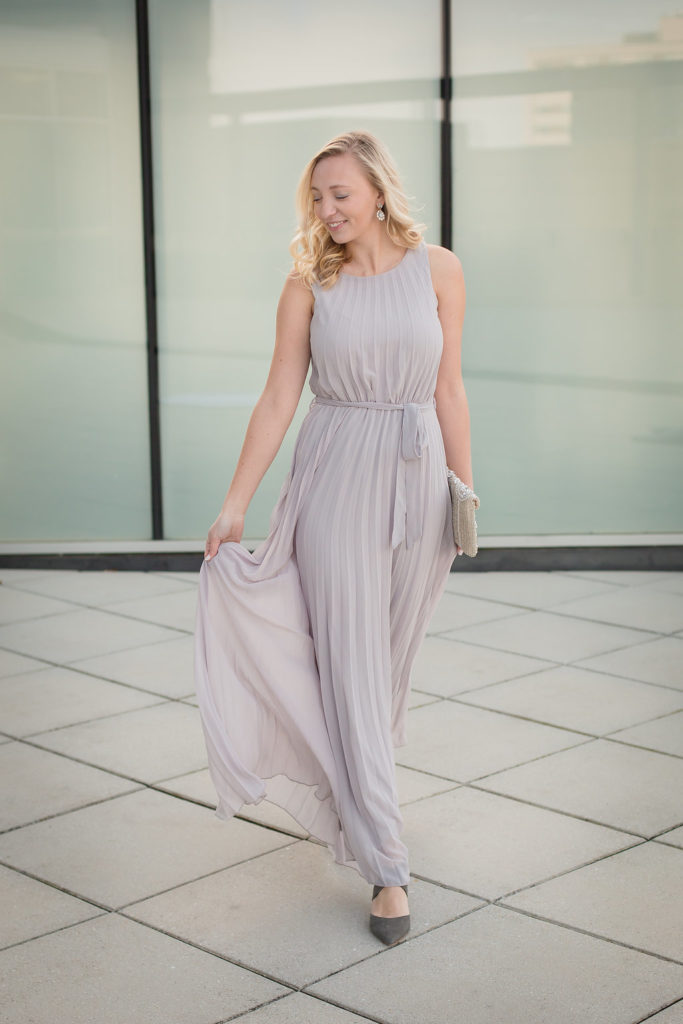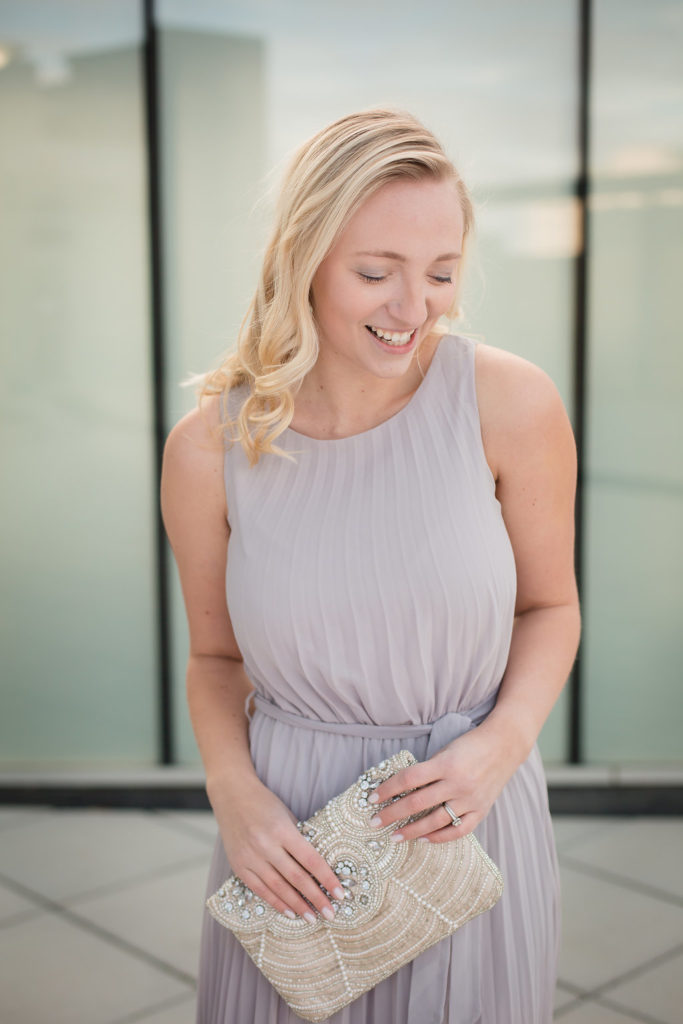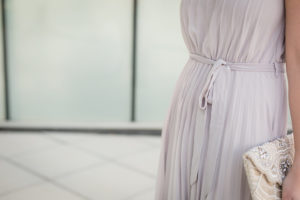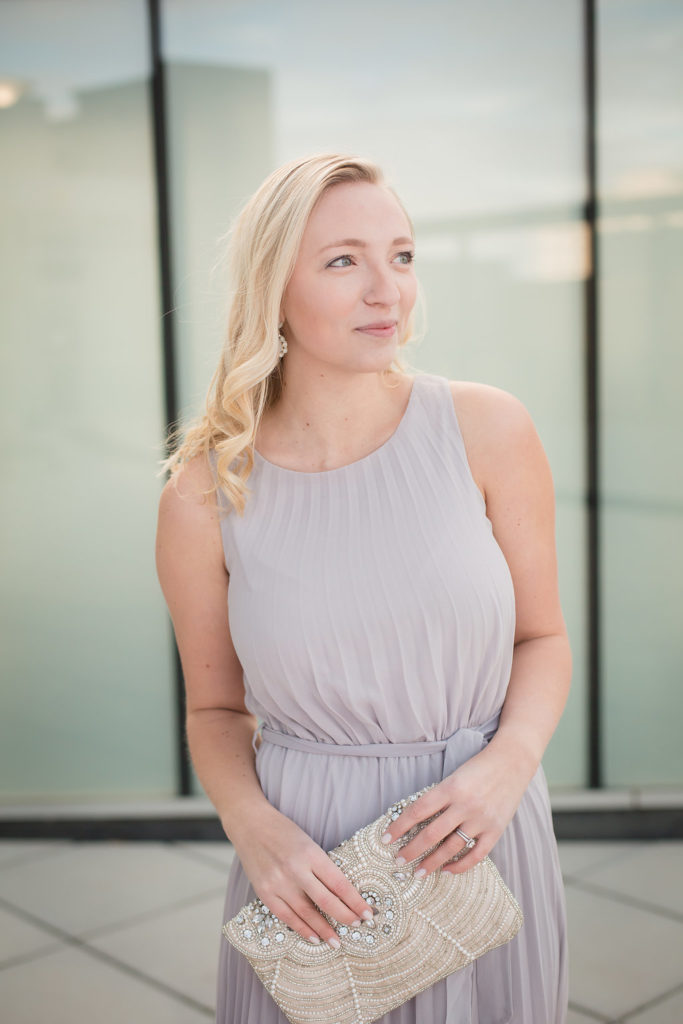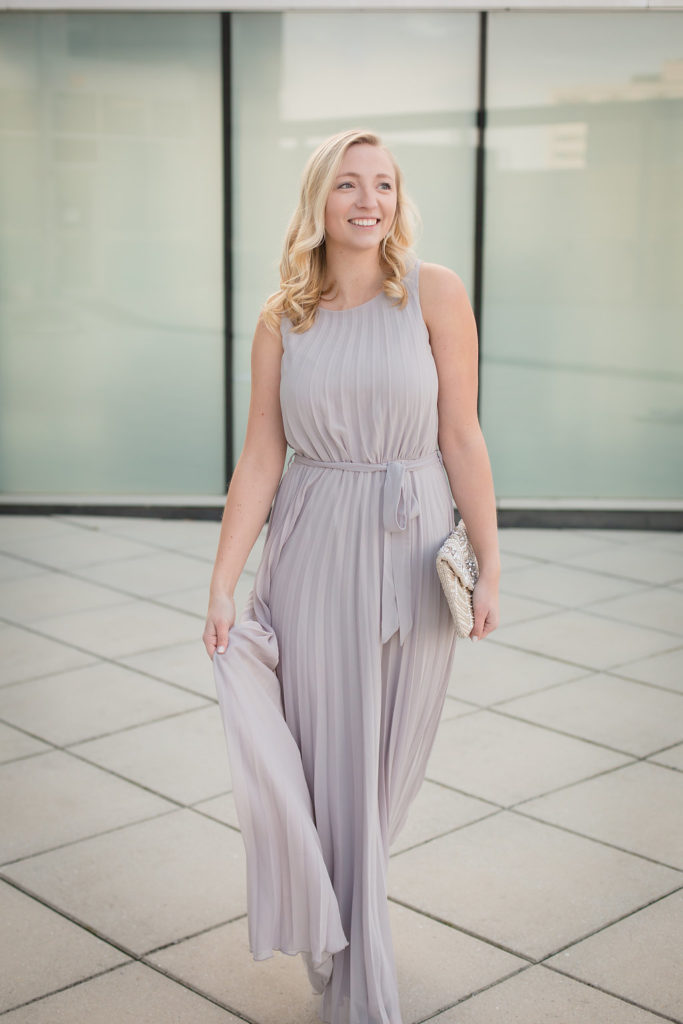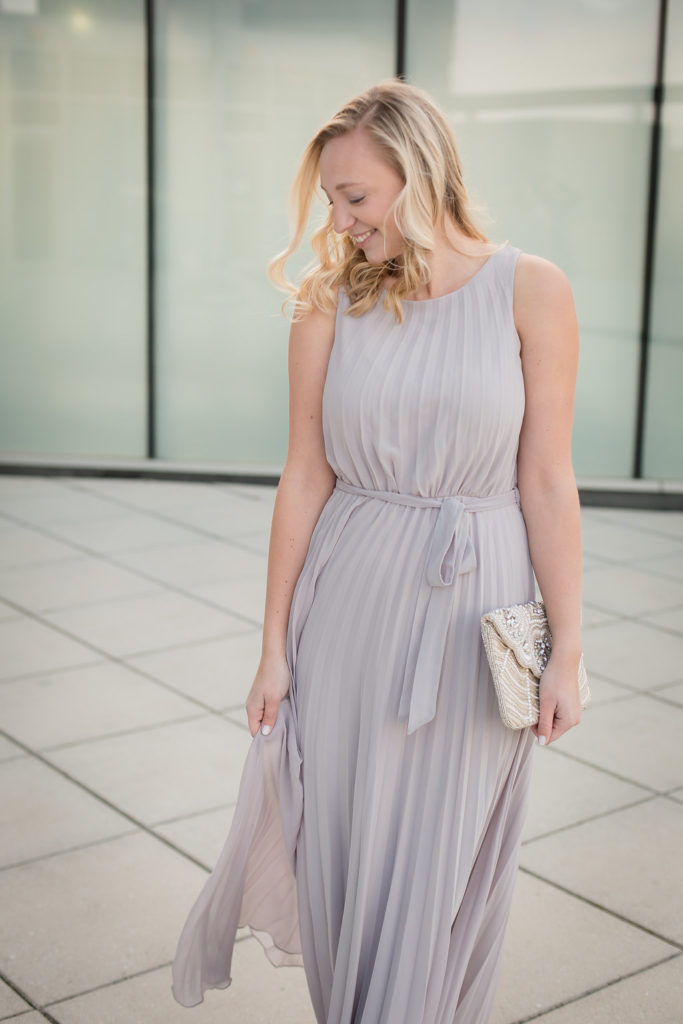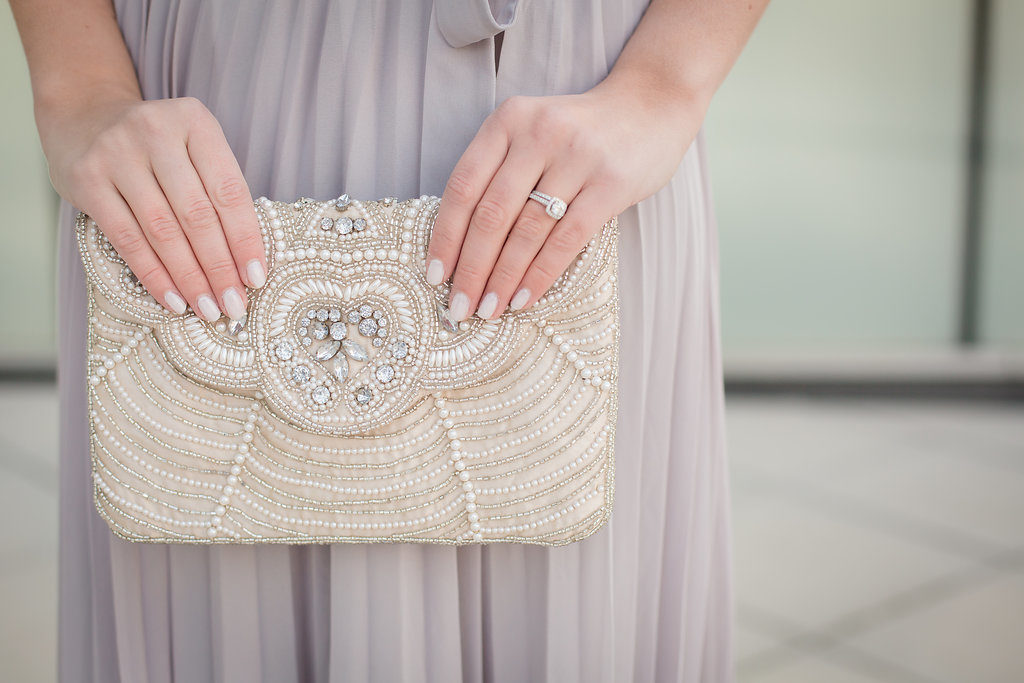 I'm not sure if I have ever loved a dress as much as this one! This gorgeous dress is going to be worn for so many occasions. I saw the dusty lavender color and thought it would be perfect for holiday parties and vestivities. The more I wore it, and felt how light it was, I know I'll be wearing this baby a ton over the spring and summer (maybe to some future wedding showers or rehearsals — hint hint to my friend Colleen!)
This look is special to me because of the beaded clutch that I paired with it. This clutch is the clutch I used for my wedding to hold things like tissues, my phone, and lipstick. Its so gorgeous and can be paired with so many different types of outfits.
Today is the first day of calm before the holiday craziness for the Ash family. We will be traveling to Davenport Iowa and Chicago this Christmas season and I can't wait to celebrate our first Christmas as a married couple. Its funny because although I am normally shopping last minute for gifts, this year was even worse! I really didn't want to even think about gifts because lately I've been reflecting on how important TIME is with family. I am so lucky to have a wonderful family full of loving parents, step-parents, the best in-laws a girl could ask for, a brother who's my best friend, and a husband who loves me unconditionally. I know its not Thanksgiving but boy am I THANKFUL.
As I told my students yesterday, enjoy the holidays, hug your families, eat good food, and know that I love you. YES YOU! Thank you for reading my little blog and supporting me all the way! I couldn't do it without you!
[SHOP THIS LOOK]
Photography by: Alexandra Lee Photography