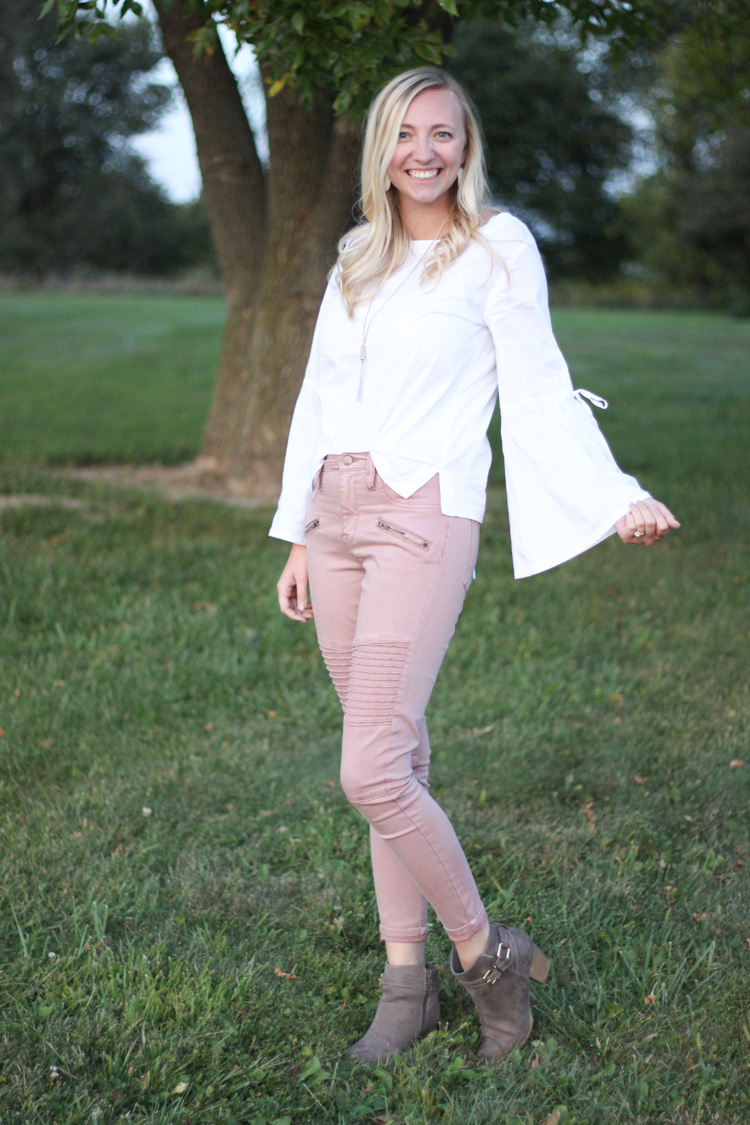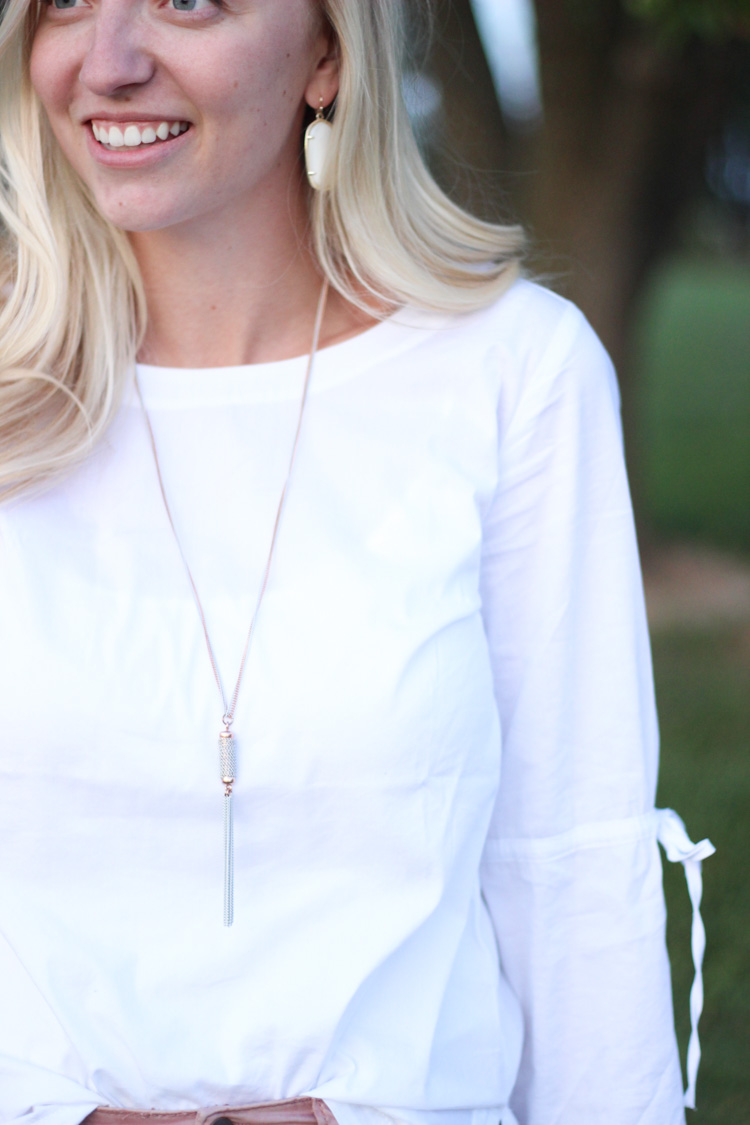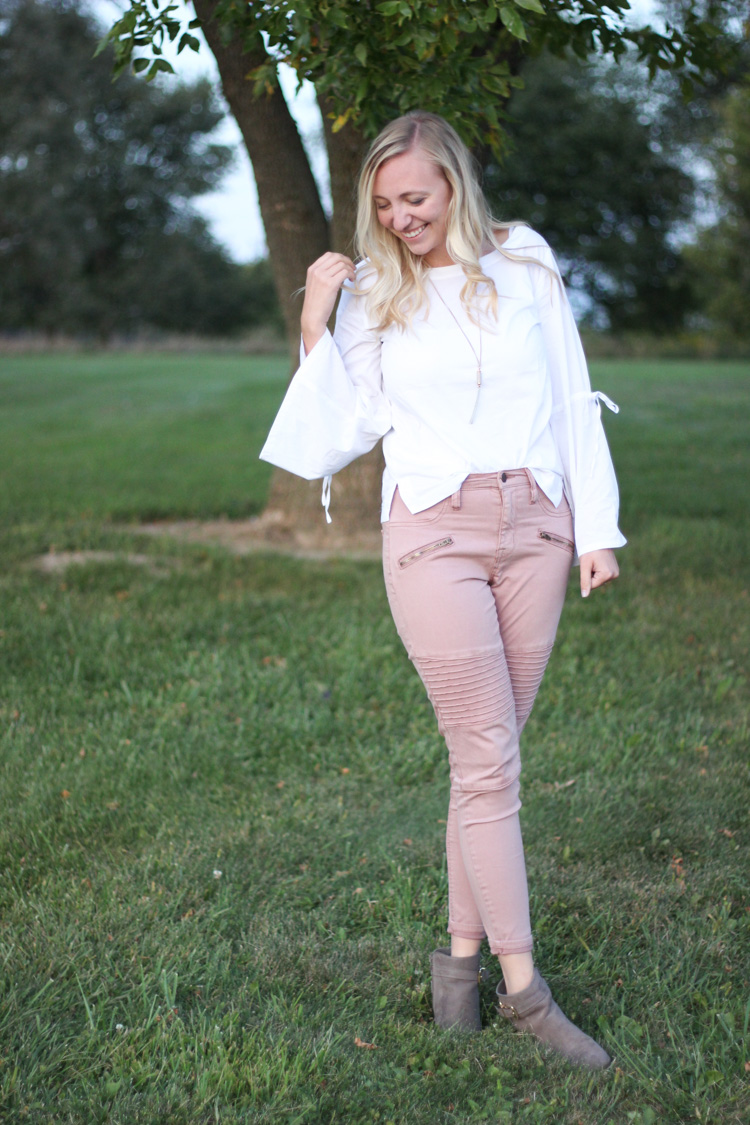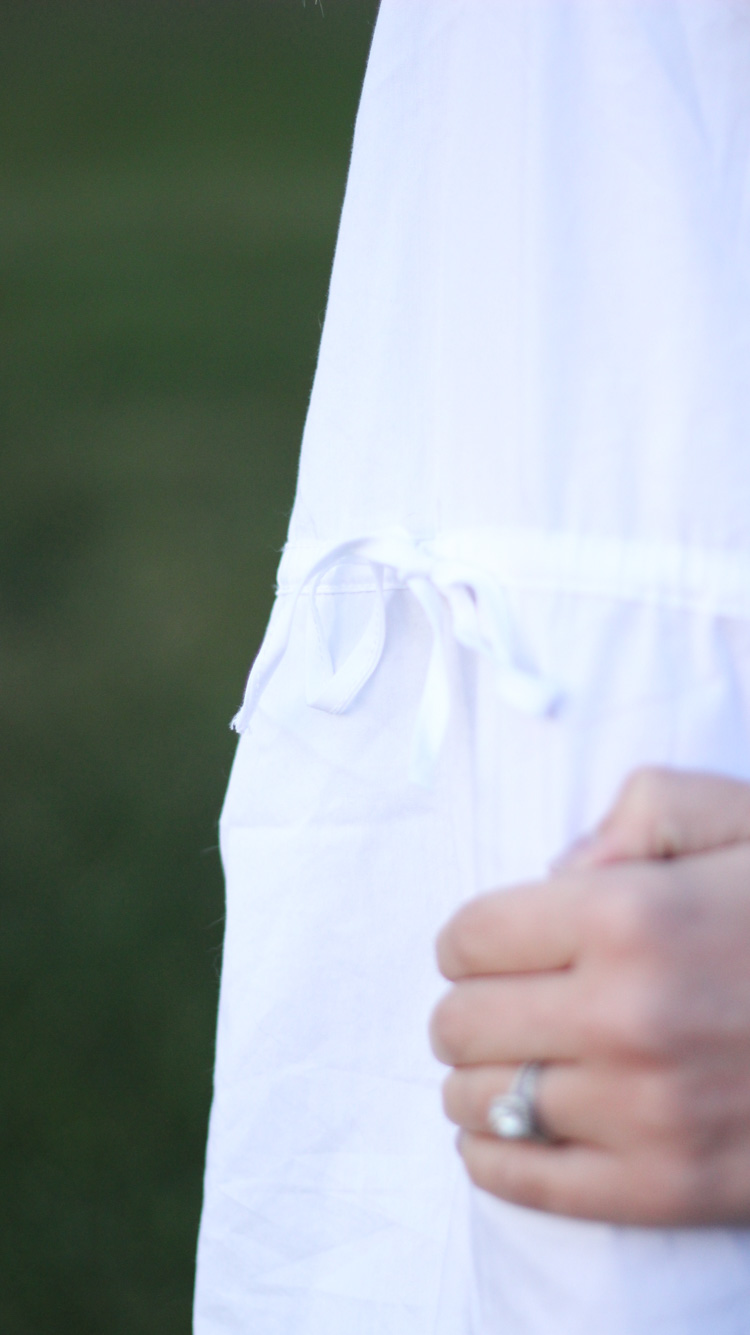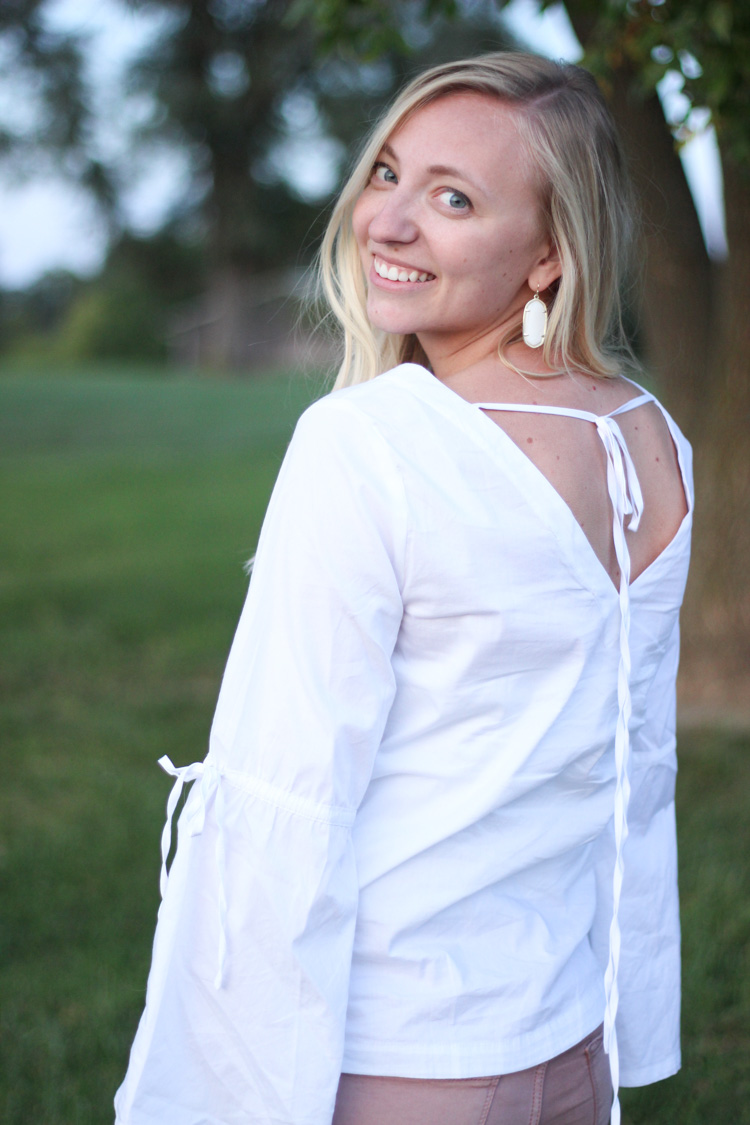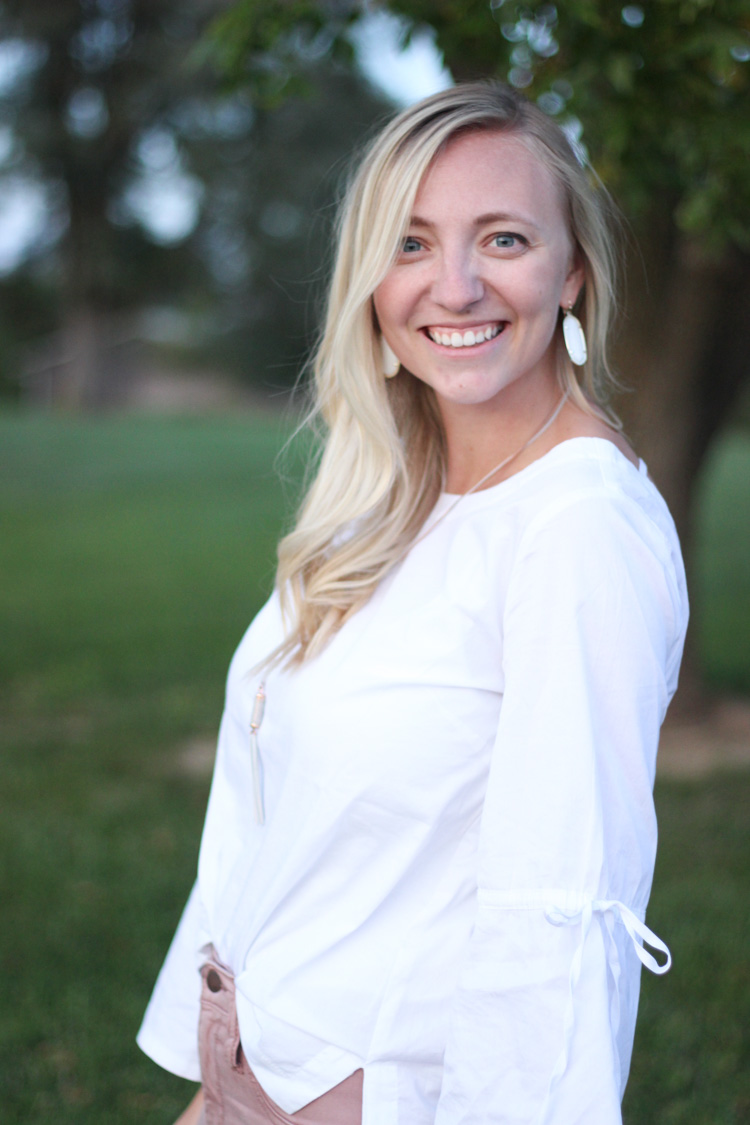 Blouse (here, similar, similar) // Motto Jeans (here) // Earrings (here)
I wouldn't quite call myself a rule breaker considering I actually really do like following rules. I can't help it – maybe it's my inner-teacher. One "rule" I don't mind breaking is wearing white after labor day. If you're new to the blog then you may not know my love of white. This white bell sleeved blouse is no exception. I love the wide neck, adjustable ties, and open back. It is a top I can pair with motto jeans or a pencil skirt.
Life has been crazy busy lately with the beginning of the school year and with some family excitement. Just a few more days till Tony and I get to announce our secret to you! Head to my instagram to get the most updated information on our life together and little everyday fun.
Shop this white blouse & jeans below along with some of my other favorite white blouses.