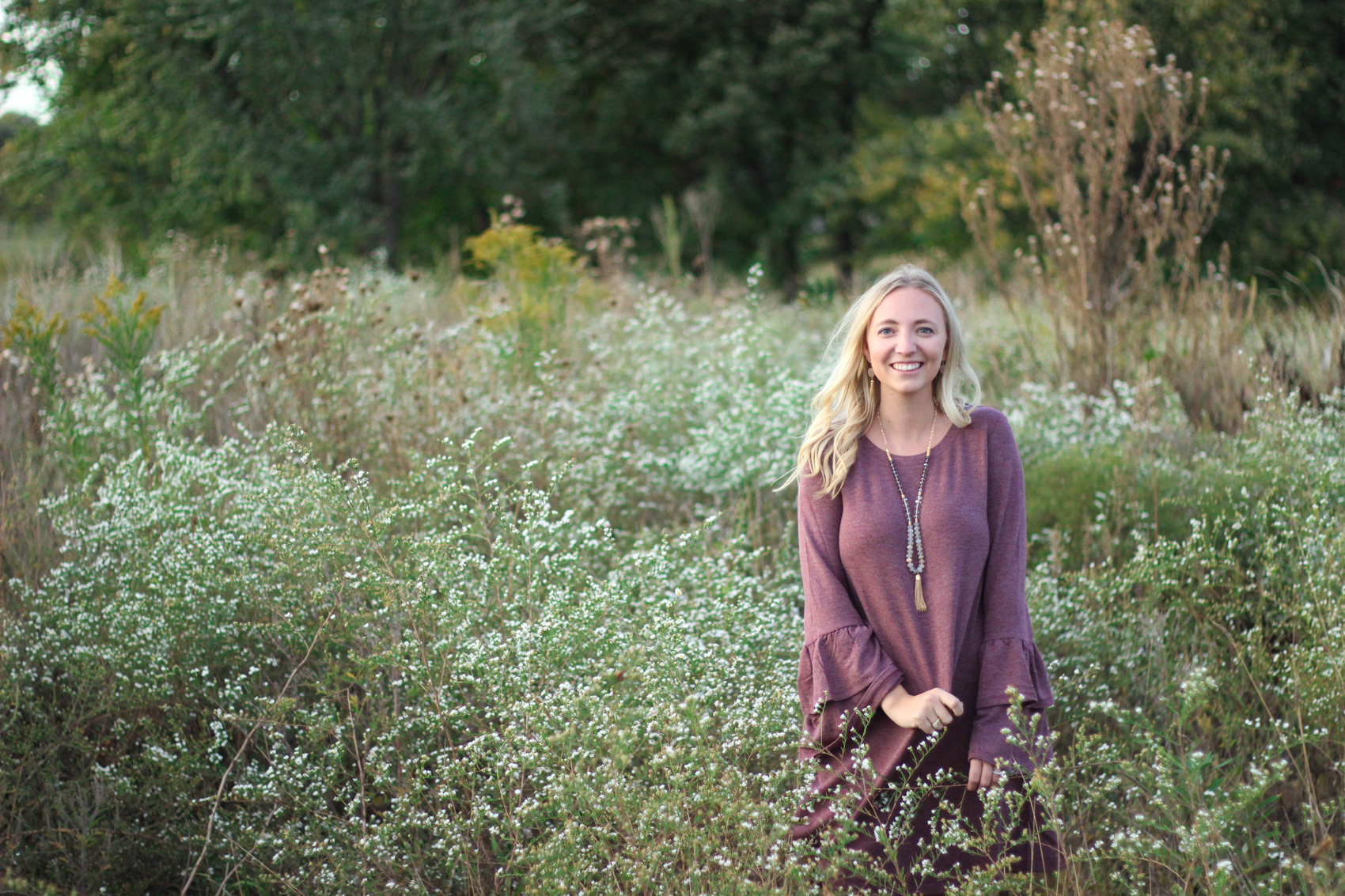 Growing up, I always thought summer was my favorite season. My birthday is in July after all and although I loved school, I liked days at the pool and nights with the windows open. As an adult, I am finding that I love fall so much. Having the windows open in our house, the warm days and the cool nights, the gorgeous sunsets, and excuse to wear layers (well just a few – we'll save the huge amounts for winter). We're surrounded by beauty — in fact, this spot right where we took photos is about a 2 minute walk from our house. I'm sure you'll see more photos with this gorgeous backdrop!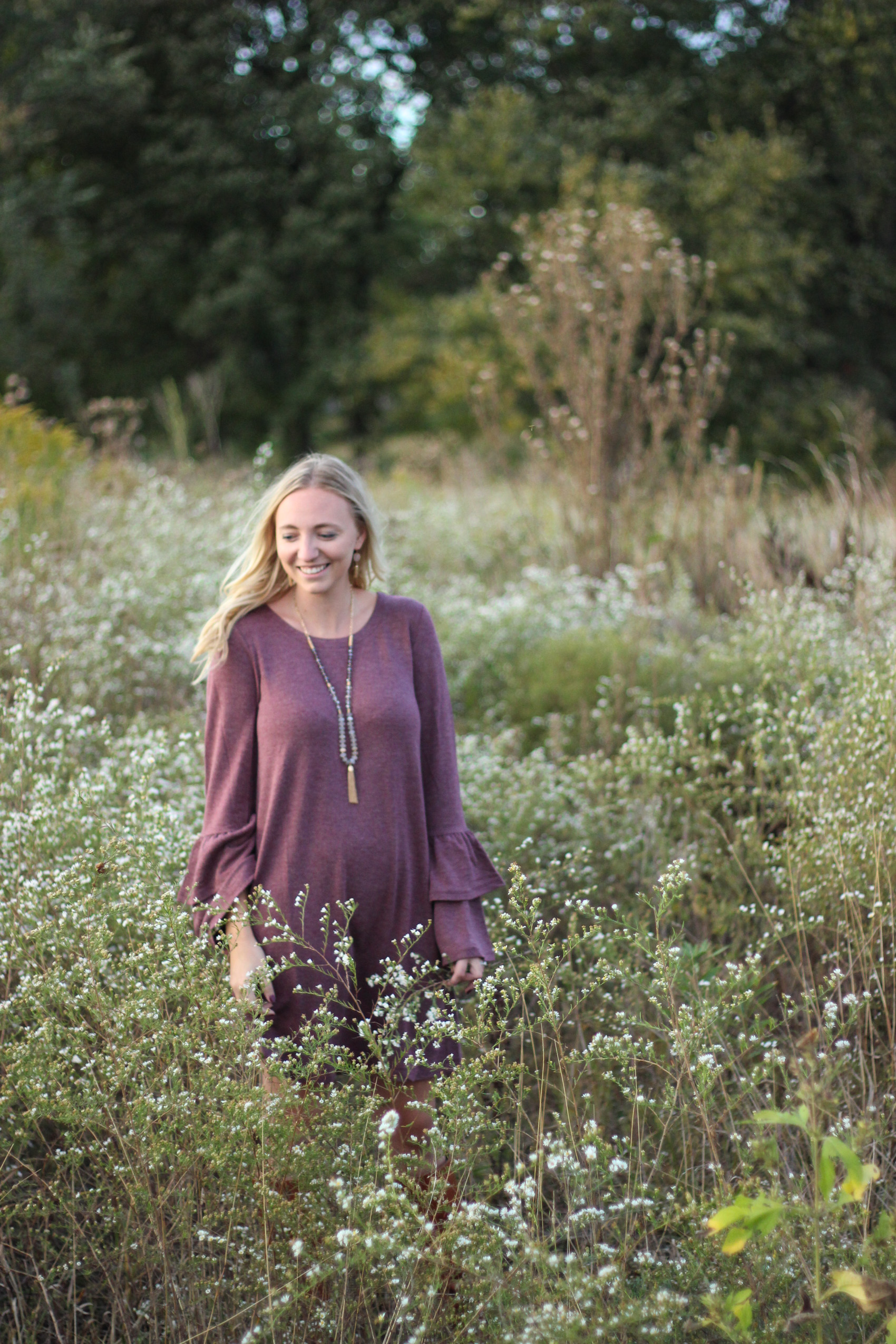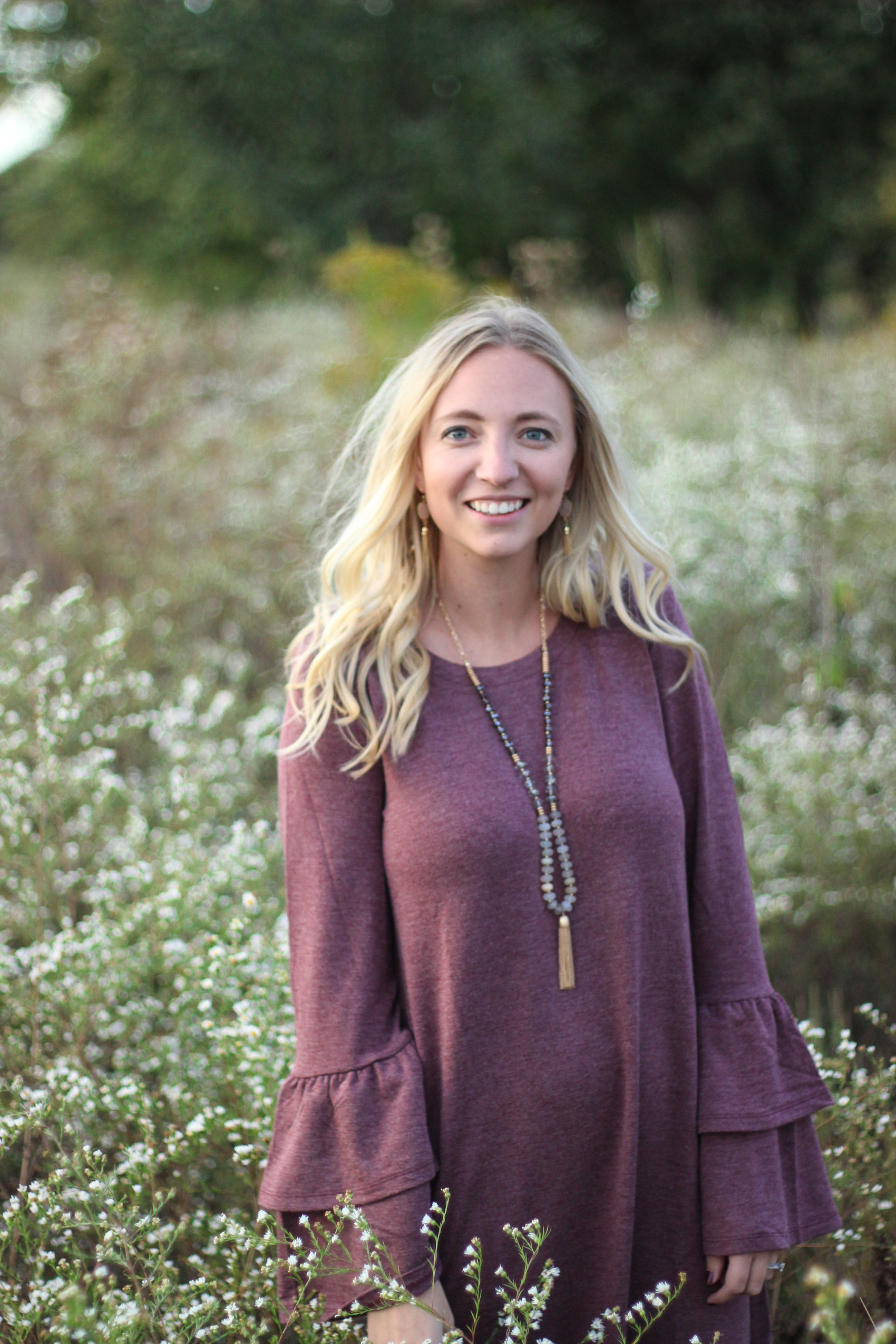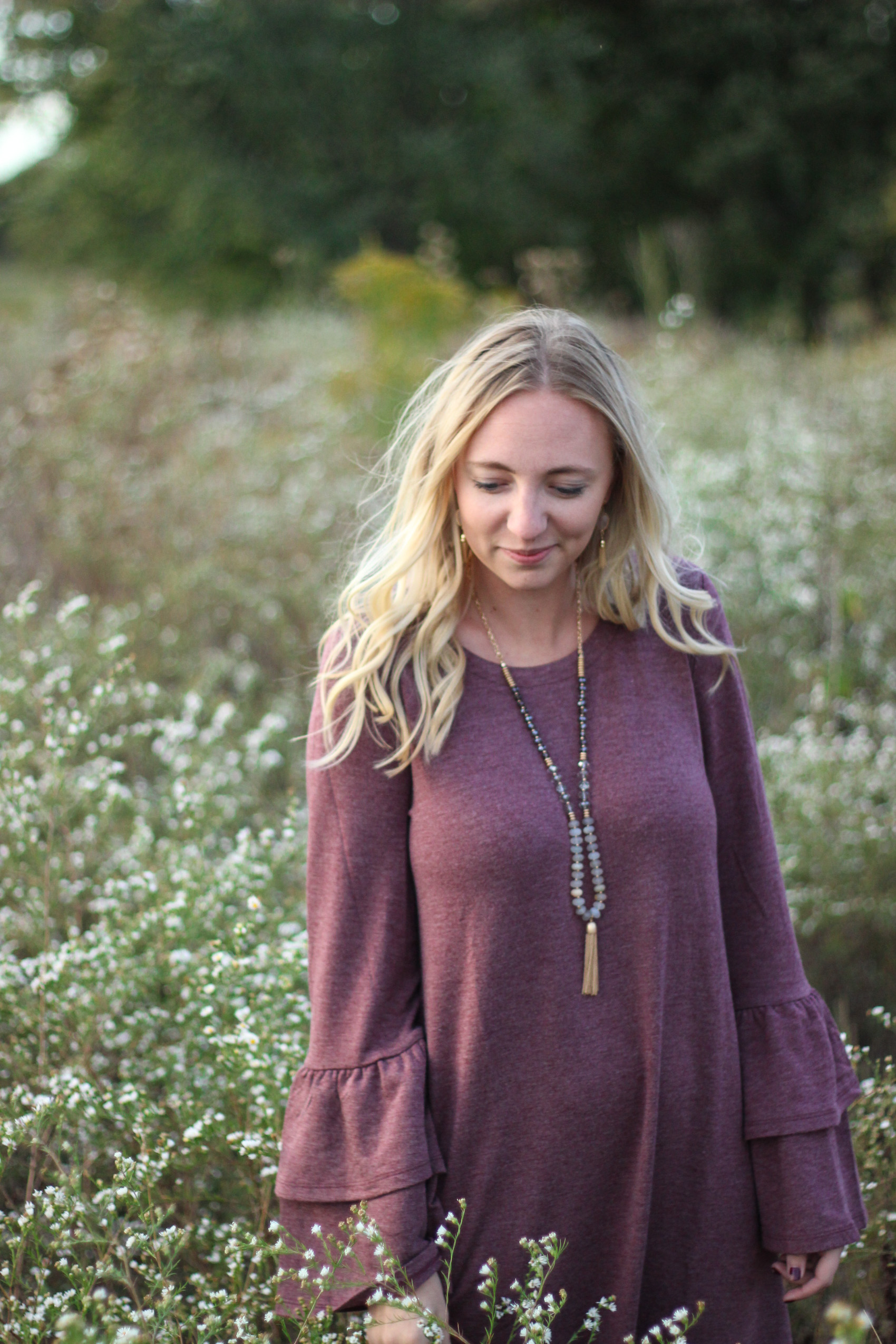 This past weekend Tony was gone in San Fransisco for a 24 hour work trip so I spent the weekend having a girl night, shopping, and decorating our house for fall (I surprised Tony with new fall decor and he loved it!) and enjoyed relaxing. Sunday I wore this causal fall look & it was perfect for running errands, decorating the house, and snuggling with my husband. When I saw this
dress
on Saturday, I knew I had to have it. The store only had a small so I snagged it but I did end up returning it for an XS because it runs big!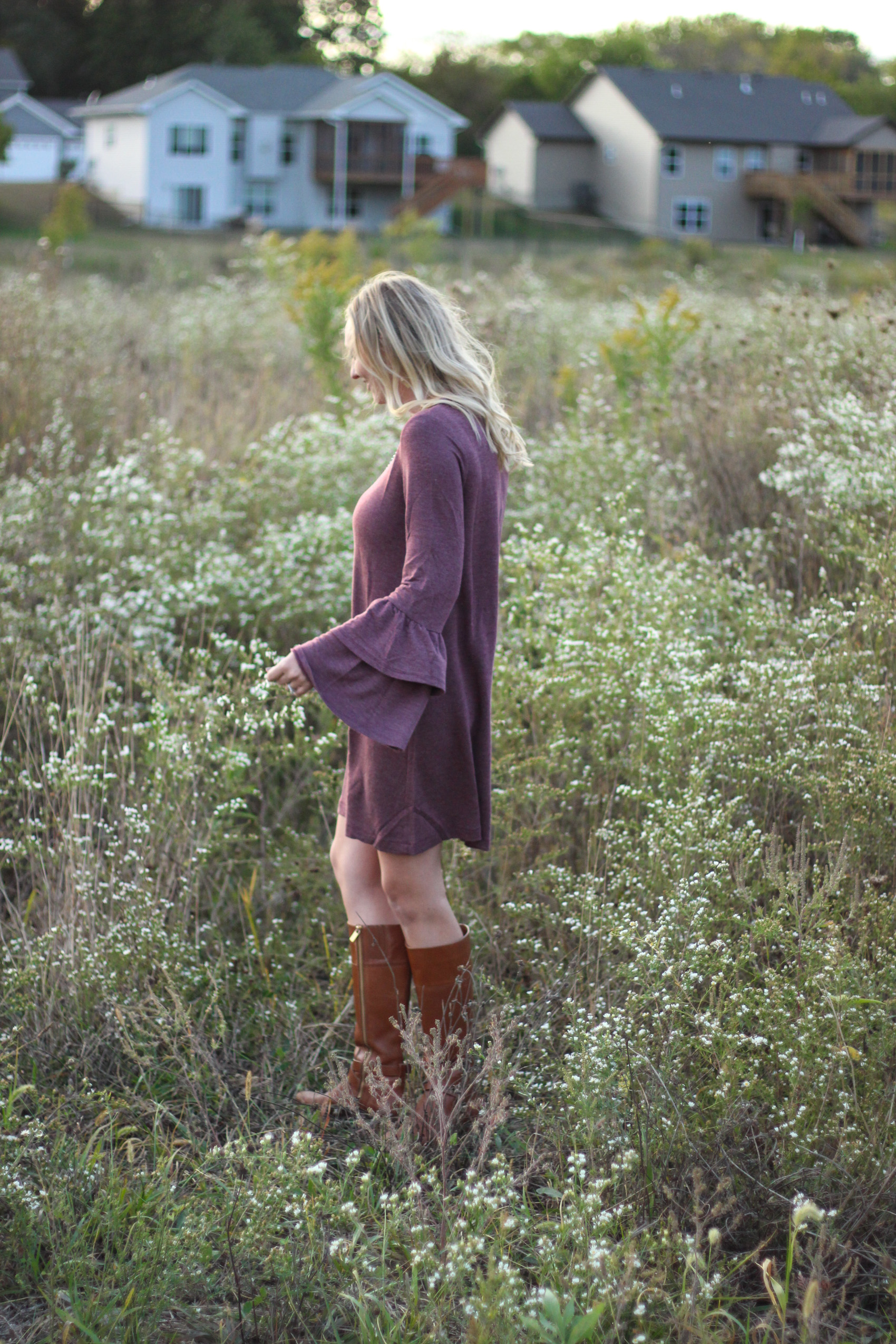 I am very excited to get a new pair of brown boots this year but what I'm wearing today are my favorites from two years ago. I found a pair similar (see here) but mine are all brown. I am a person that wears a pair of shoes often if I really love them and unfortunately, these guys are pretty beat up. This fall/winter I'm going to buy boot fillers so they keep their shape. My ankles are really tiny & so the boots always bunch at the bottom. Any suggestions for that?! This year I'll be on my game and hopefully that won't happen.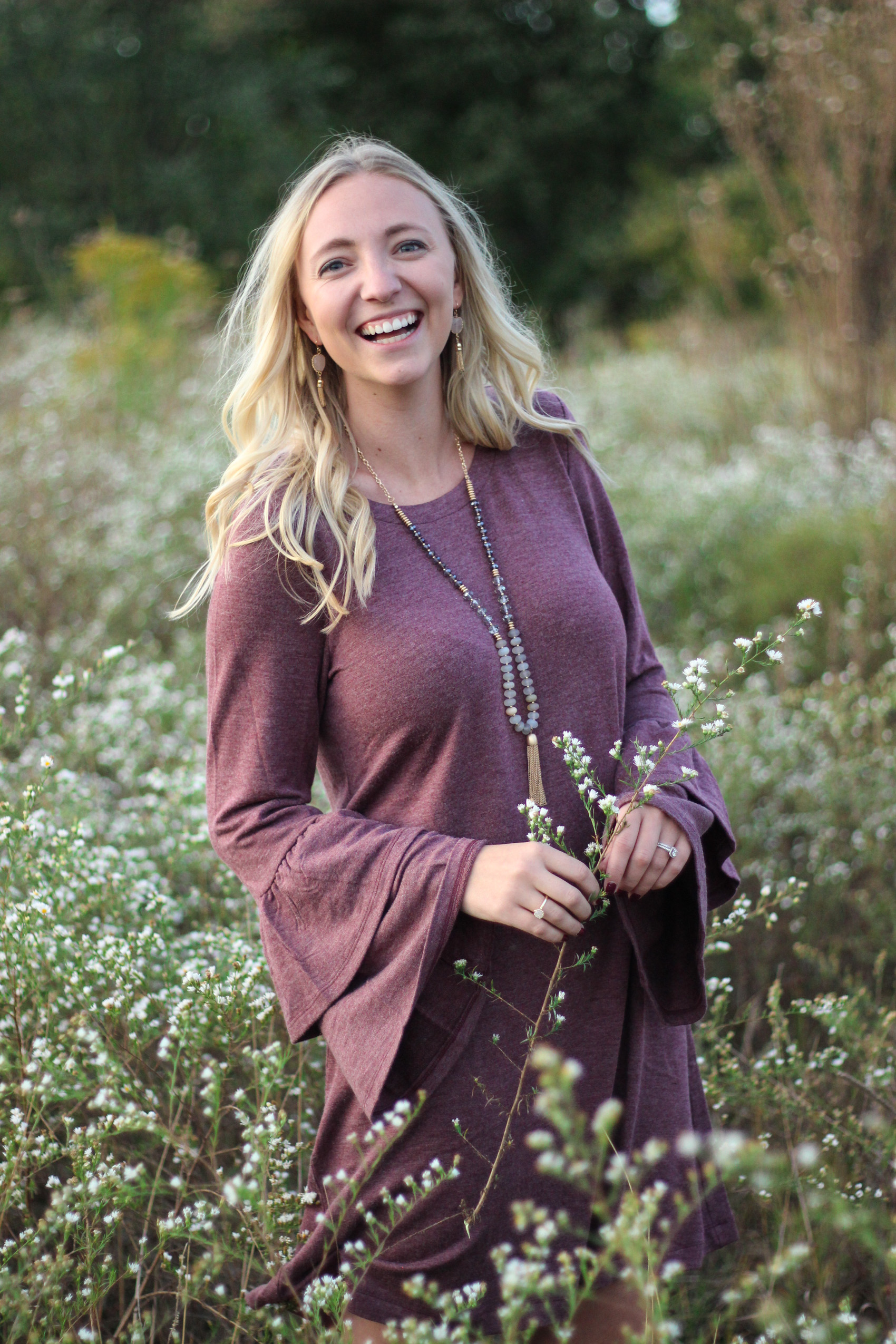 I normally stay away from long necklaces since I have a larger chest, but this one was too pretty to pass up. I paired it with my favorite dainty ring and old tassel earrings from Charming Charlie's. The dress was a steal – currently its 50% making it around $30! Its the perfect shade of plum and will lead well into our later months of fall and would be a great dress for Thanksgiving. Next time, I'll try pairing it with a vest, booties, and maybe even a belt.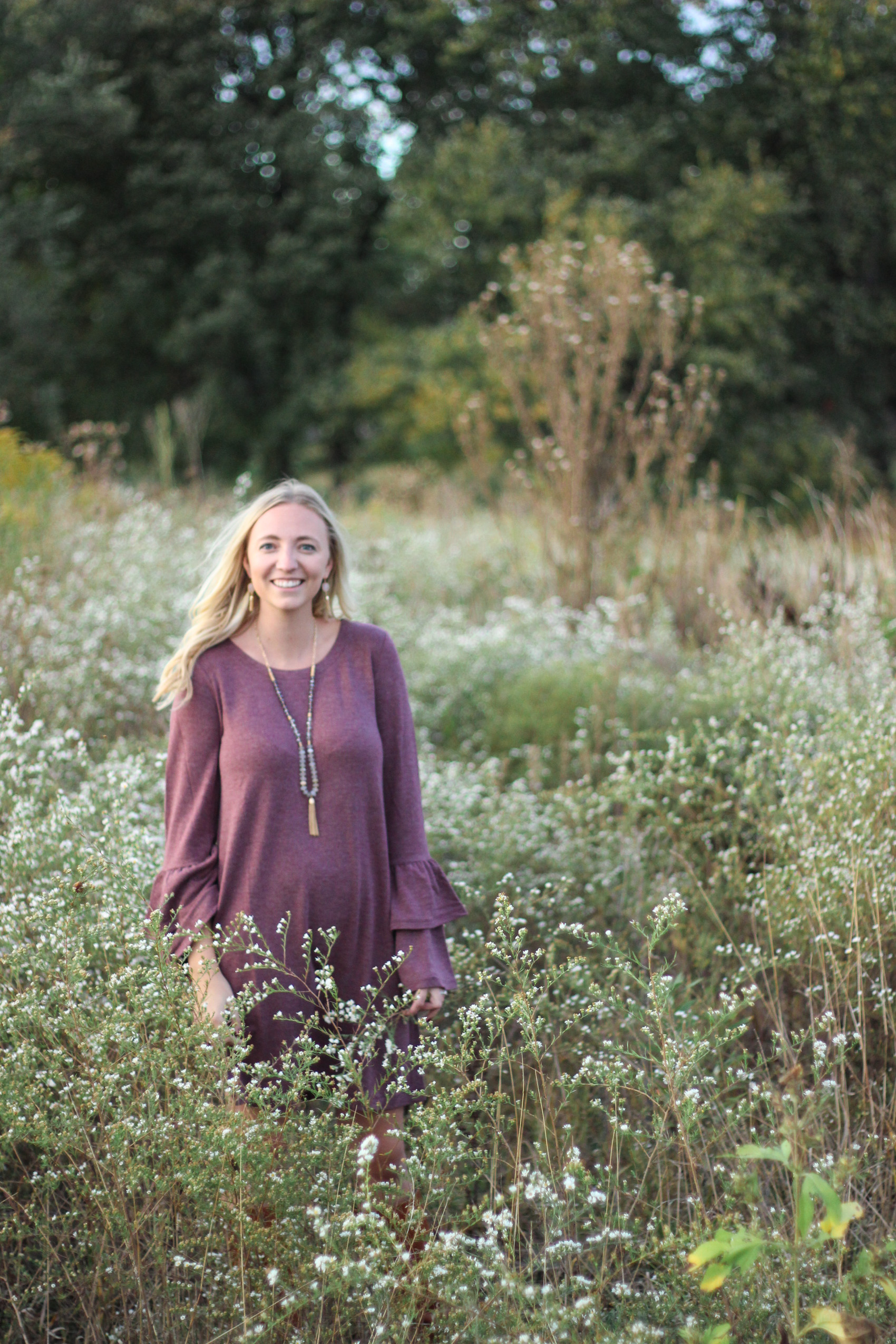 Stay tuned for some more fall home decor, a post about decorating your front porch, & my favorite fall work outfits. All coming to you on the blog soon! Hope you have a great night! XO Meag