Table // Side Chairs // End Chairs // Round Chargers // Candlesticks (similar)
Plates // Cake Stand (similar, splurge) // Linens 
I can't even tell you how exciting of a post this is for me. We (Tony and I) kinda have a long story with this table. After living with each other for three years and having a small two-person table, we were SO excited to upgrade to an "adult" table to fit 4-6 people. After stalking (and yes I mean stalking) the store and website, we were finally able to get our favorite table for our new house. This meant meals at a table and not at the island & decorating it for the respective seasons. It meant hosting family for holidays, setting another seat for children one day, and a place to meet after a long day. It may just be a dining (gorgeous may I say?!) table but it means so much more to us.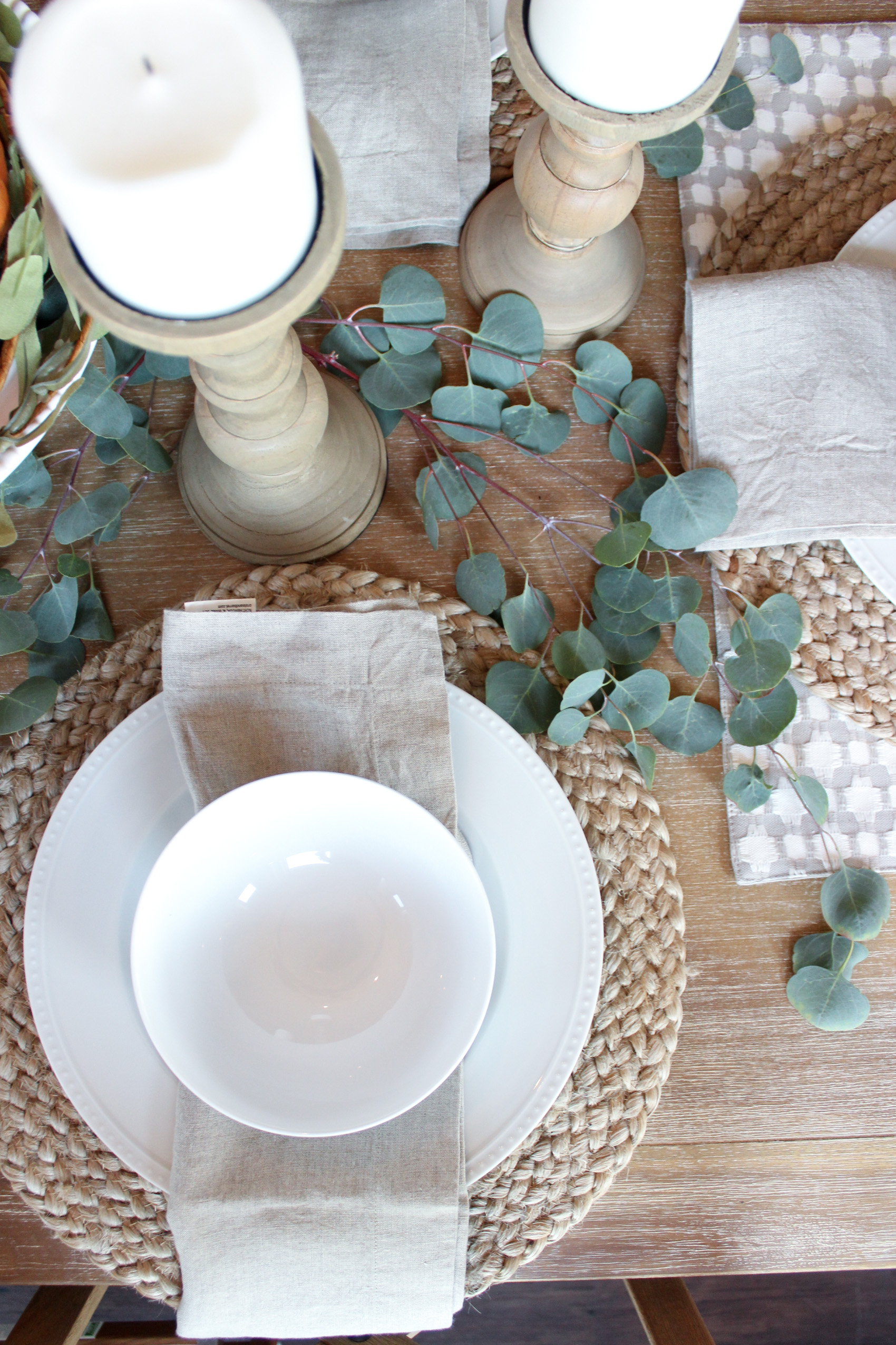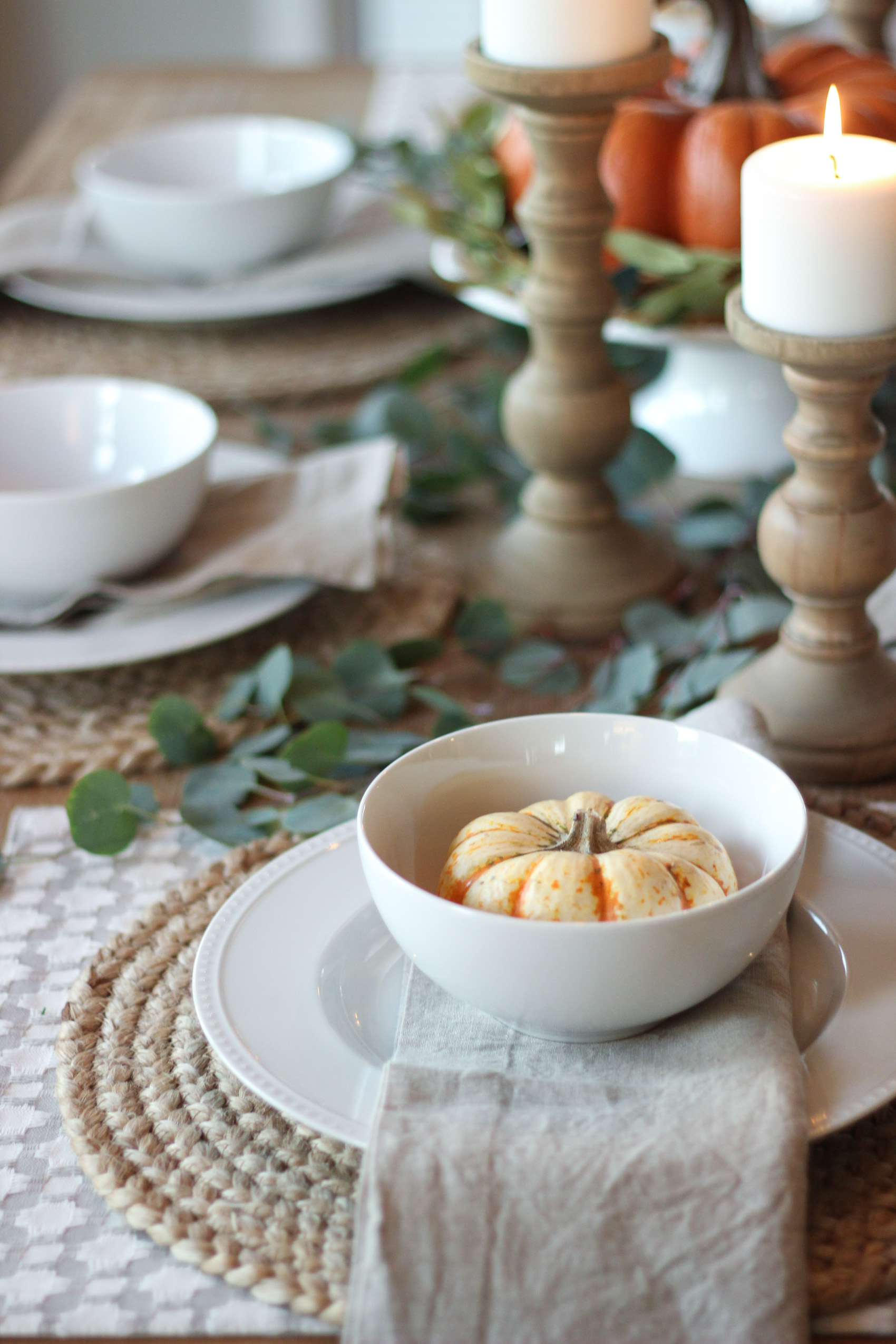 Once we knew what table we wanted, we had the option to buy the exact matching and expensive chairs or we could go searching for something else. After realizing how much furniture we truly need in our new house, we decided to look elsewhere and I'm so glad we did! The chairs are the perfect compliment to a beautiful table & will grow with us over the years. You can find our side chairs
here
and our end chairs
here
.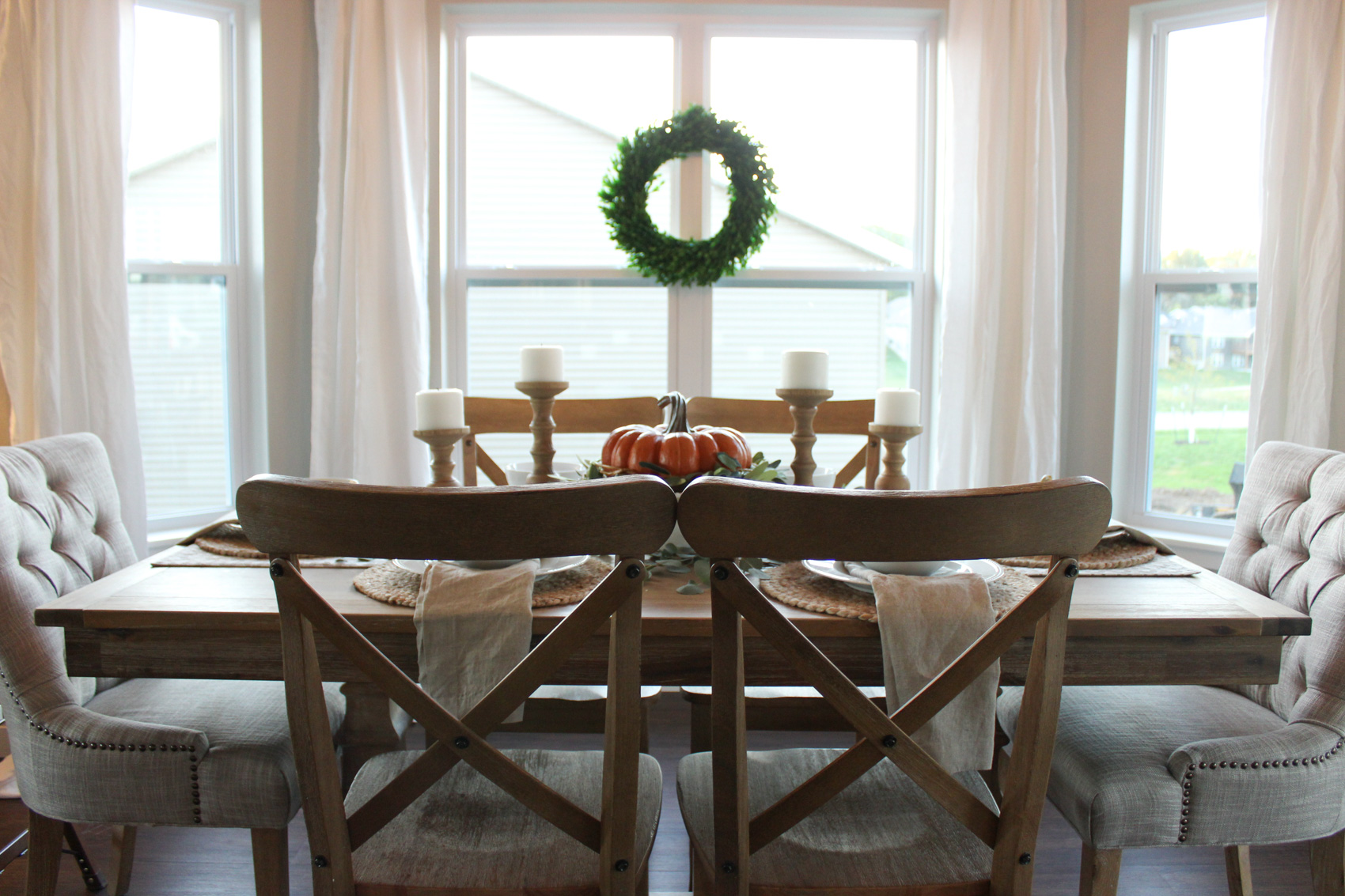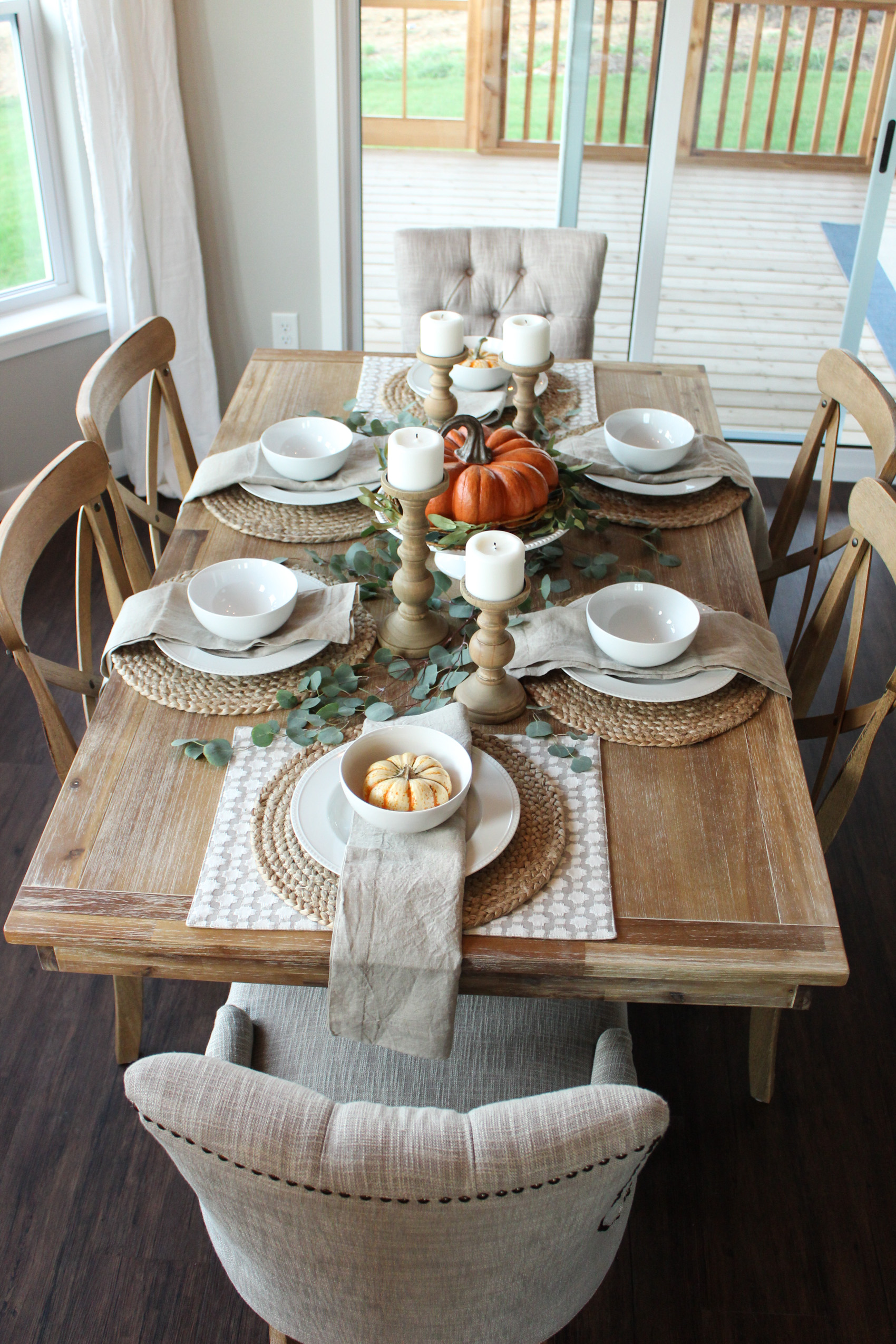 If you haven't already been able to tell, I'm a fan of neutrals. Just wait till you see our kitchen! I am absolutely obsessed with our beautiful dishes from our wedding registry & I love that they are timeless and will compliment our table for years and years to come. I knew I had wanted white dishes because 1. I love white and 2. I thought they would easily pair with various other dishes if I decided to add other colors depending on the season.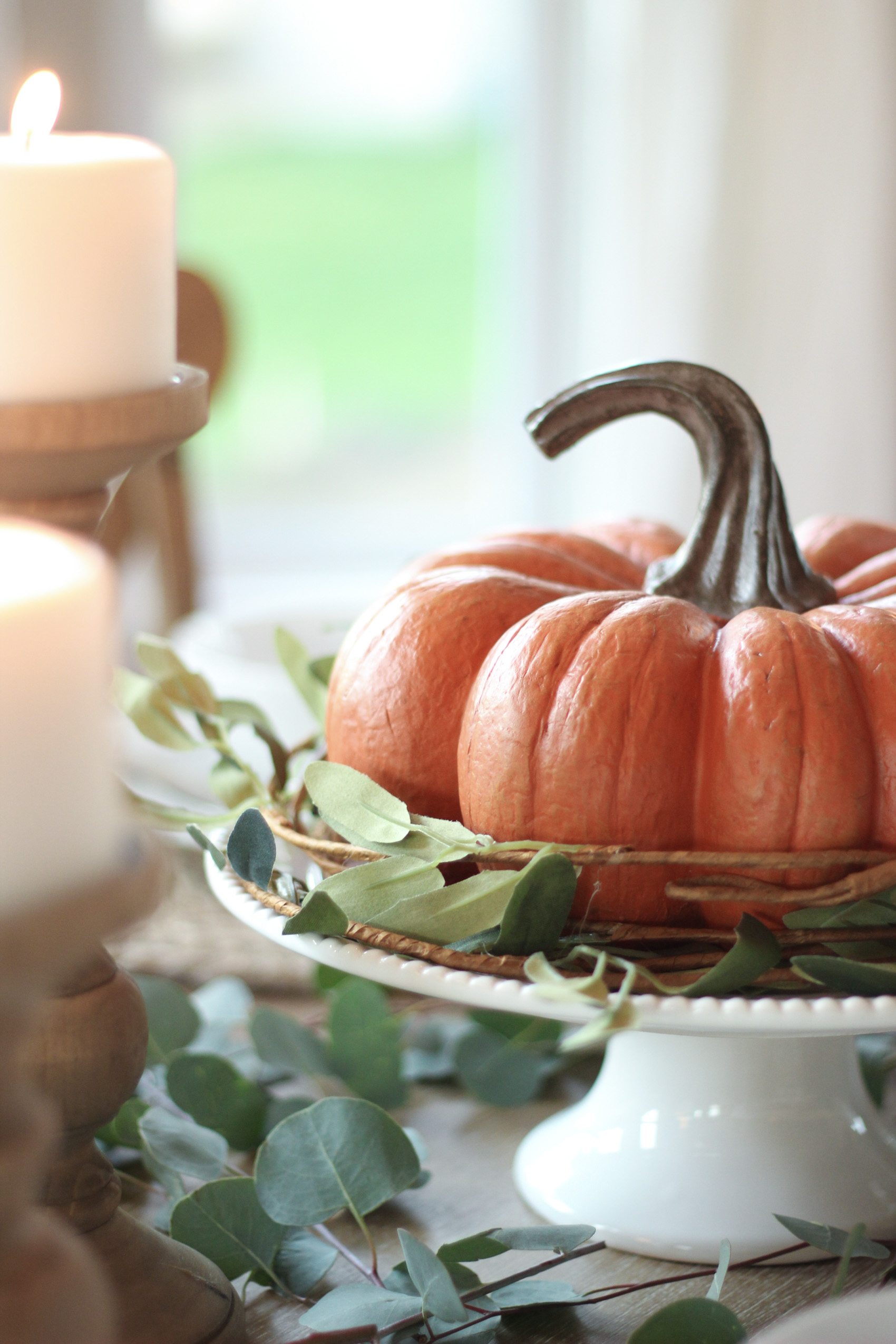 For fall this year, I layered basic colors with fresh florals. The cake plate allowed for some height on the table while the candlesticks broke up the height and added dimension. These specific candlesticks are from Kohls, but I am obsessed with these & these. I'm always grabbing my basic white cake plates from TJ Maxx (secret – I own over 7 cake plates from our wedding! I use them ALL the time for entertaining!) but sometimes its fun to splurge and get some pretty ones like this!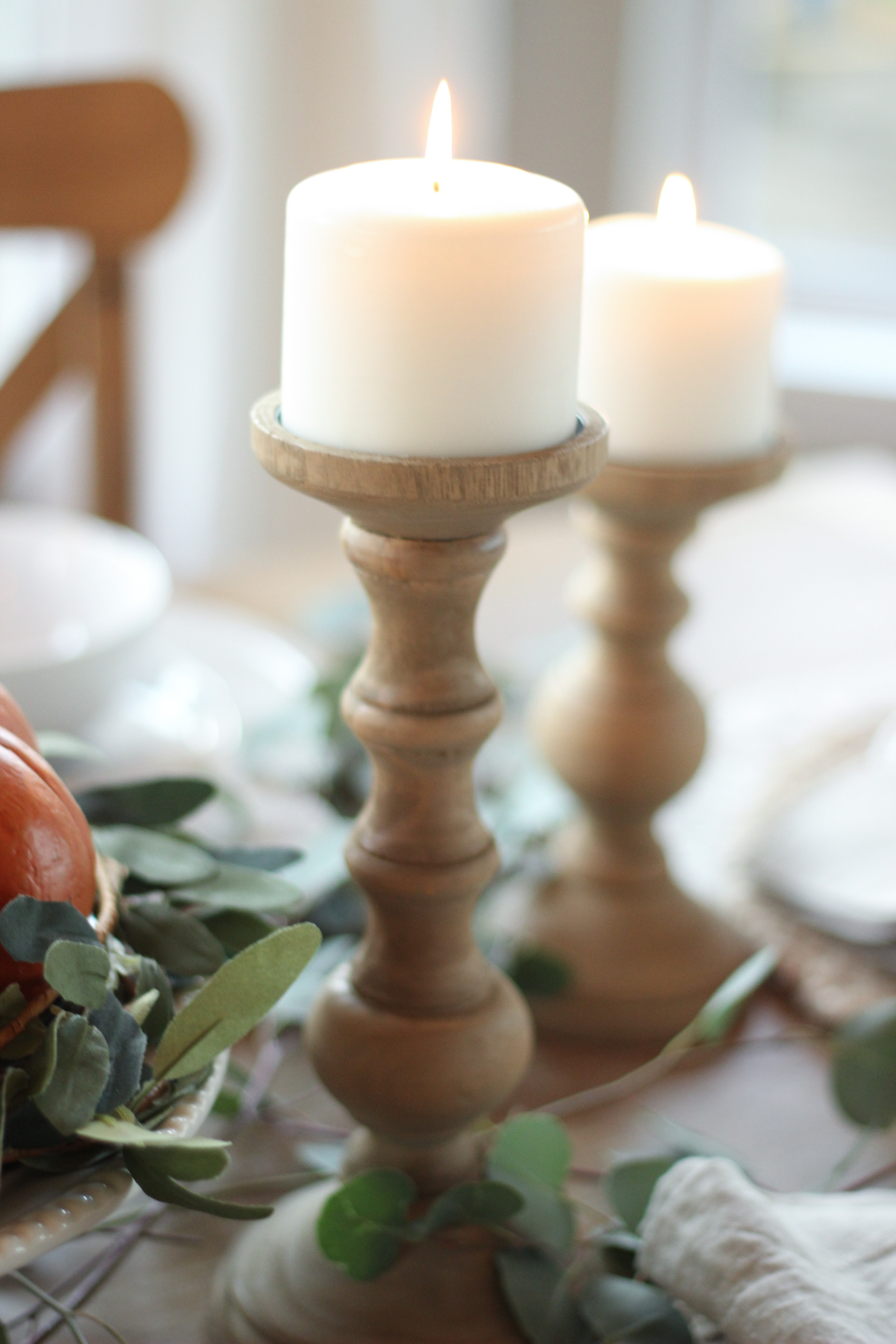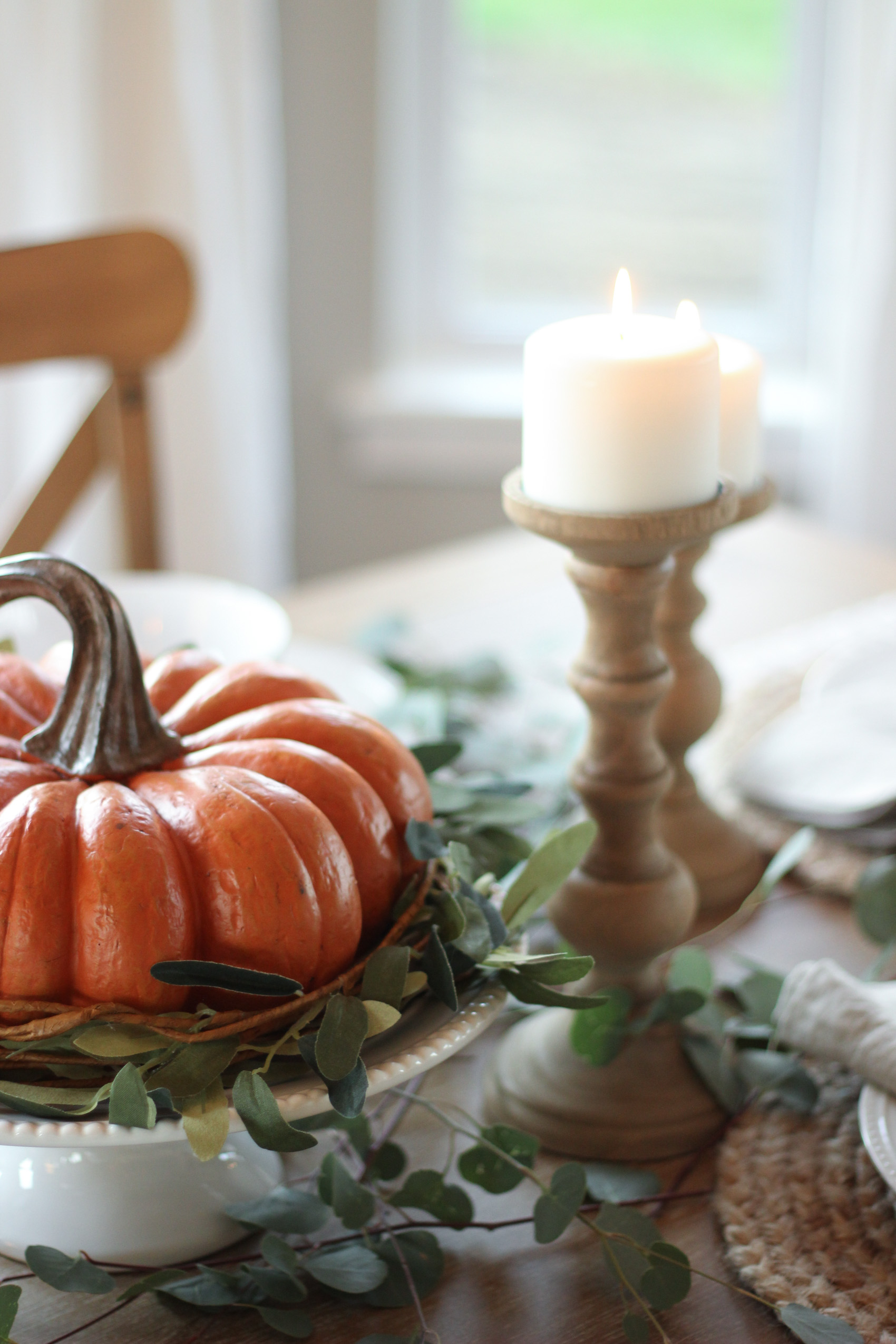 I went to our local Trader Joe's for some blooms & for small pumpkins. The pumpkins on the ends of the table added a pop of color without making it feel too busy. They were inexpensive and are perfect mix of fall colors!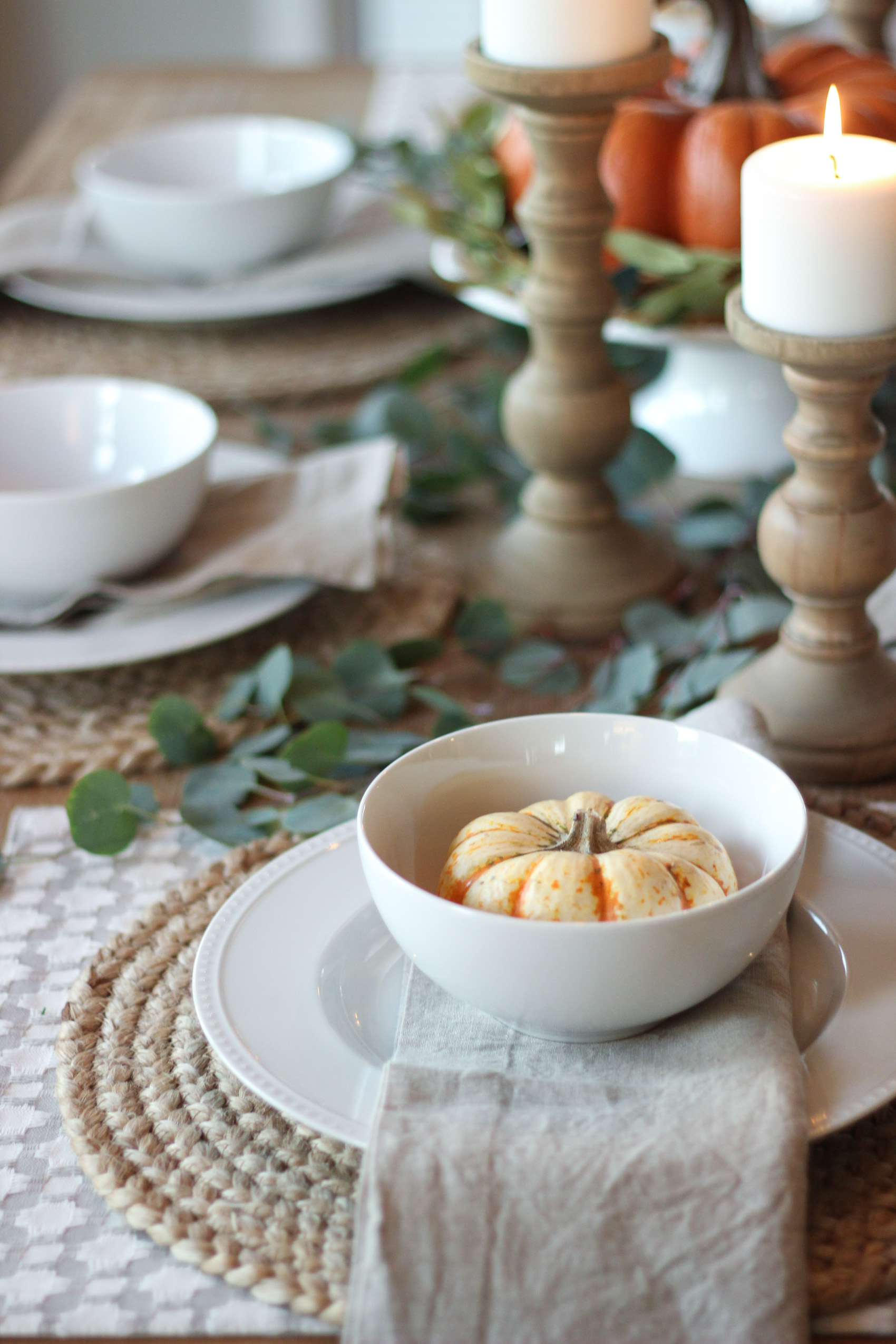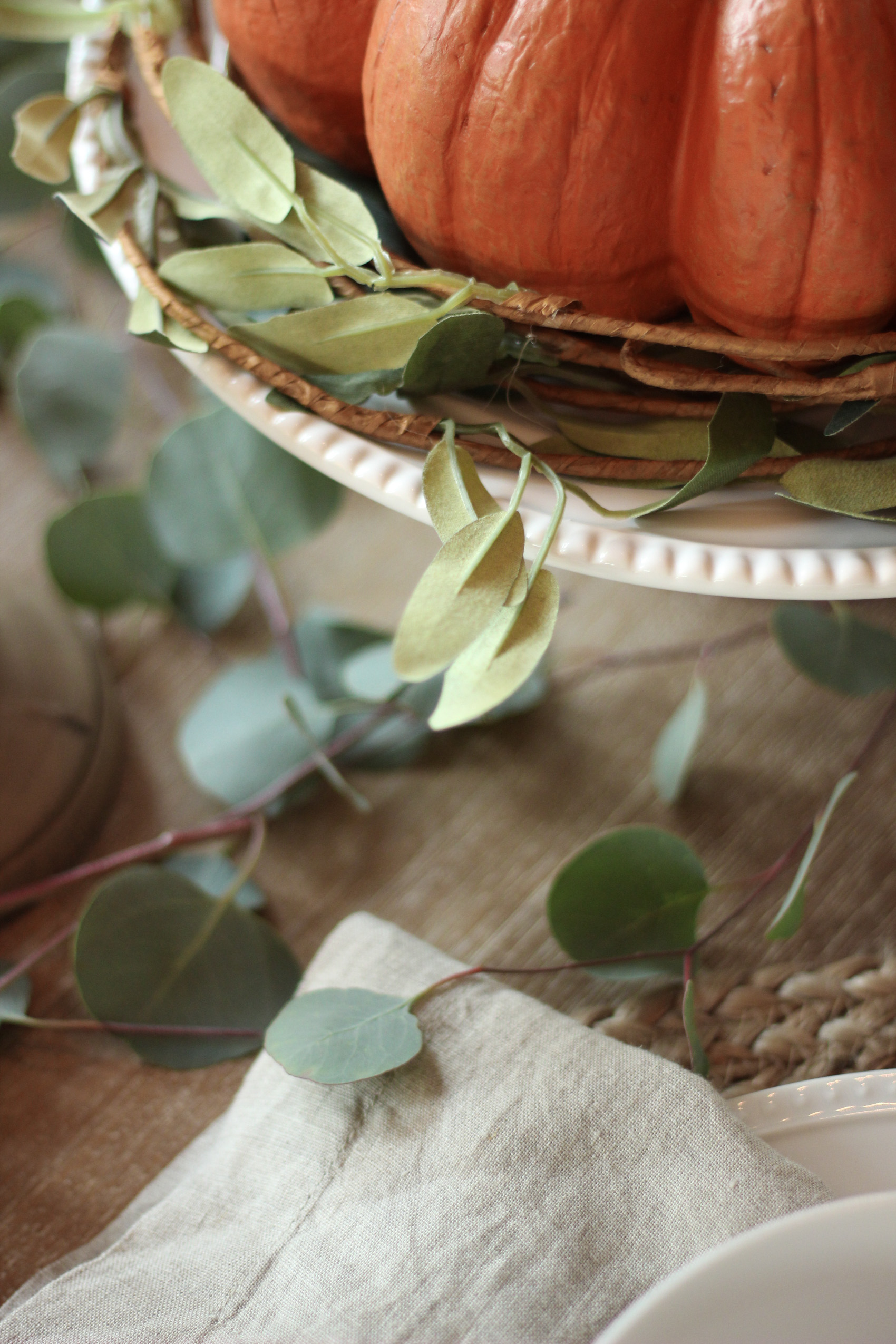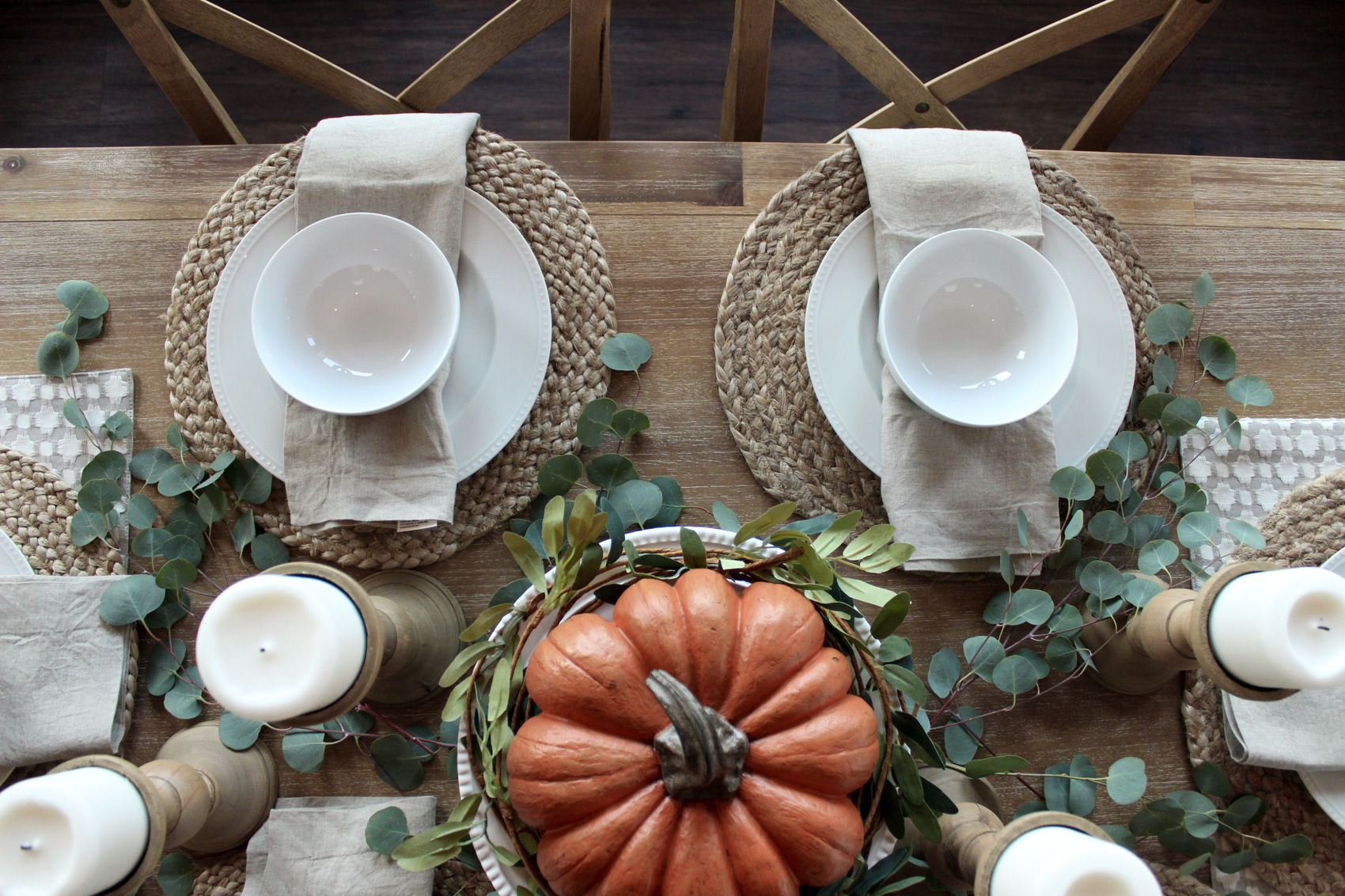 I'd love to hear what you did for your table this year & things that you continue to bring out year after year. I can't wait to start decorating for Christmas and to share that with you! Its going to be so fun decorating our house and making it cozy. Thanks for stopping by friends! Have a great weekend.