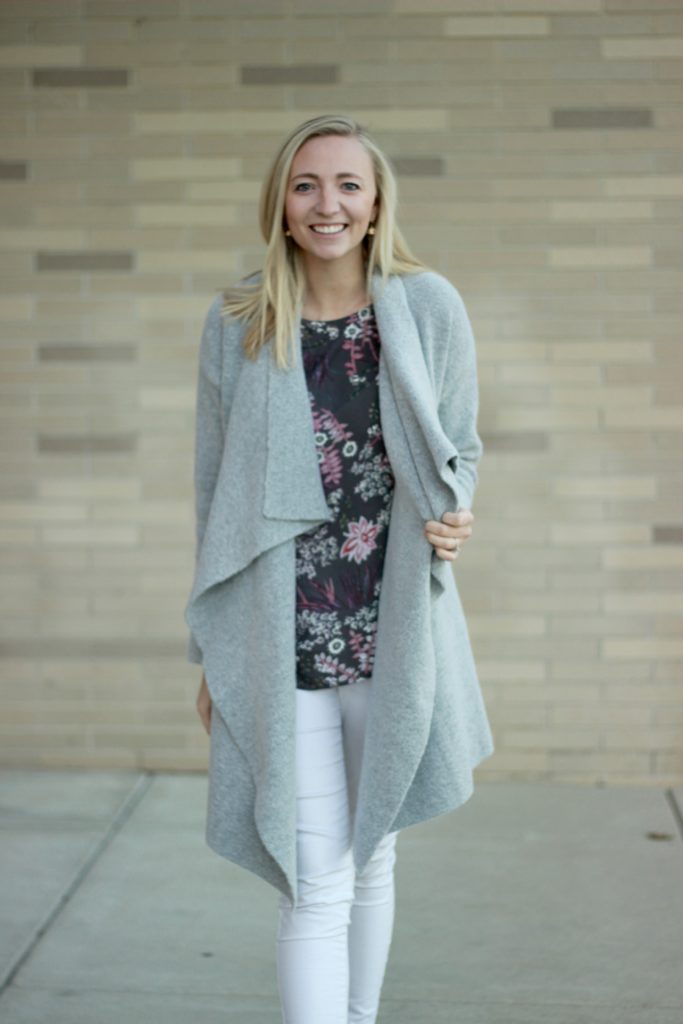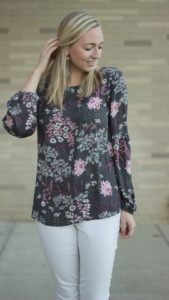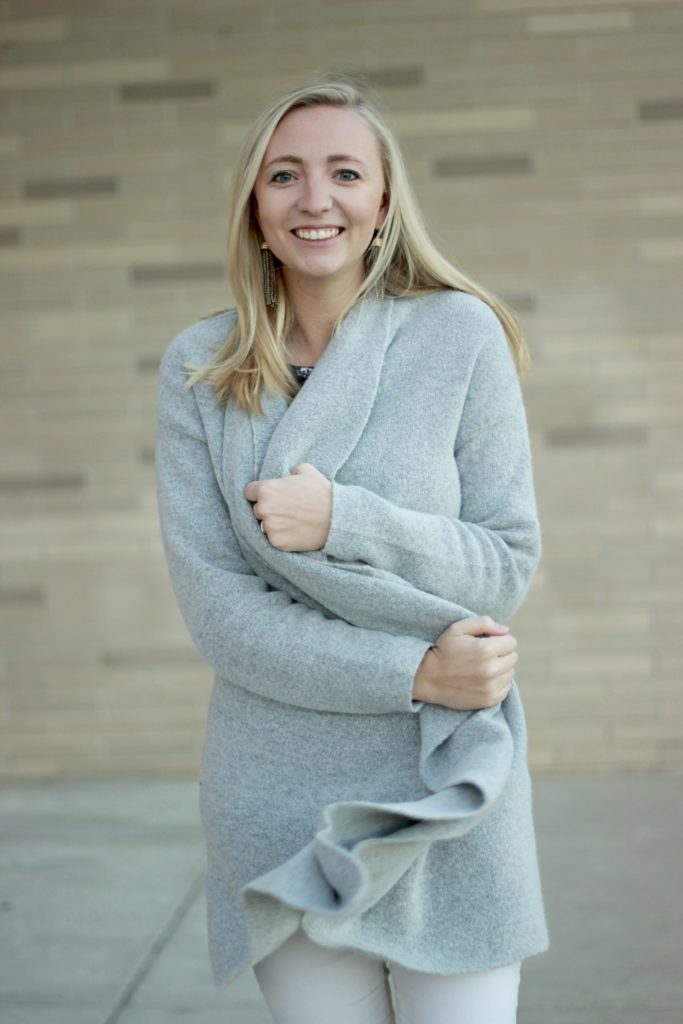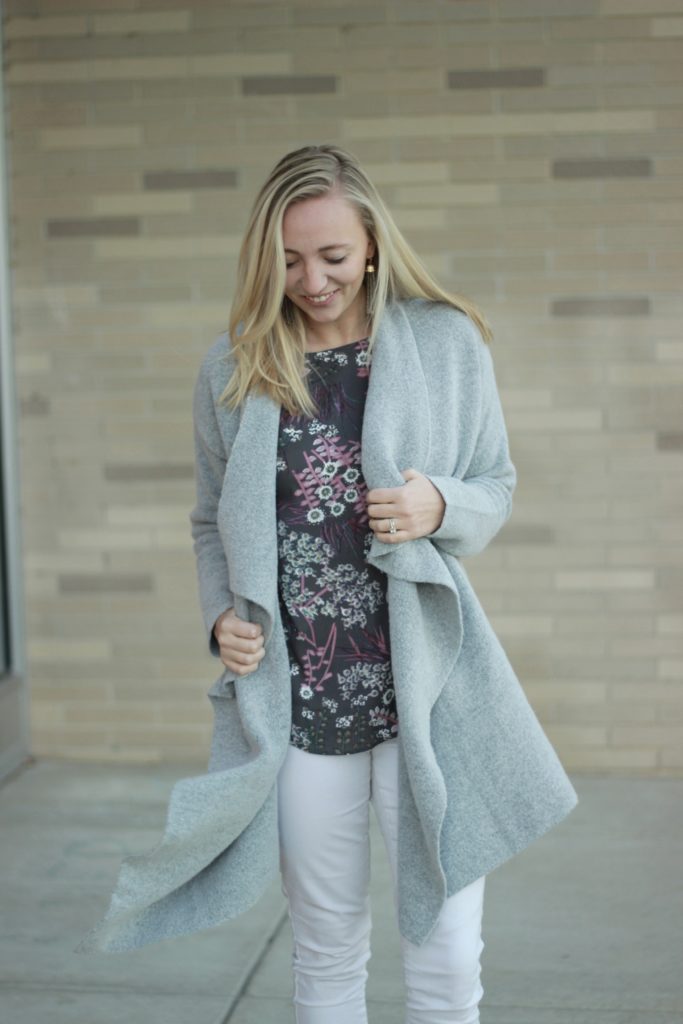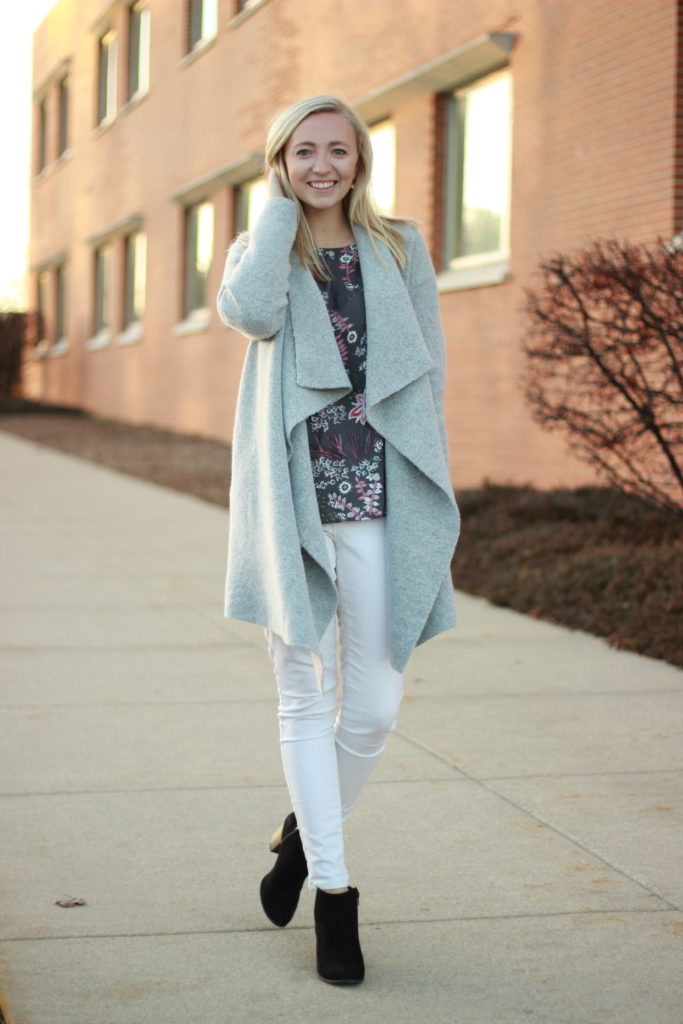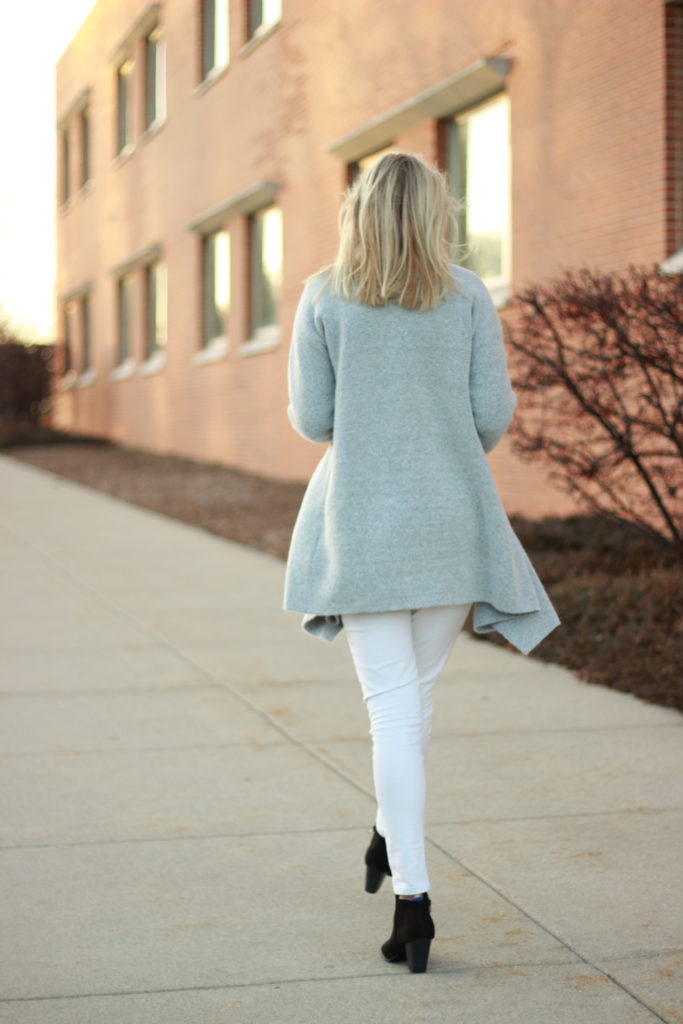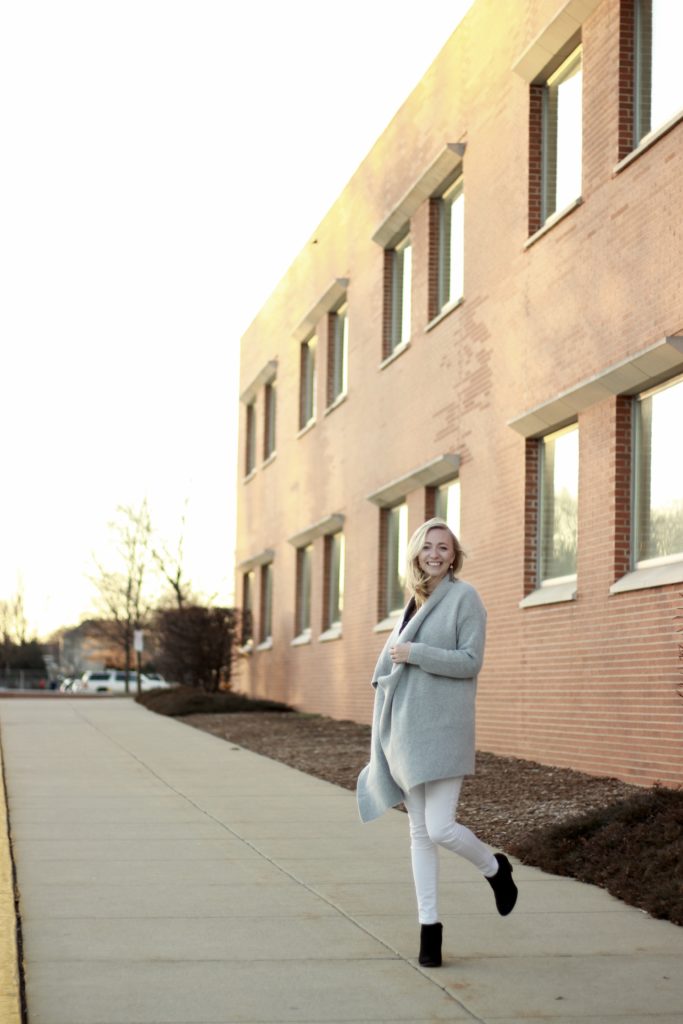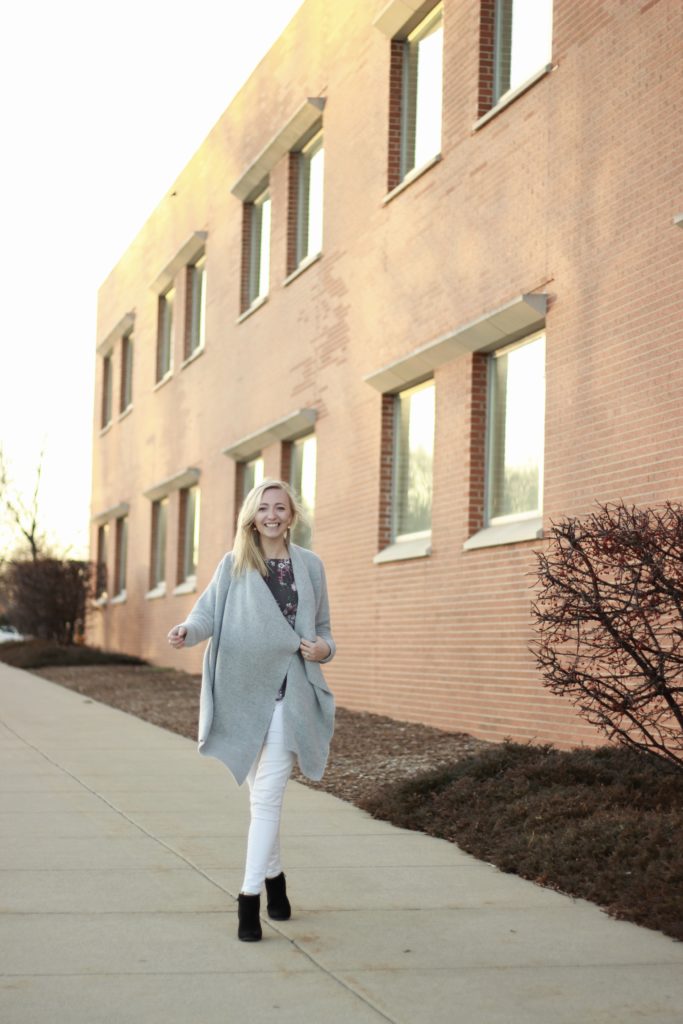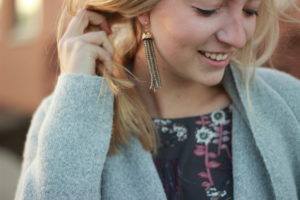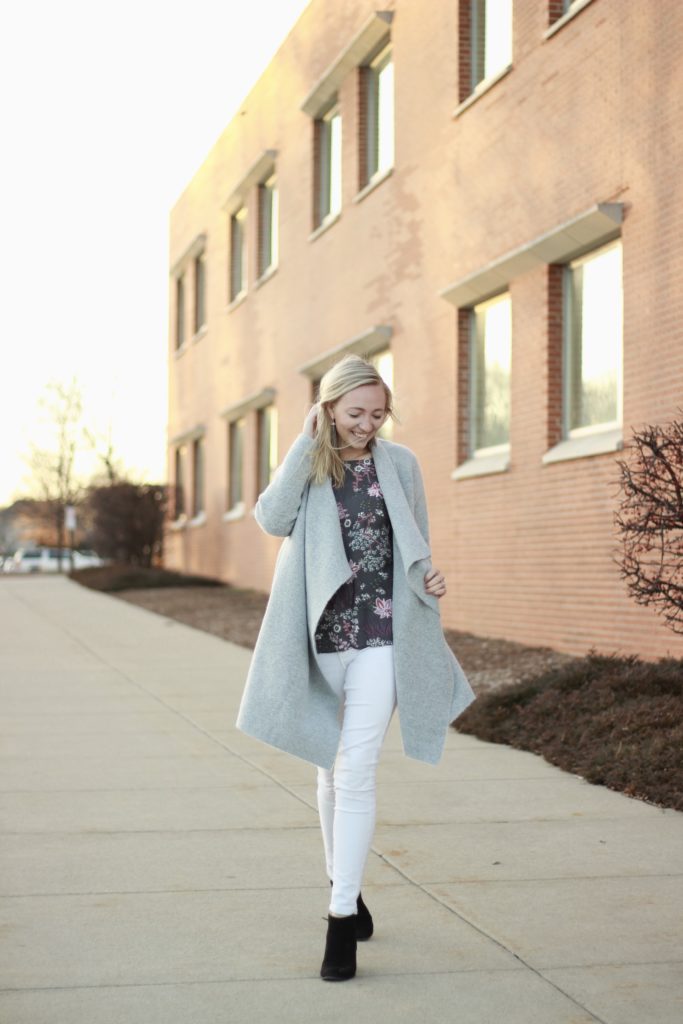 I was supposed to be Christmas shopping for everyone in my family when I saw this grey beauty in the front window. Instantly I knew that I would be my new staple for the season. When I put it on, it got even better. This sweater is not like a typical sweater material its actually a little thicker (think light jacket) and its so versatile. I've been wearing it over my pjs when bumming around the house and have styled it here for an everyday look.
If you've been following for a while, you know that I love my white pants and when creating this look I thought the contrast would be pretty for winter. This floral top is recent from my favorite store and I love the detailing in the arm. I love anything with a bell sleeve and this is pretty close. Its a great fabric that can be paired with jeans or dress pants for work!
For those who may not know, I am a music teacher during the day. I was so happy to head back to school and see all my kiddos. They were so excited to be back and it gave me so much energy! Its days like these that make me so thankful to be a teacher & thankful to be in an occupation that I love so much. Have a great weekend!
{ SHOP THE POST }