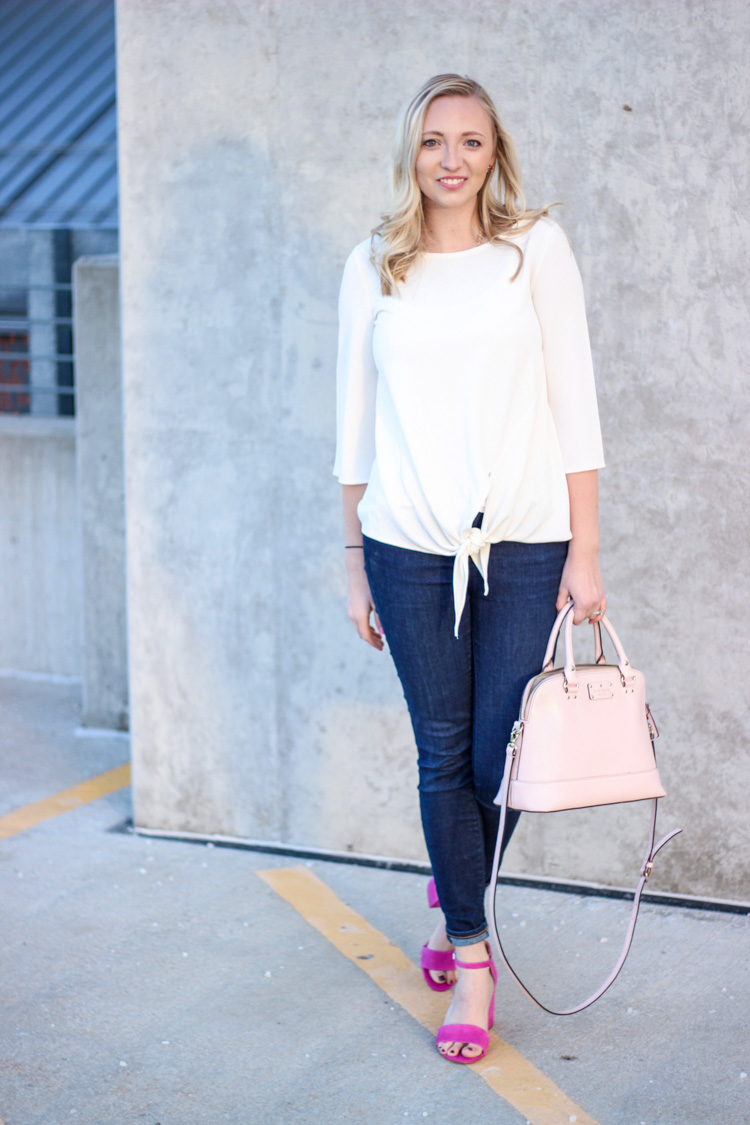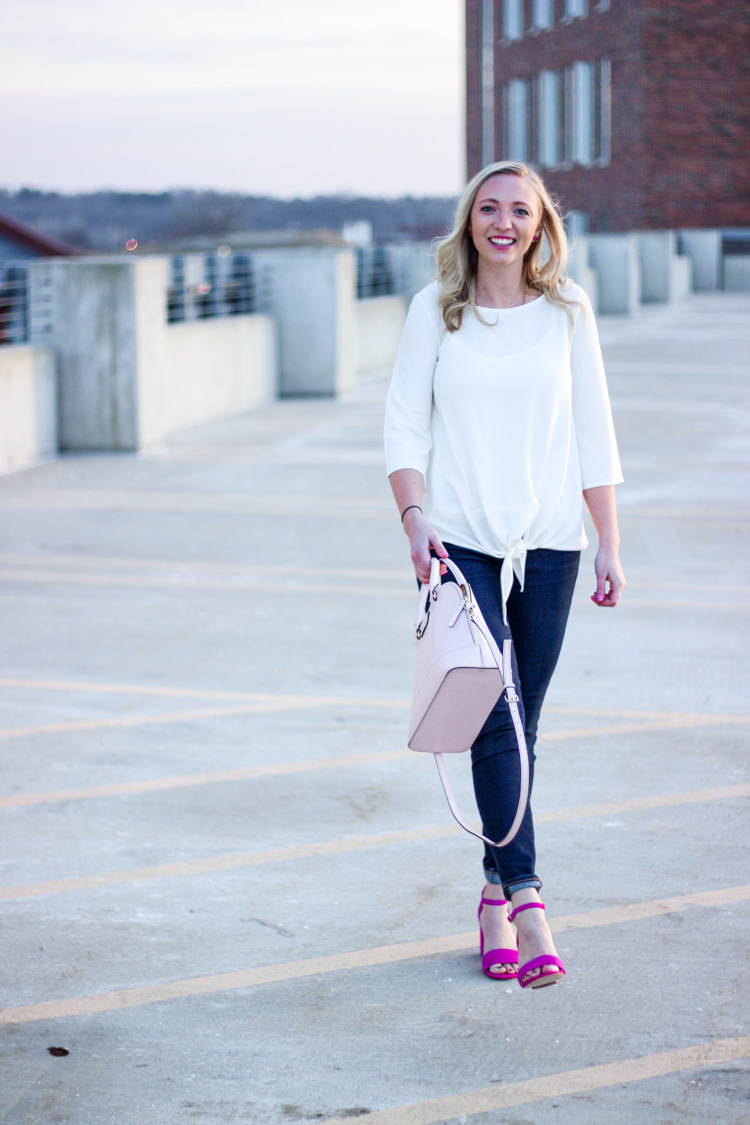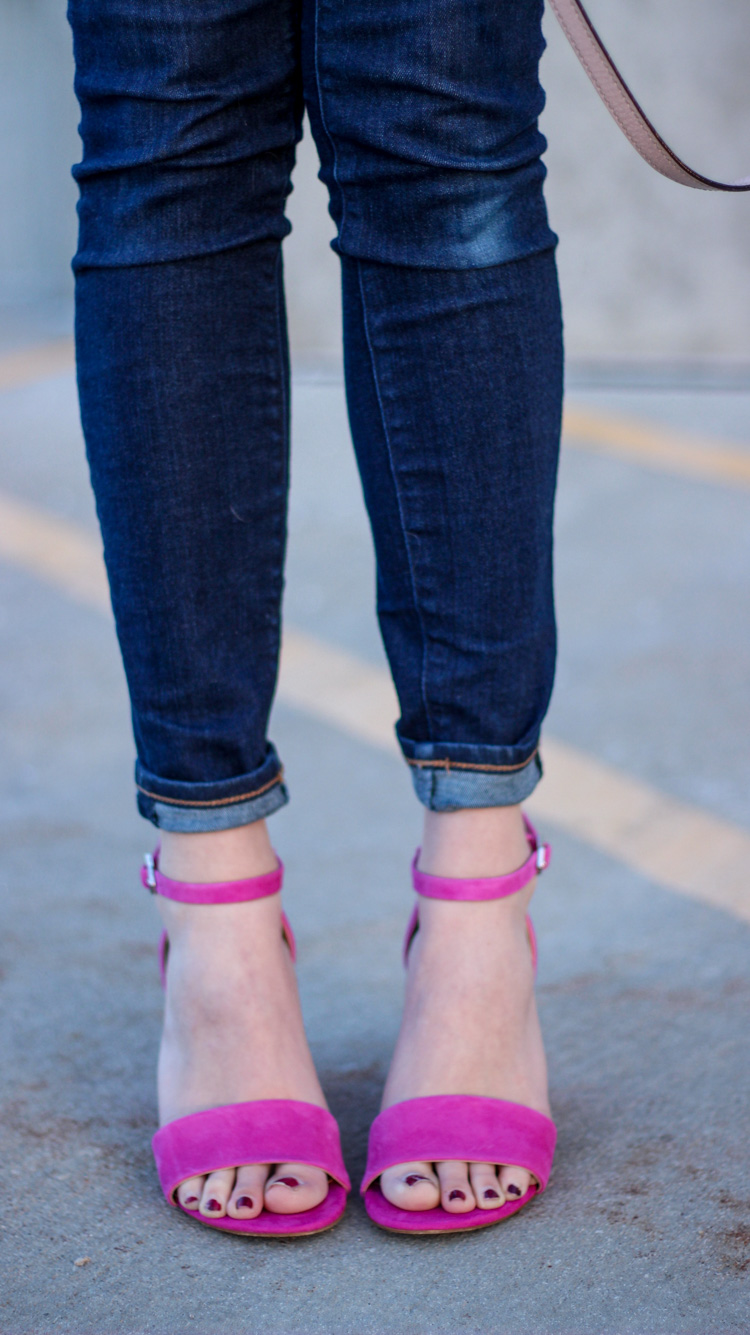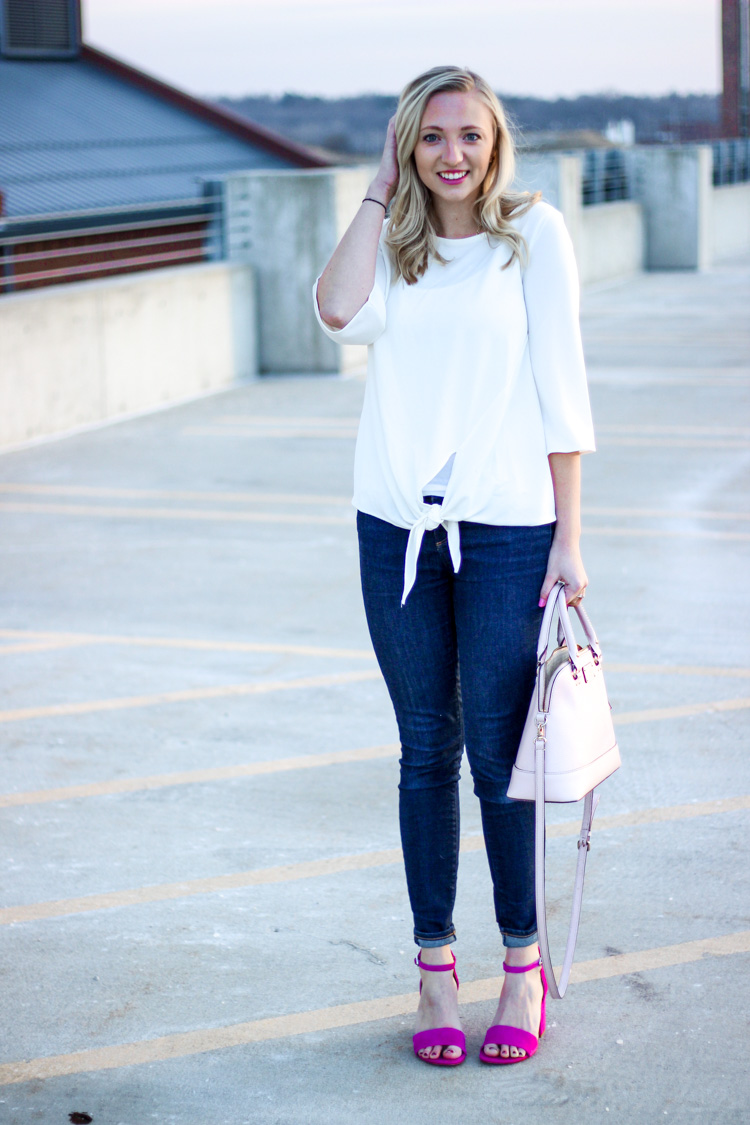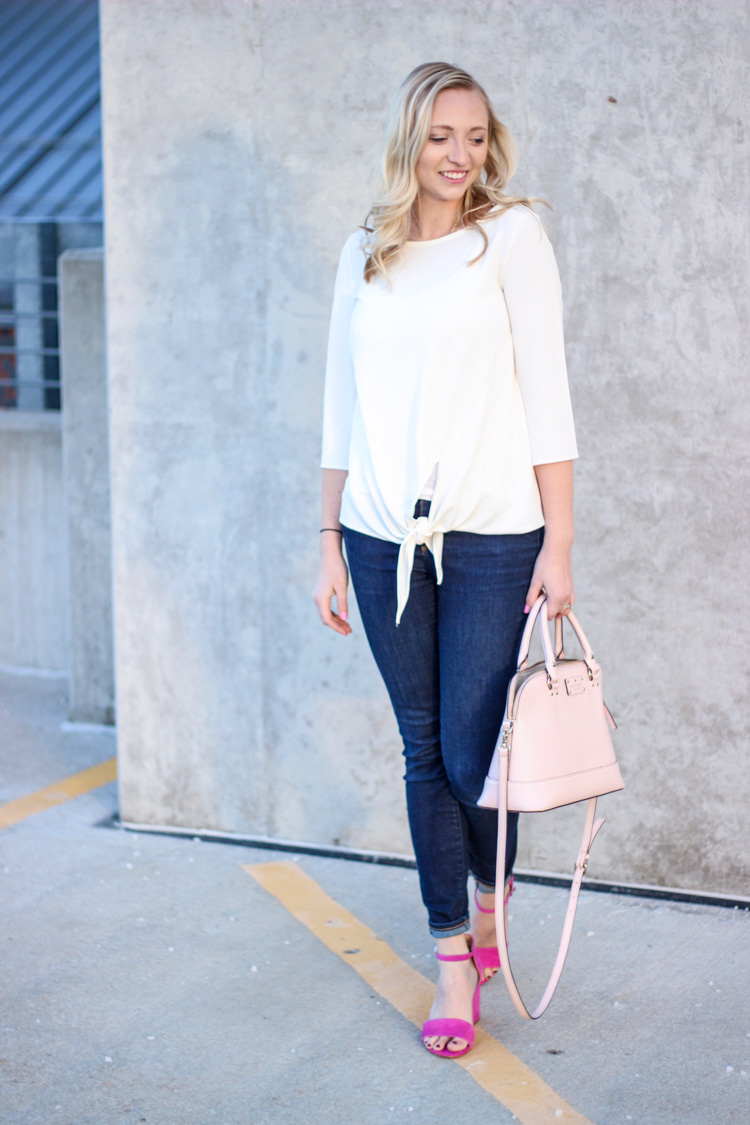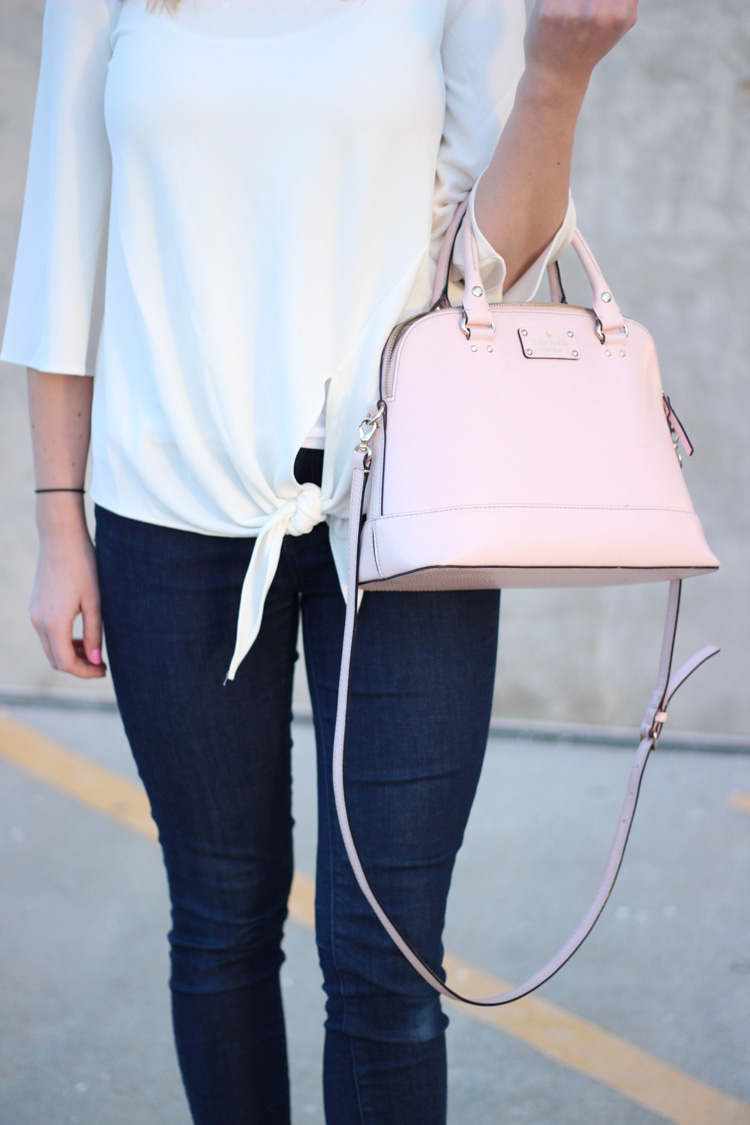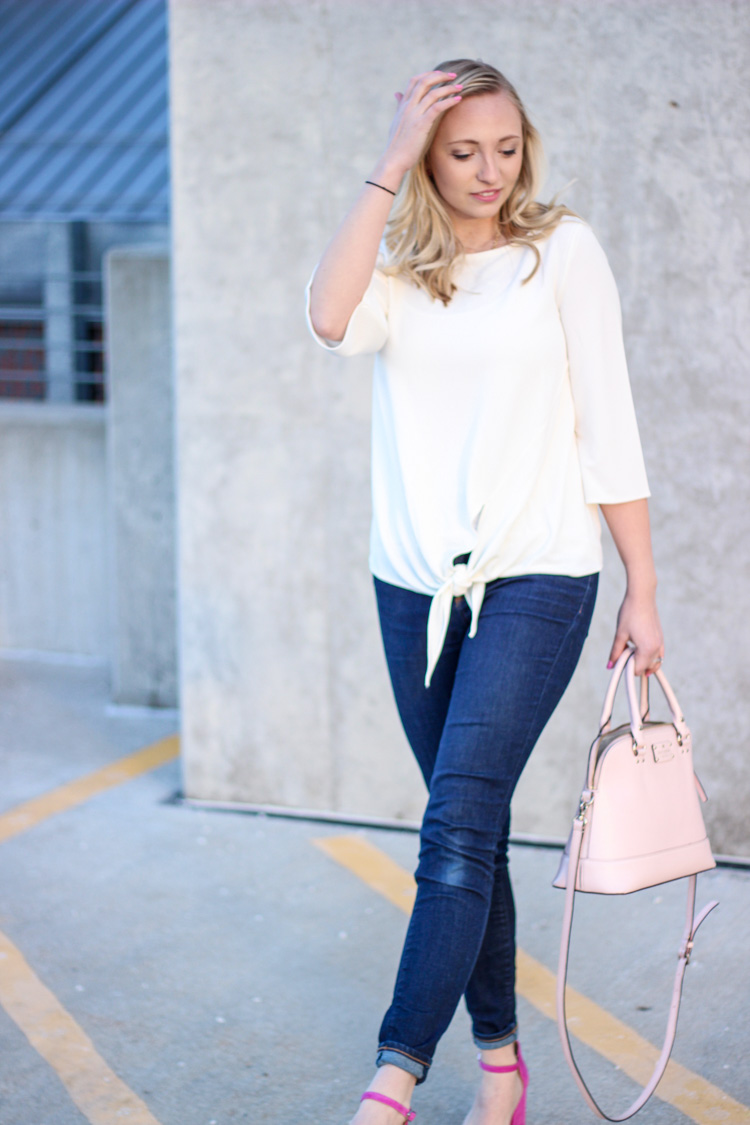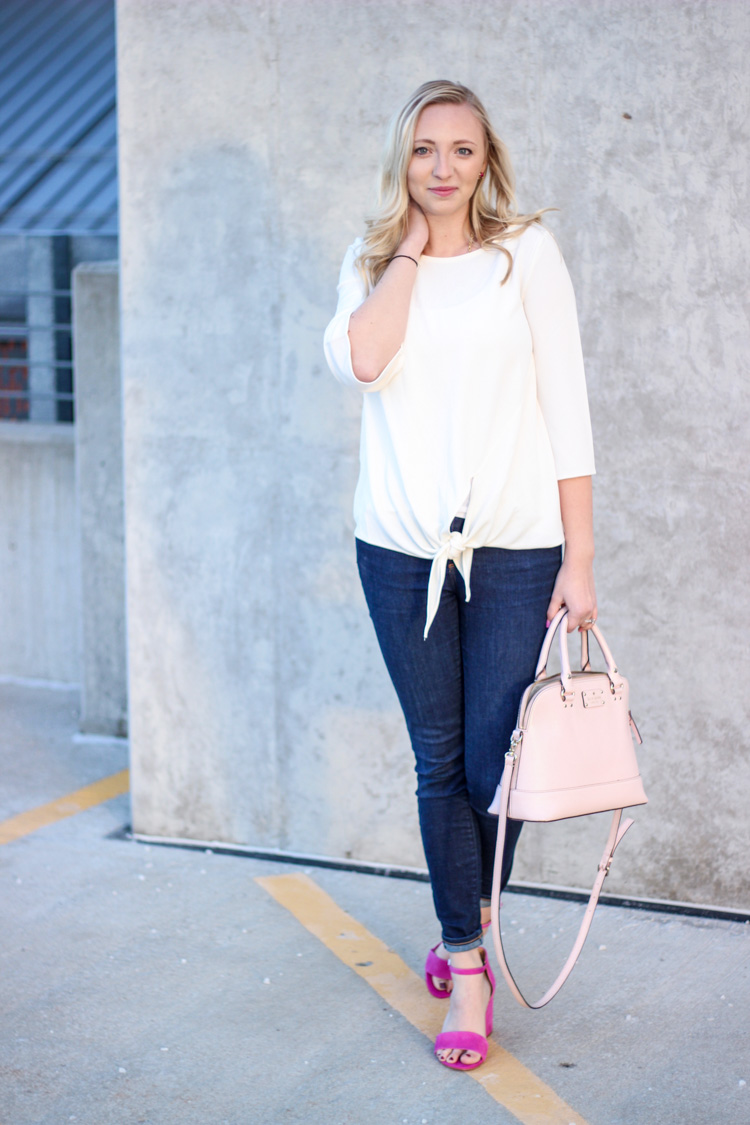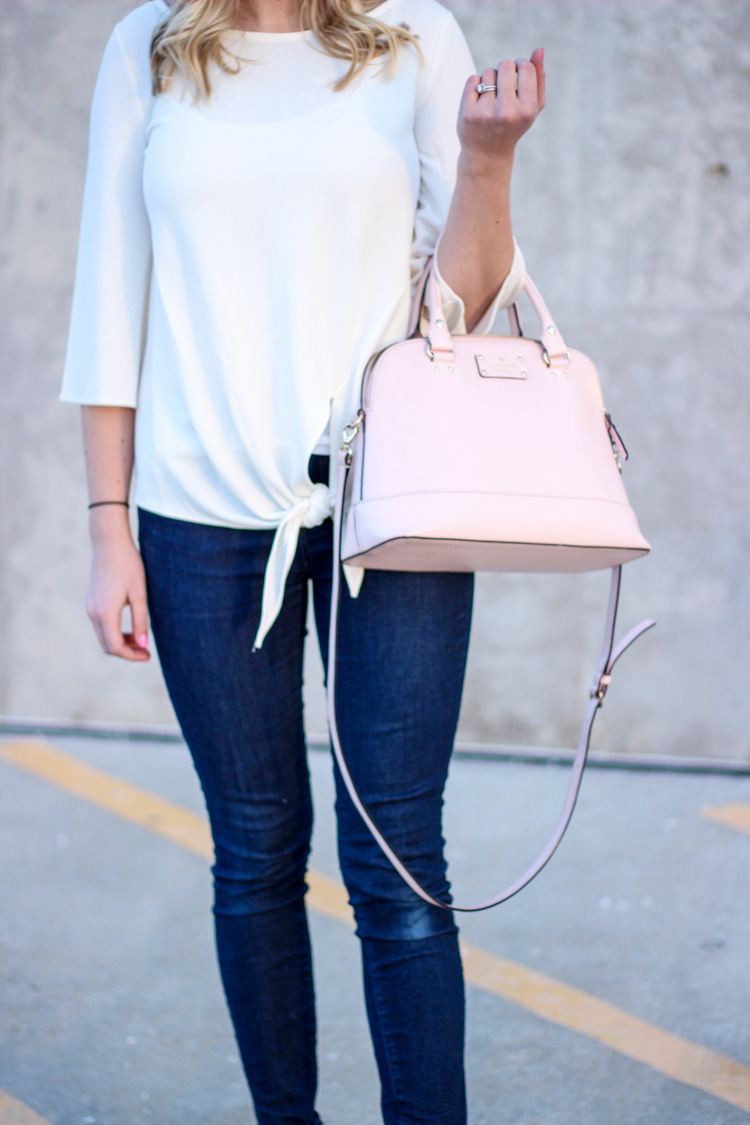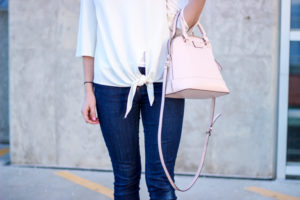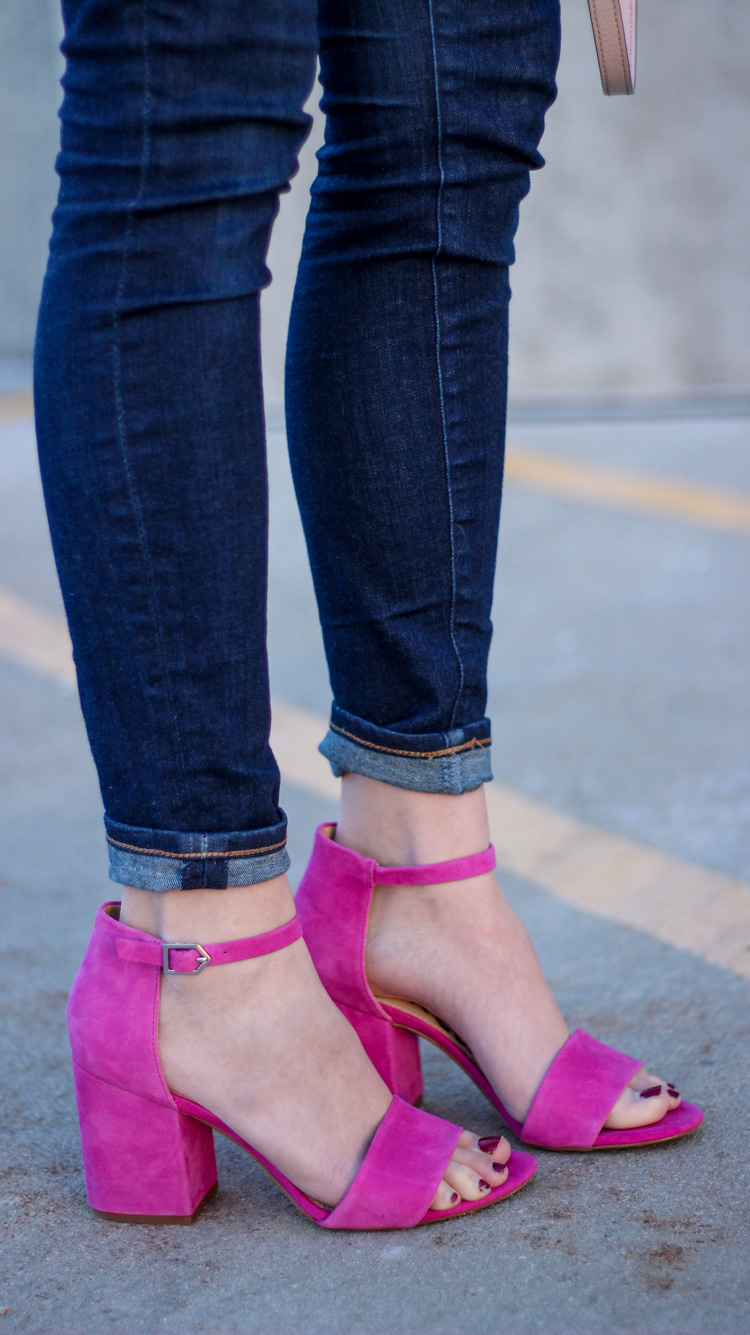 When it comes to going to the mall, I know that I have a slight addiction. In the last few years, as I've grown older and appreciate a good work wear look, I have been in love with Banana Republic. A few weekends ago, I was walking around the mall and sure enough I stumbled into the store when I found this top. There are a few reasons why I love this outfit & this knotted top is one reason why!
As you've already seen on instagram and other posts, I am loving the bright pink color and these shoes are no exception. I love a good pop of pink and I think there is always a way to incorporate it into a casual or more dressed up look. As always, my trusty Loft jeans are my favorite and have a great shape to them.
Did I mention that Banana is having a 40% your total purchase sale?! You can find all their new spring items here!