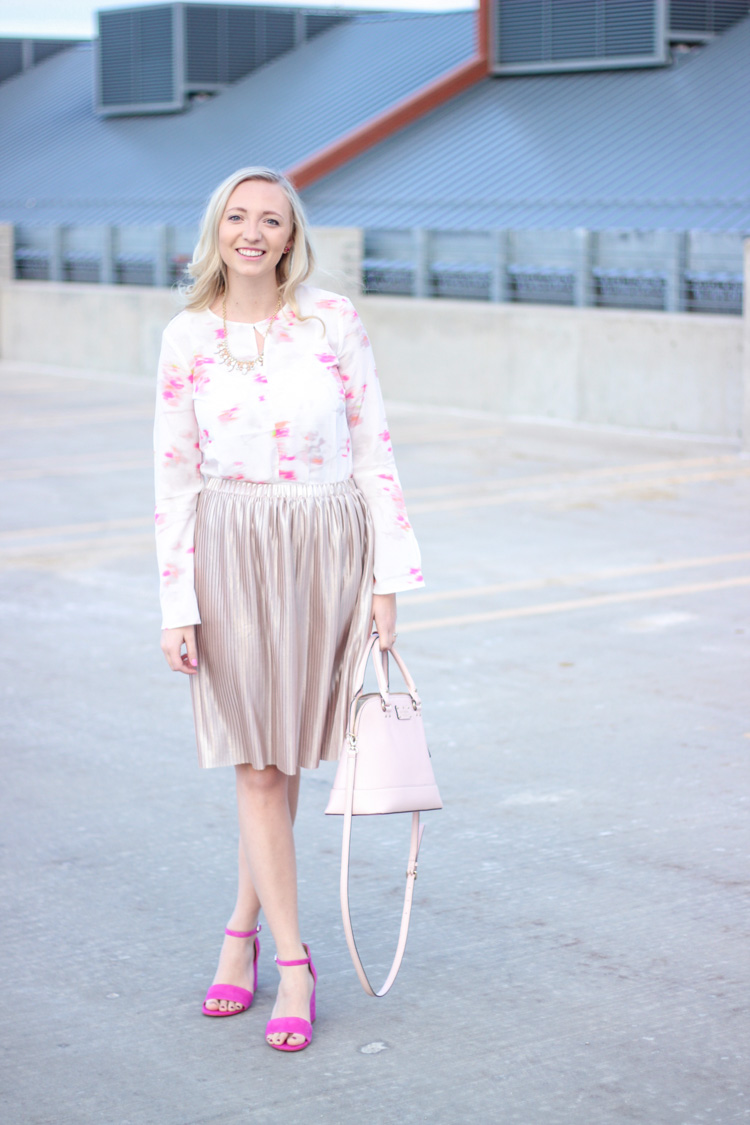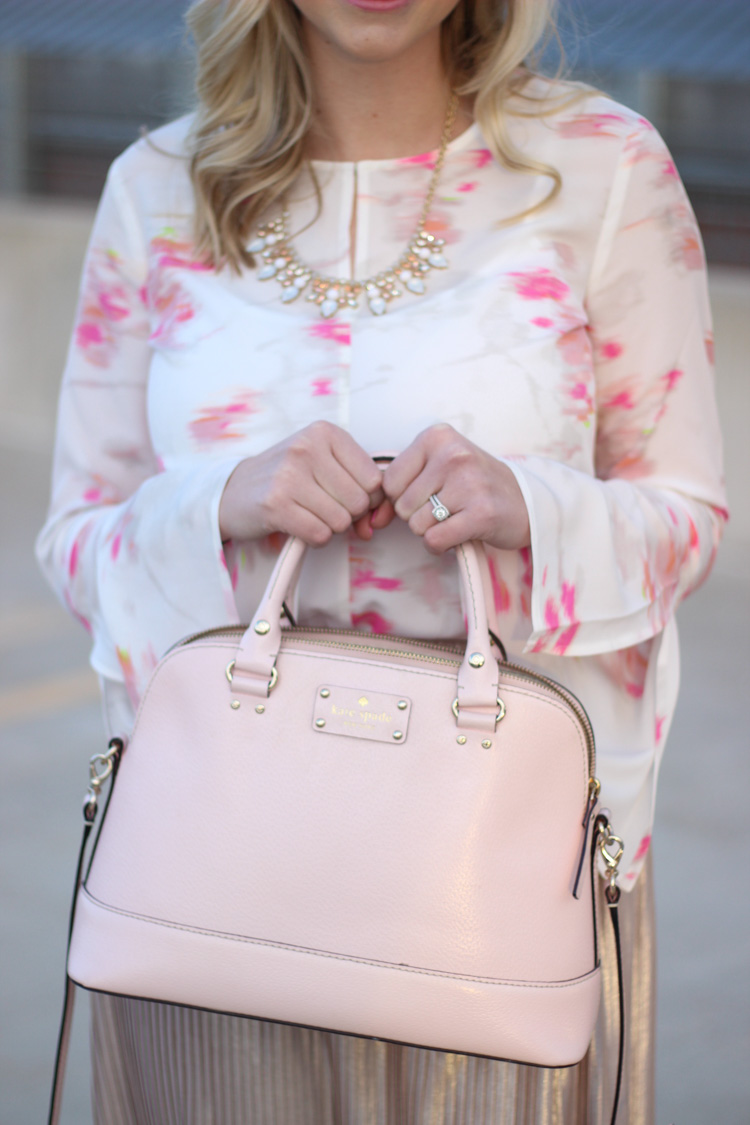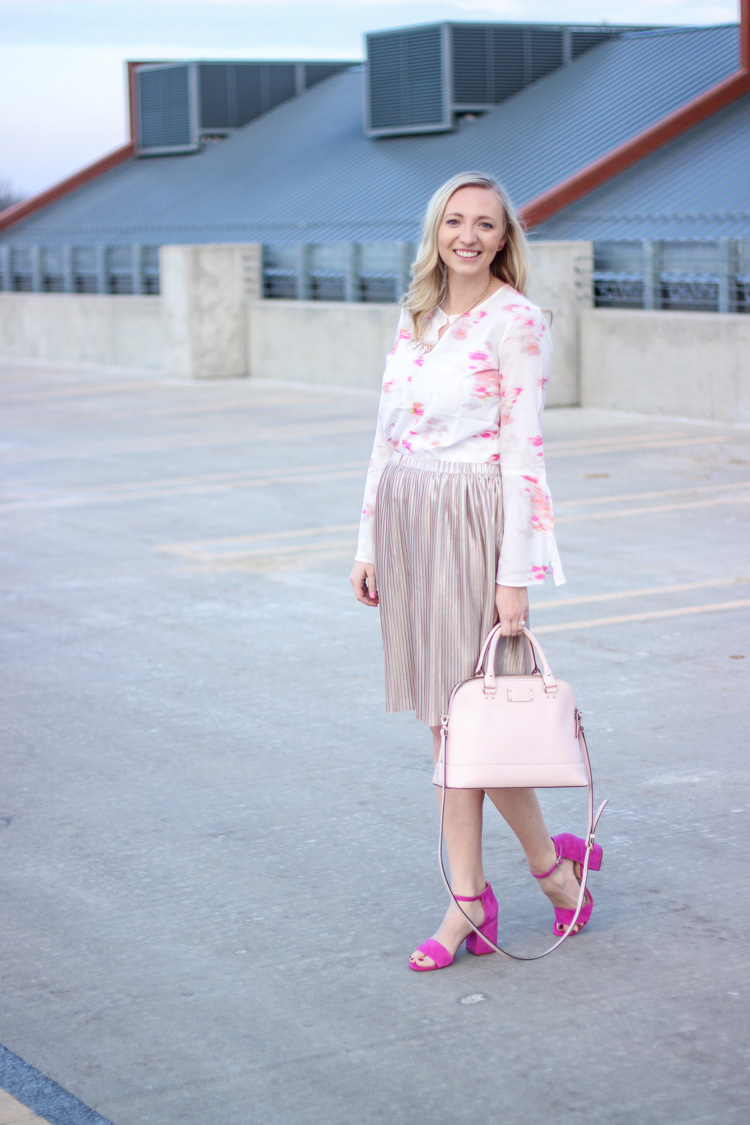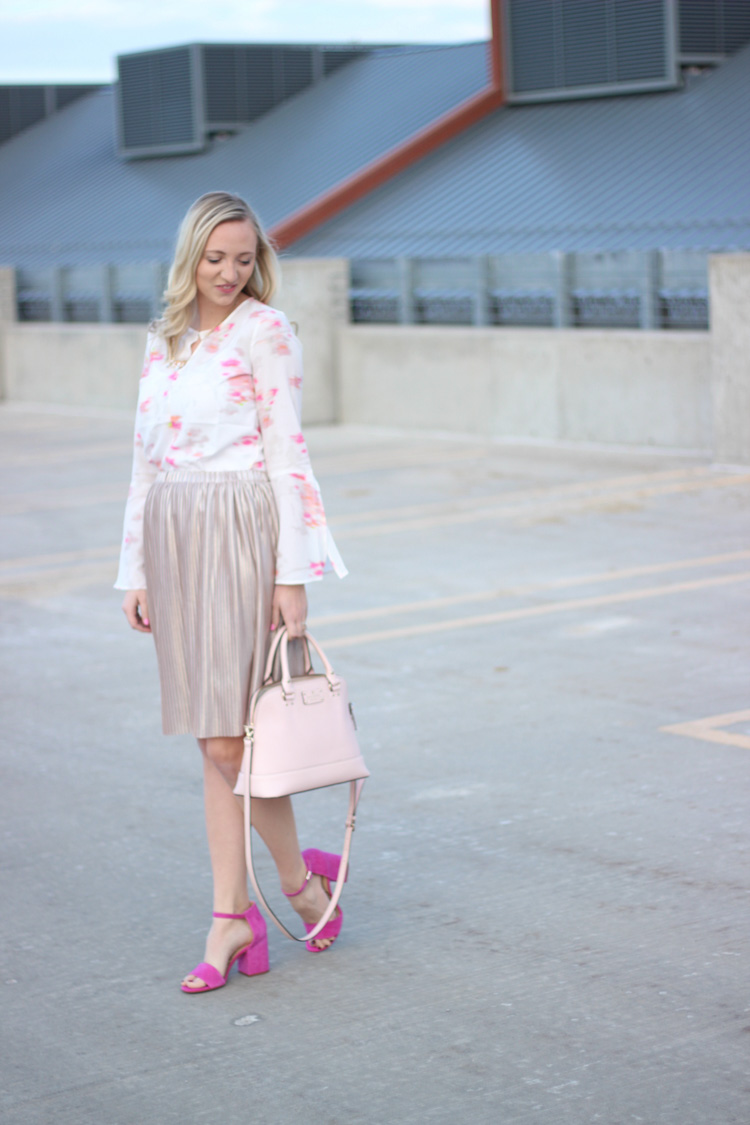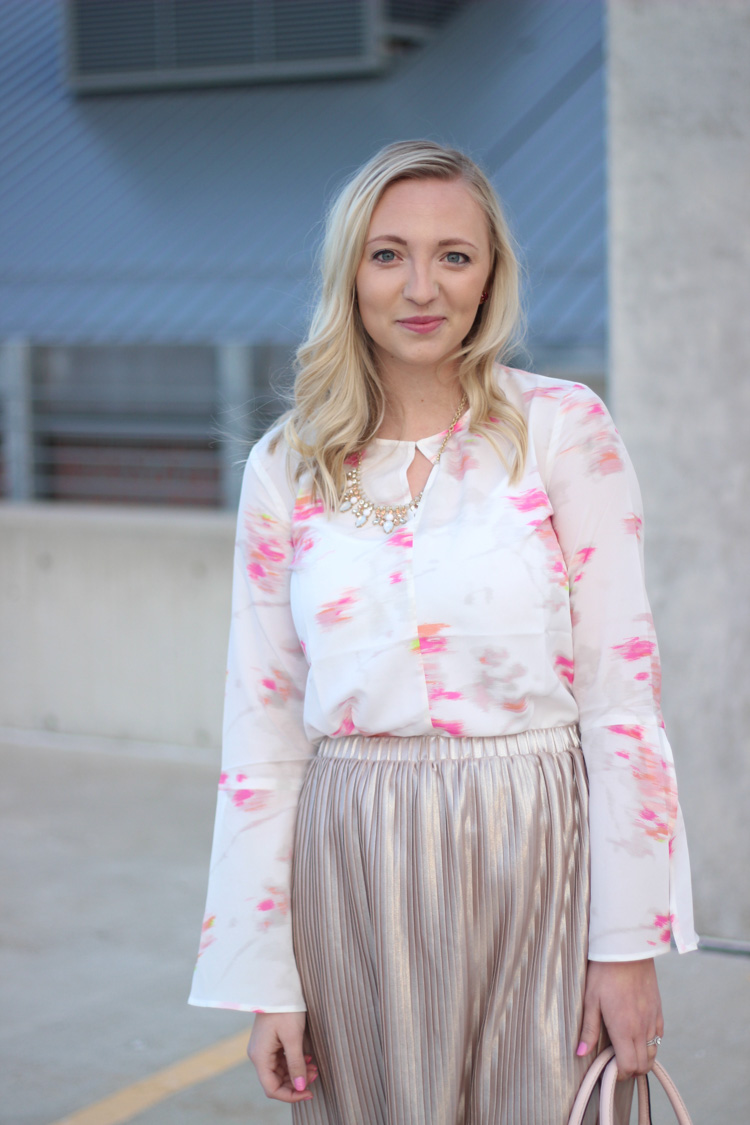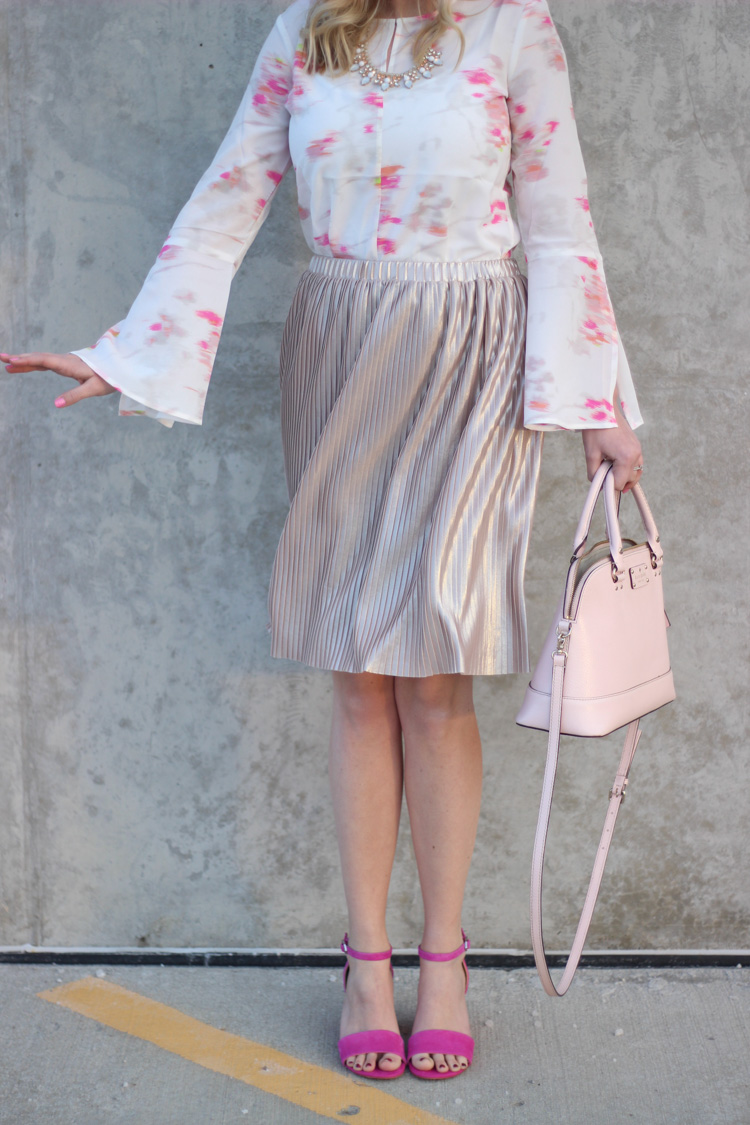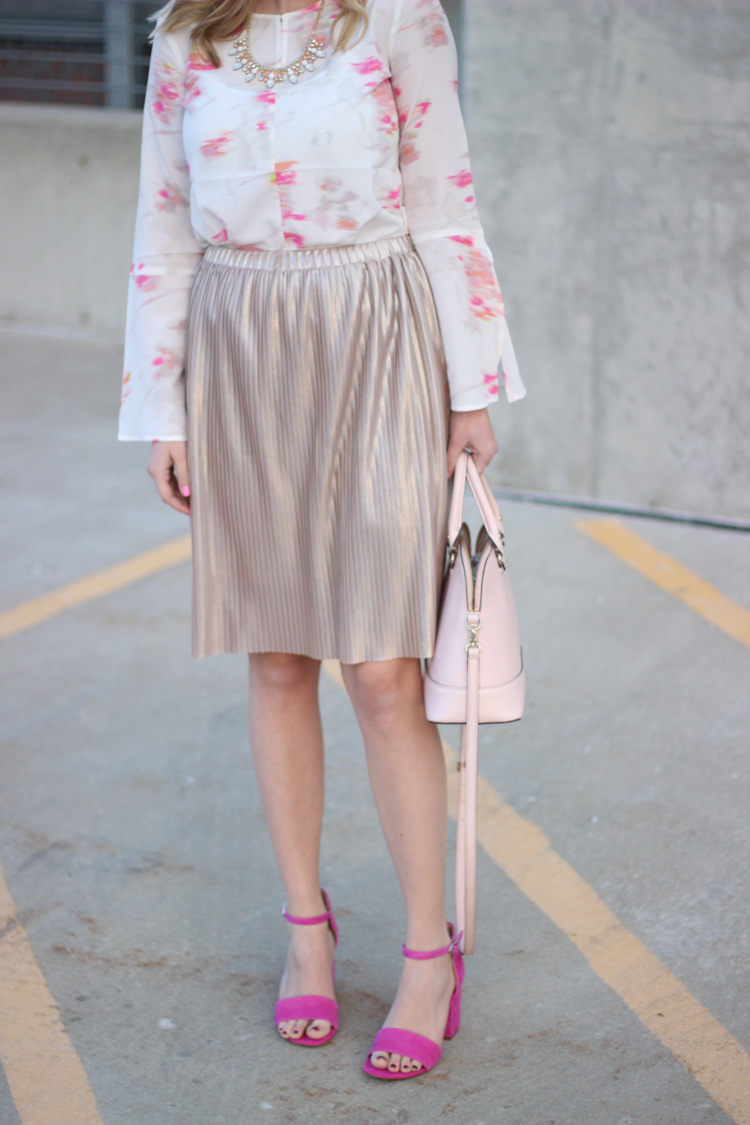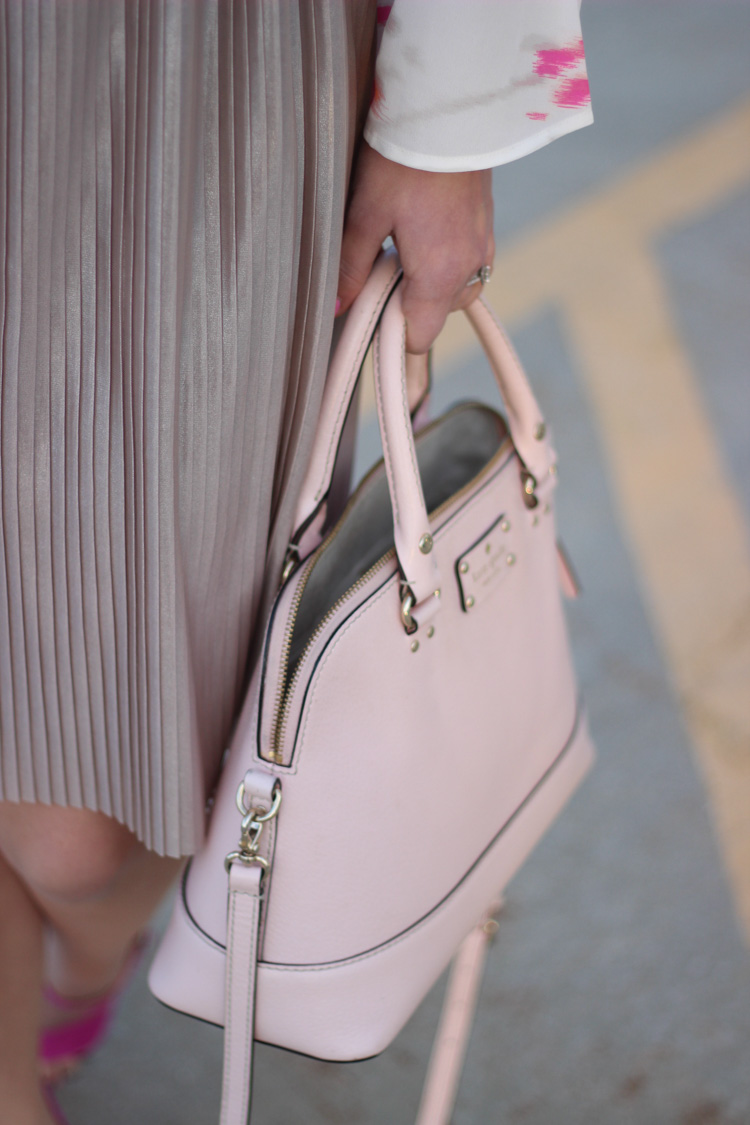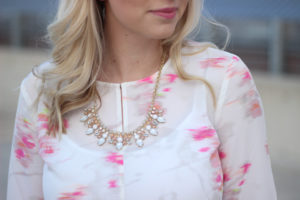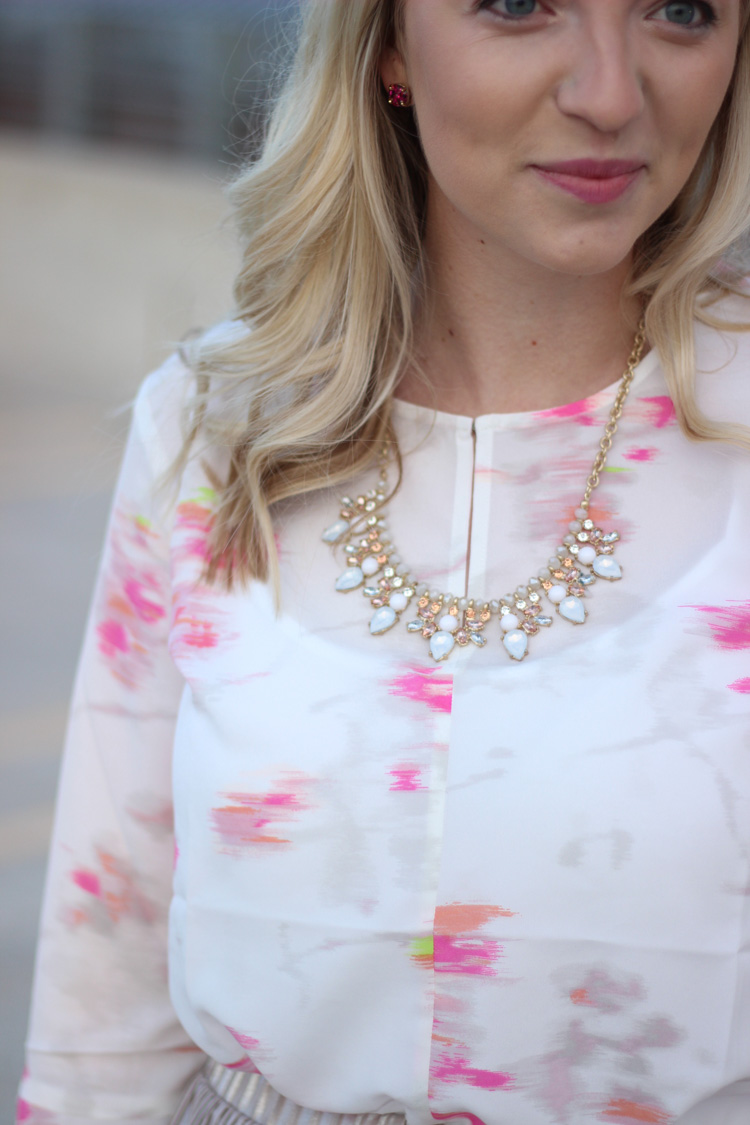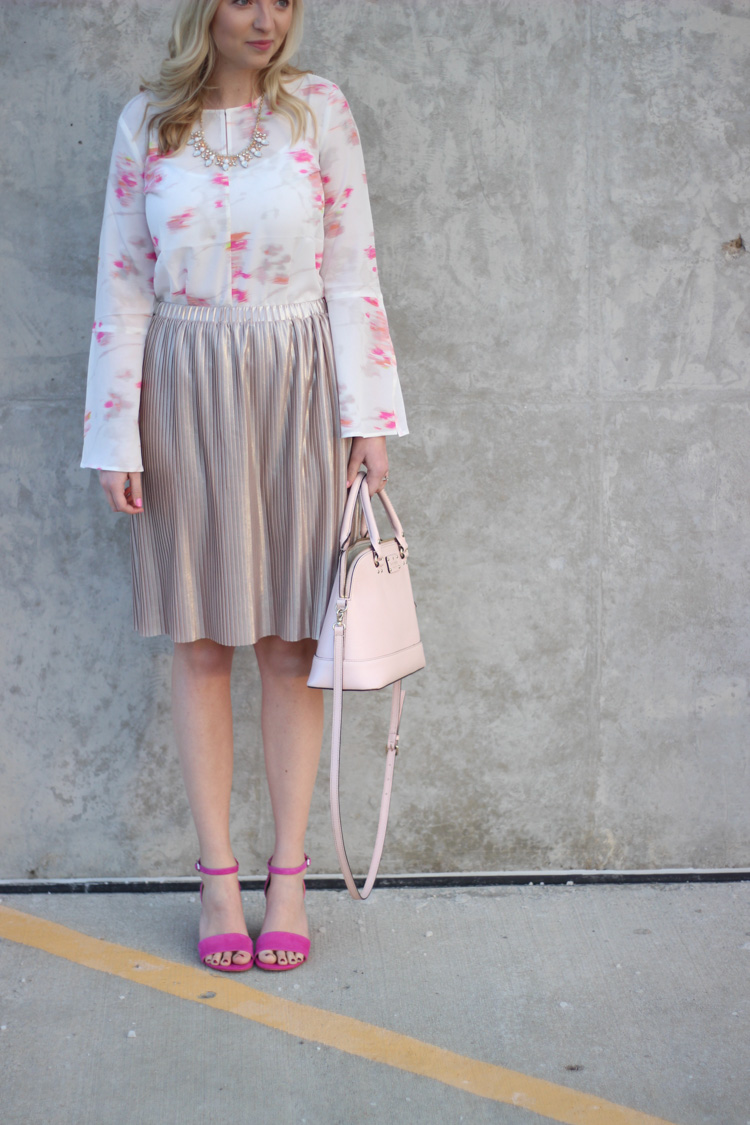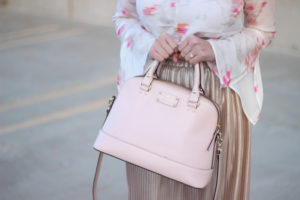 You know those outfits that just make you feel so confident and beautiful? This is one of those for me! There is nothing that makes me feel more gorgeous than an outfit filled with my favorite colors and a bright pink shoe. This past weekend, Tony and I finally felt a bit of "spring" and by spring I mean it was like 40 degrees and sunny so for us in February, that felt pretty dang good. We took the opportunity to shoot this look and then saw the most gorgeous sunset afterwards which just made it a great ending to the weekend.
I seriously was over the moon when I saw this top in Banana Republic. I knew I shouldn't have stepped foot into the store but I just couldn't help it. I was absolutely in love and couldn't leave without it. It totally reminded me of something my girl (and favorite blogger) Lonestar Southern would wear. Unfortunately, I can't find the exact blouse online (even though its new) but I've linked two similar with the same print/style here & here.
I paired it with this shimmy skirt from Loft which I got on major sale a few weeks ago. Please note that it does run a tad big. I got a small and I wish I would have gotten an XS but all is well! If you follow me on instagram, you know I've been drooling over these pink block heels that I won't realistically be able to wear for a few months (boo midwest weather) but will be wearing all spring and summer (PS style tip- although this is a statement shoe, I know I'll get good wear from it since it has a block heel which is WAY more comfortable. I'd totally teach in these all day! *praise hands*)
Anyways, I'll stop blubbering about this outfit but for real its amazing and this will not be the last time you'll see this top! In case you didn't know, I am selling some of my clothes over on the app/website called "Poshmark" under the username @meaganbruck10 where you can shop some of the items from my closet. See you there!