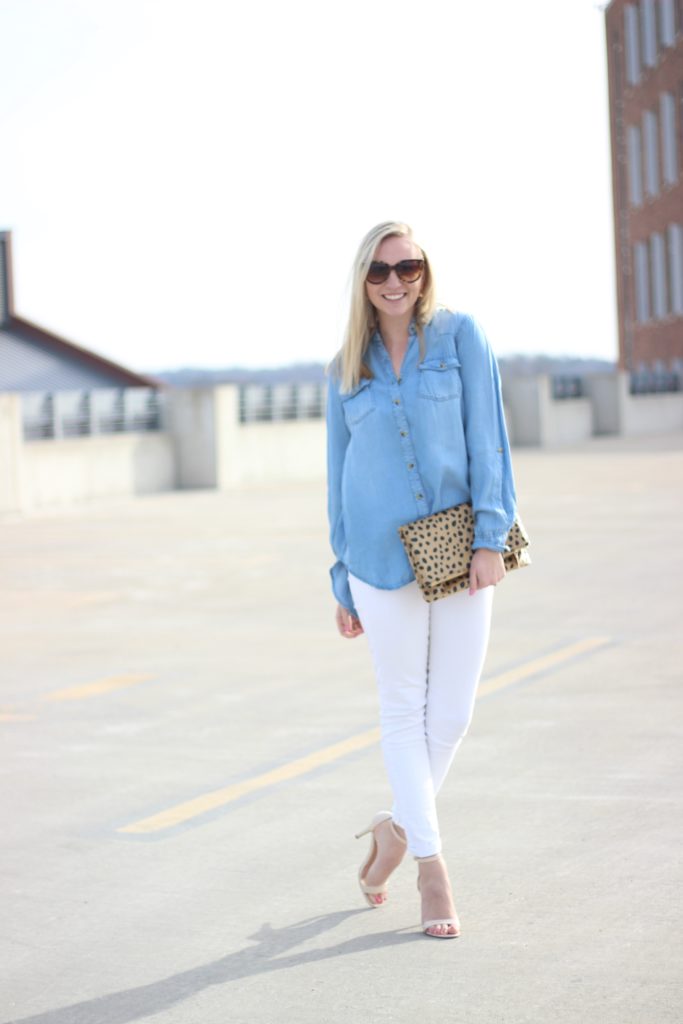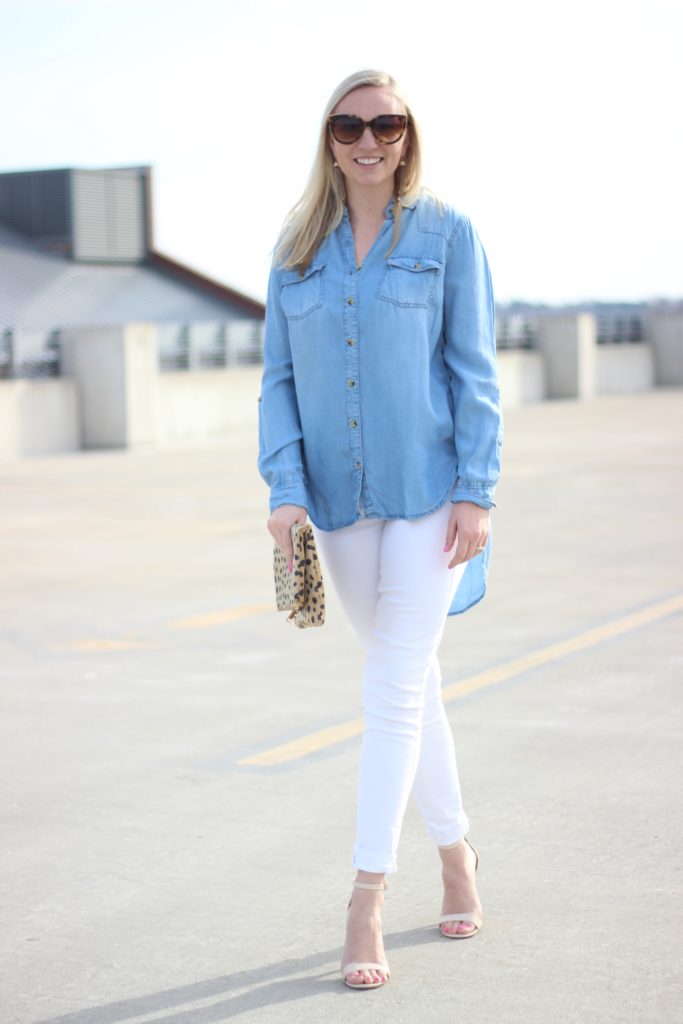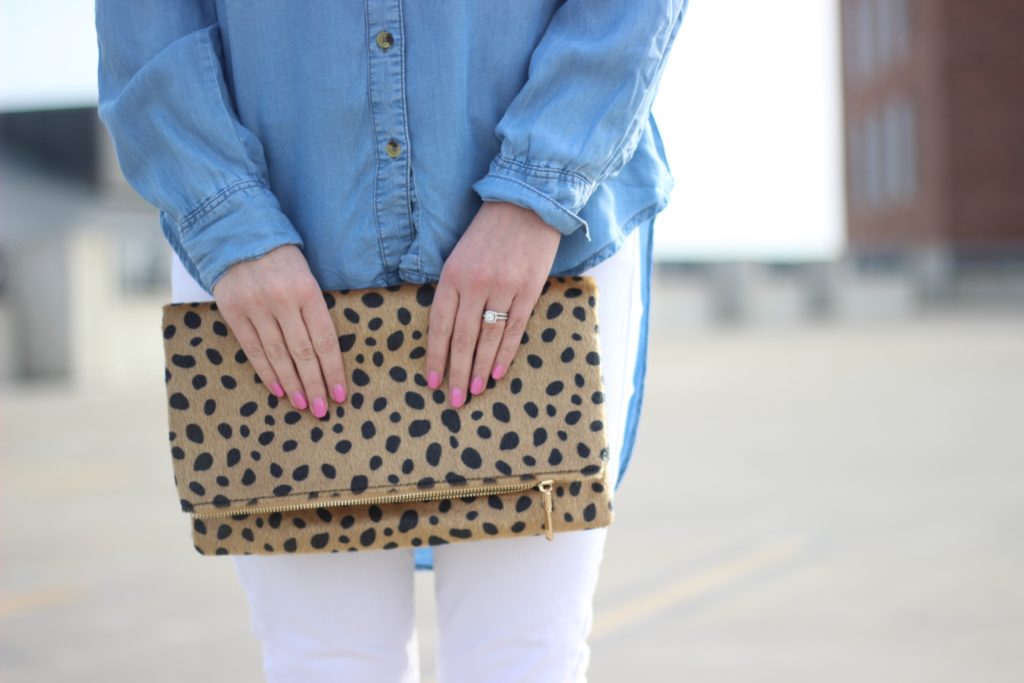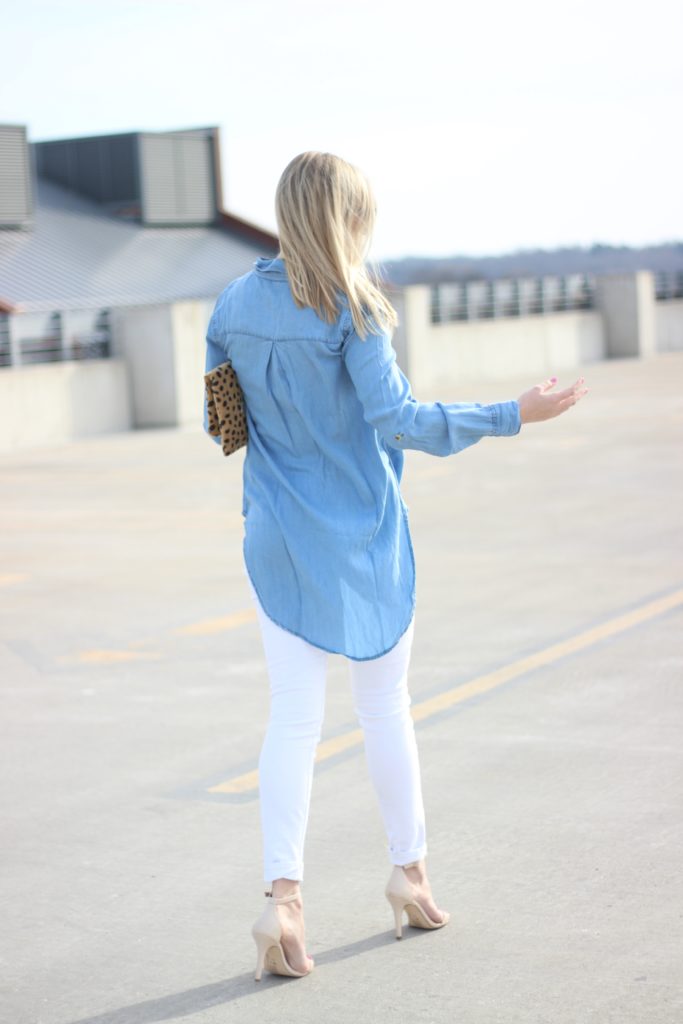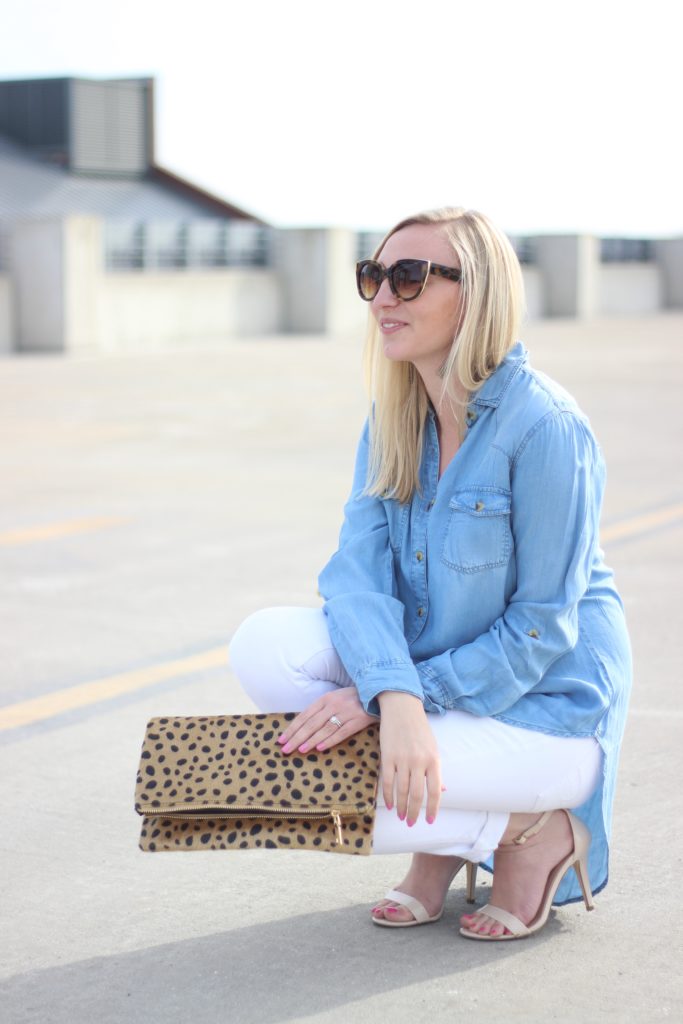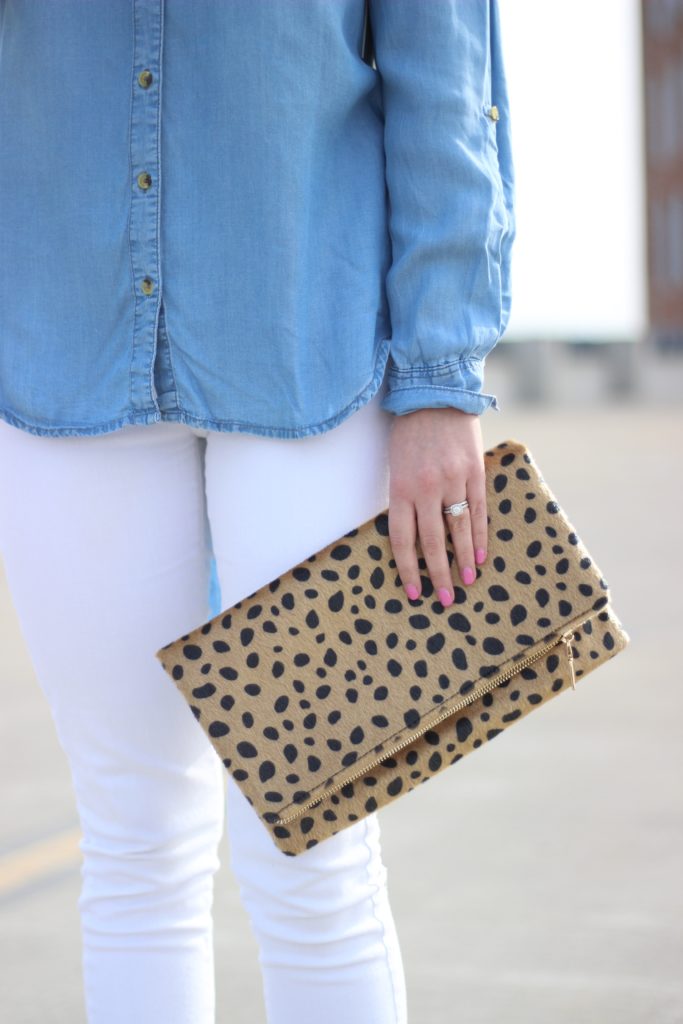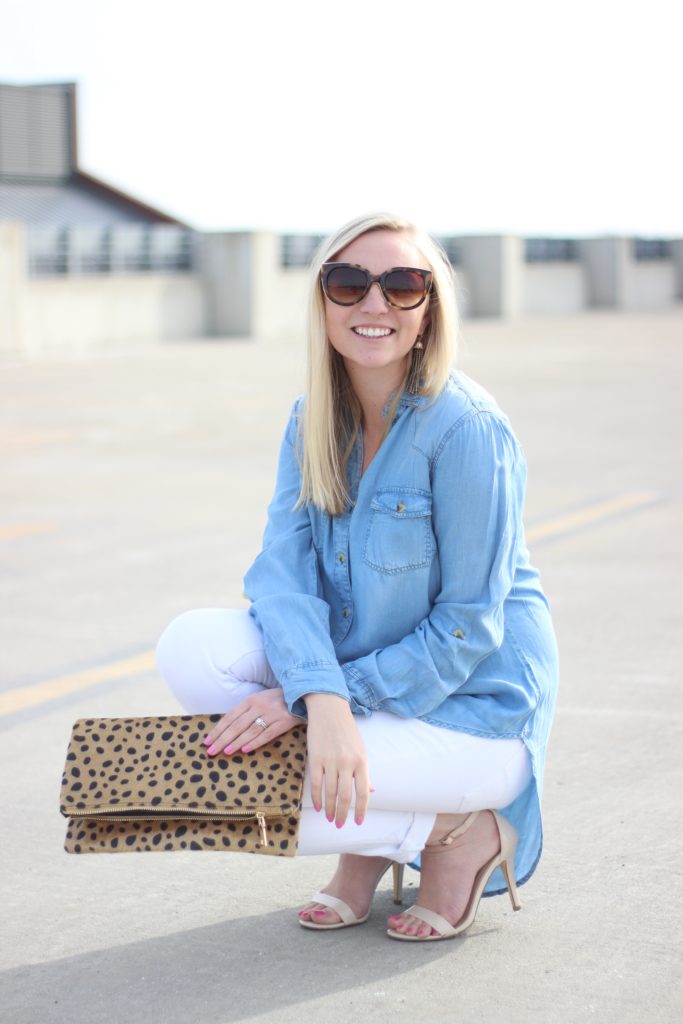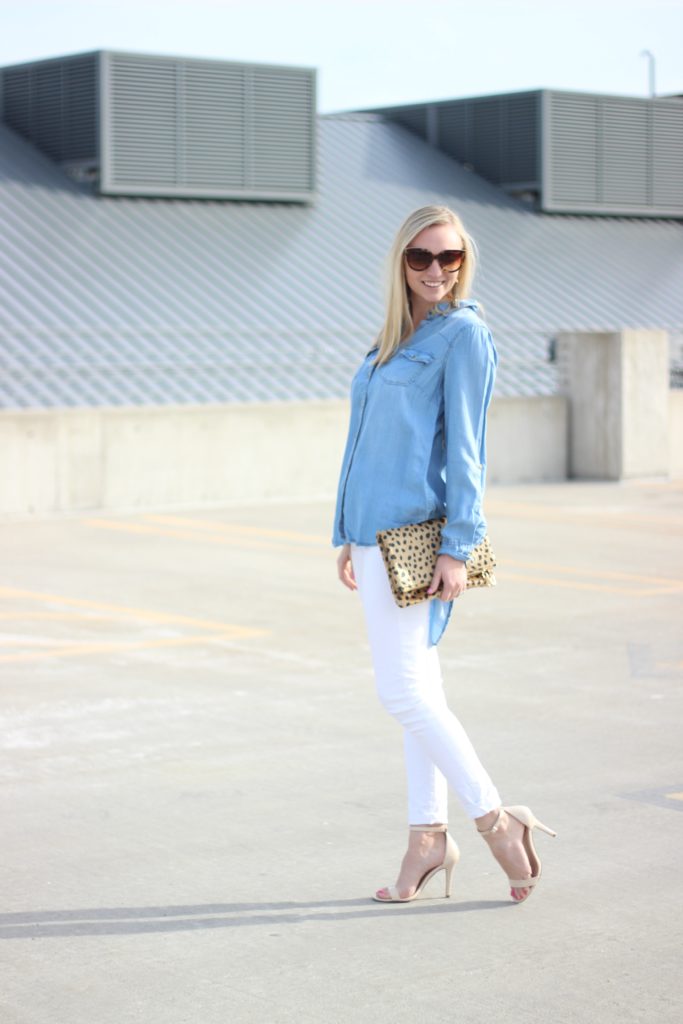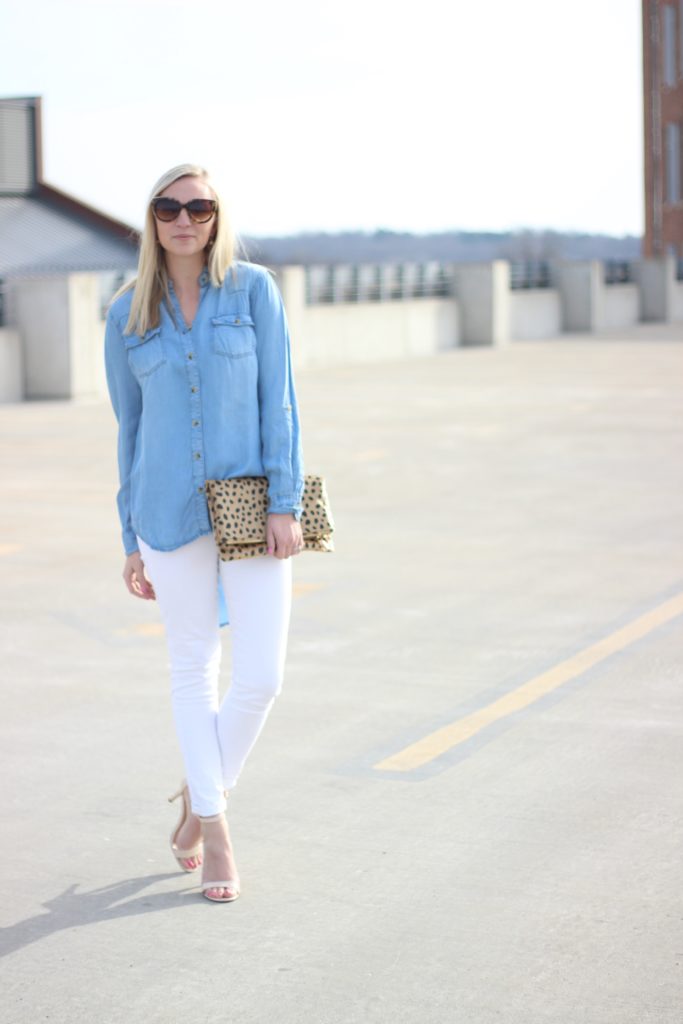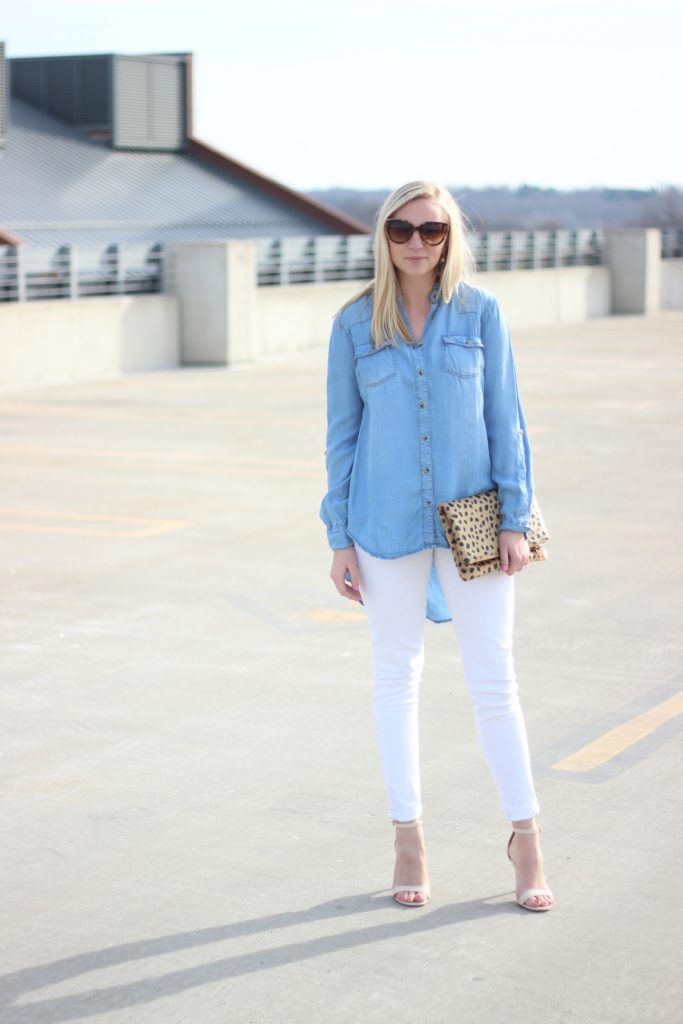 If I'm going to be honest, I have a love-hate relationship with button ups. As a busty lady, I find that certain button ups are very frustrating because they don't always fit and and leave you looking larger than you are. However, when I saw this top I knew I had to have it – not only because of its trendy high low design, but the shirt was incredibly soft and fit well. I found it at the store Versona in Cedar Rapids Iowa where I found many other goodies. I was really impressed by their selection and the affordability of their clothes.
There is nothing I love more (yes ALL year round) is a pair of crisp white jeans. I now own 4 pairs of white jeans (they are all different – rips, no rips, zipper up the sides, etc.) and I love them all. It makes any top pop and dresses it up a bit. Pair with a nude heel like these, these (this brand has really comfortable heels), or these (chunky heel), and you're legs look miles long and you're set to go!
The leopard clutch is one of my favorite things in my closet. It can take any outfit and transform it! Its such a fun pattern but with a small clutch, its not overwhelming and is actually more of a "basic" to me than a "statement" because of the colors and how well it goes with E V E R Y T H I N G. I've seen a ton I love over the years but when I came across this one and it was only $37, I knew I had to have it!
Shop similar looks: