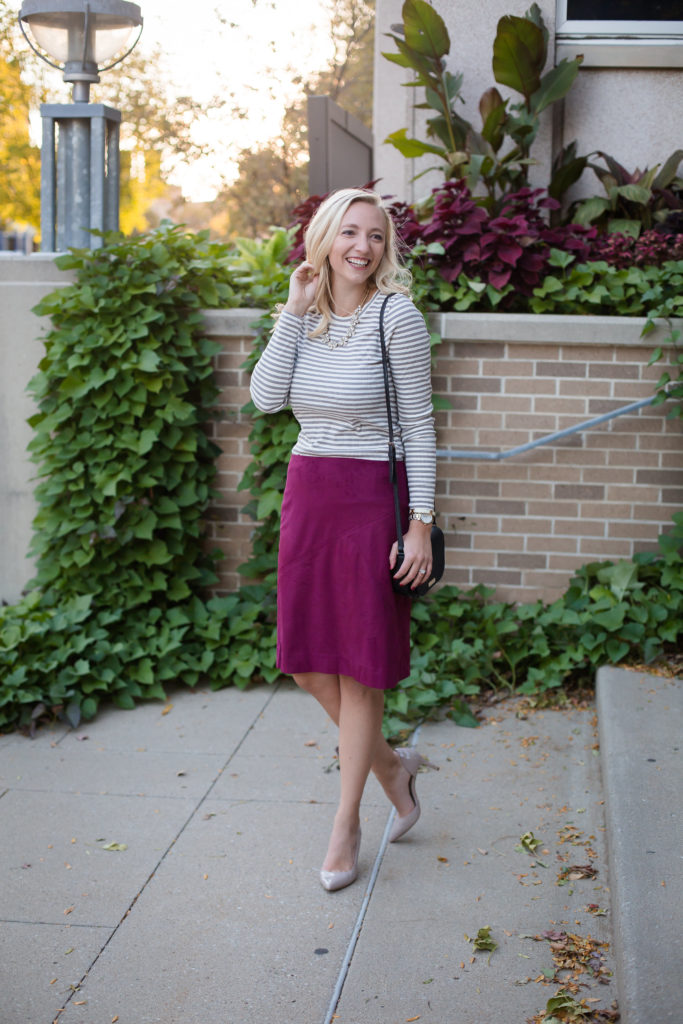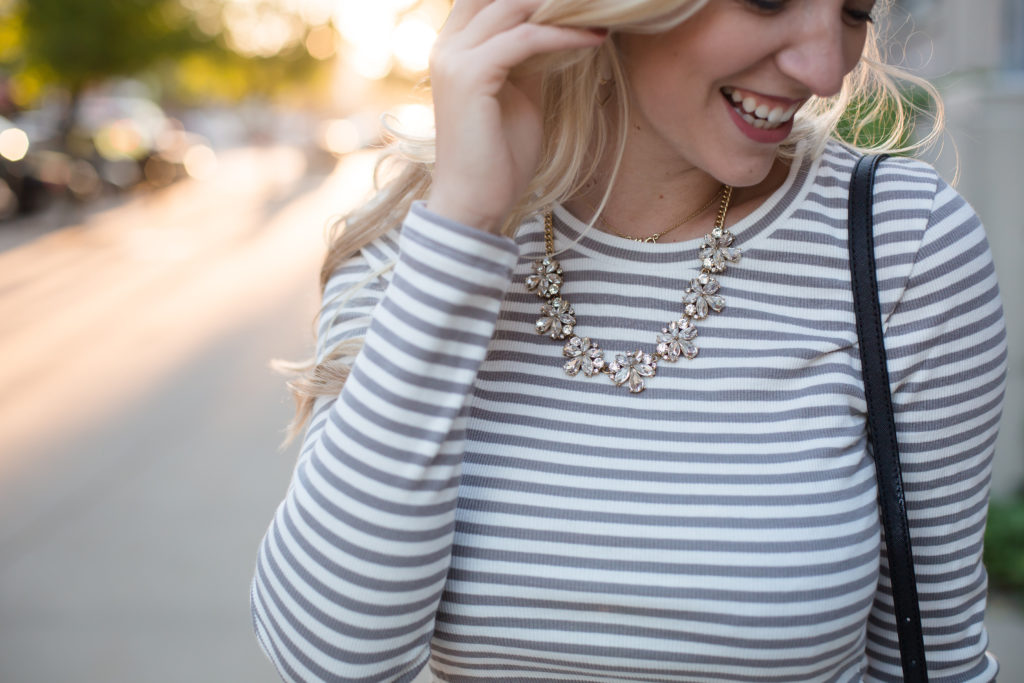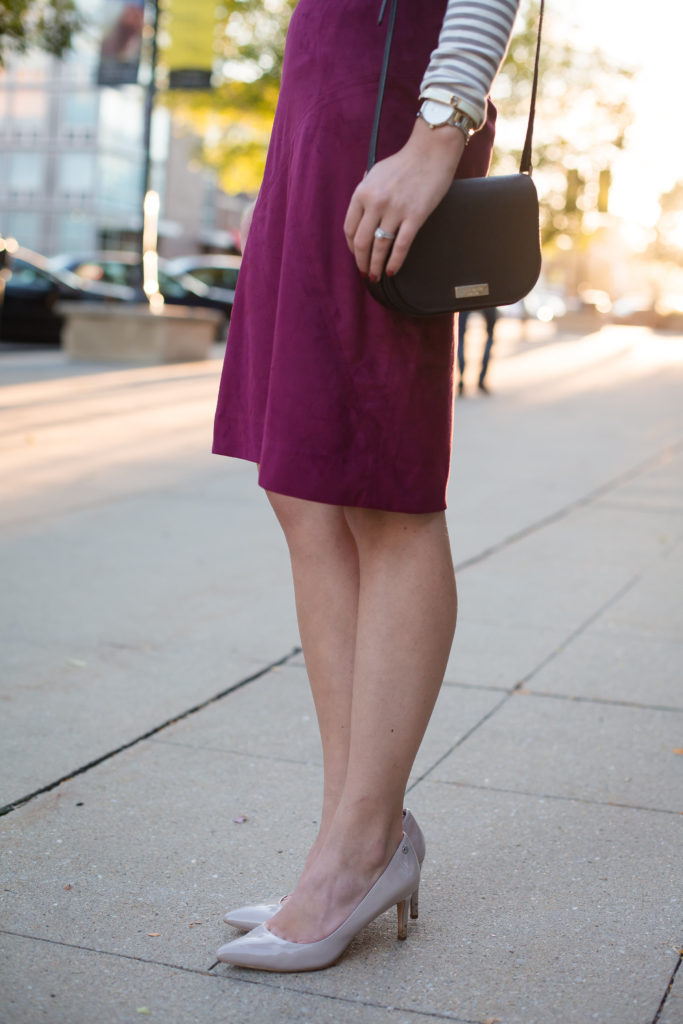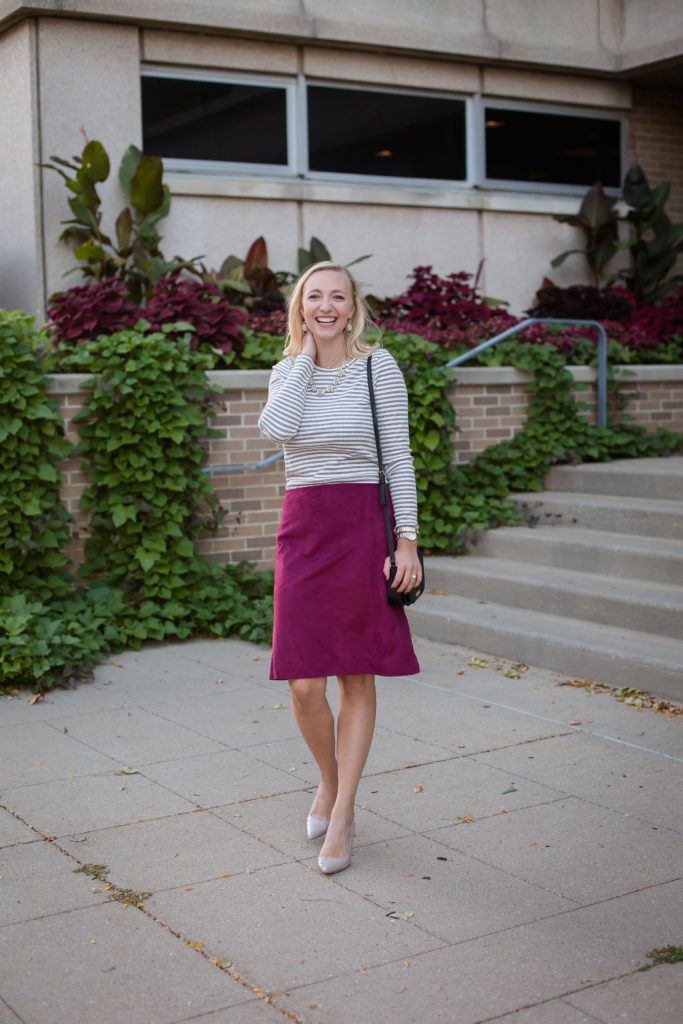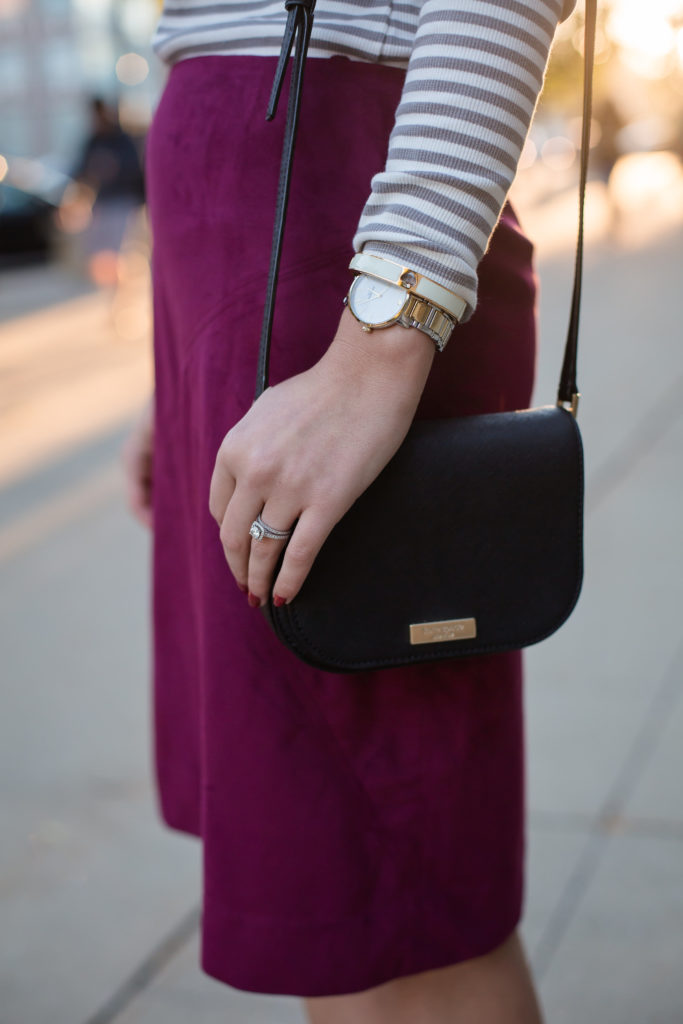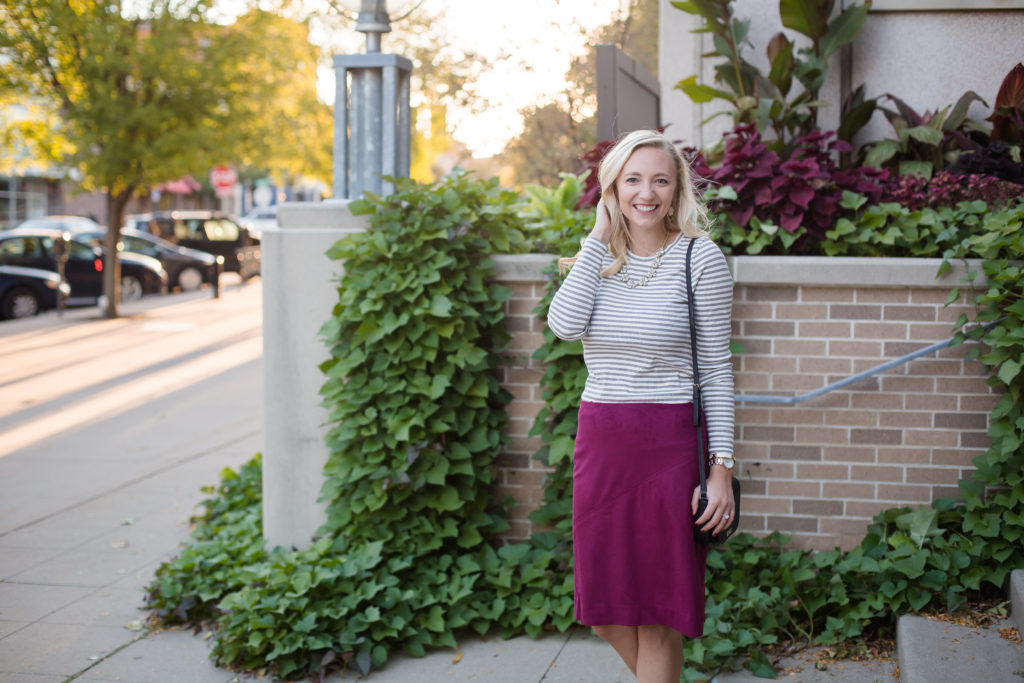 Hi friends! I am so very happy to see you again. To start off, let me tell you, I have come leaps and bounds. I can't even tell you how long I avoided dark colors other than black. OH I know. Its really a tragedy. I'm really glad I got over that period of my life so I could find this skirt. As a teacher, you can never go wrong with a trusty pencil skirt. Any working woman should have a great staple pencil skirt in her closet — and this should be it!
The reason I am so obsessed with this shirt is for a reason that you can't see in photos. The fabric! This shirt is a little thicker (which is great for those winter days ahead of us!) and is fitted without being too tight. The stripes are a MUST in my closet and I'm going to be wearing this a ton as a great staple in my closet this year.
If you know me personally, you already know that I'm kind of obsessed with Kate Spade. For goodness sake, I had a Kate Spade themed bridal shower this last spring that was gorgeous (my mom & gals did such a great job!) I love Kate Spade because she makes jewelry and handbags that are truly timeless and I can't wait to pass them down to my little girls one day!
I am so excited to be on this journey. Please visit my facebook page and "like" the page so you get alerted every time I post a new look! All things are linked below & I'll see you next time!
Skirt // Striped Shirt // Bag // Necklace
Photography by: Alexandra Lee